Thanksgiving APS Express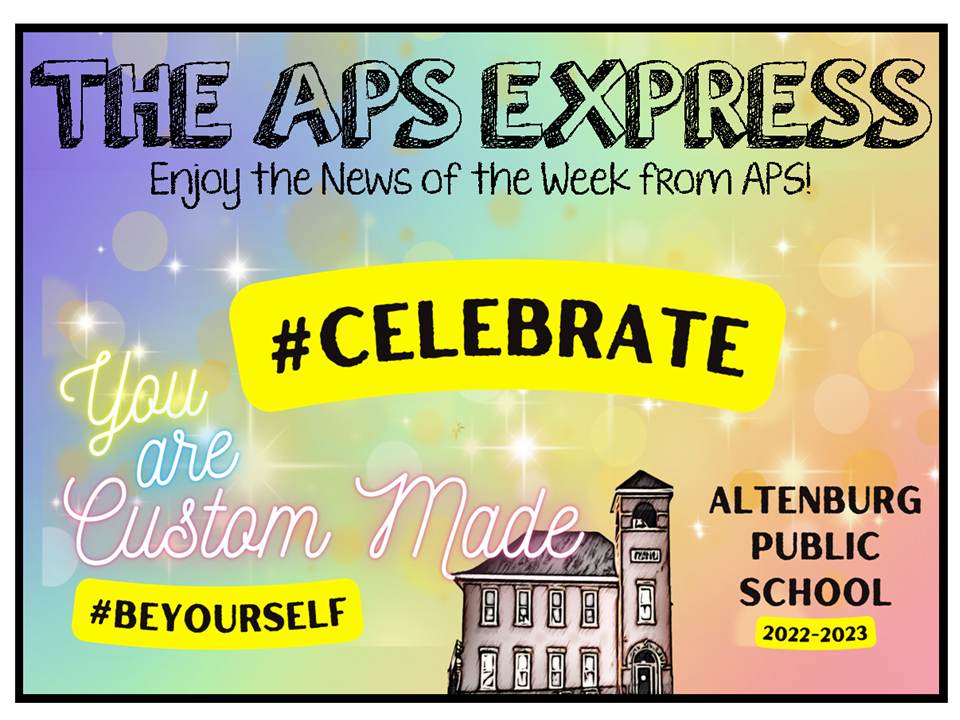 ---

November 22, 2022 - Thanksgiving Edition
No School from November 23 - November 28th! Happy Thanksgiving!
First Quarter Principal's Honor Roll Recipients Recognized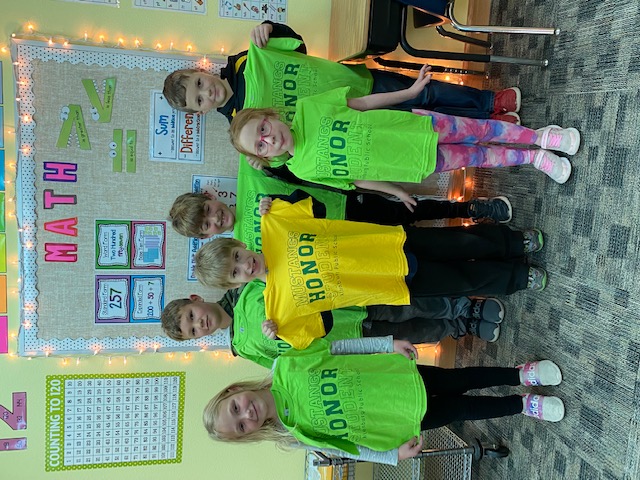 Students who made Principal's Honor Roll first quarter were presented with APS t-shirts to celebrate their accomplishments! Congratulations to these hard working students!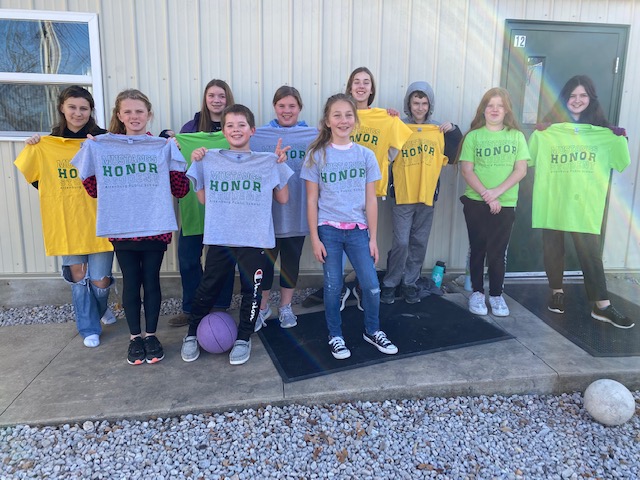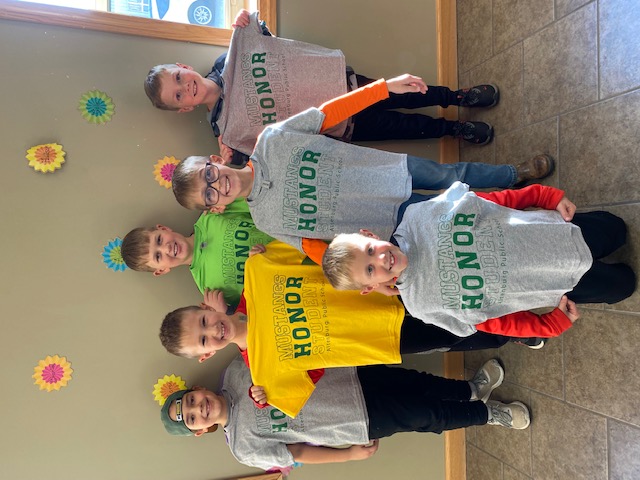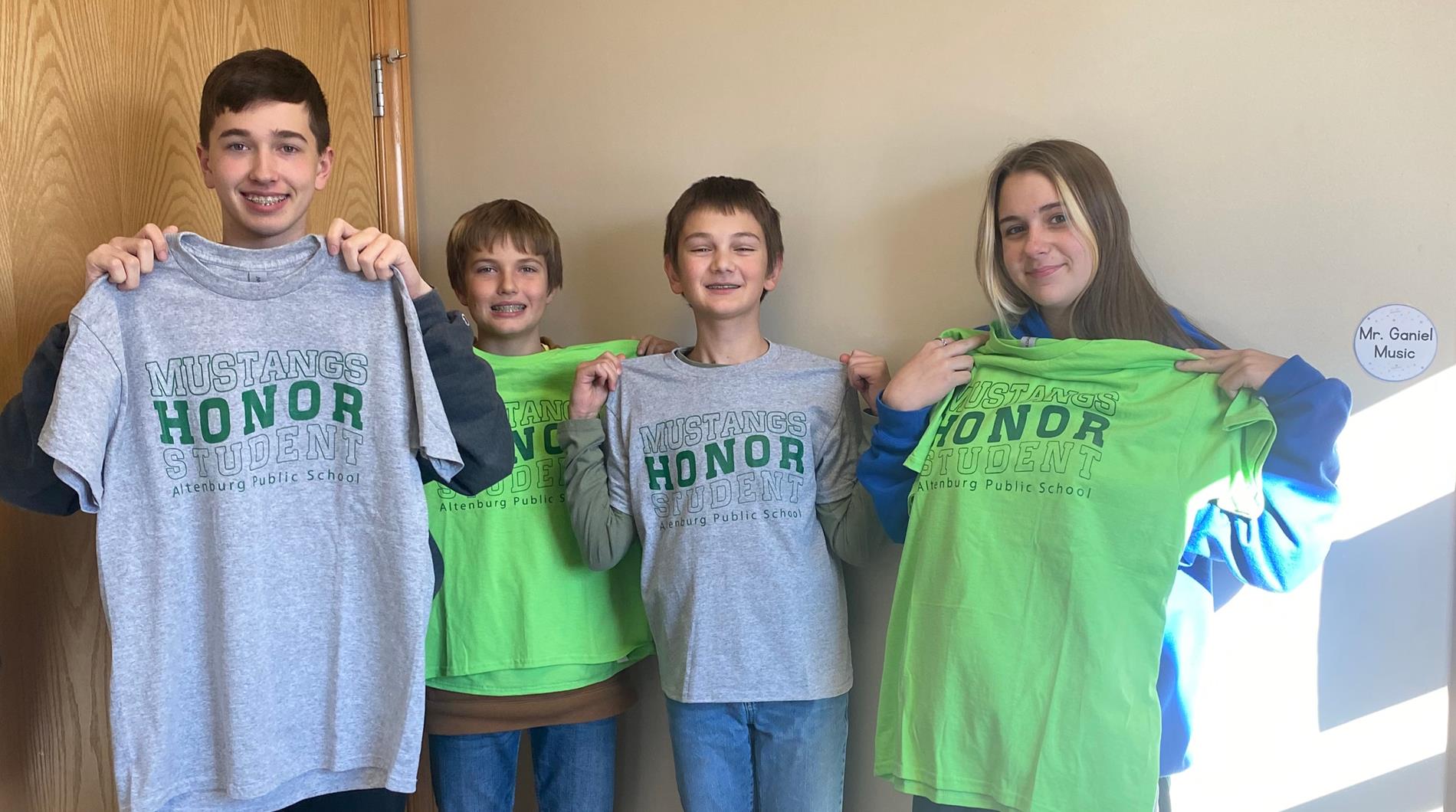 Students not pictured: Cruz, KT, Peyton, Aiden, and Macy B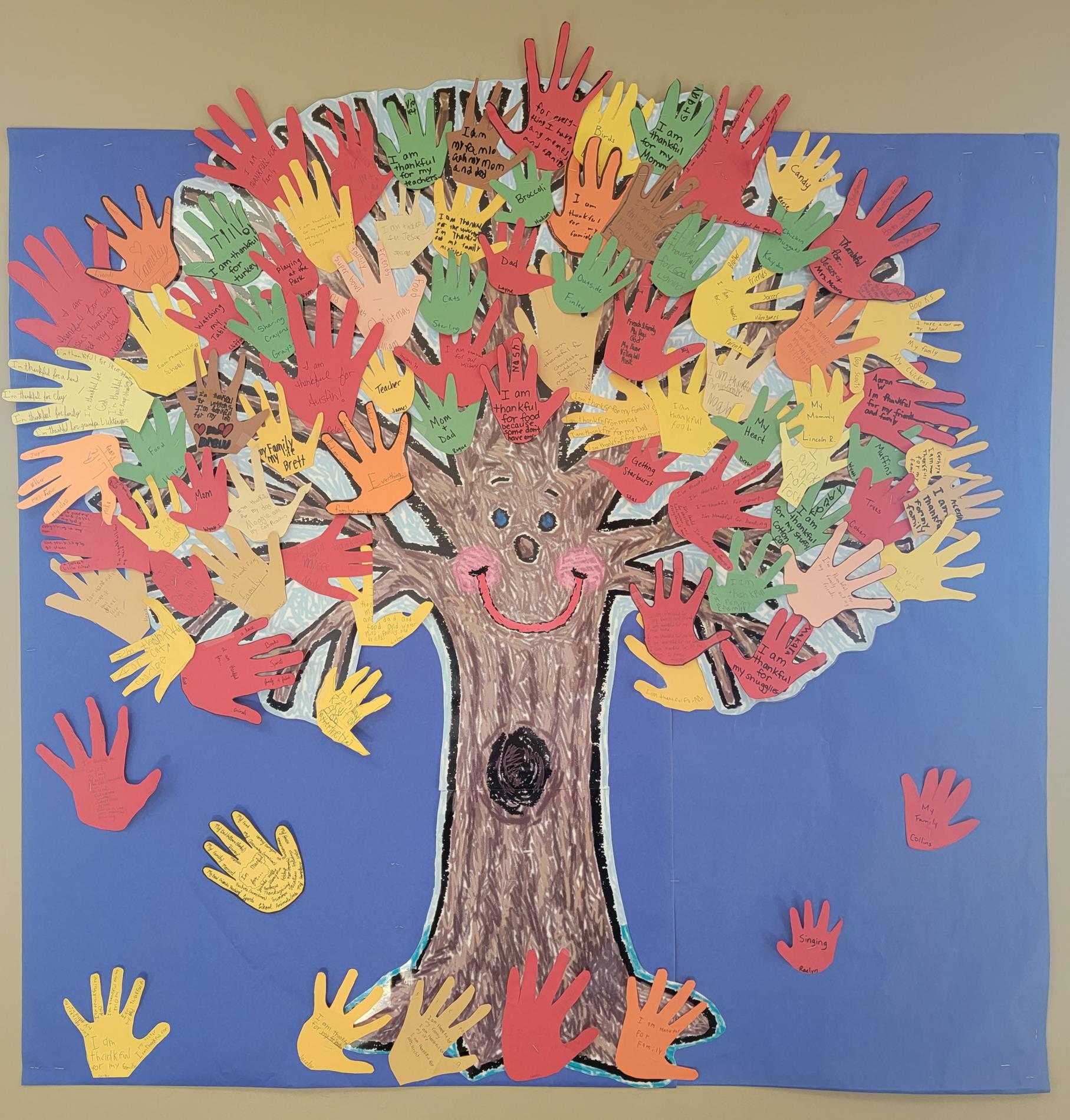 Students and Teachers at APS have so much to be thankful for! Each student traced their handprint, cut it out, and then listed the things they are thankful for! Check out our tree and all the things we are thankful for!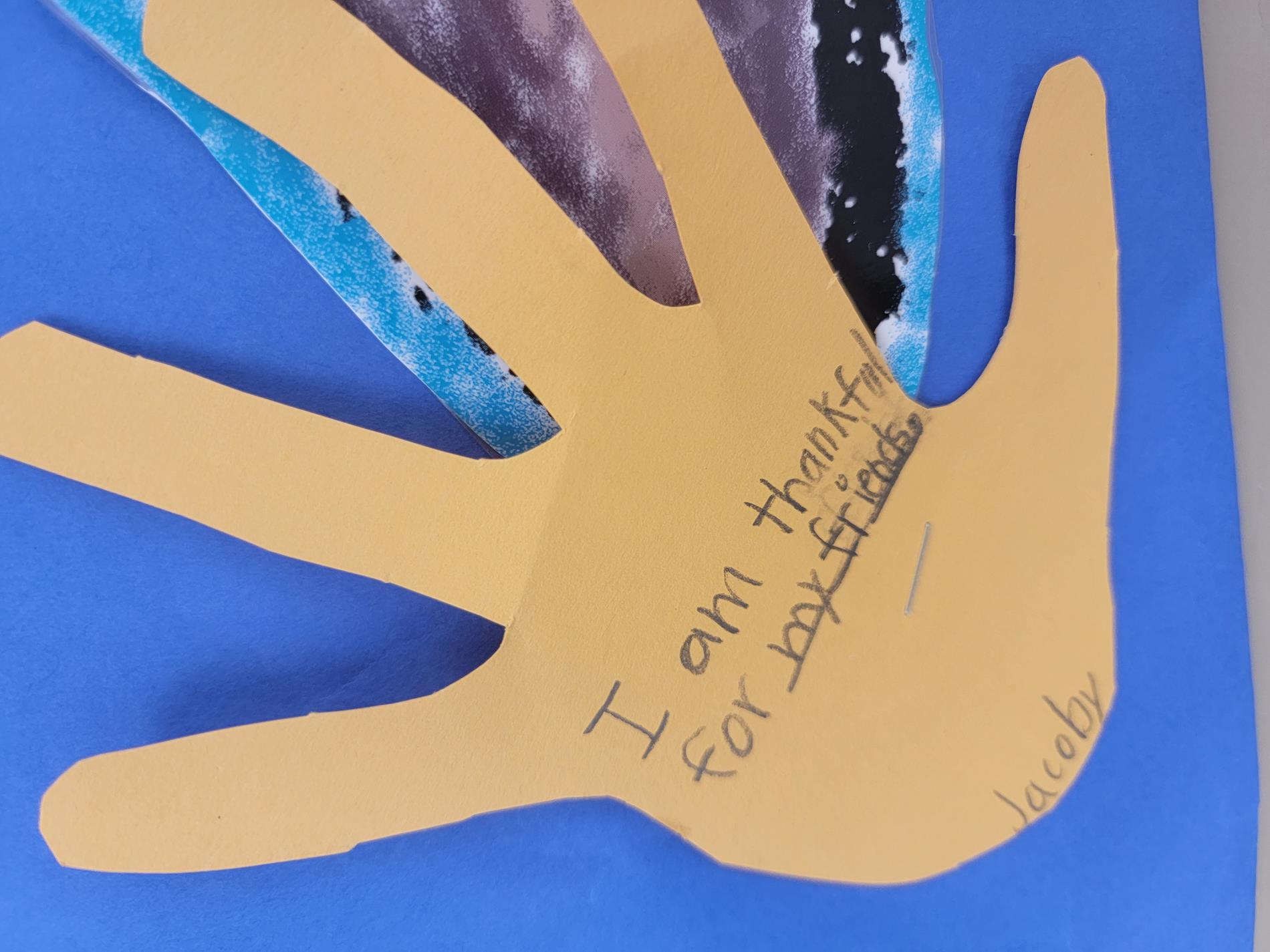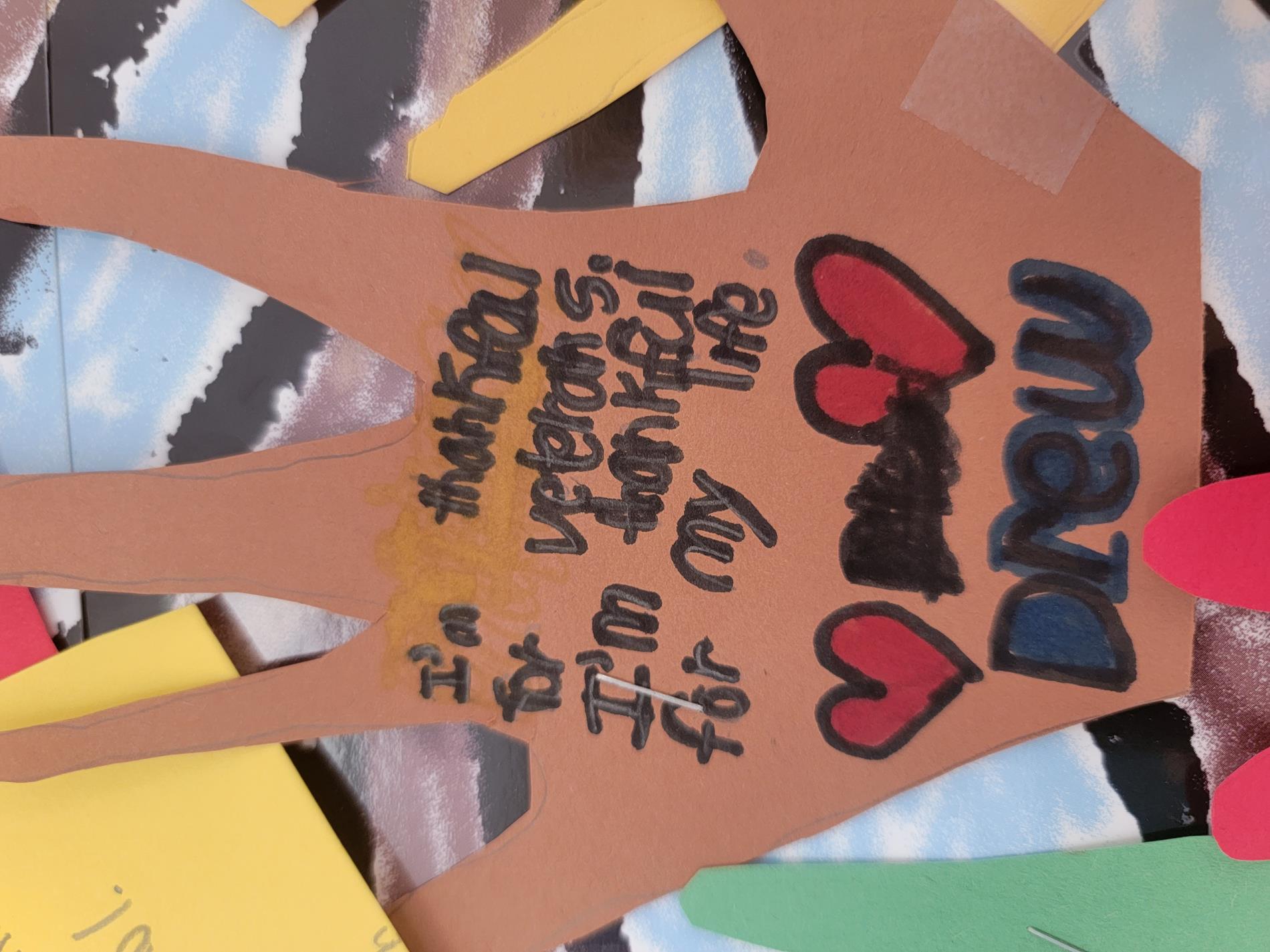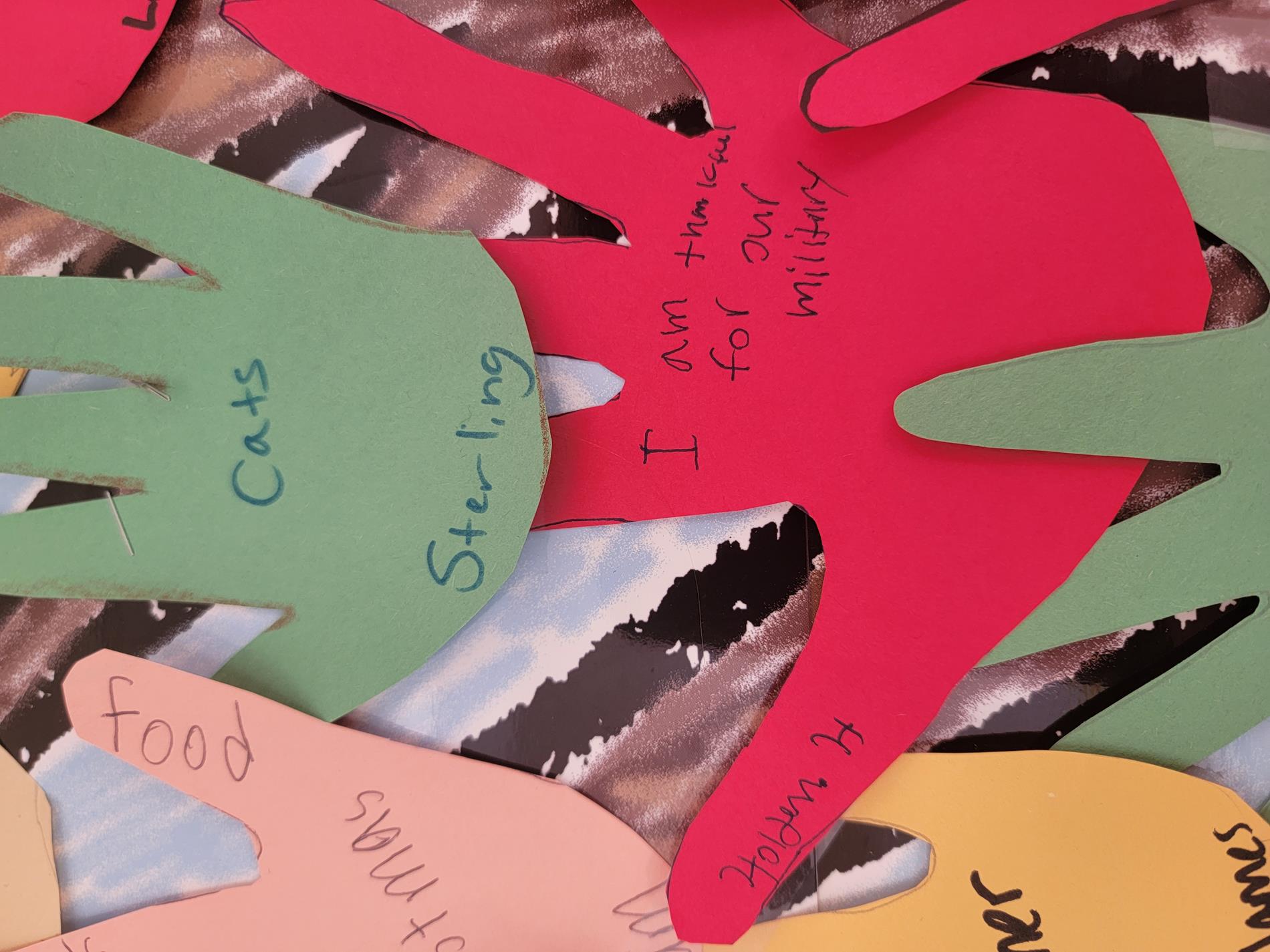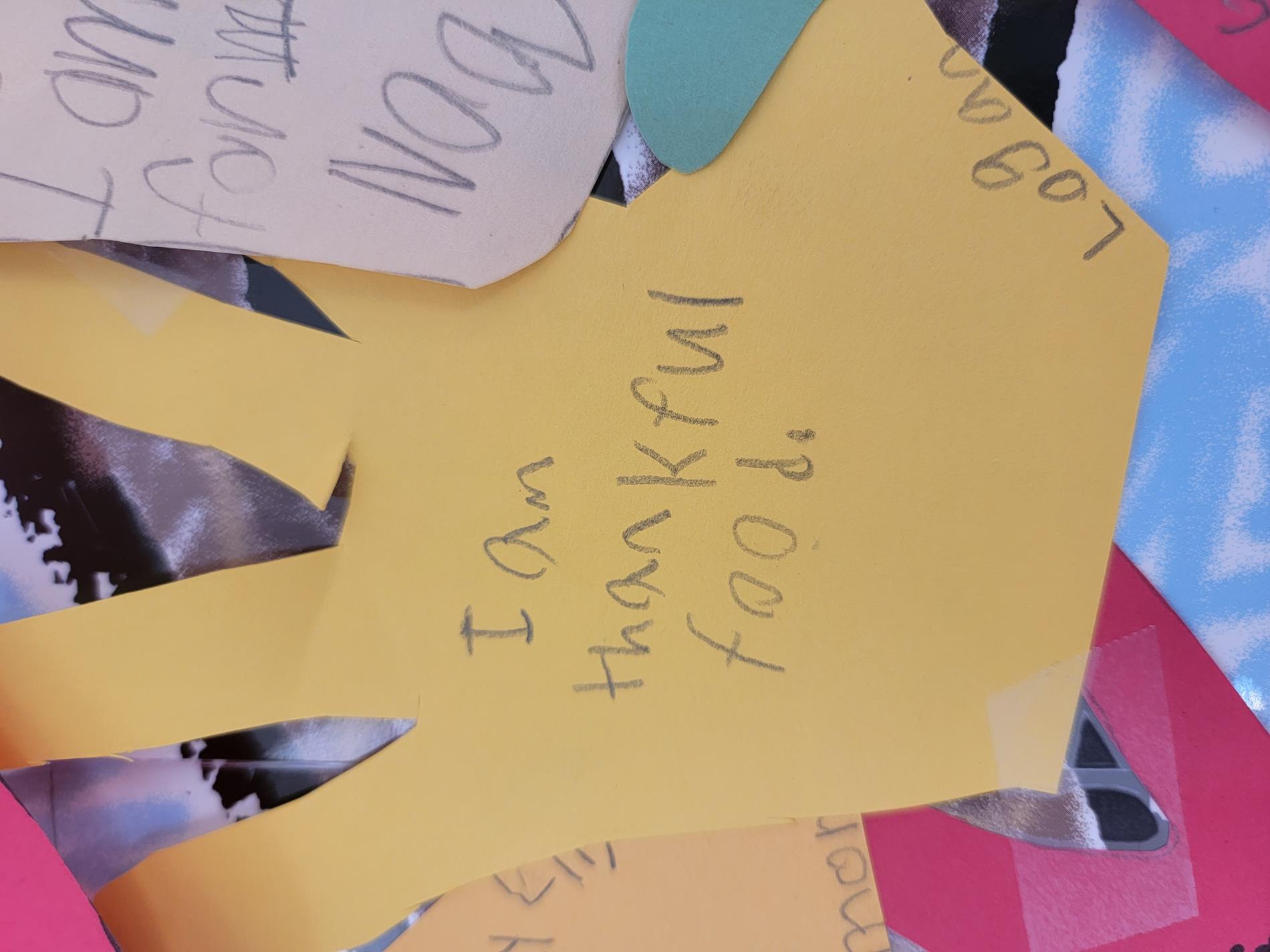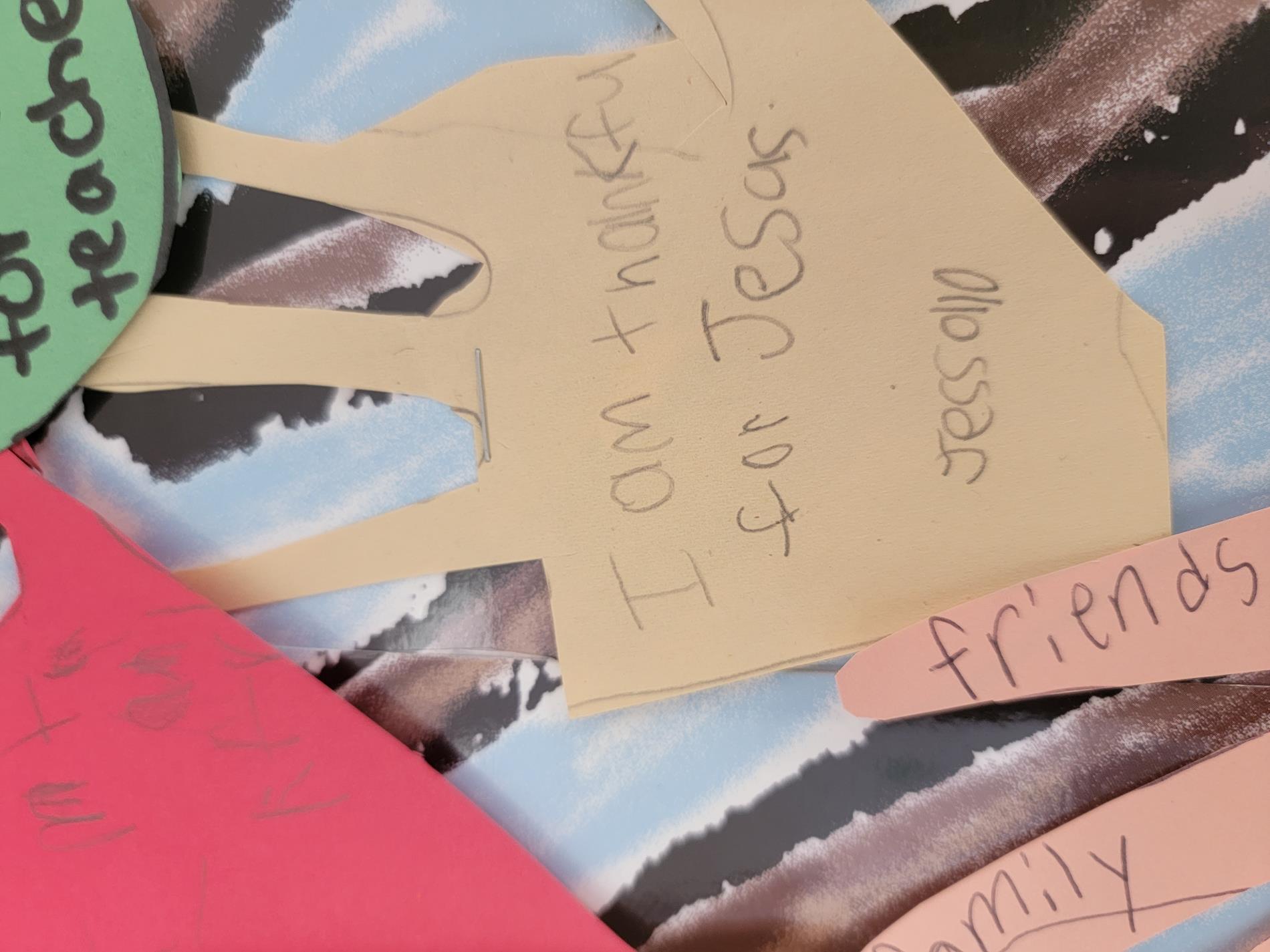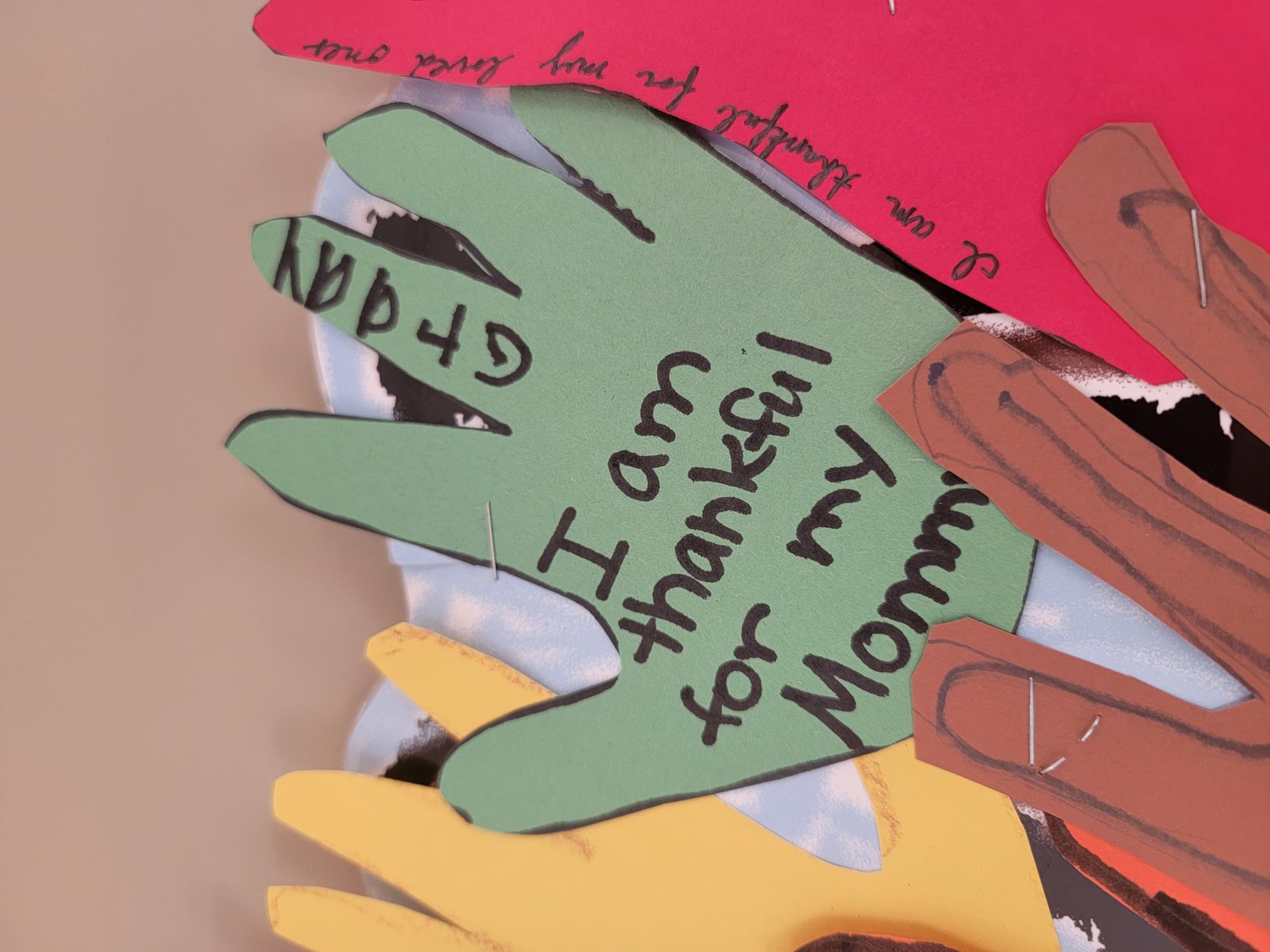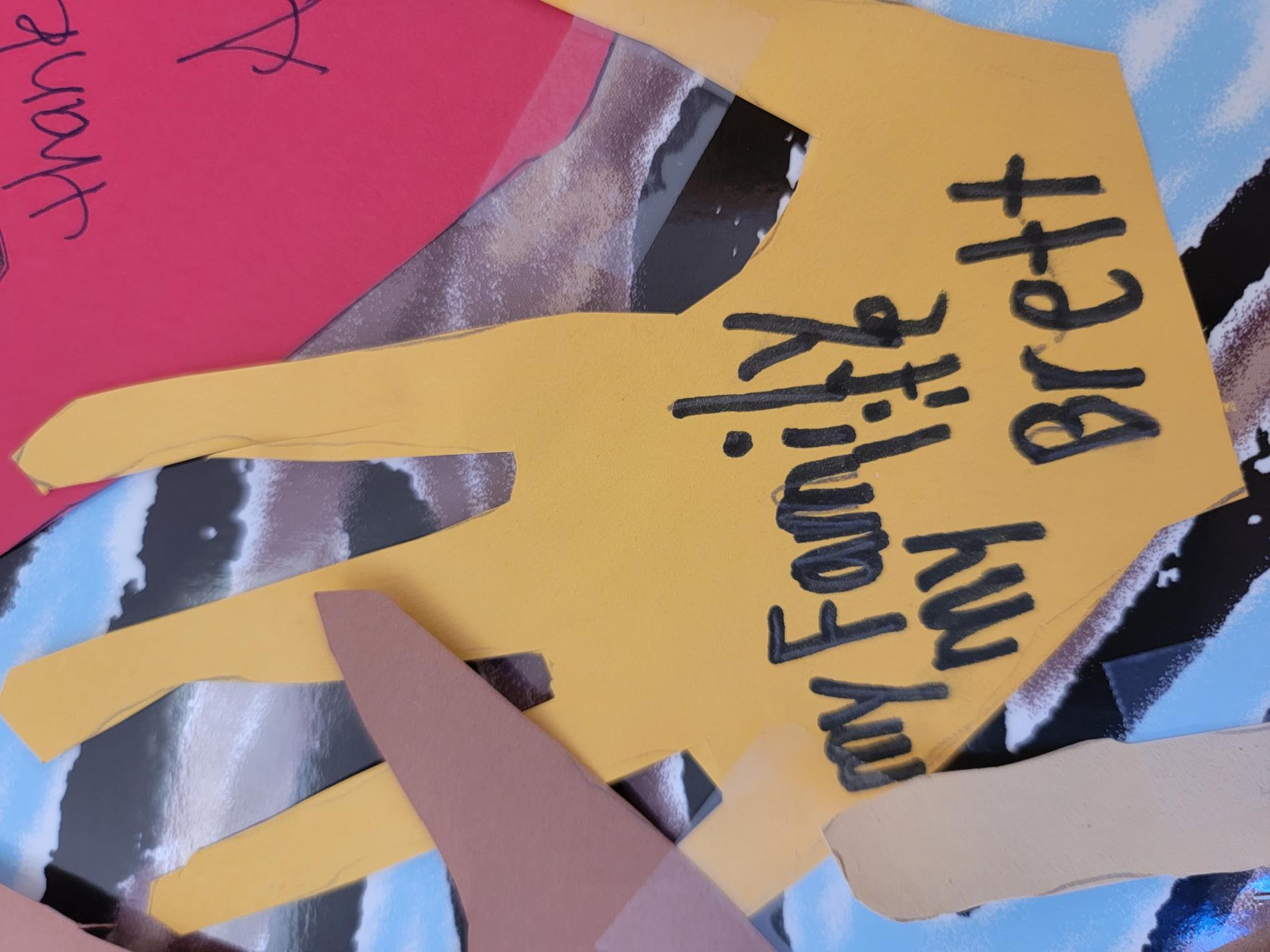 I hope you get to take a little bit of time to think of all the things you are thankful for this holiday season. Here at APS, we are thankful for students who want to learn, families who send their kids to us each day, and to be in a community like East Perry County.
STUCO Plans School Spirit Days for December
The APS Student Council recently held their November Meeting. This group of elected students plan fun activities for our school to enjoy. They decided to plan a school spirit day for each school day in December.
We would like to remind our students and parents that this is just for fun and that students do not have to participate every day. You do not need to go out and purchase anything for these spirit days. Just be creative and find things that you already own. The only requirement is that you always wear things that are school appropriate.

I would like to draw attention to two of the days in particular.
On December 13, we will have our annual Christmas Music Program. Students are asked to wear black pants and a red, green, or white shirt. The clothing should be free of holes and look nice.
On December 16, students in Kindergarten through 8th grade will be traveling to the Ste. Genevieve Community Center to swim. Students should wear their swimsuits under their clothes and pack dry under clothes to change into after they swim.
Merry Christmas!
This Week's Featured Student Art Work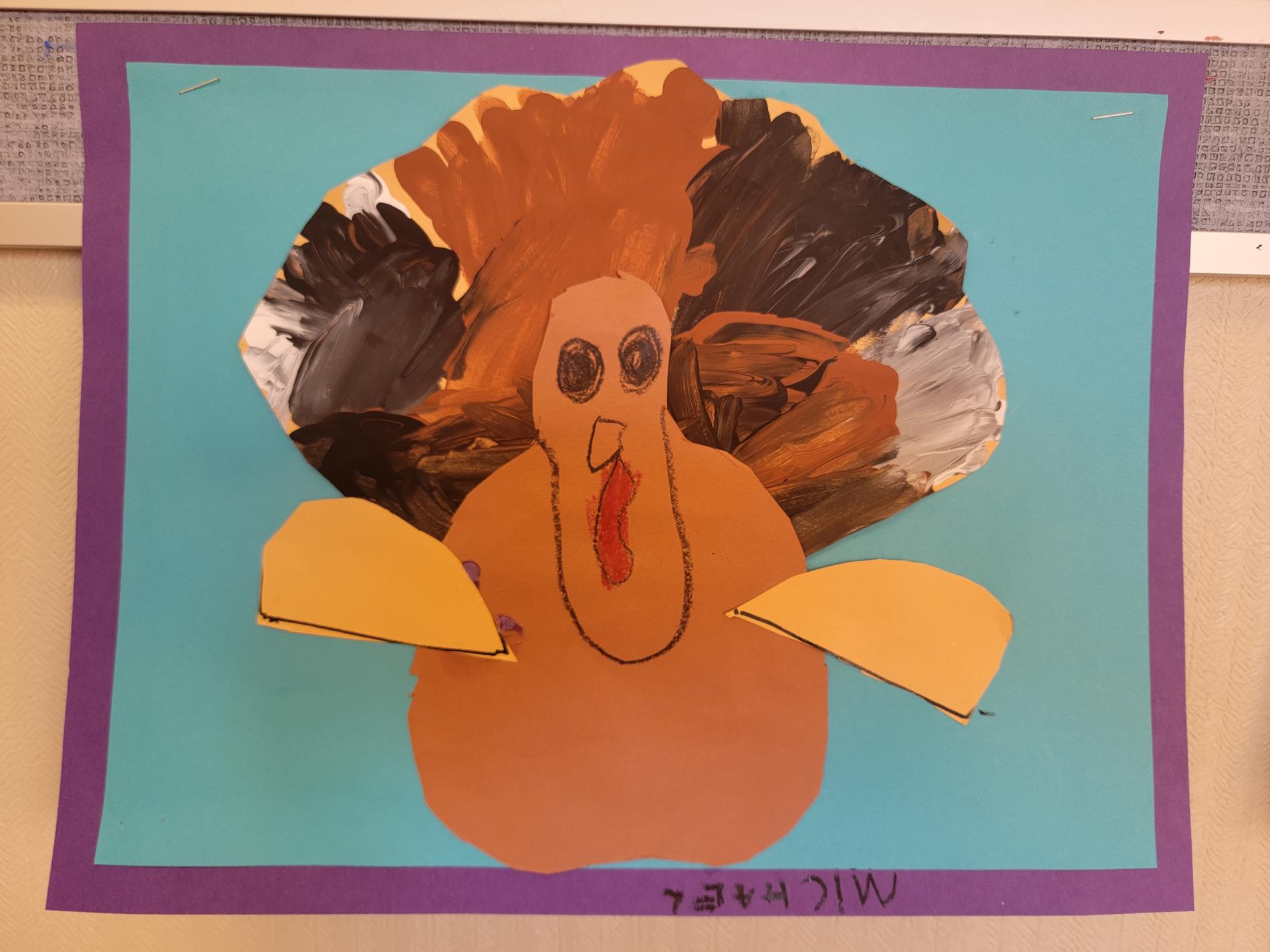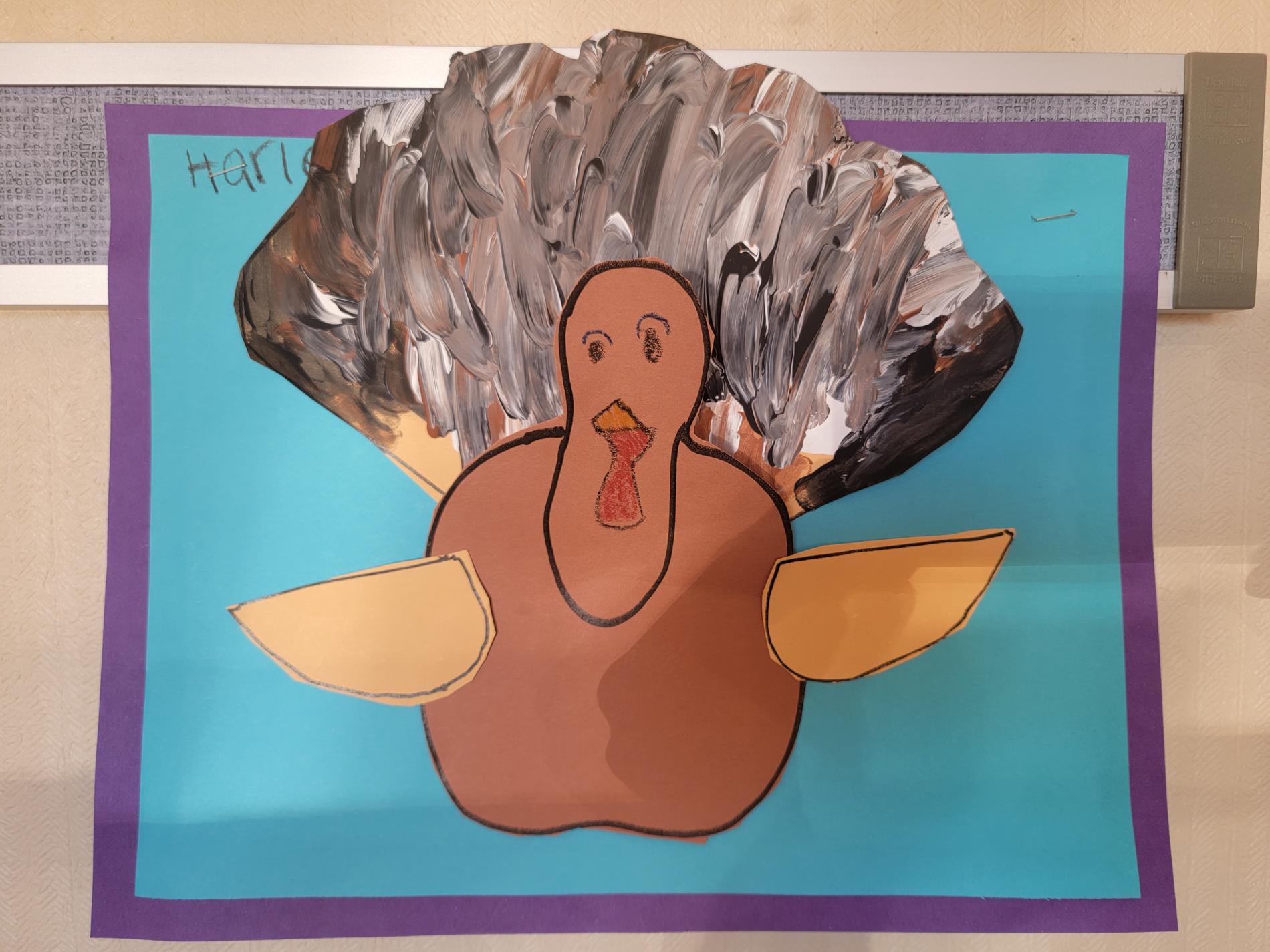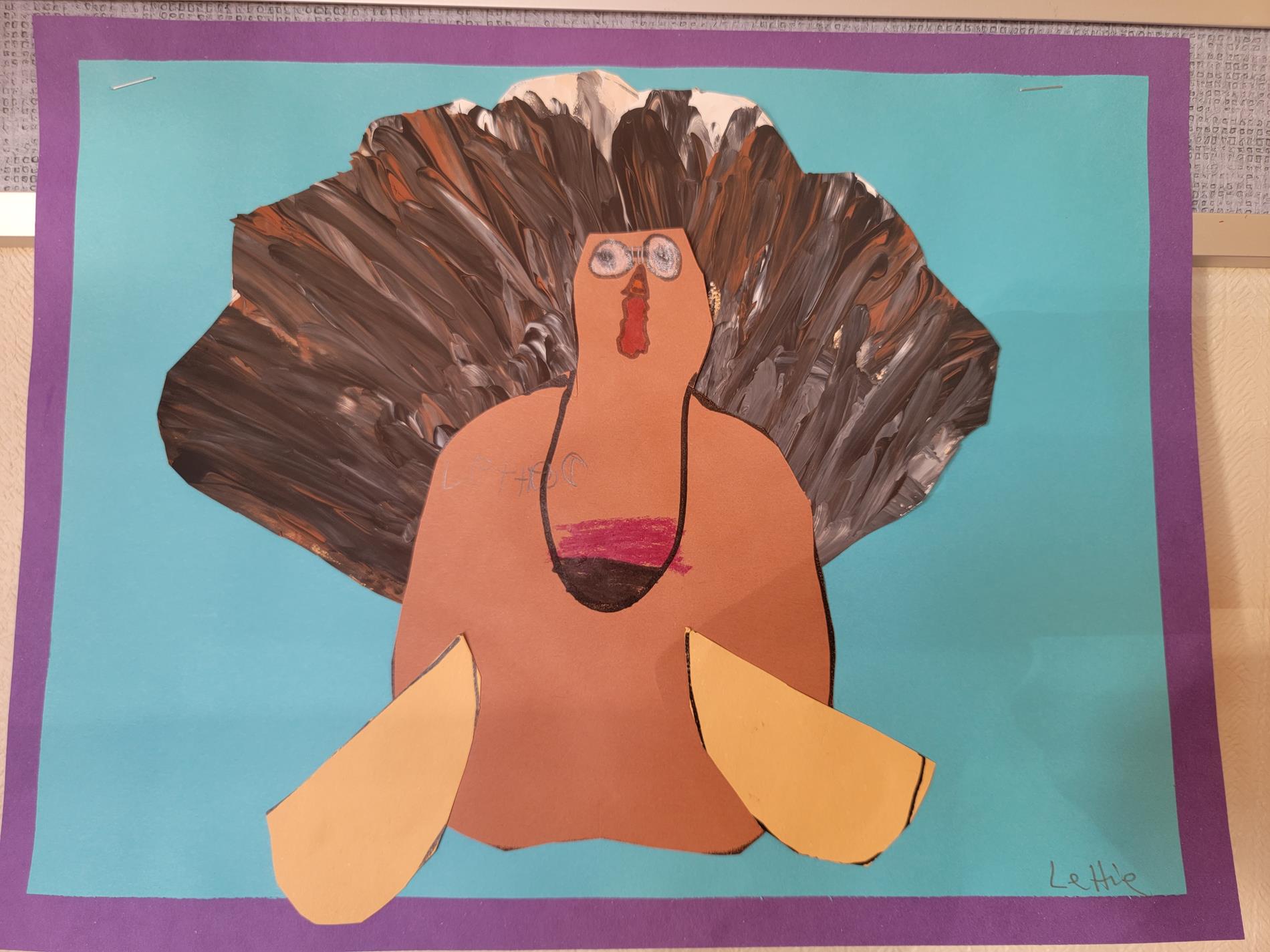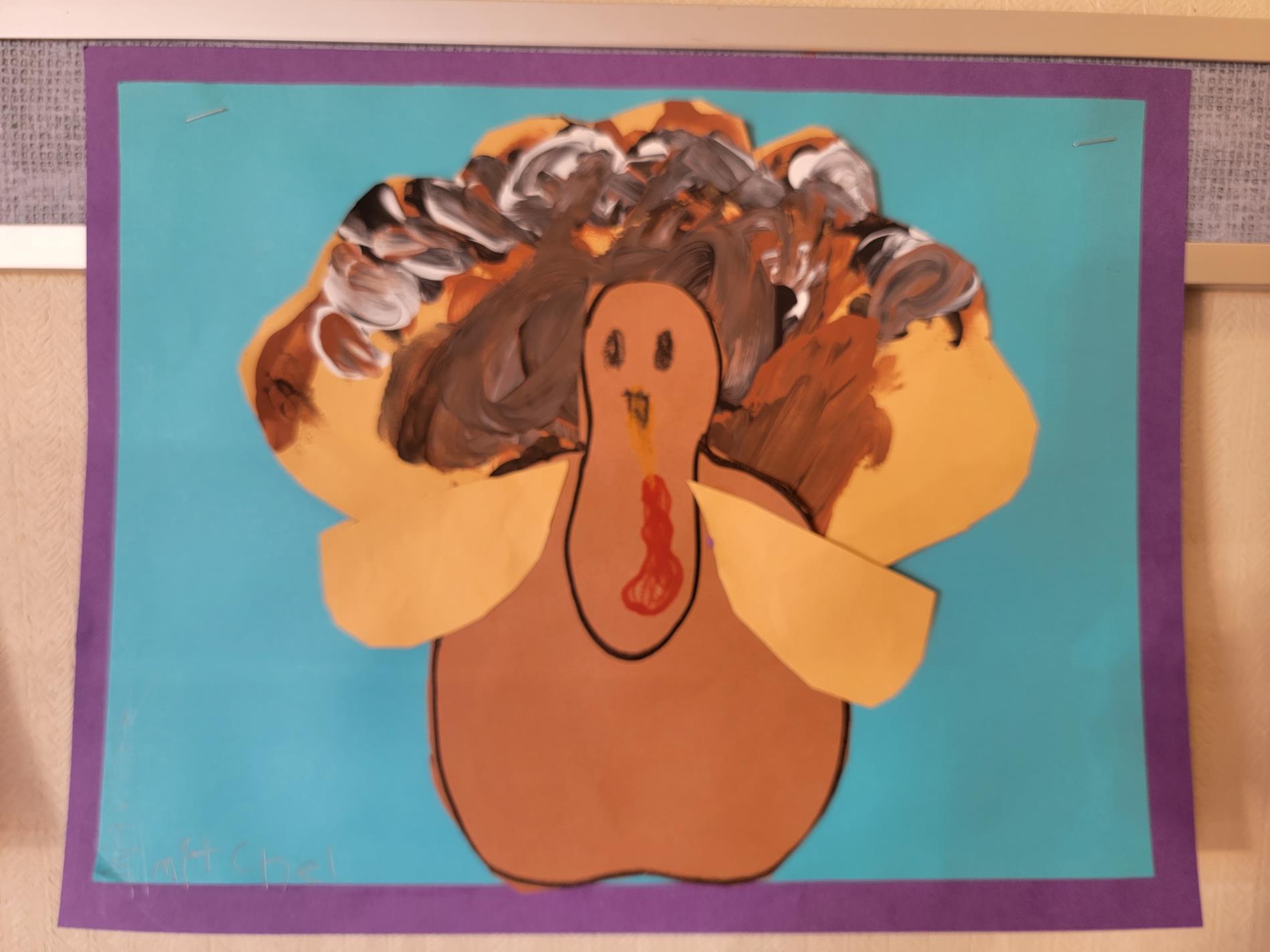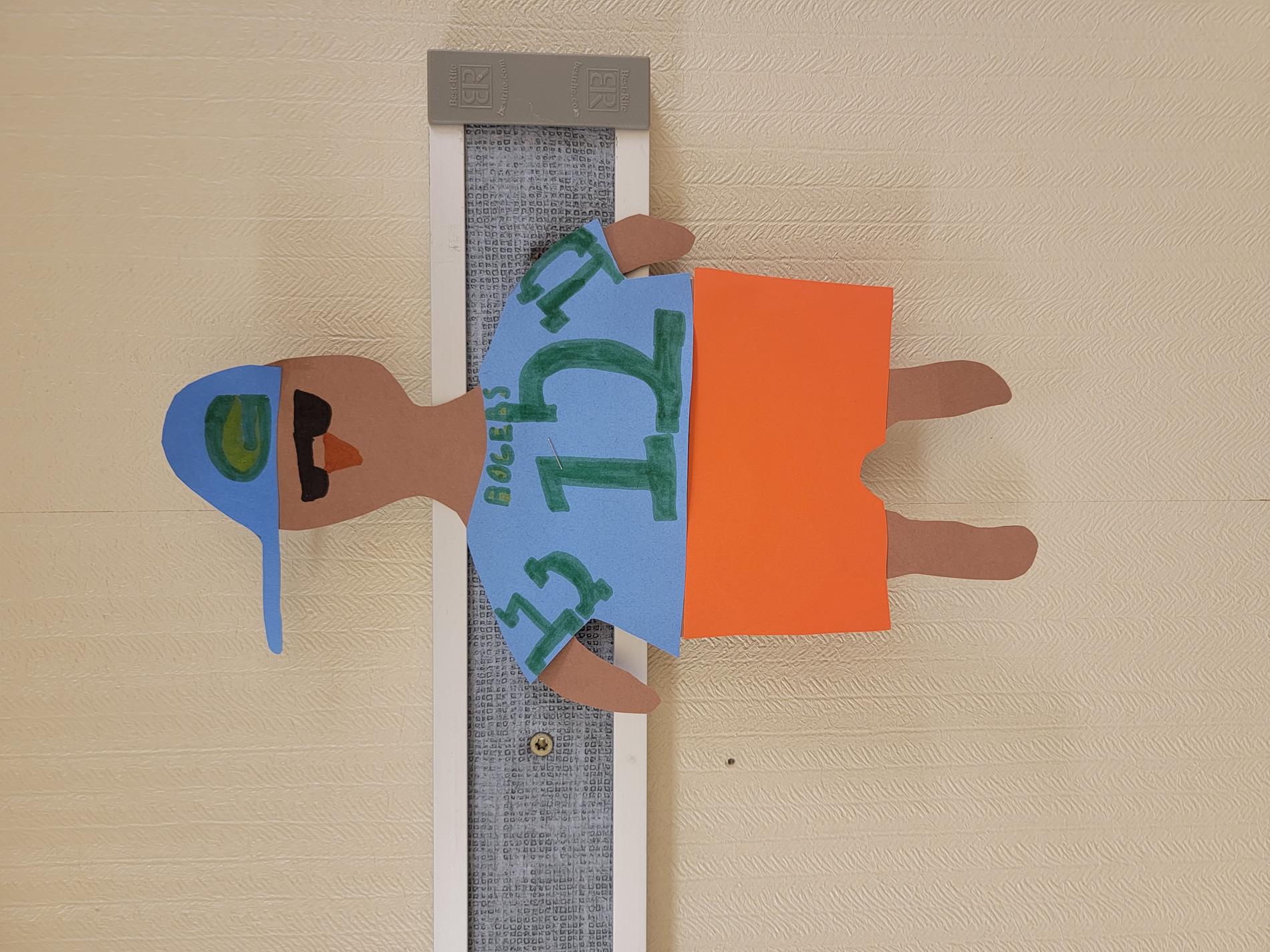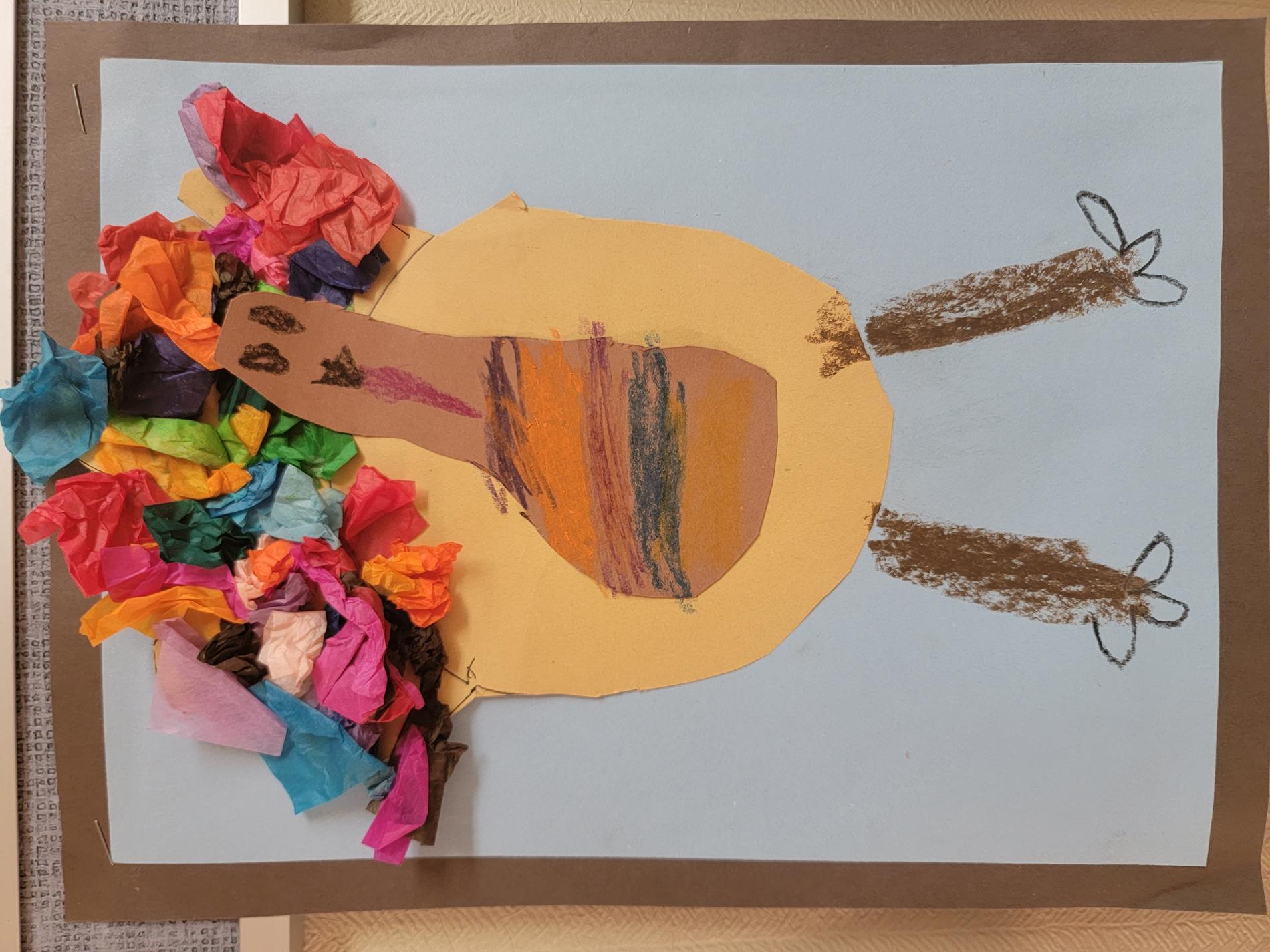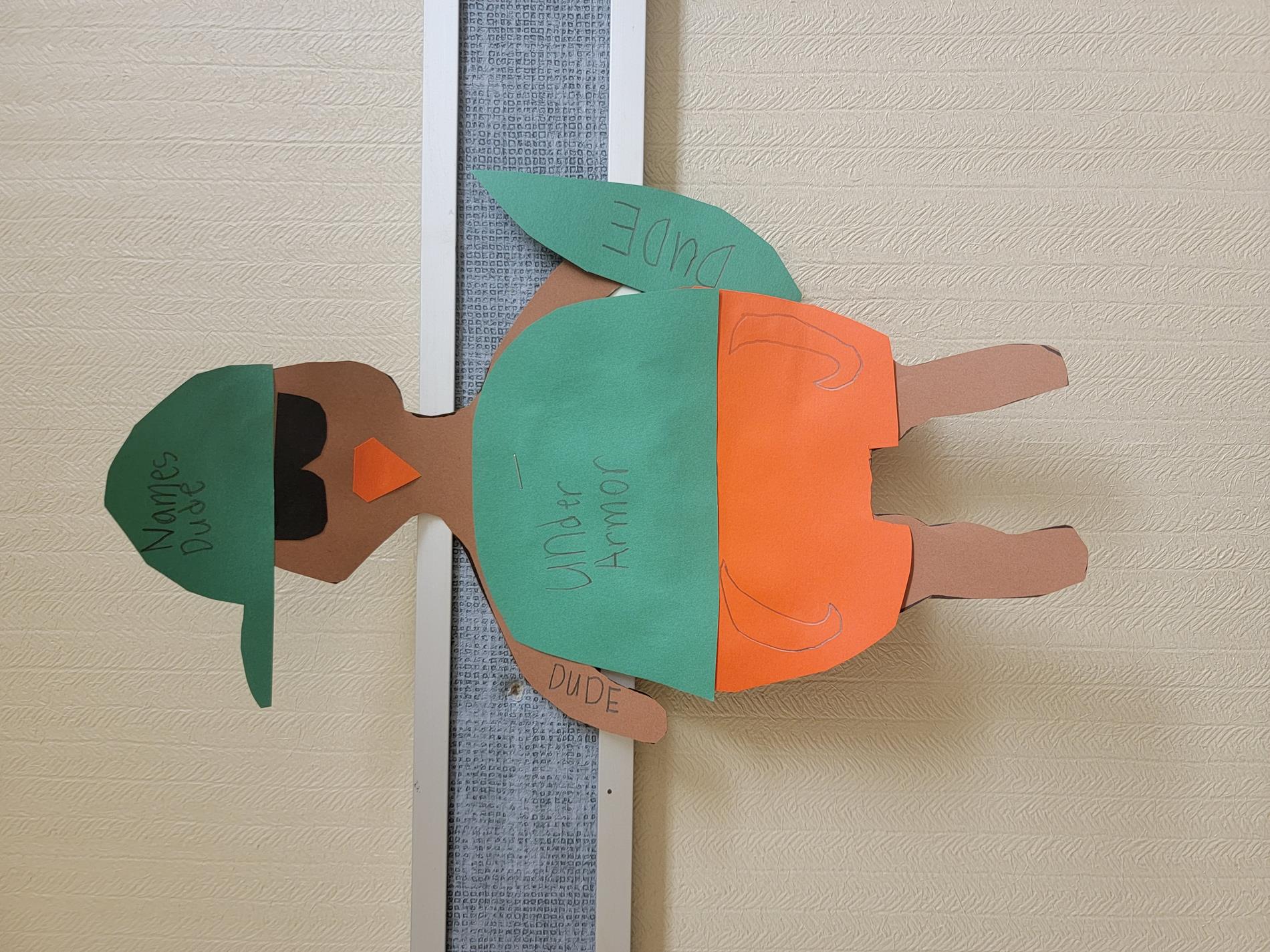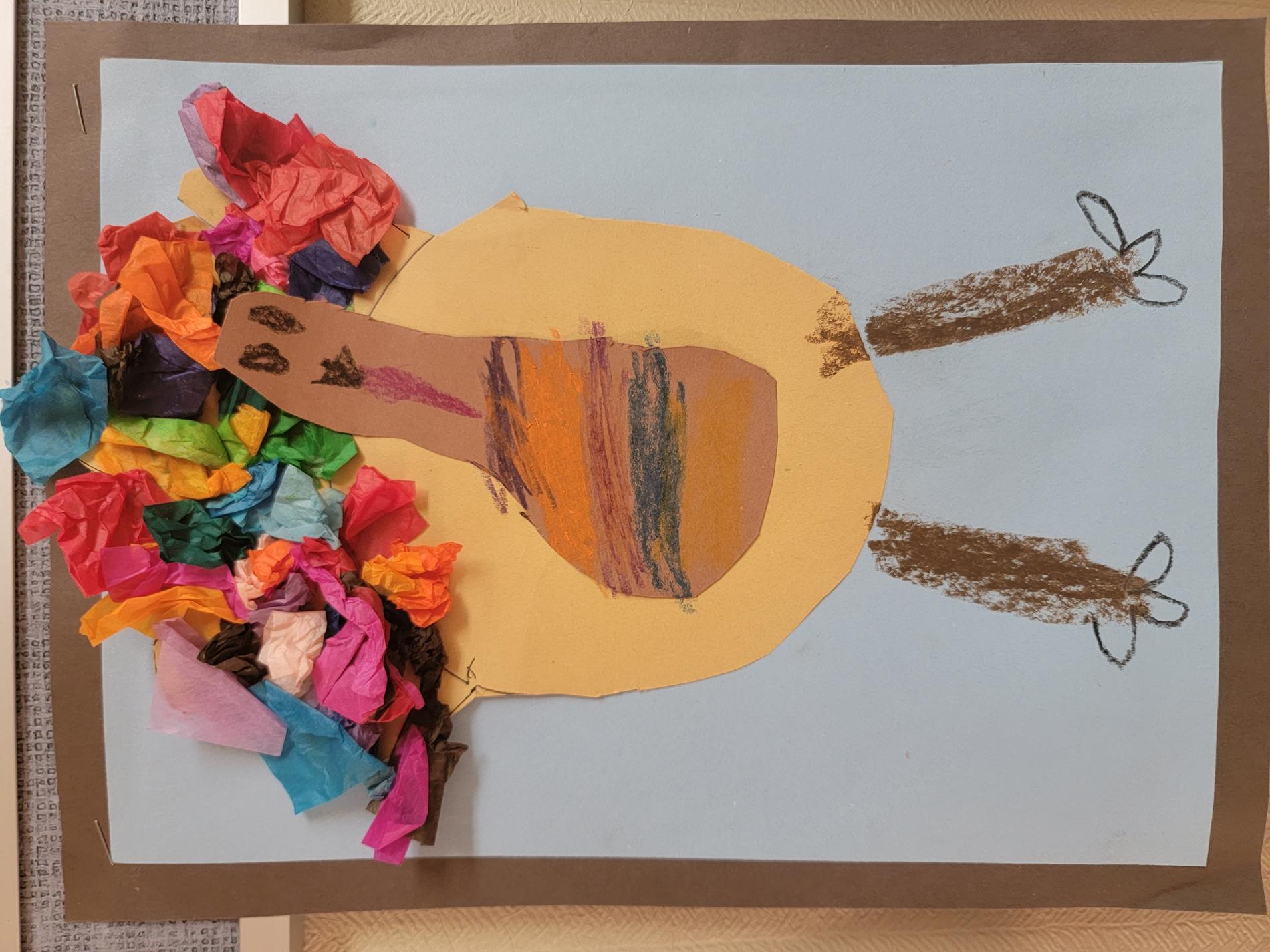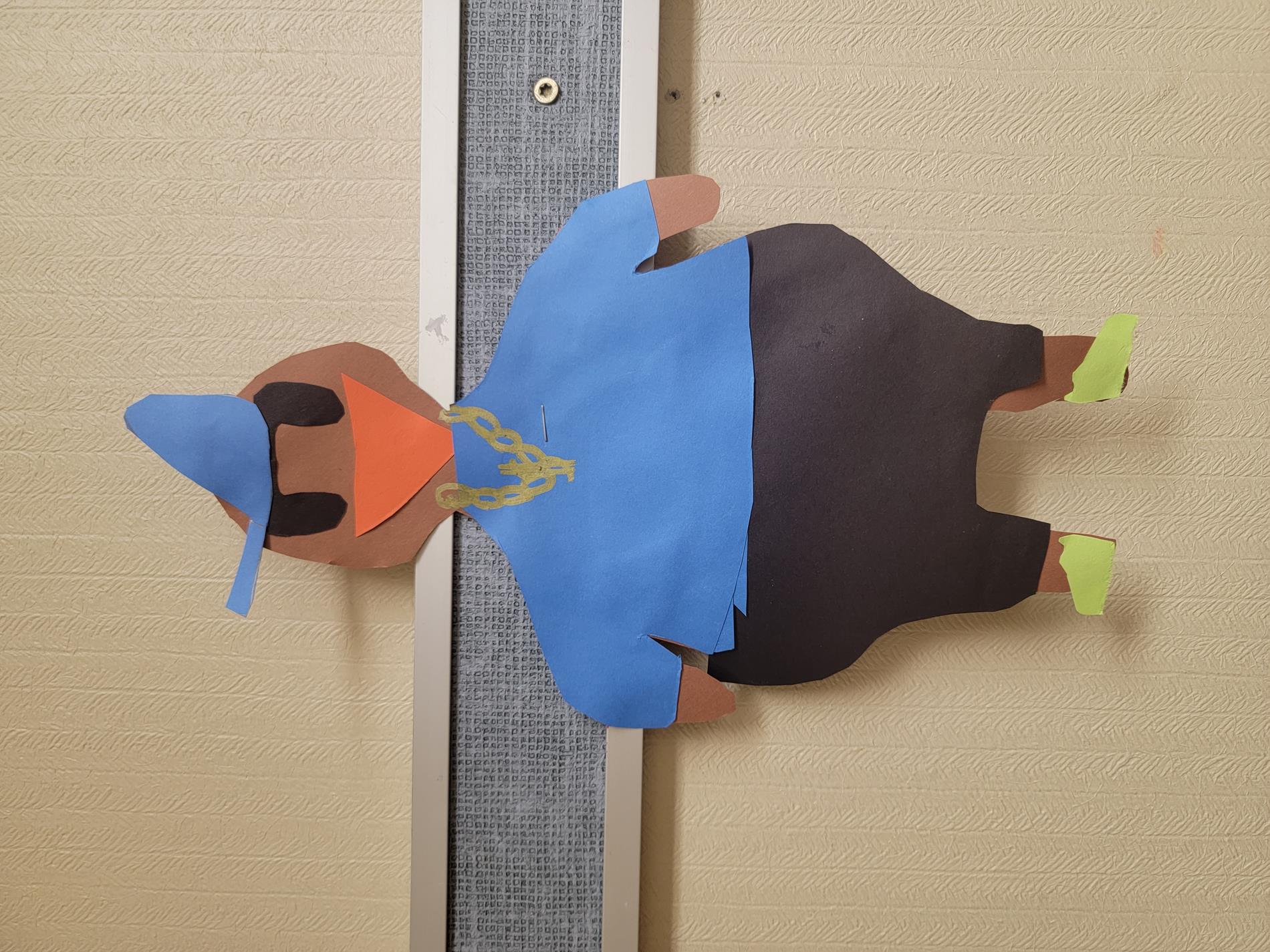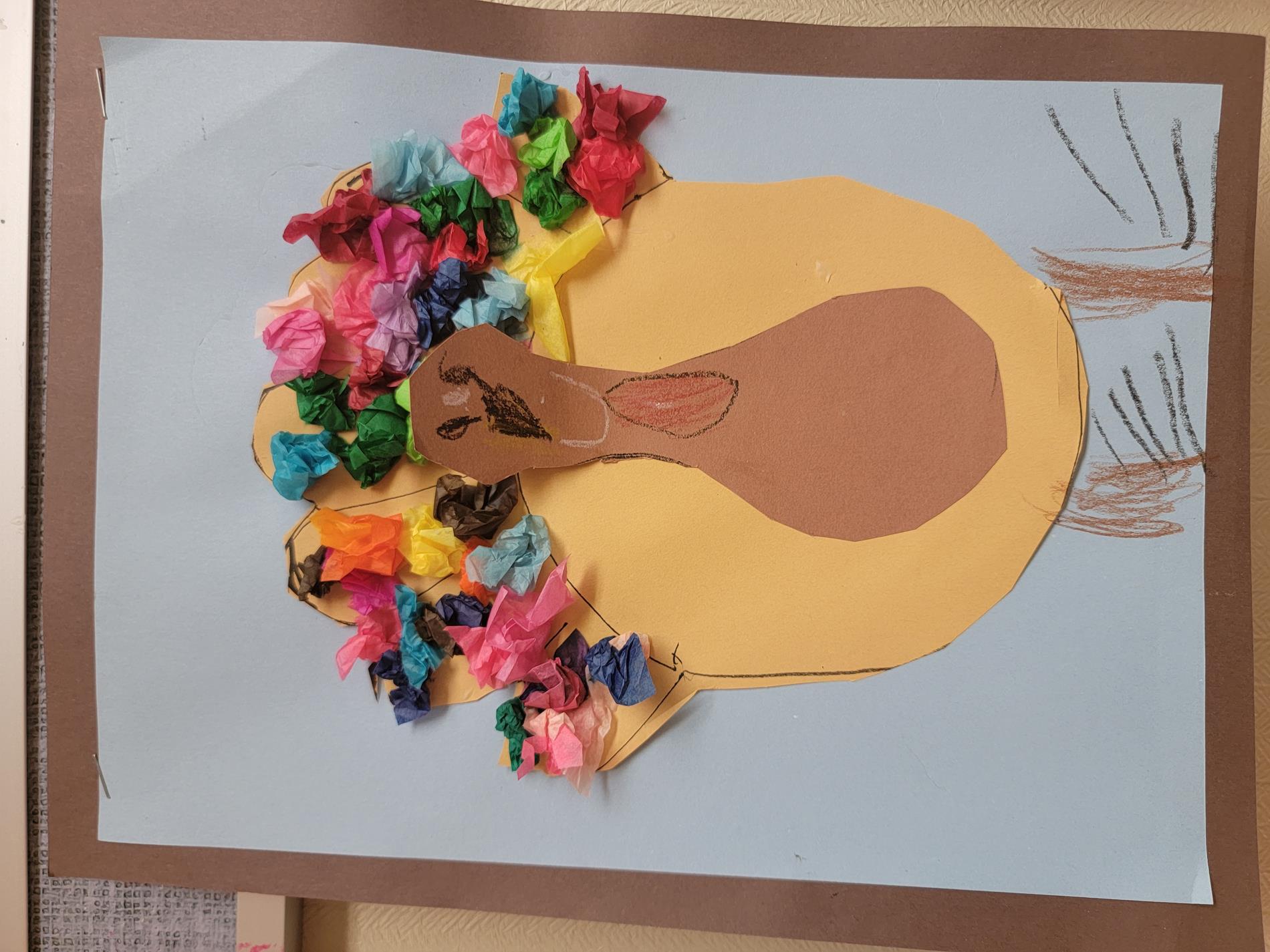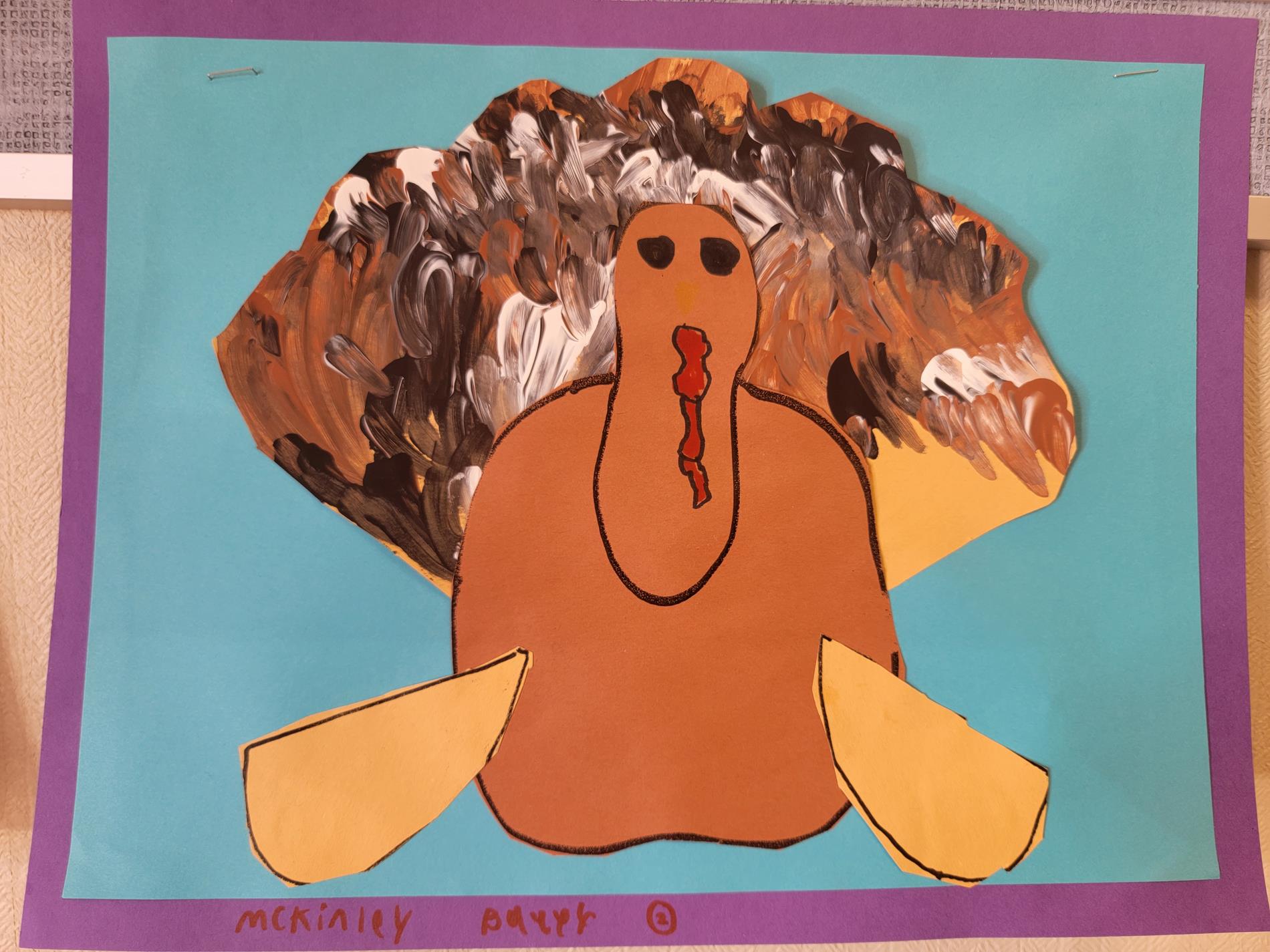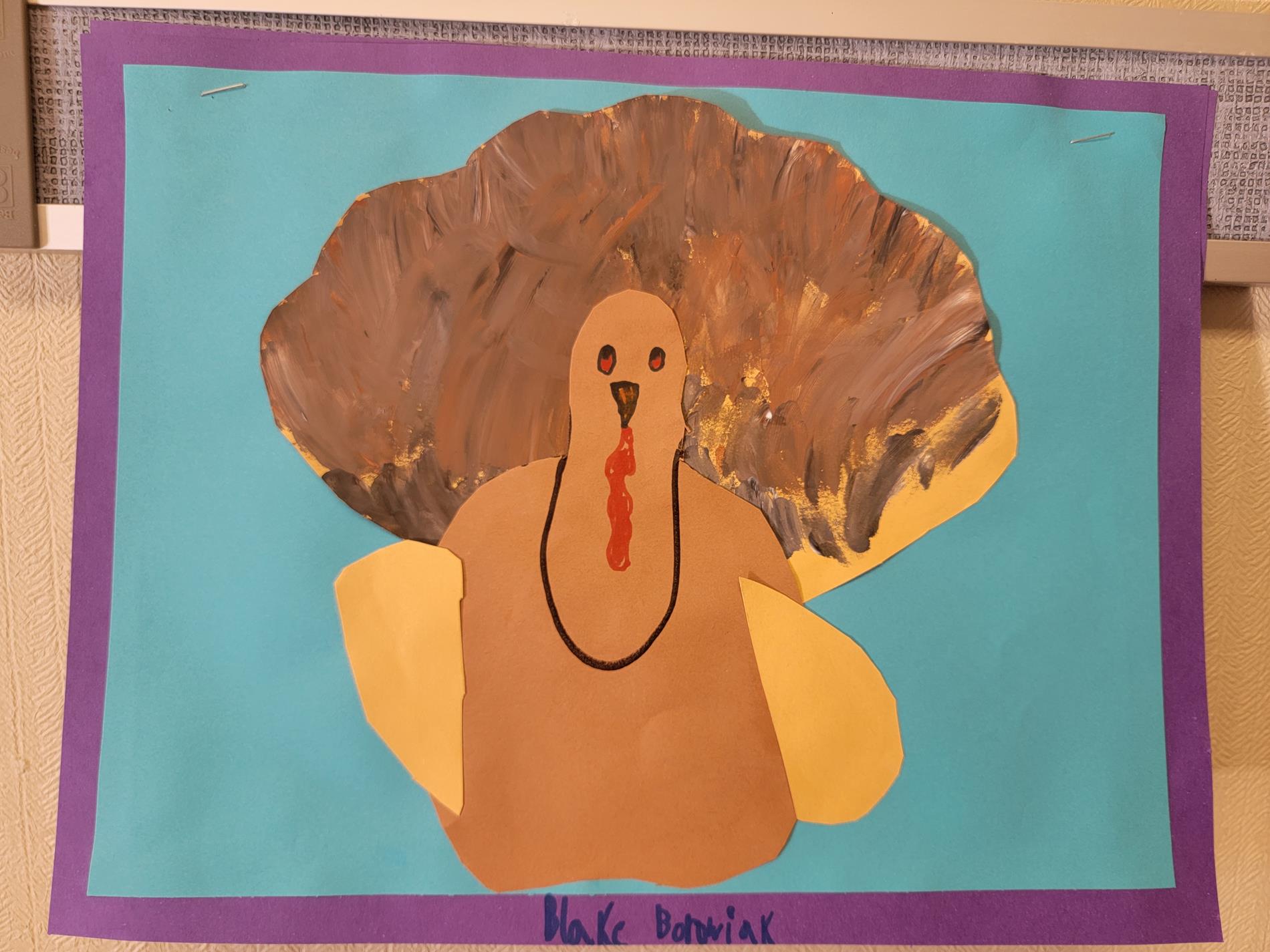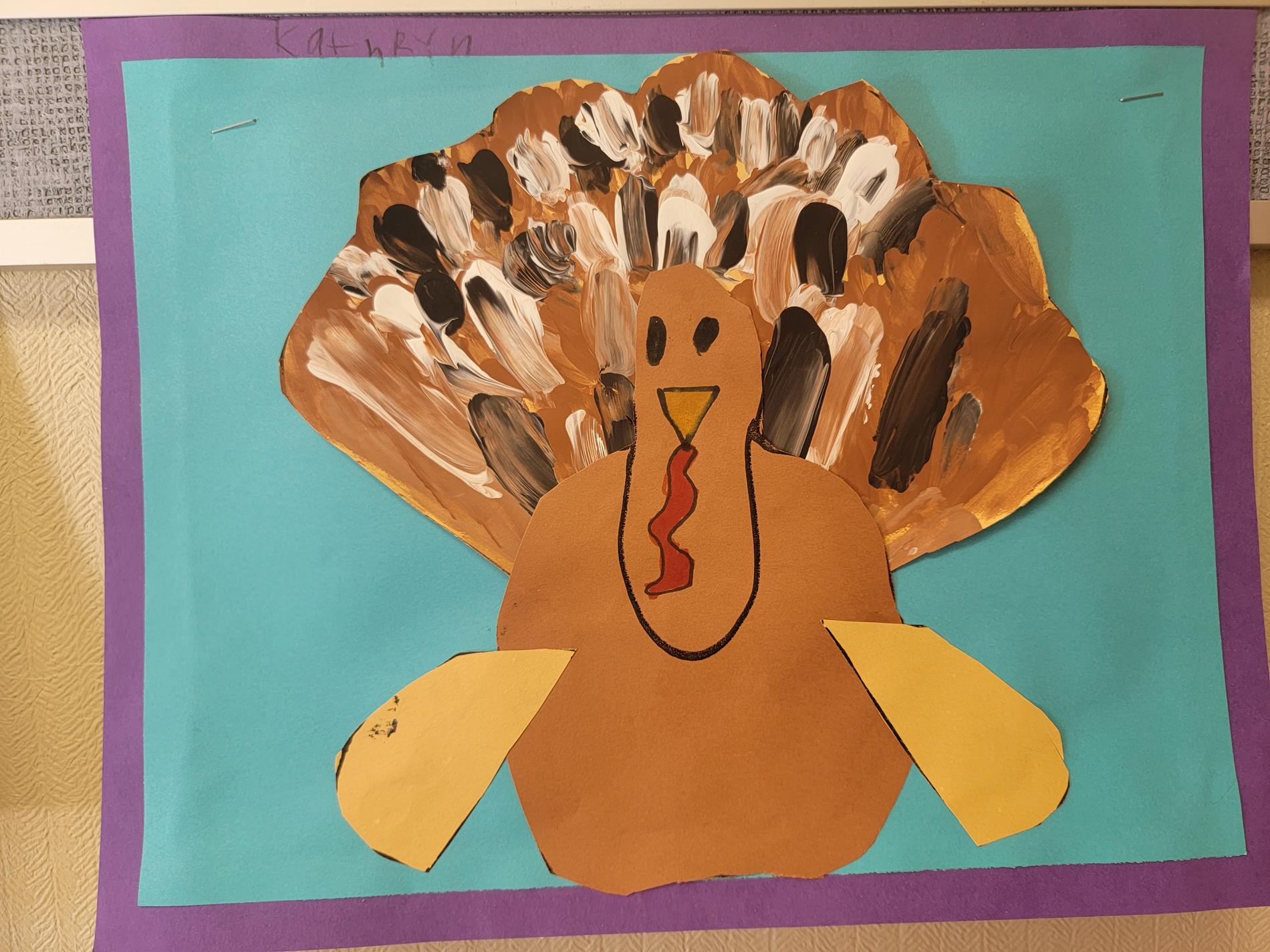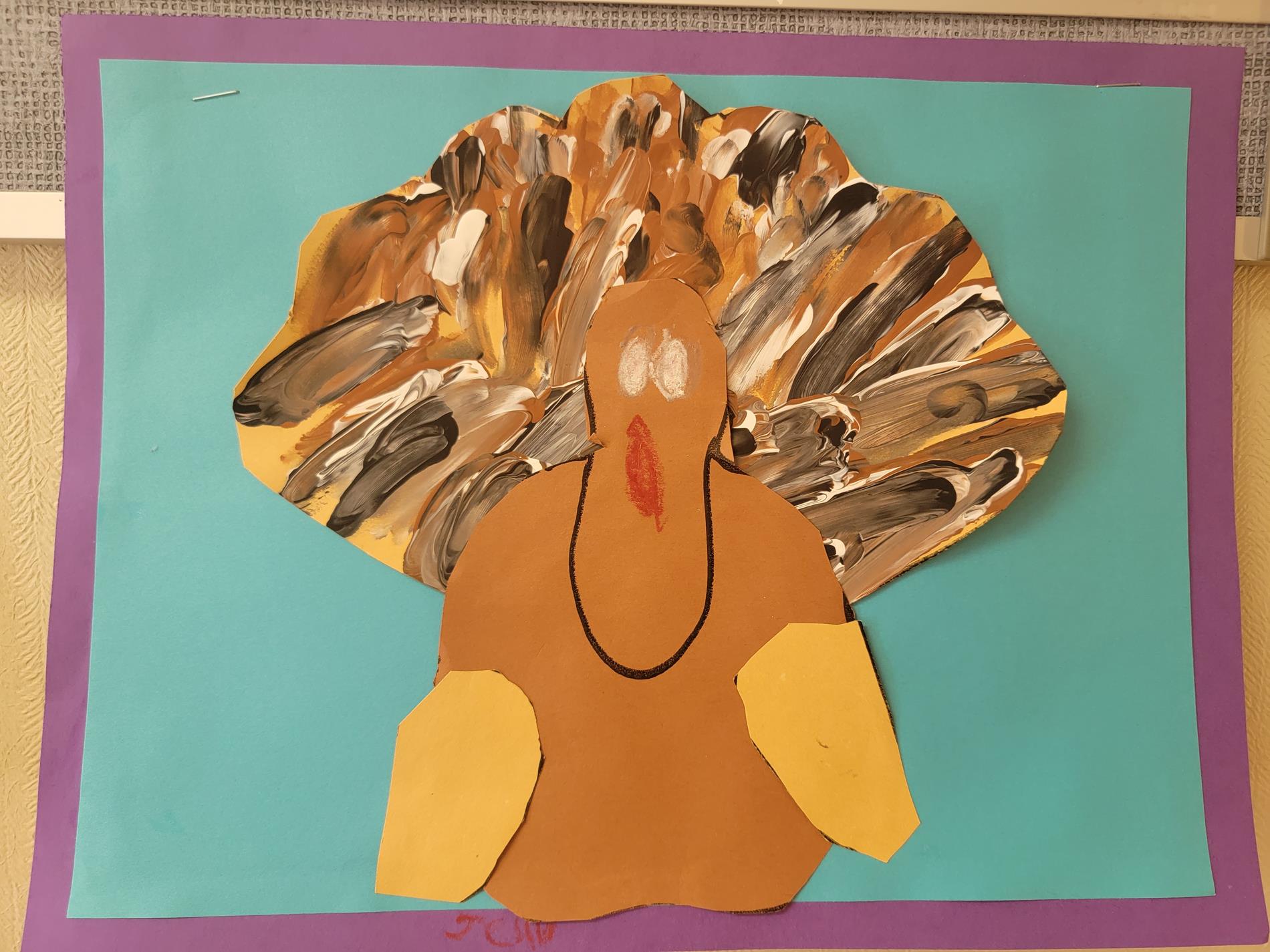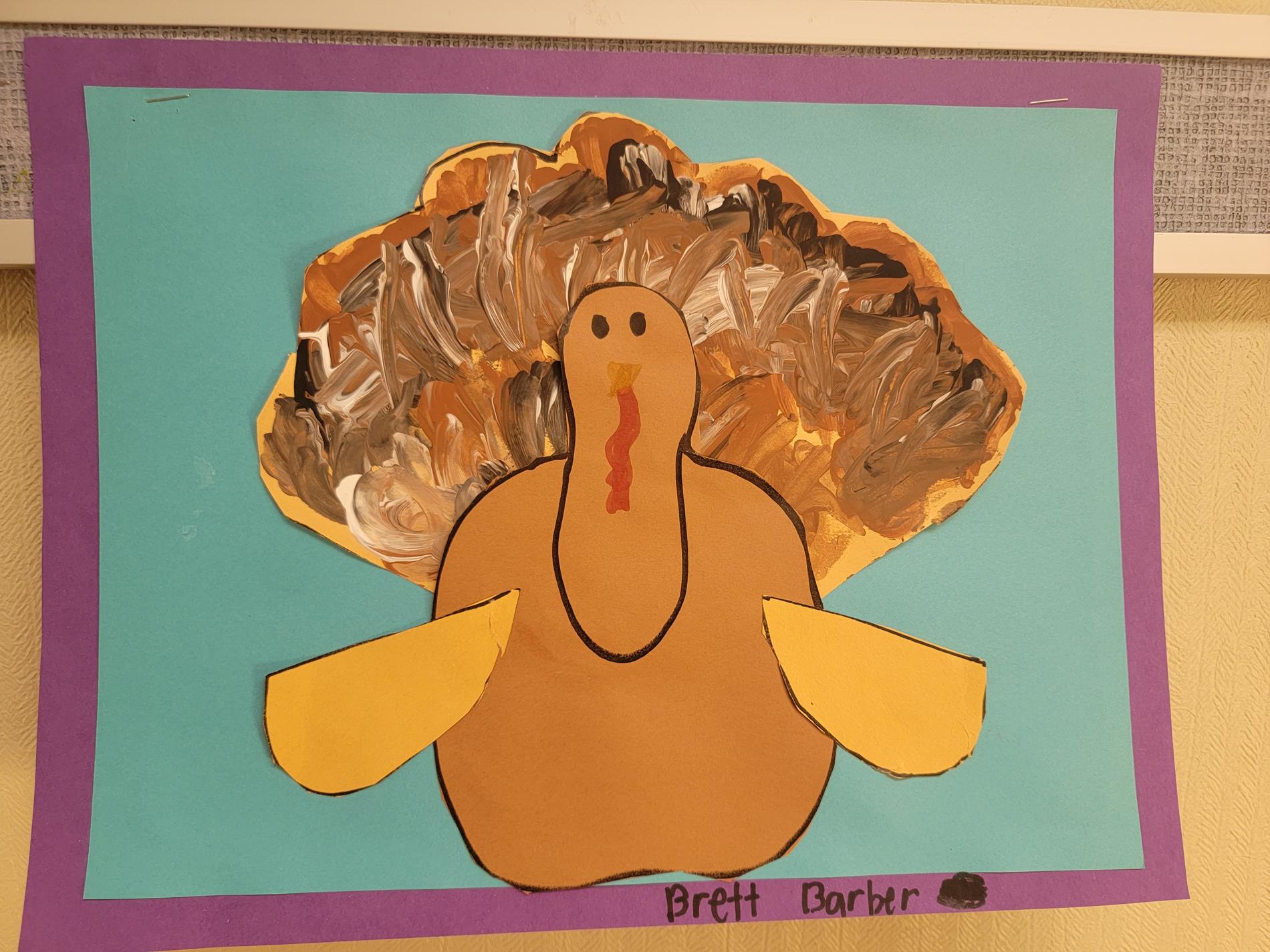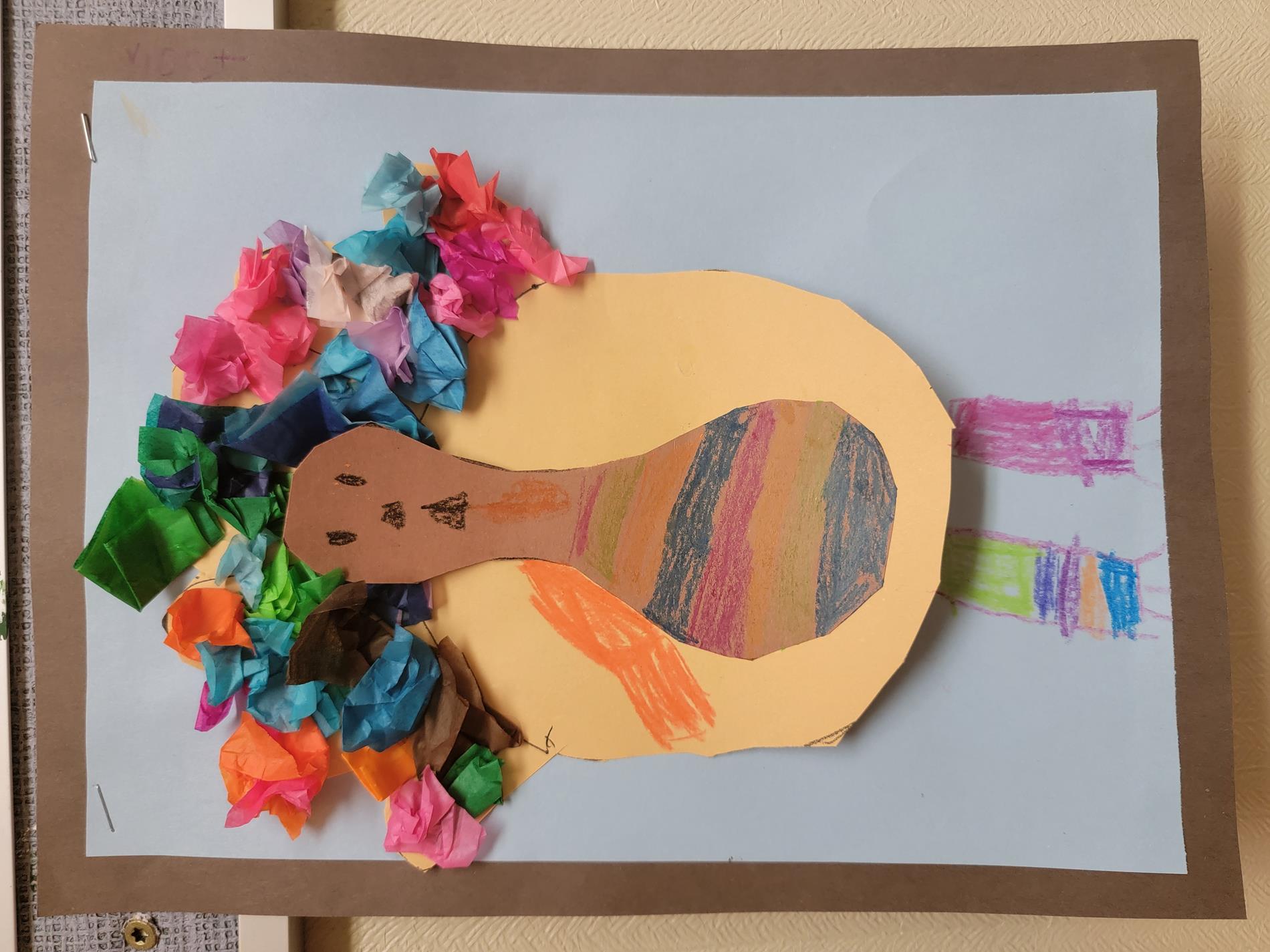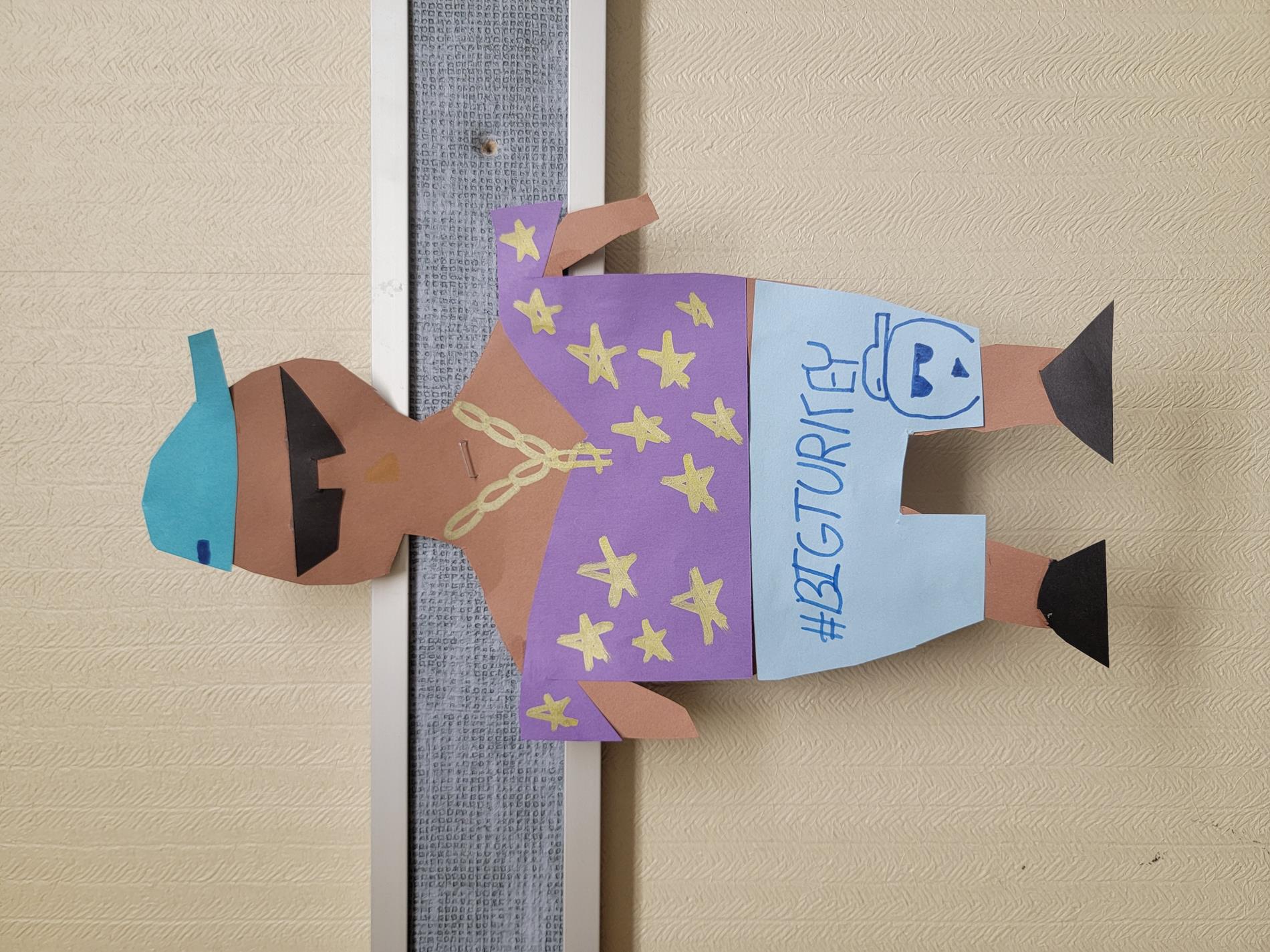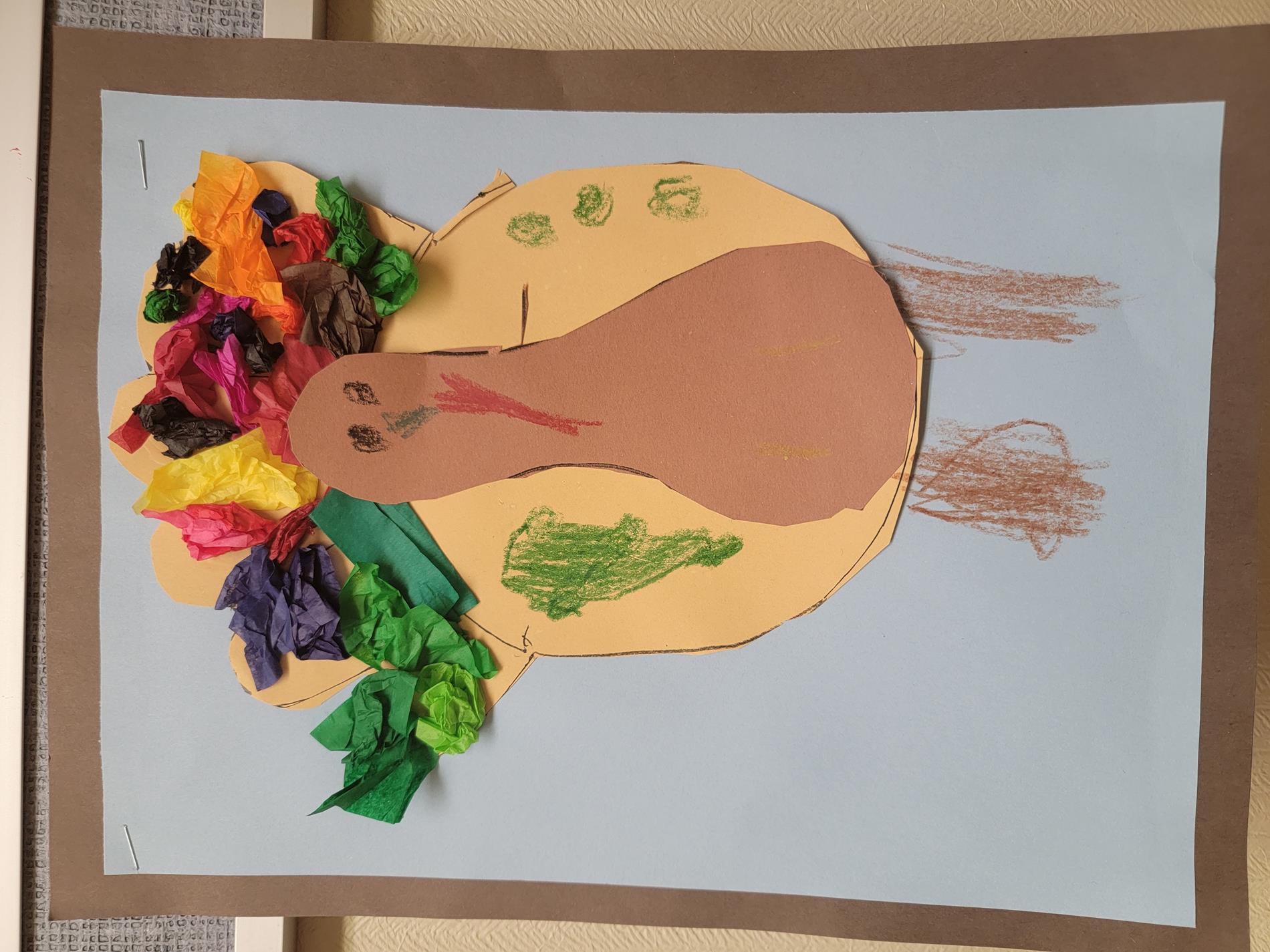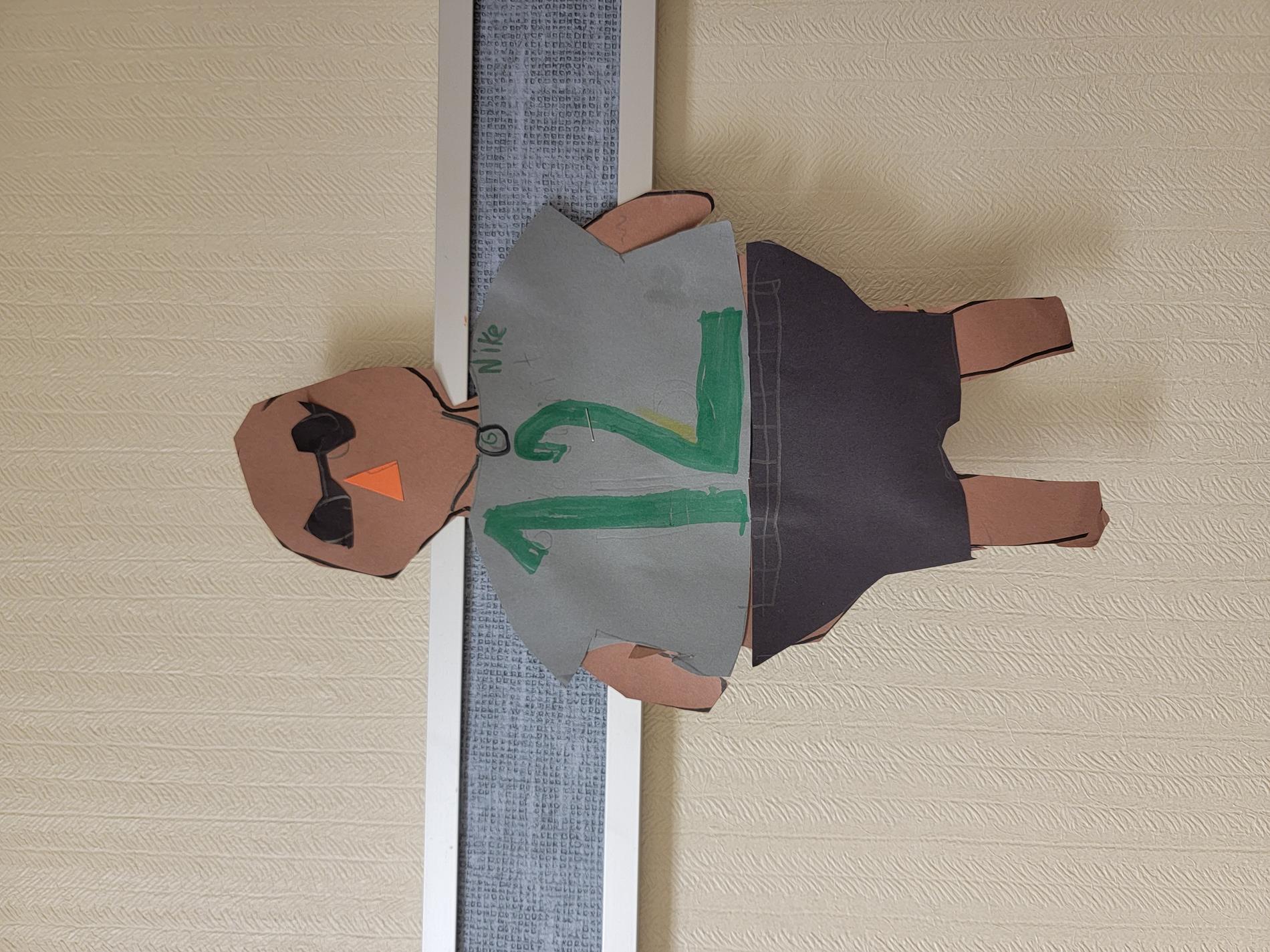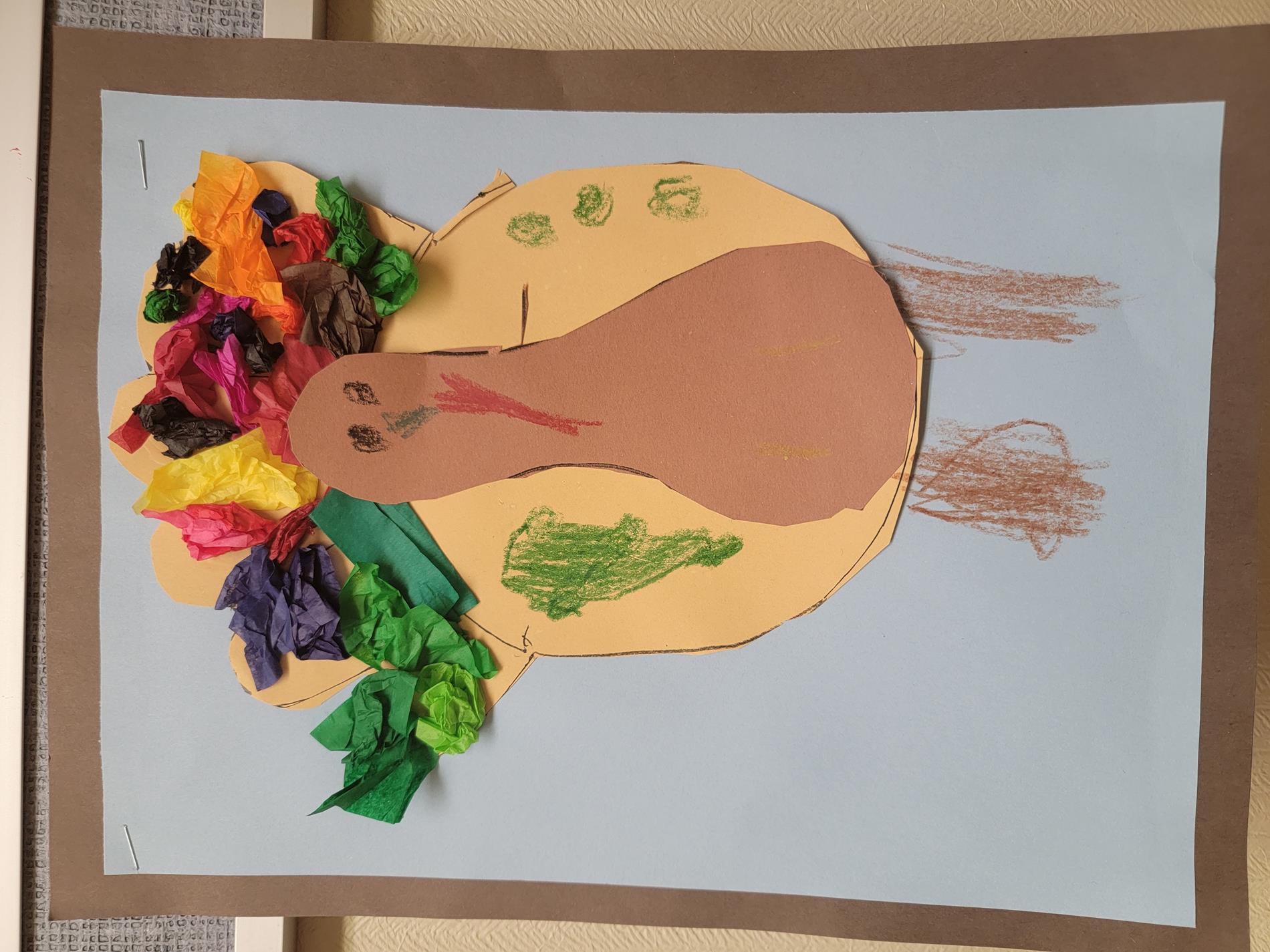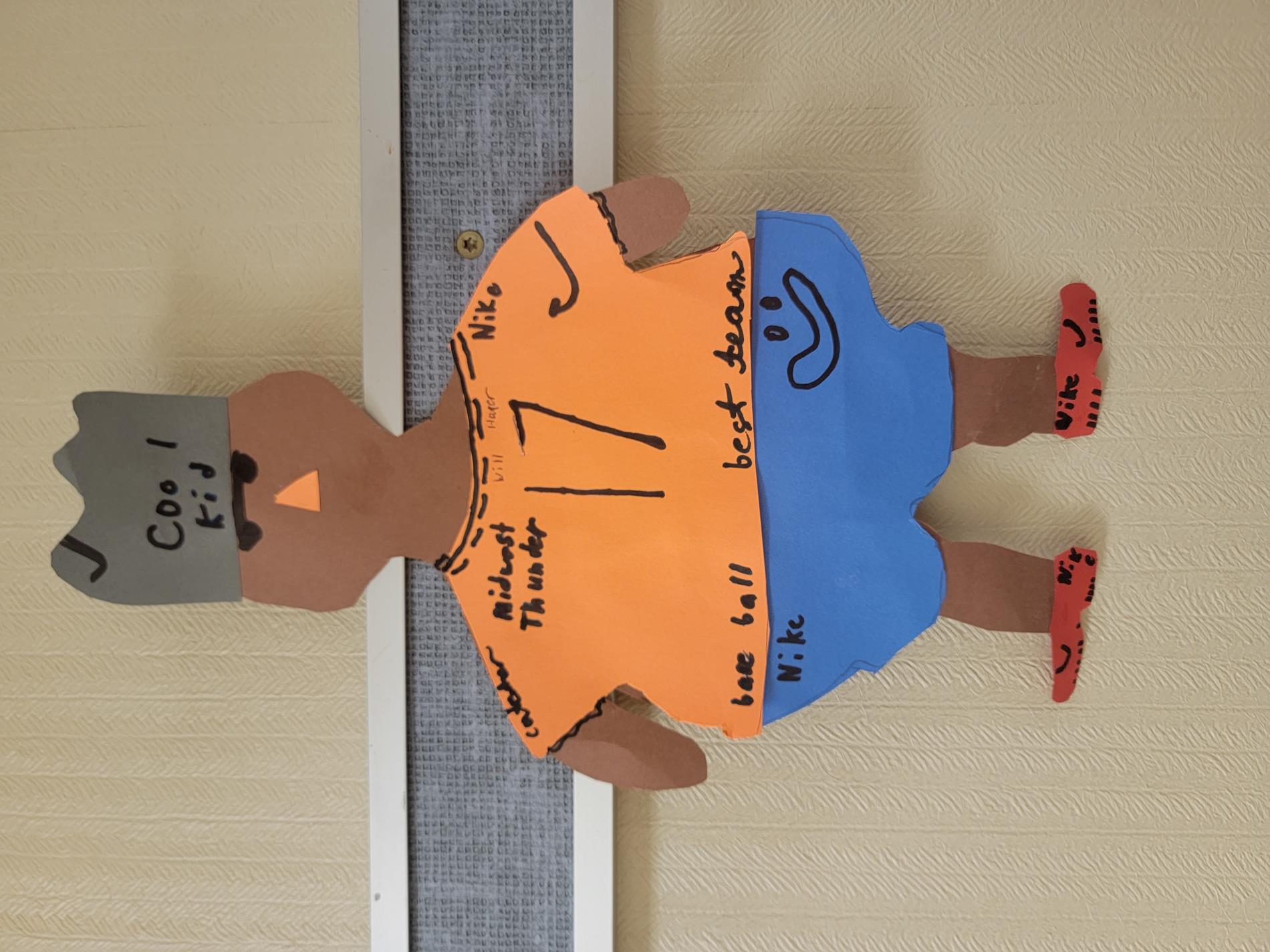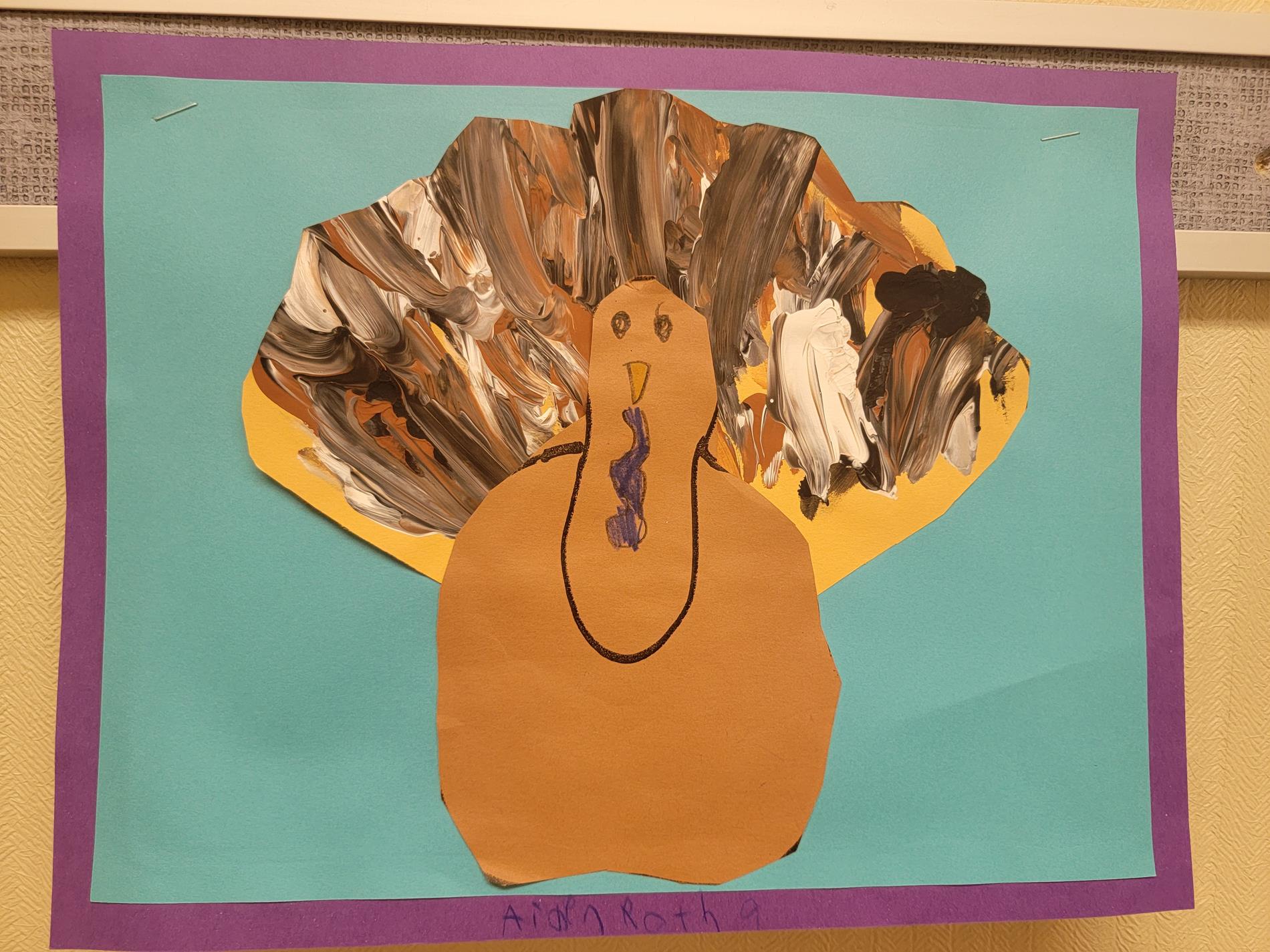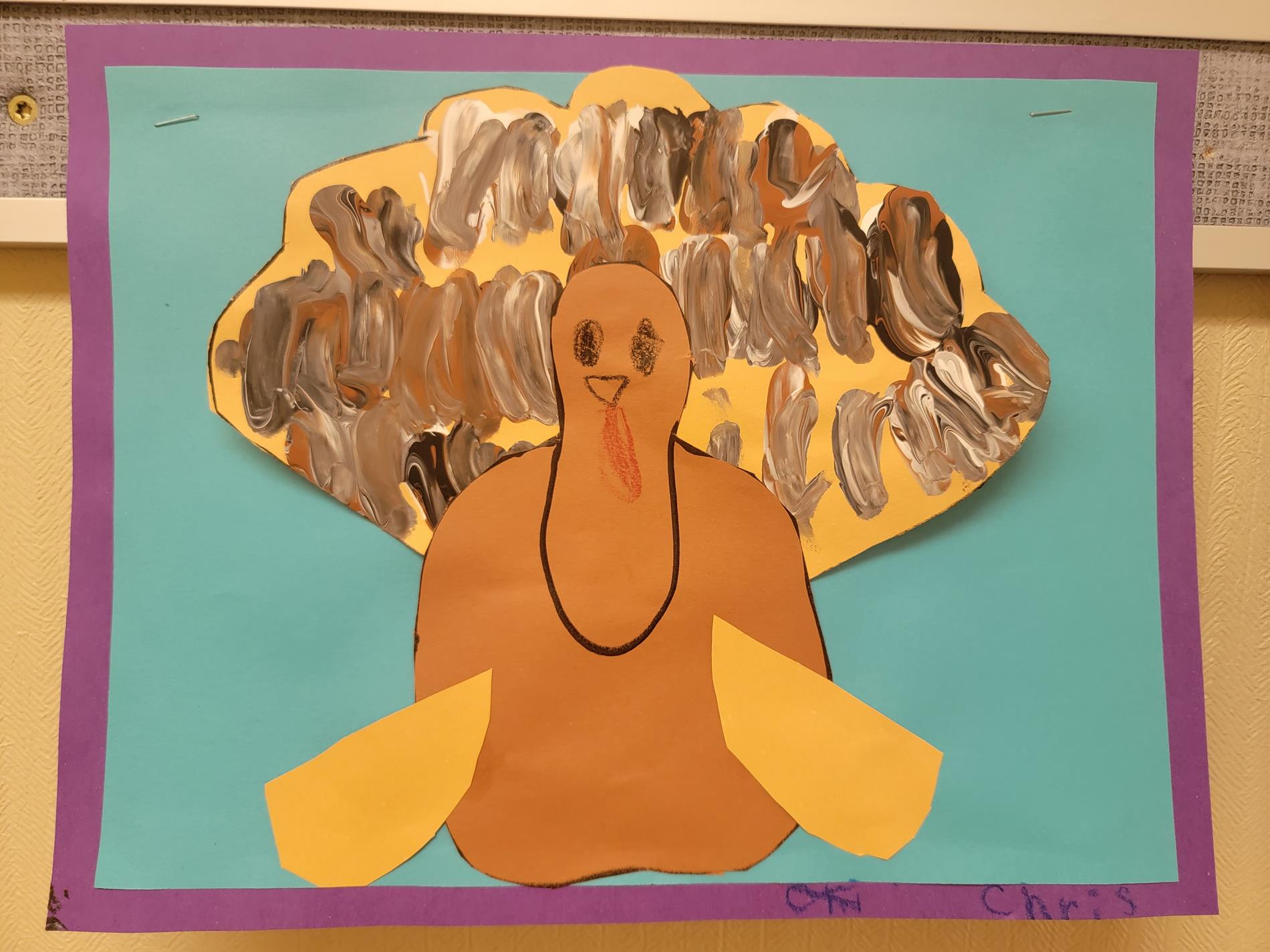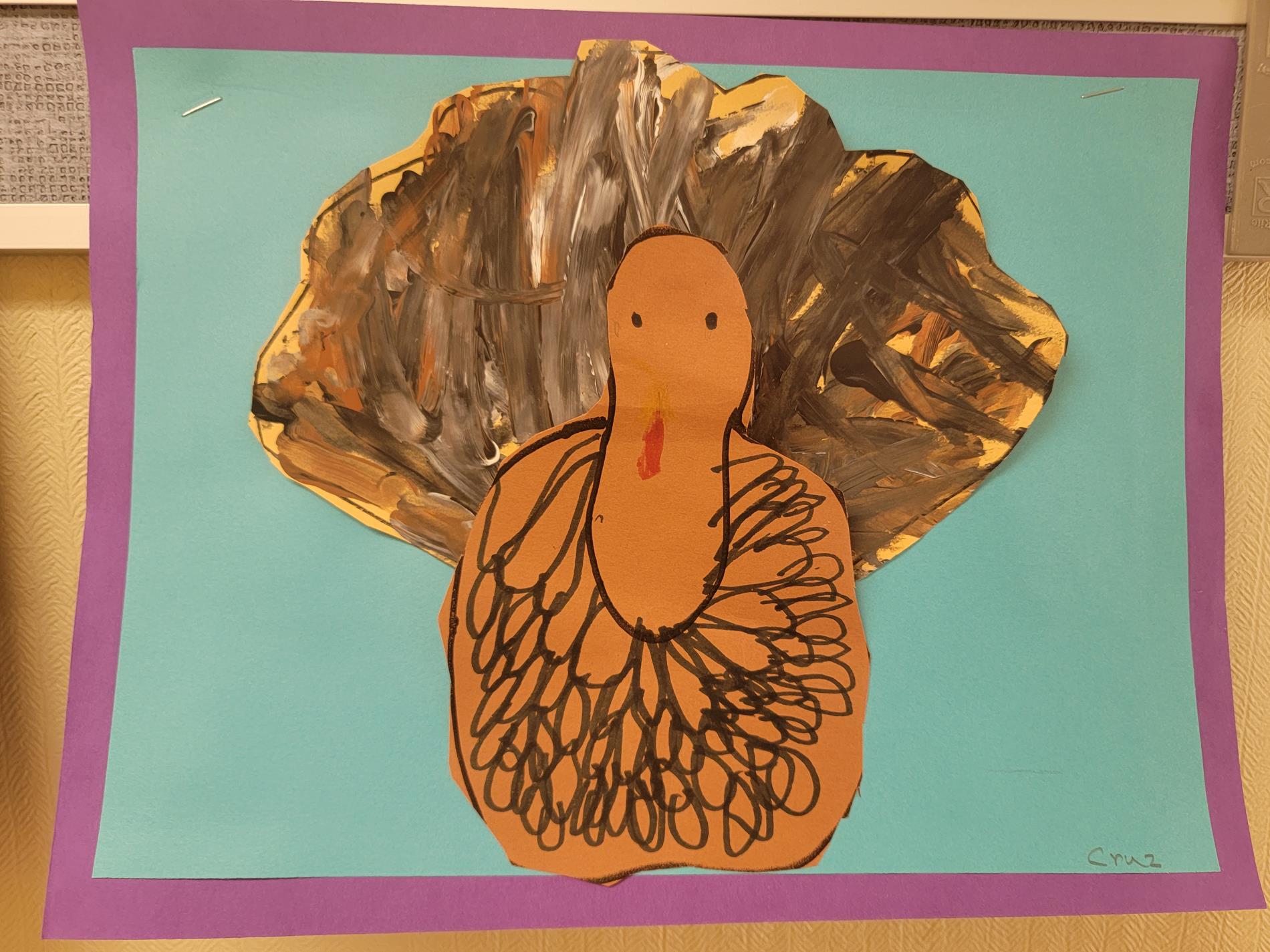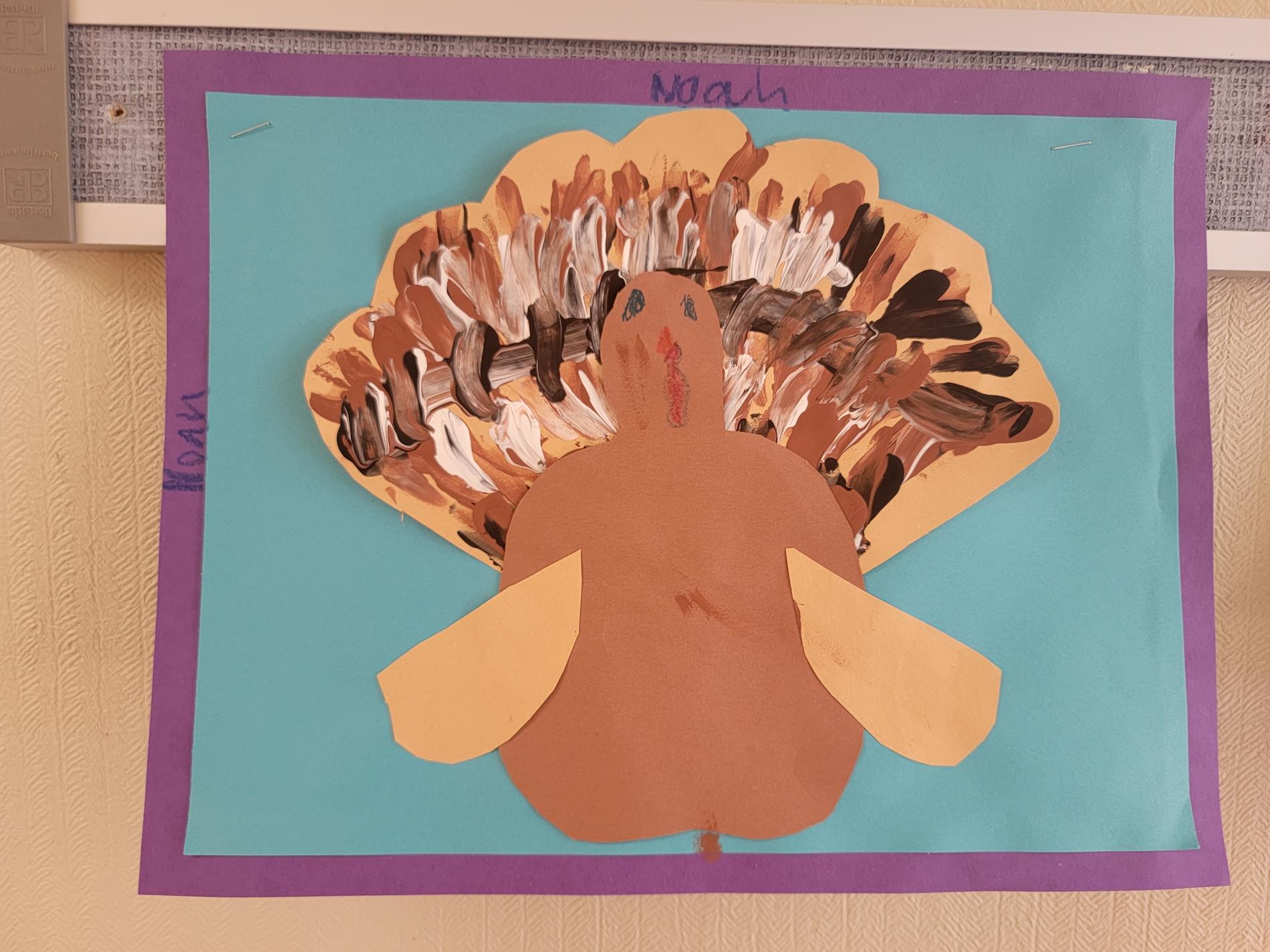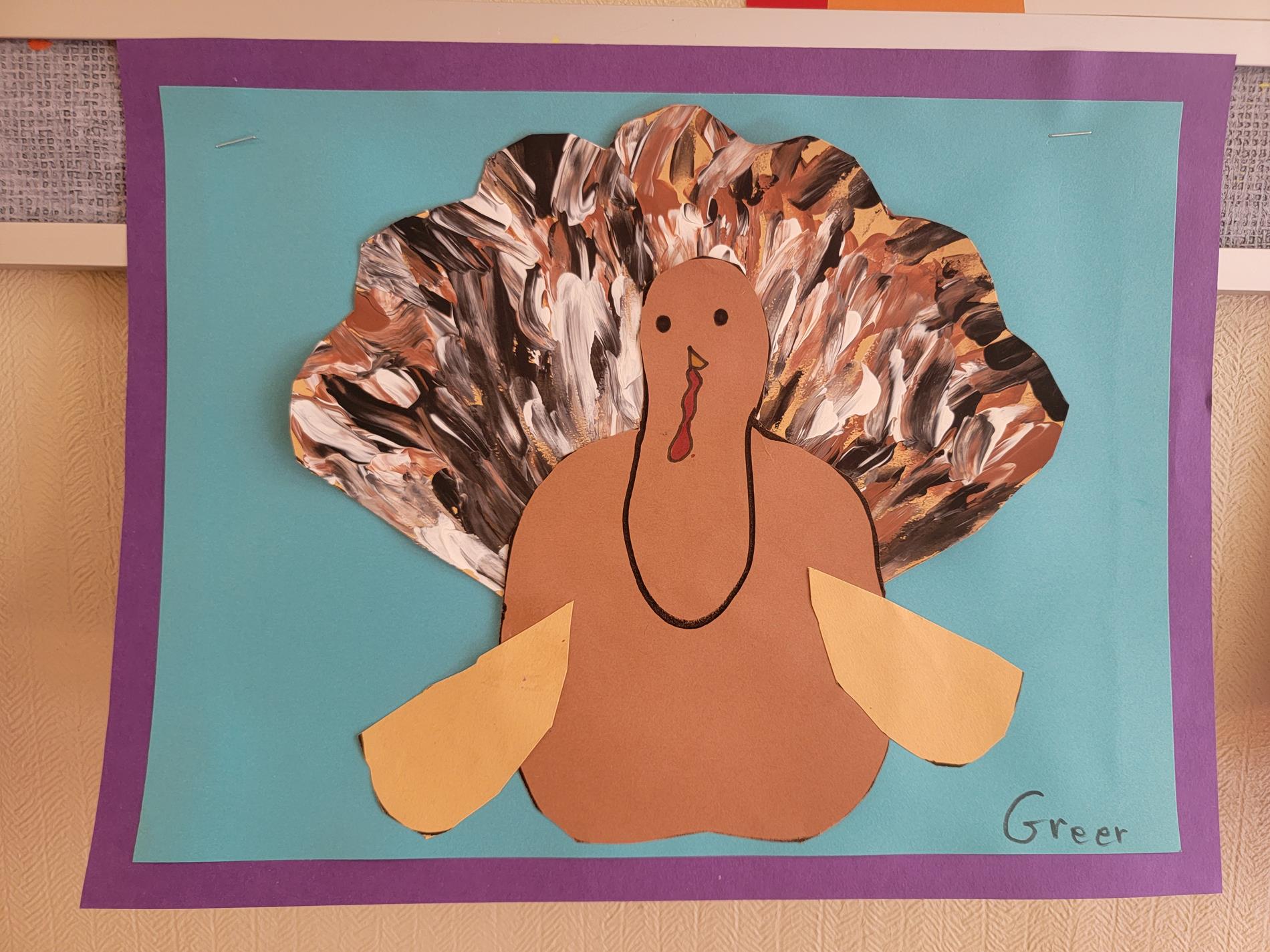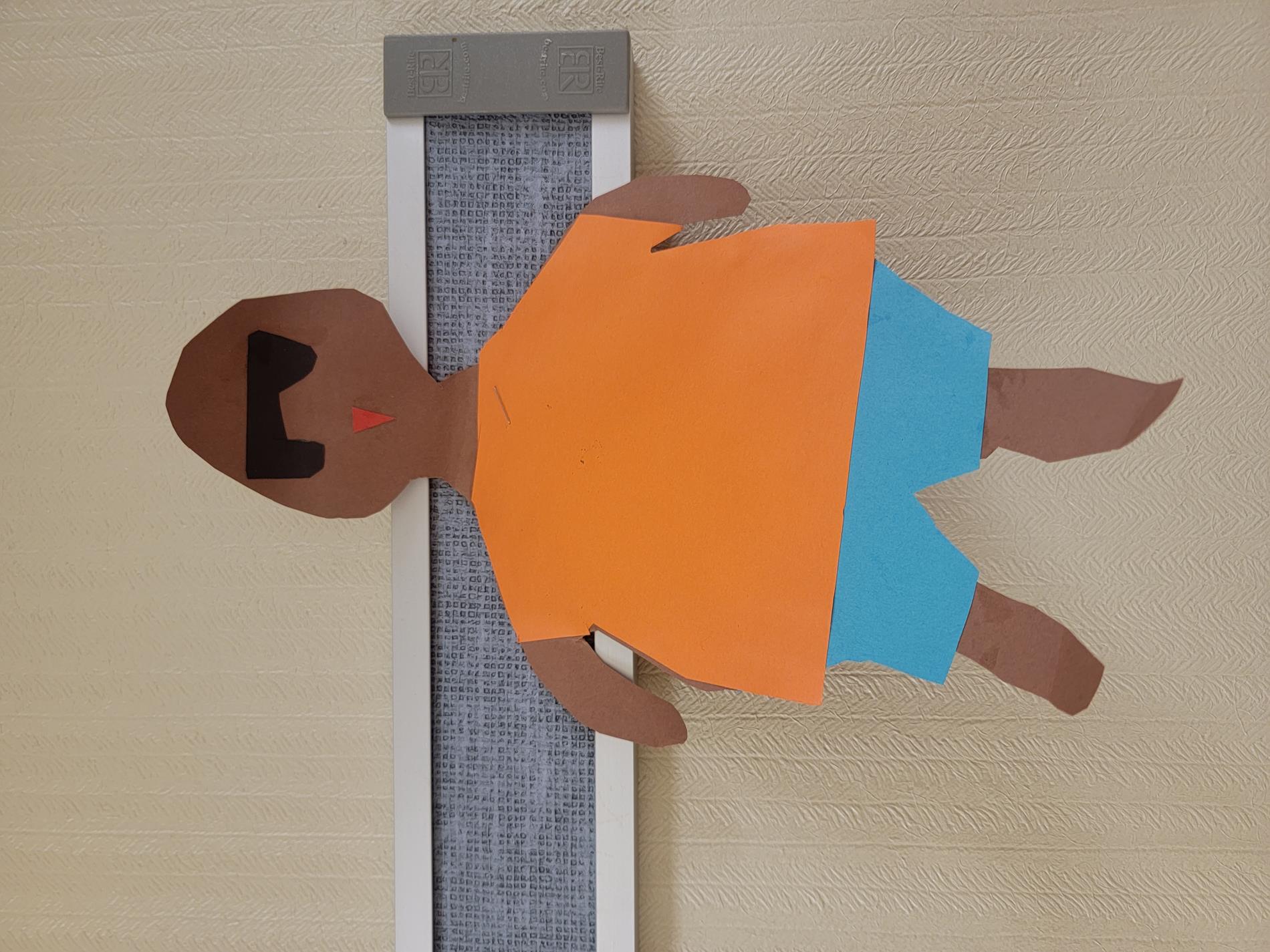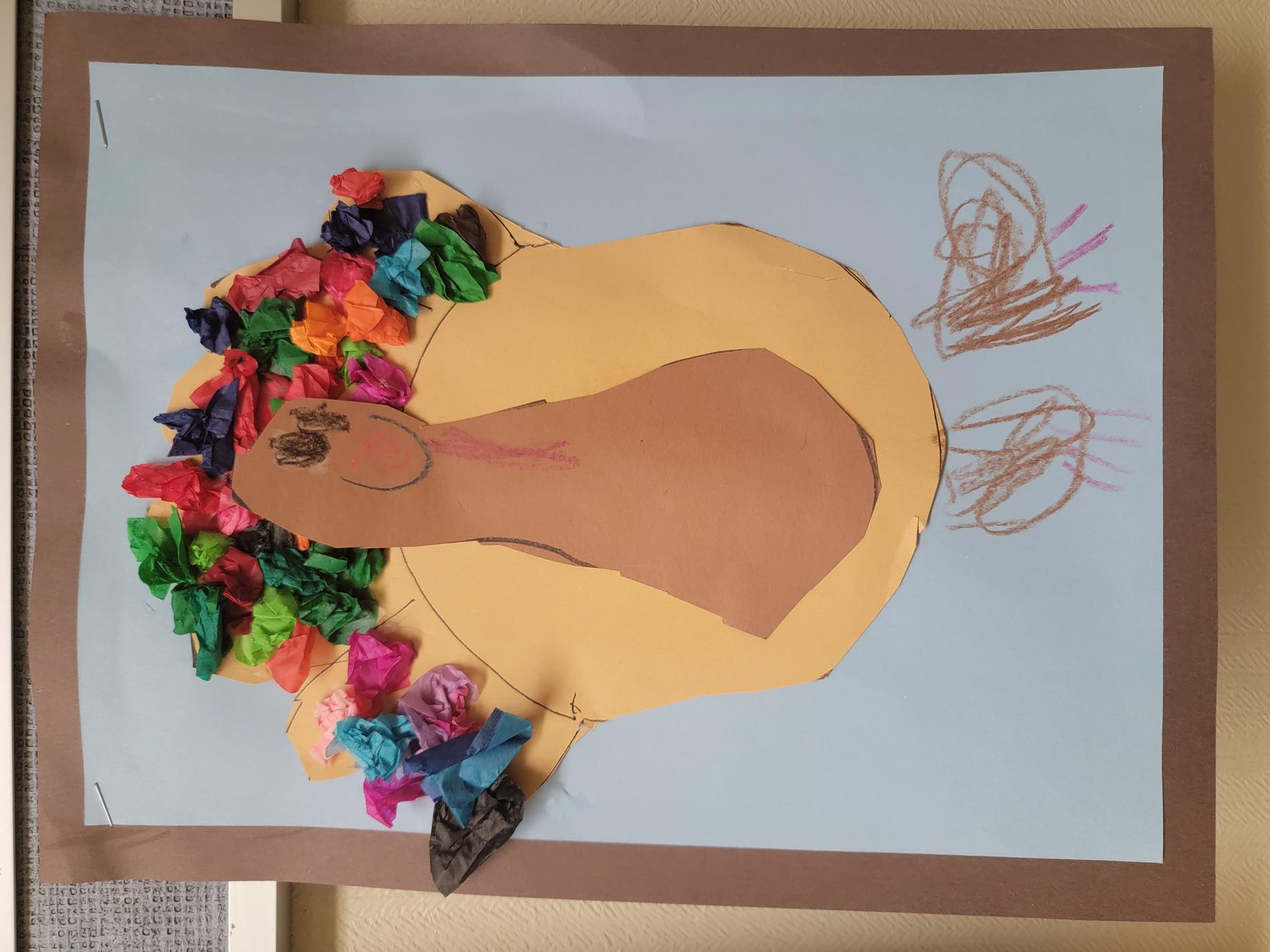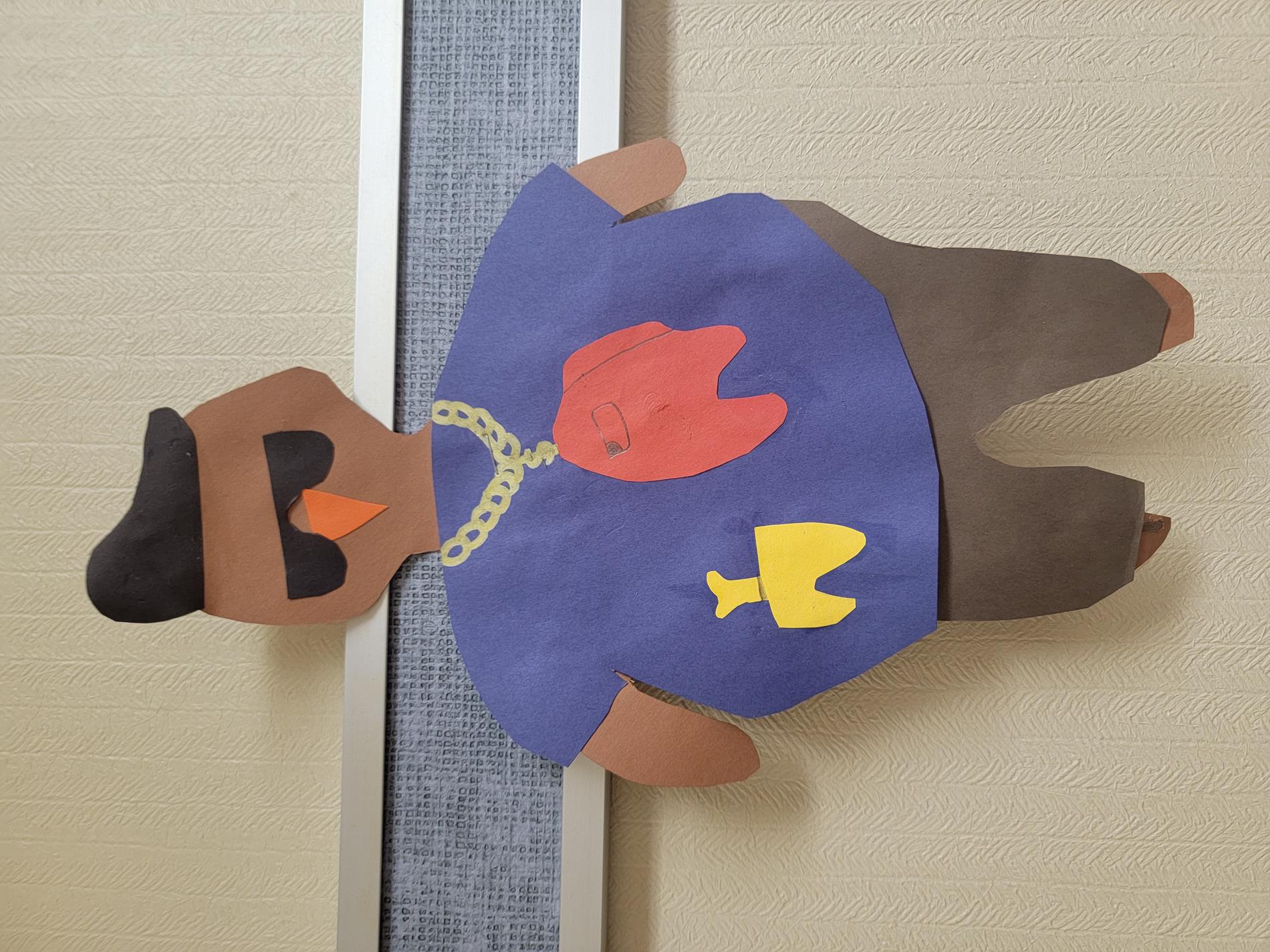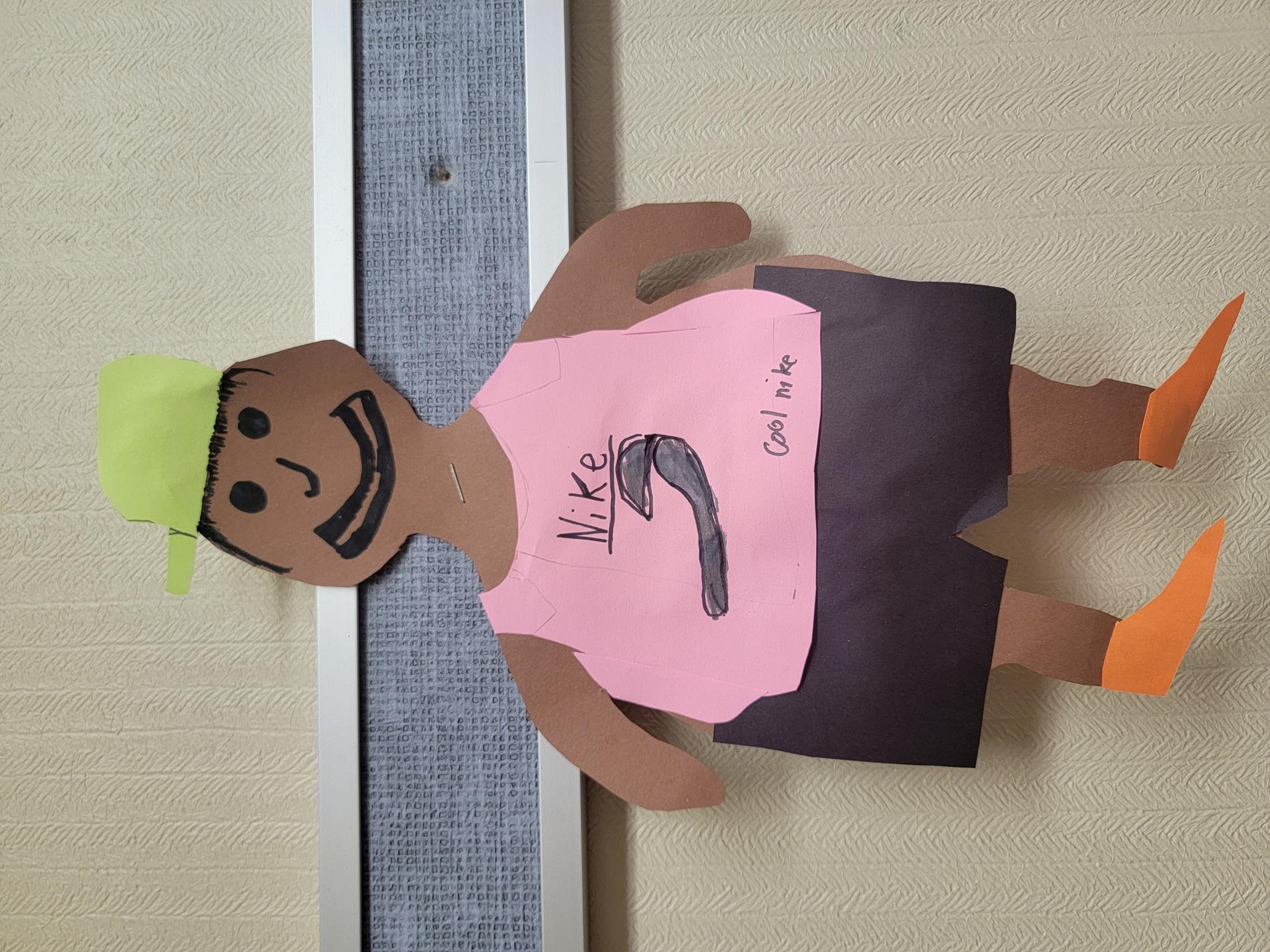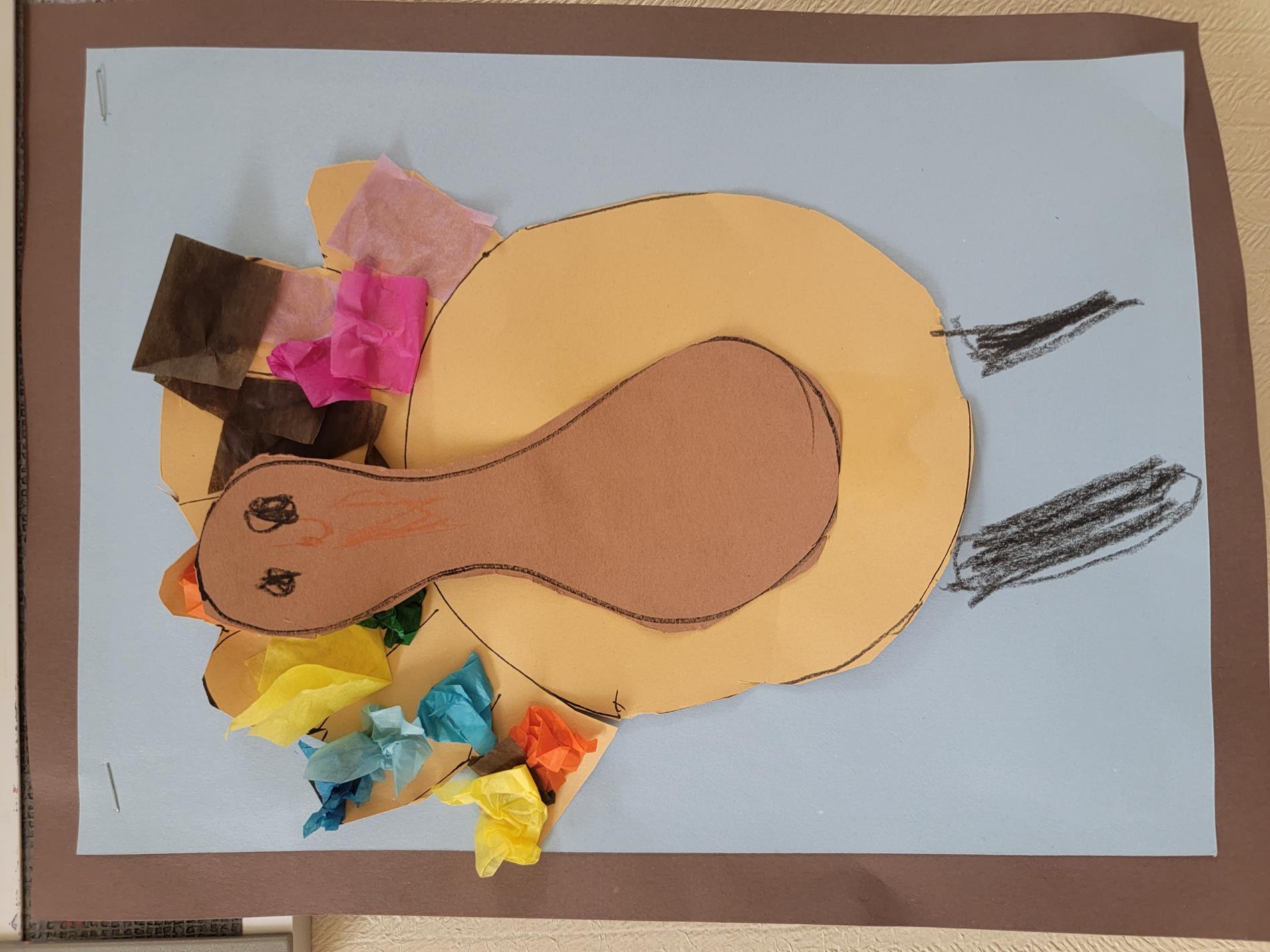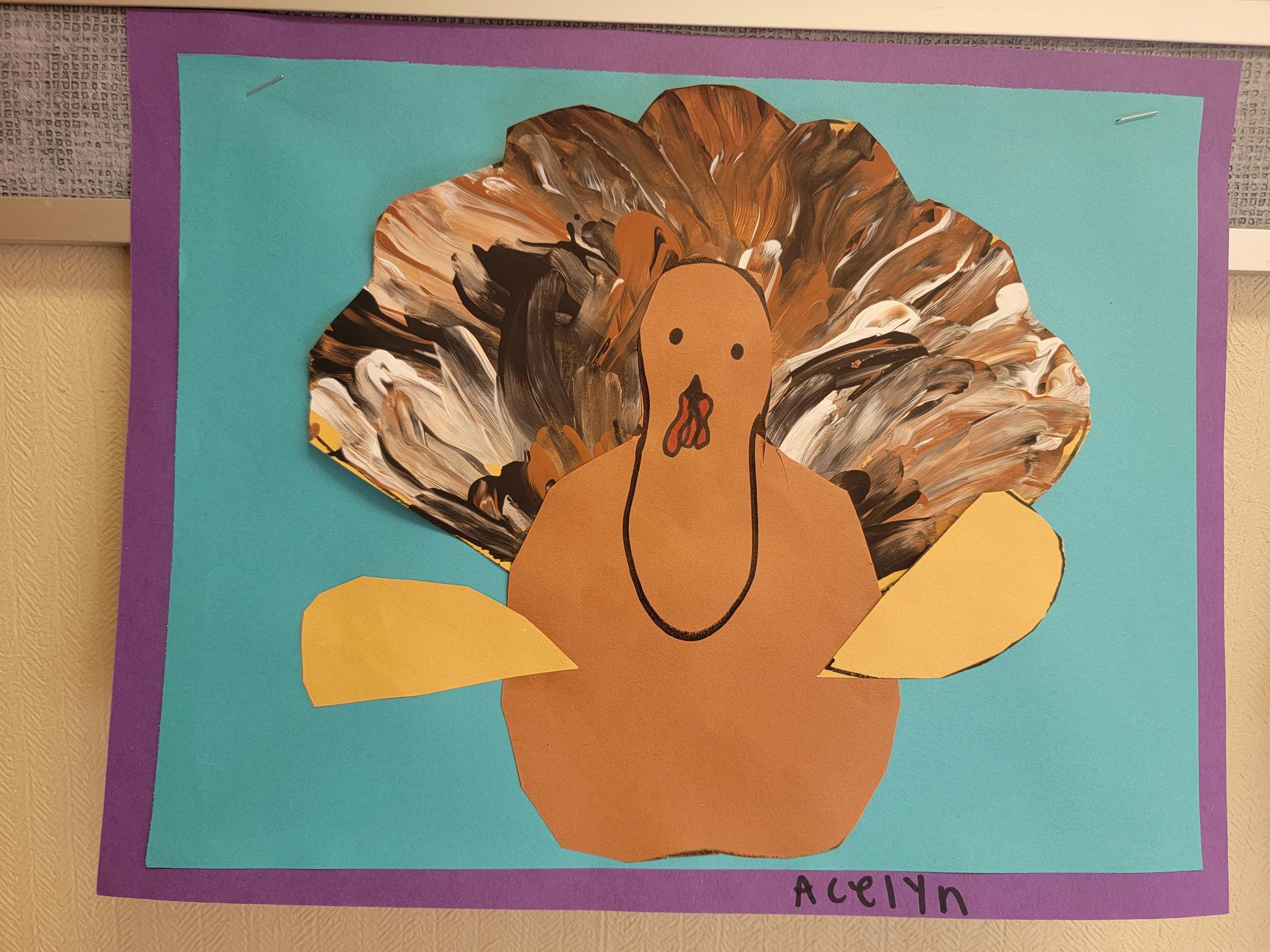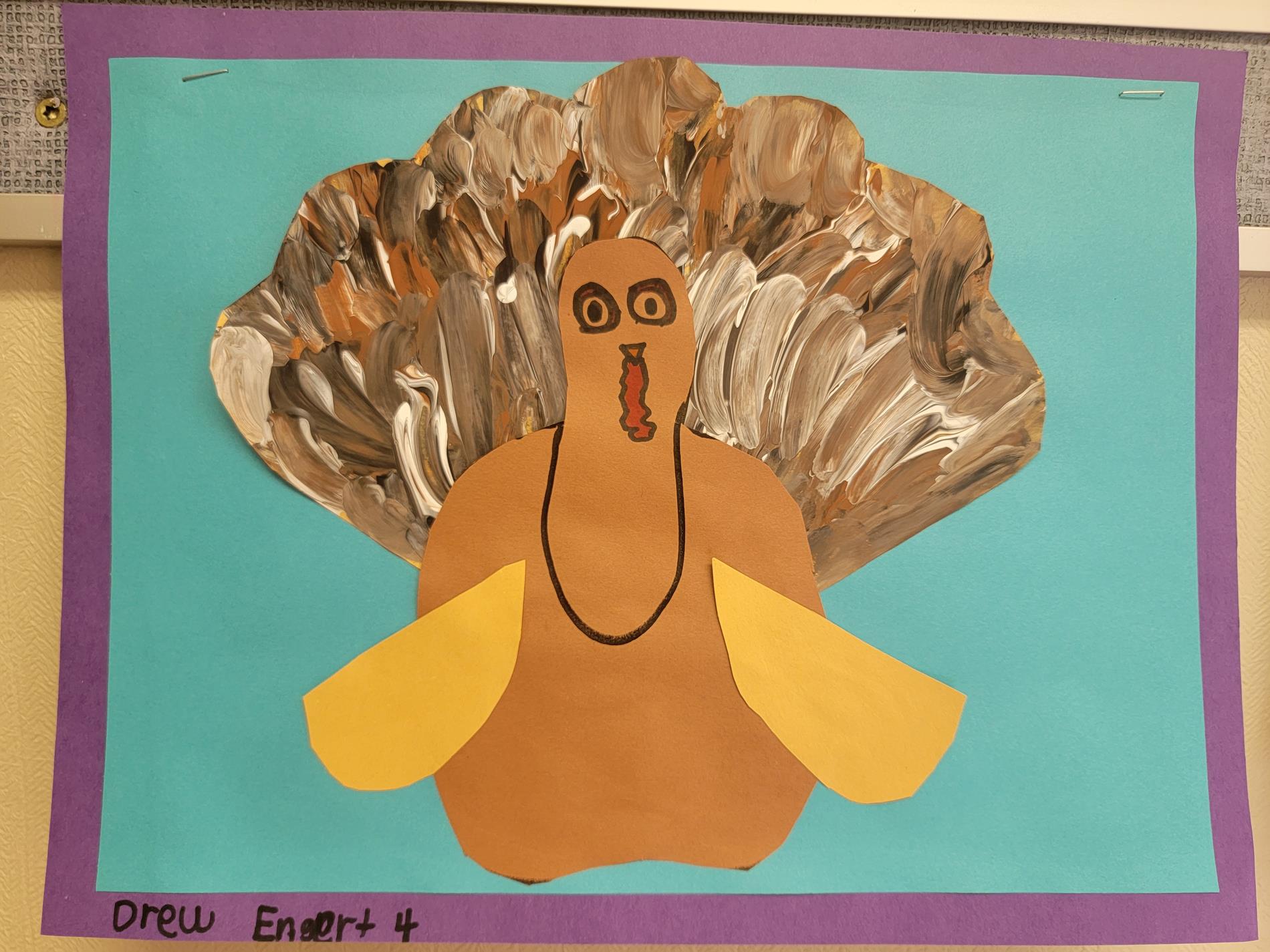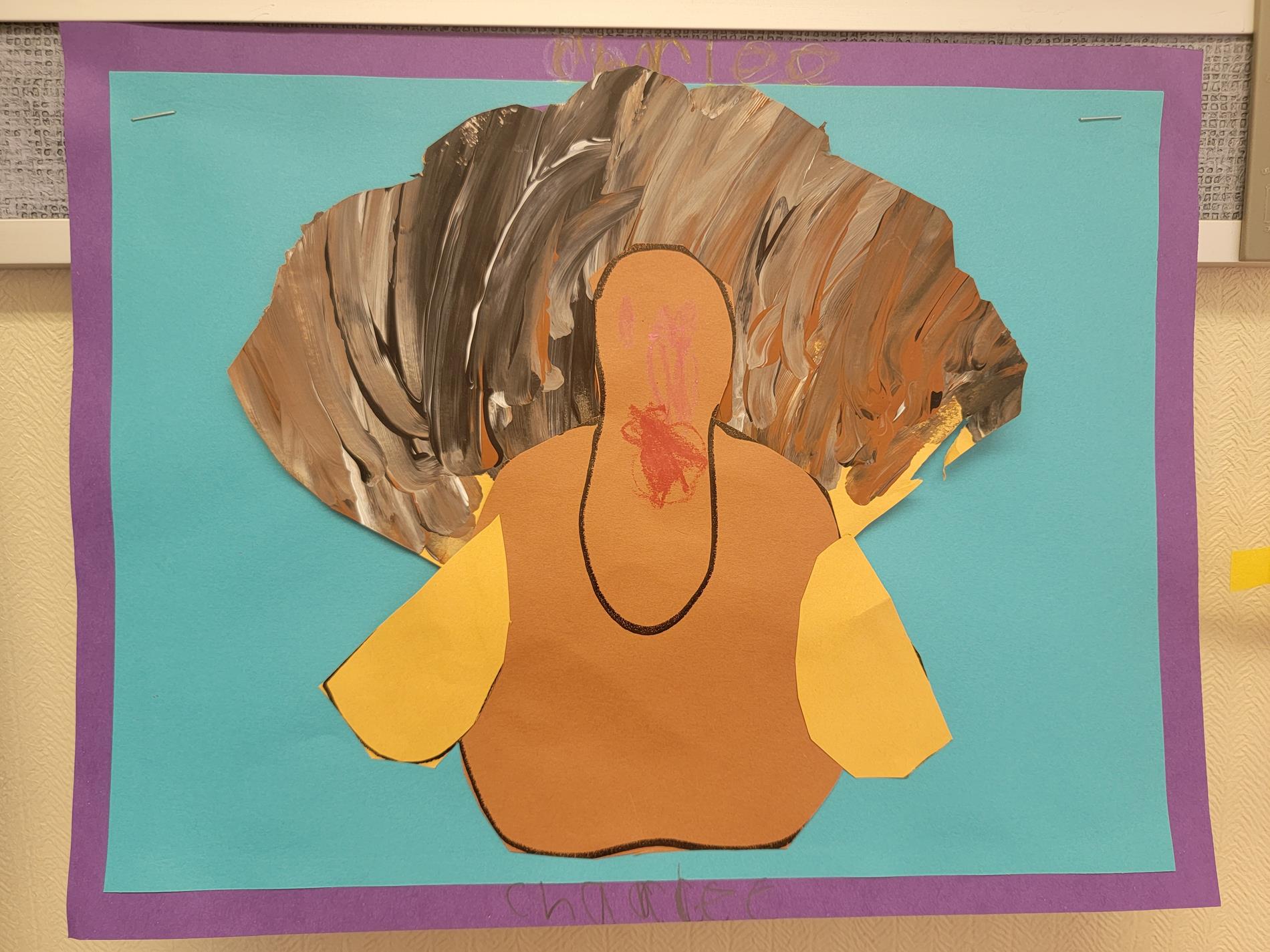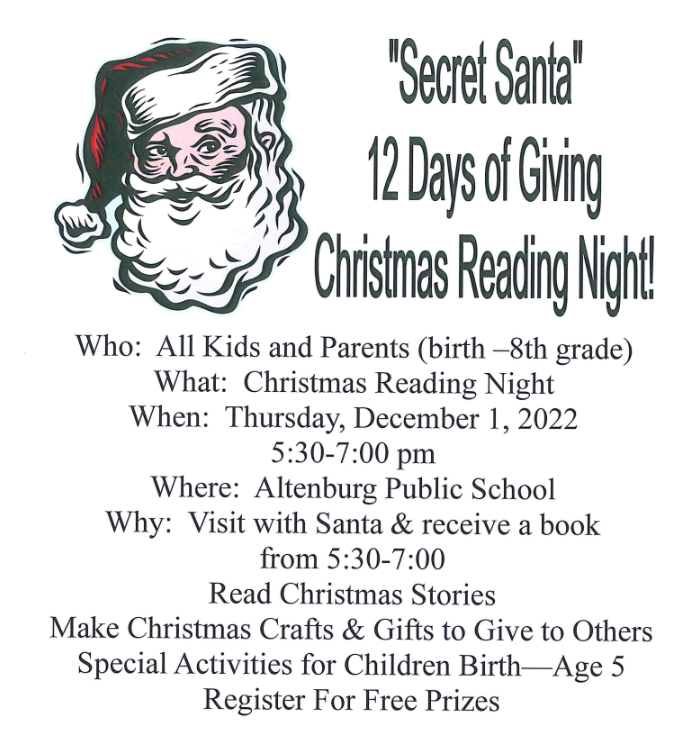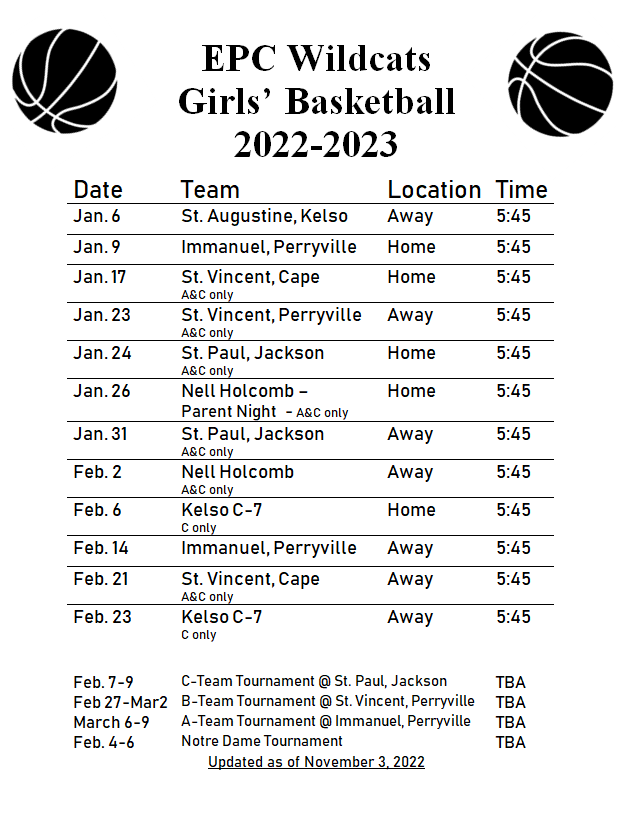 Students should wear black pants with a red, white, or green top. It is very important that students attend the performances since students will have special parts such as chimes and hand bells.
If your child is not attending, please contact the APS office right away.
Scroll Down to the Bottom of the APS Express for More Community Events!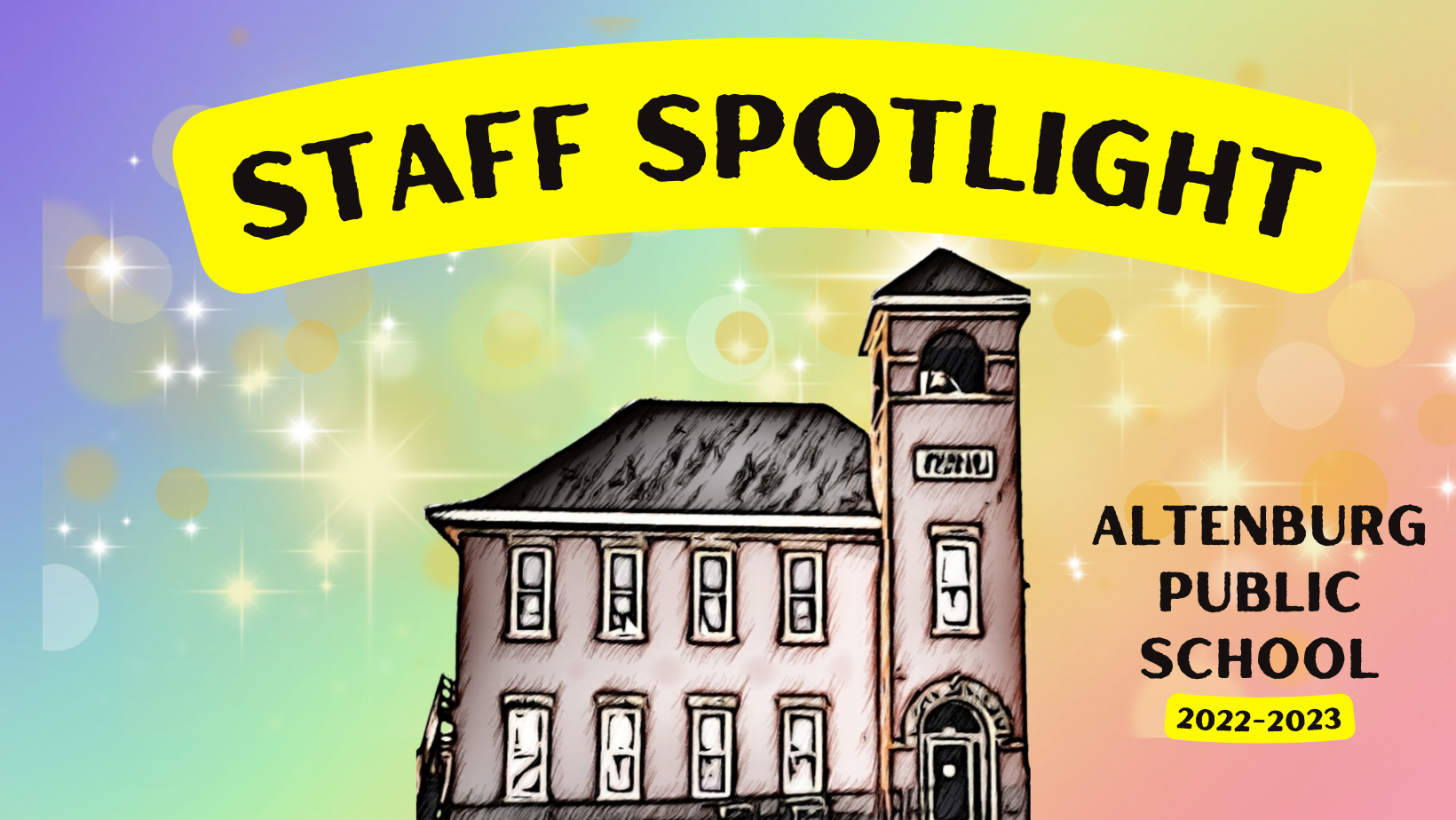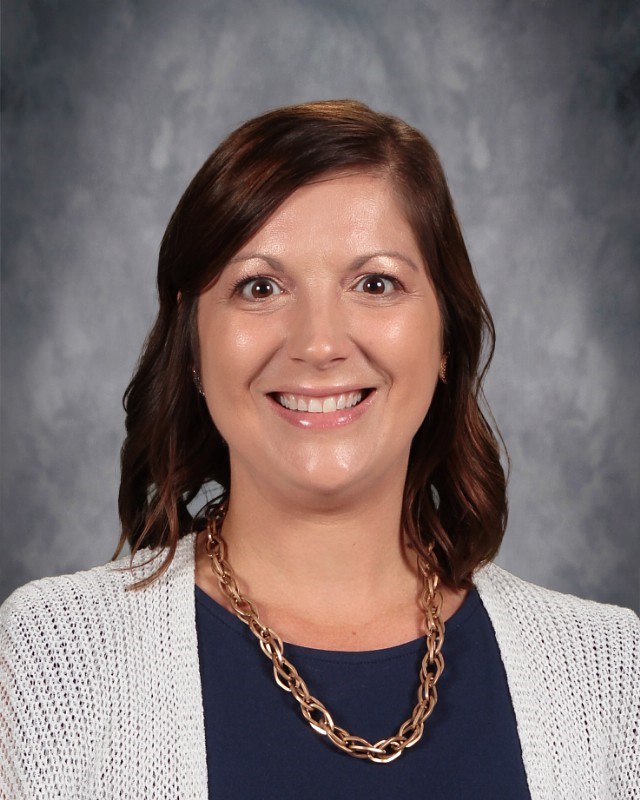 Happy Thanksgiving!!
I am Mrs. Ashley Steffens, and I am the school secretary/bookkeeper. This is my first year at APS, and I am so thankful to be here. I love seeing everyone's smiling faces and waves as they walk pass the office each day.

My husband, Tyler, and I have two beautiful daughters. Charlee is in the first grade here at APS and Allie is two. In my spare time, you can find me outside with my family, shopping, or enjoying a nice book on my hammock.
How is it possible that it is already Thanksgiving?
There is so much to be thankful for-health, family, and friends are on the top of my list. I am looking forward to spending time with my family and friends this week and eating yummy food!!

Mrs. Steffens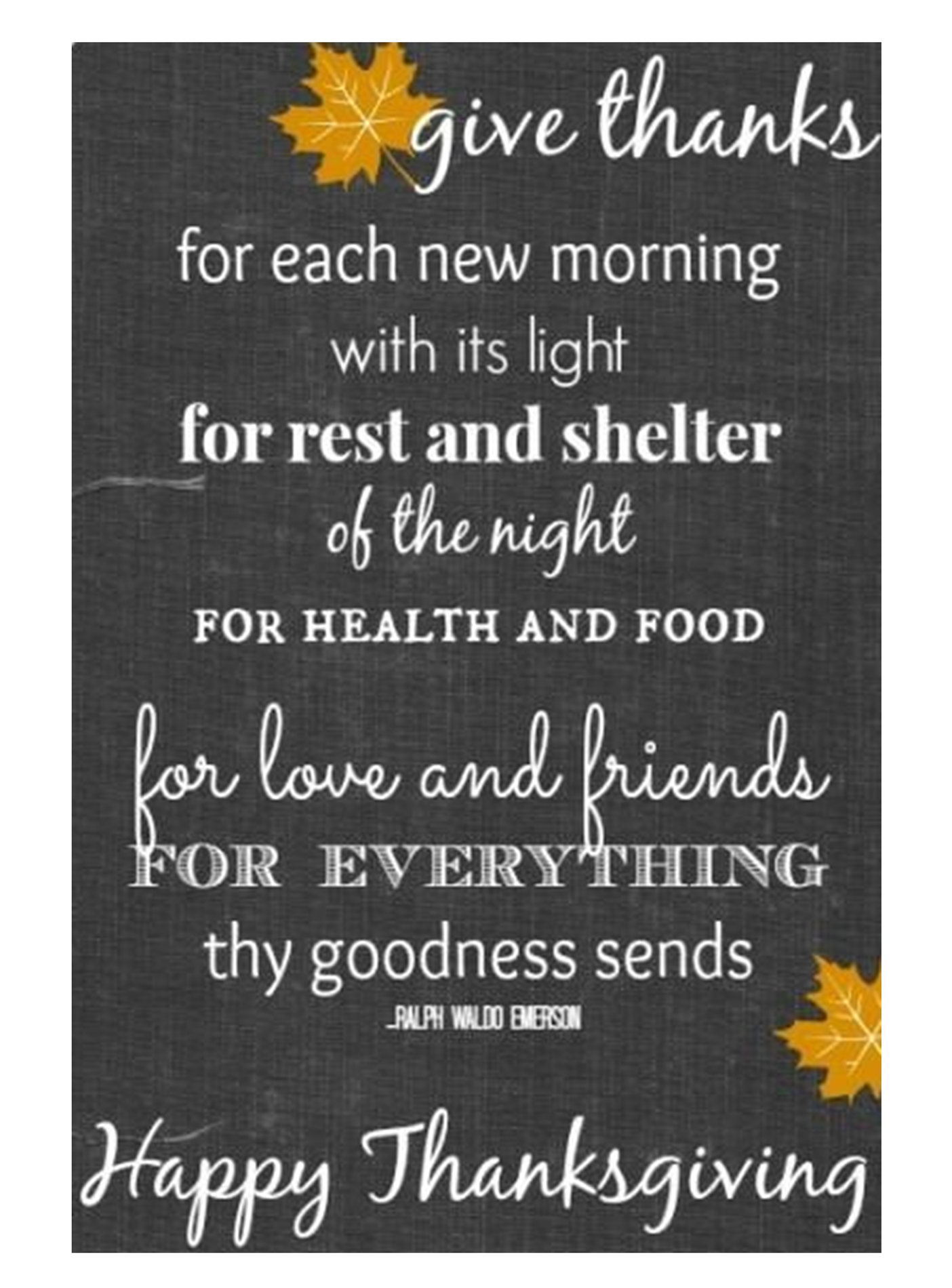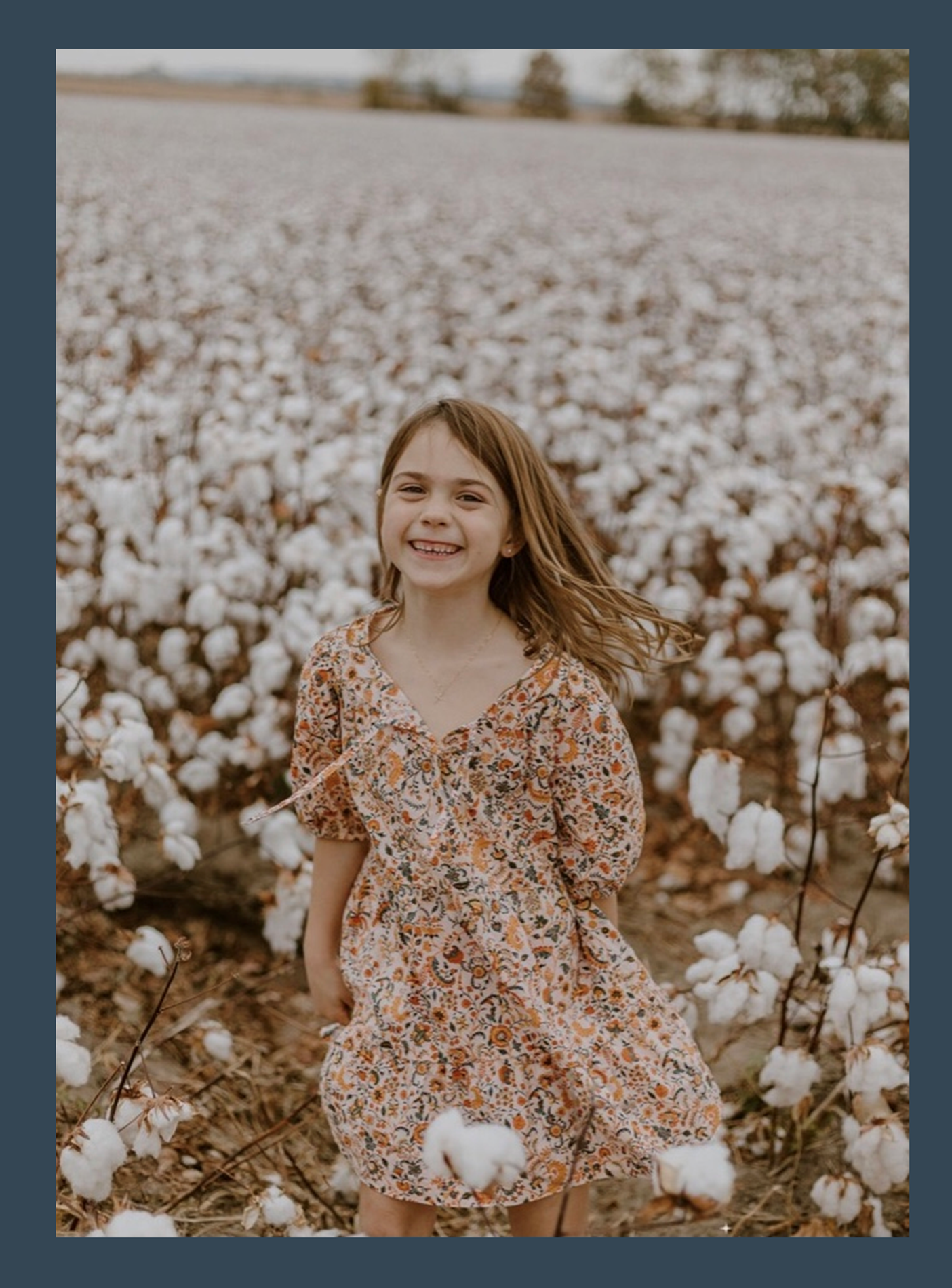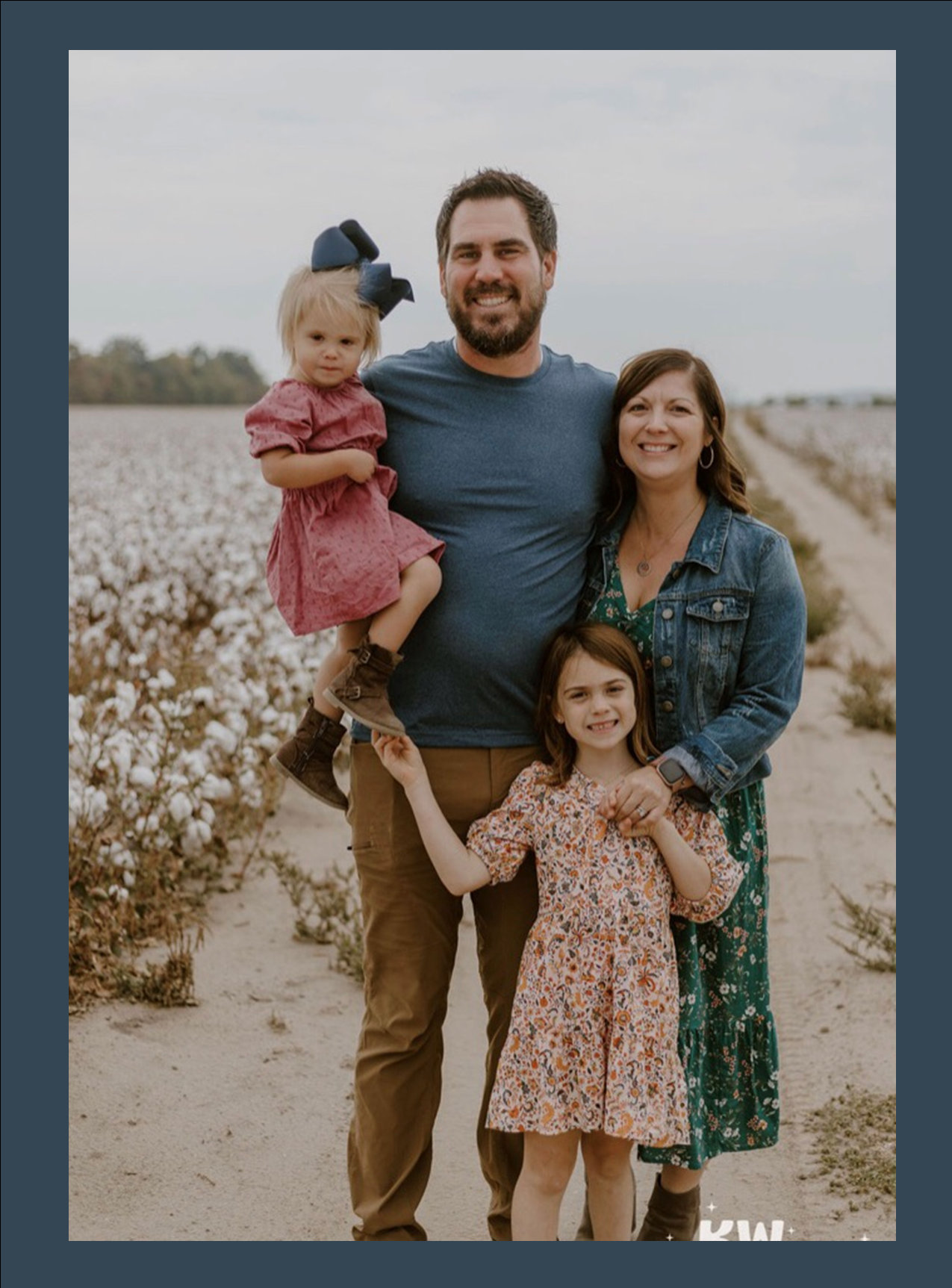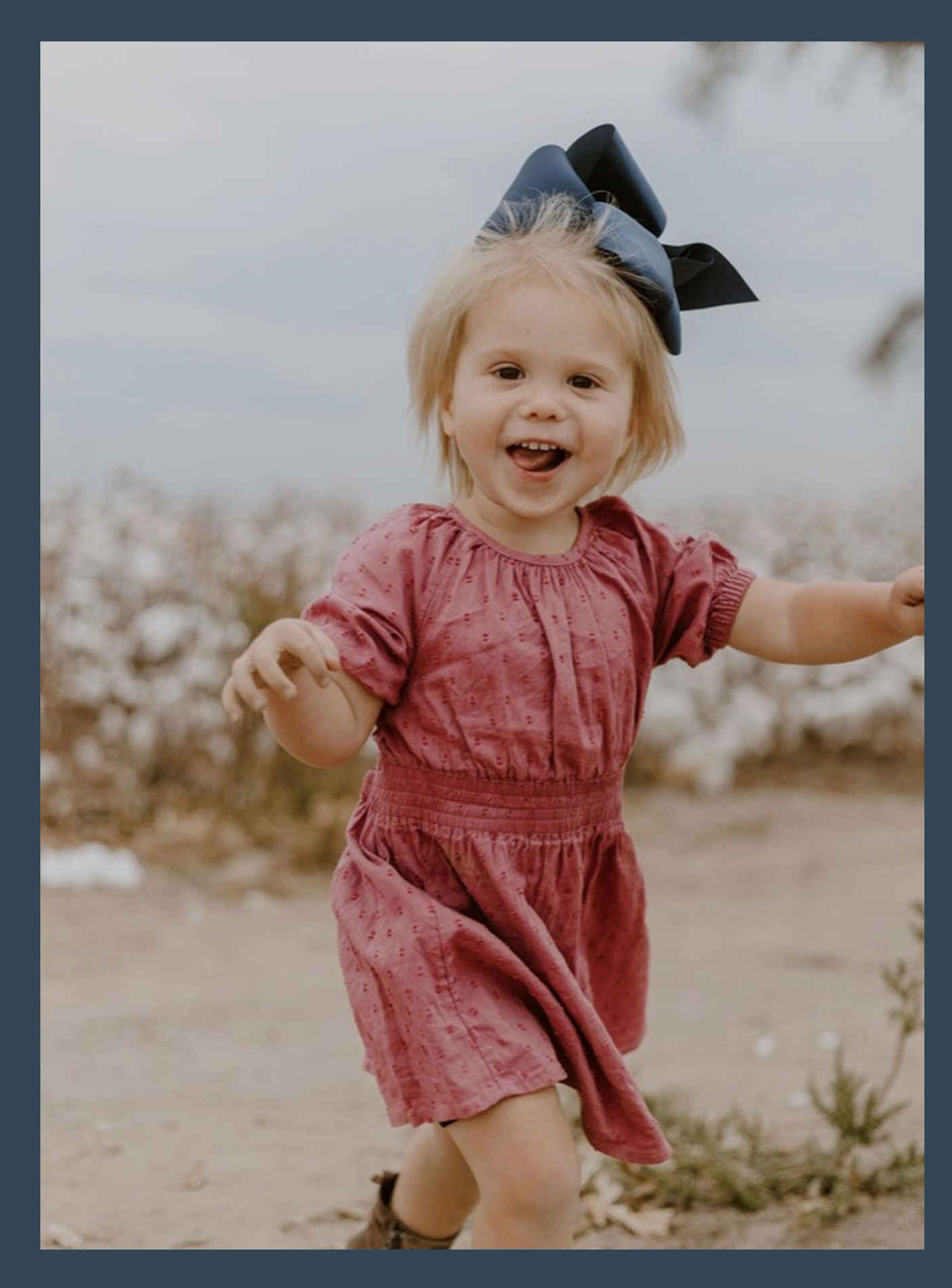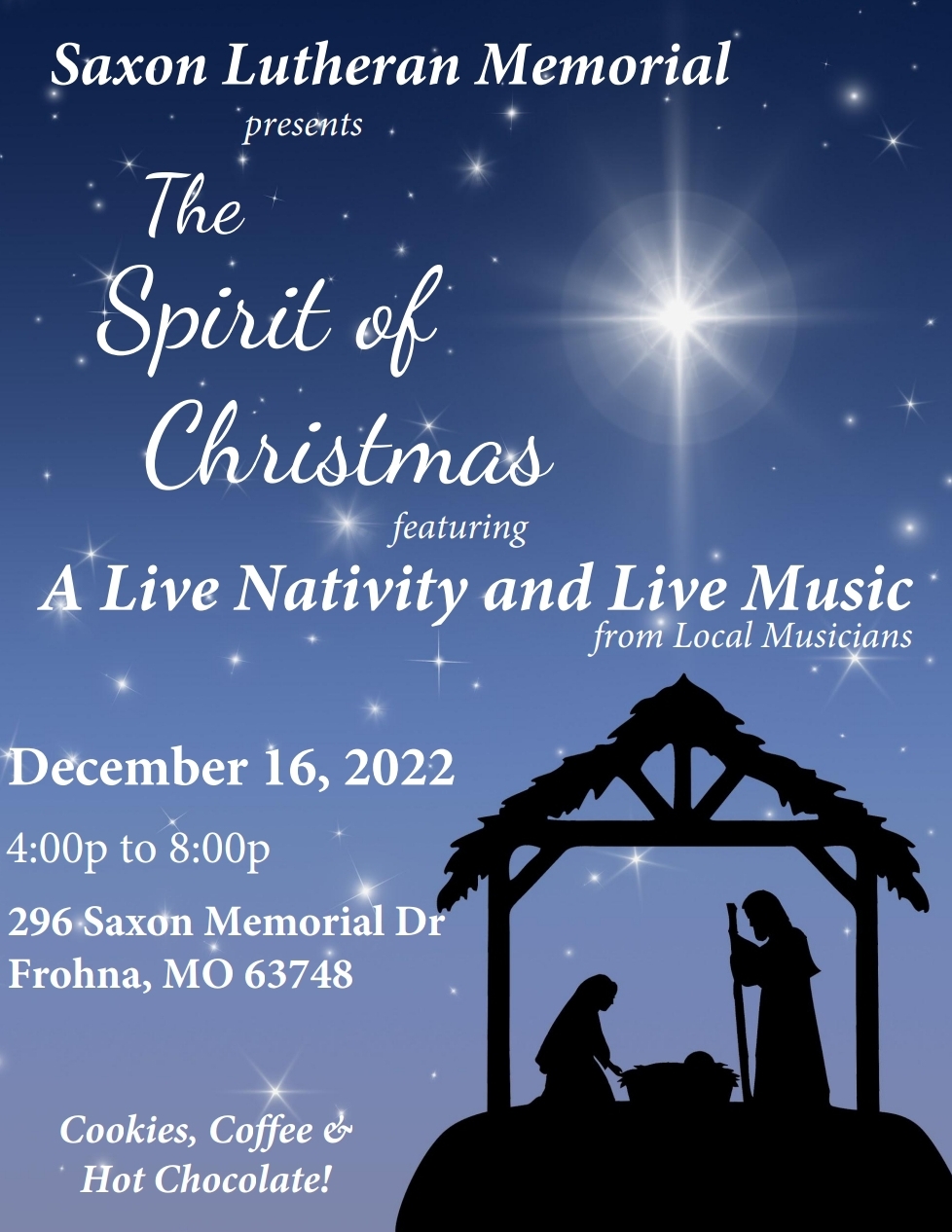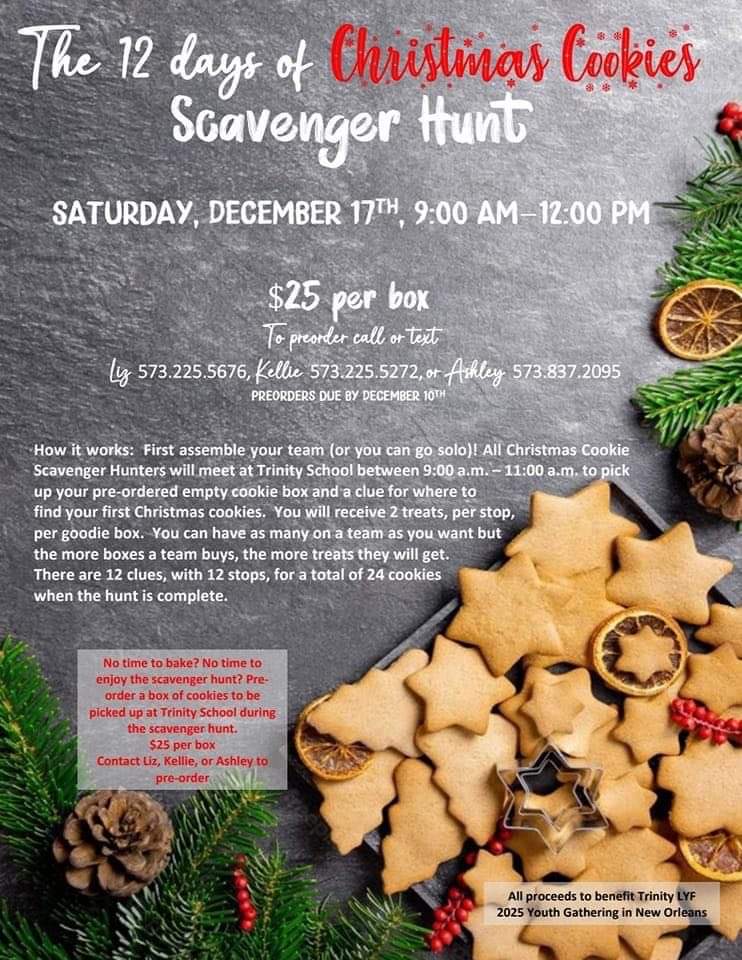 Come visit the Lutheran Heritage Center to see the APS Tree! And while you are there, check out the 50 other amazing trees!