APS Express 11/17/2022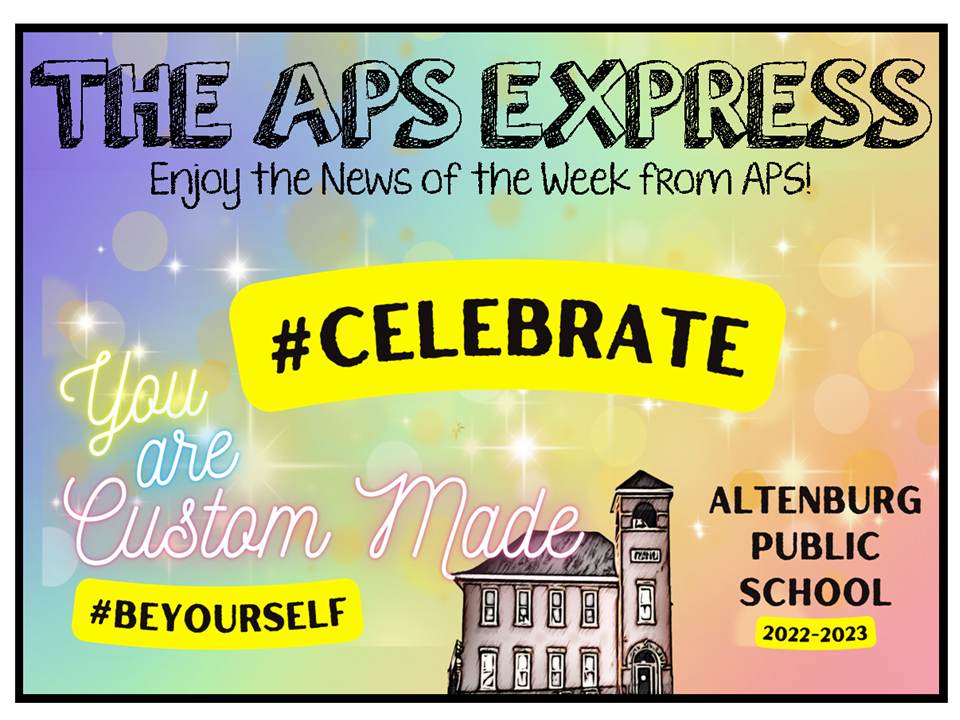 ---

See you at the Chili Dinner - TONIGHT from 3 - 7 pm
Students from both Altenburg Public School and United in Christ Lutheran School joined together last Friday to honor the Veterans in our community. It was our privilege to say "thank you" to all of America's veterans, for your quiet courage and exemplary service--to let you know we are grateful and acknowledge your many sacrifices and accomplishments.
At the Veterans Day Service, we recognized the veterans in our lives by thanking all those among us who, despite the risk and sacrifice, raised their hand to serve and defend this beautiful country—our veterans, active-duty service members, guardsmen and reservists. We know that their service has helped keep our country and its citizens safe and free. We also acknowledged those families of service members and veterans who help shoulder the weight of war and the burdens of sacrifice. To the mothers, fathers, spouses and children of our military men and women—thank you. Your love, support and resilience are the backbone of this nation, and that must never be forgotten. Through music, public speaking, and prayer, our students were able to honor our heroes.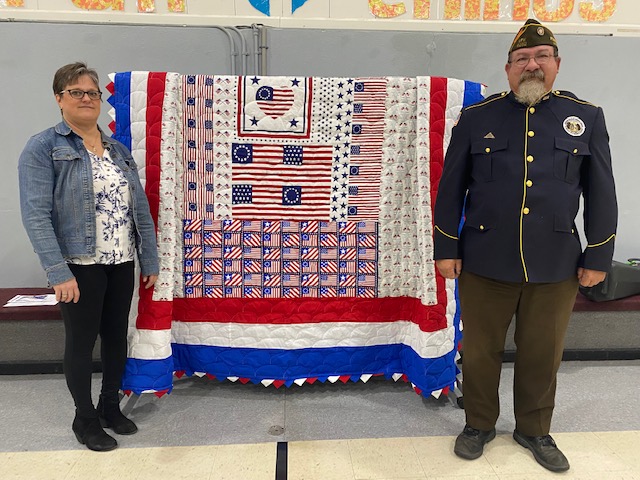 Picture Above: Mrs. Haertling and Tim Boettcher
This quilt was donated by Chuck and Joan Mudge and was given away during the Veterans Day Service. Tim Boettcher's name was drawn and won the quilt.
Thank you to all our veterans who served in war and in peace. God Bless America.
Balancing your Online and your Offline Life
For kids, digital life is real life. It's where they build friendships, take a stand on issues, and do so much more. In school, we encourage kids to reflect on their media habits and build digital citizenship skills. Check out what students at APS think about finding that balance between life on a screen and life beyond one.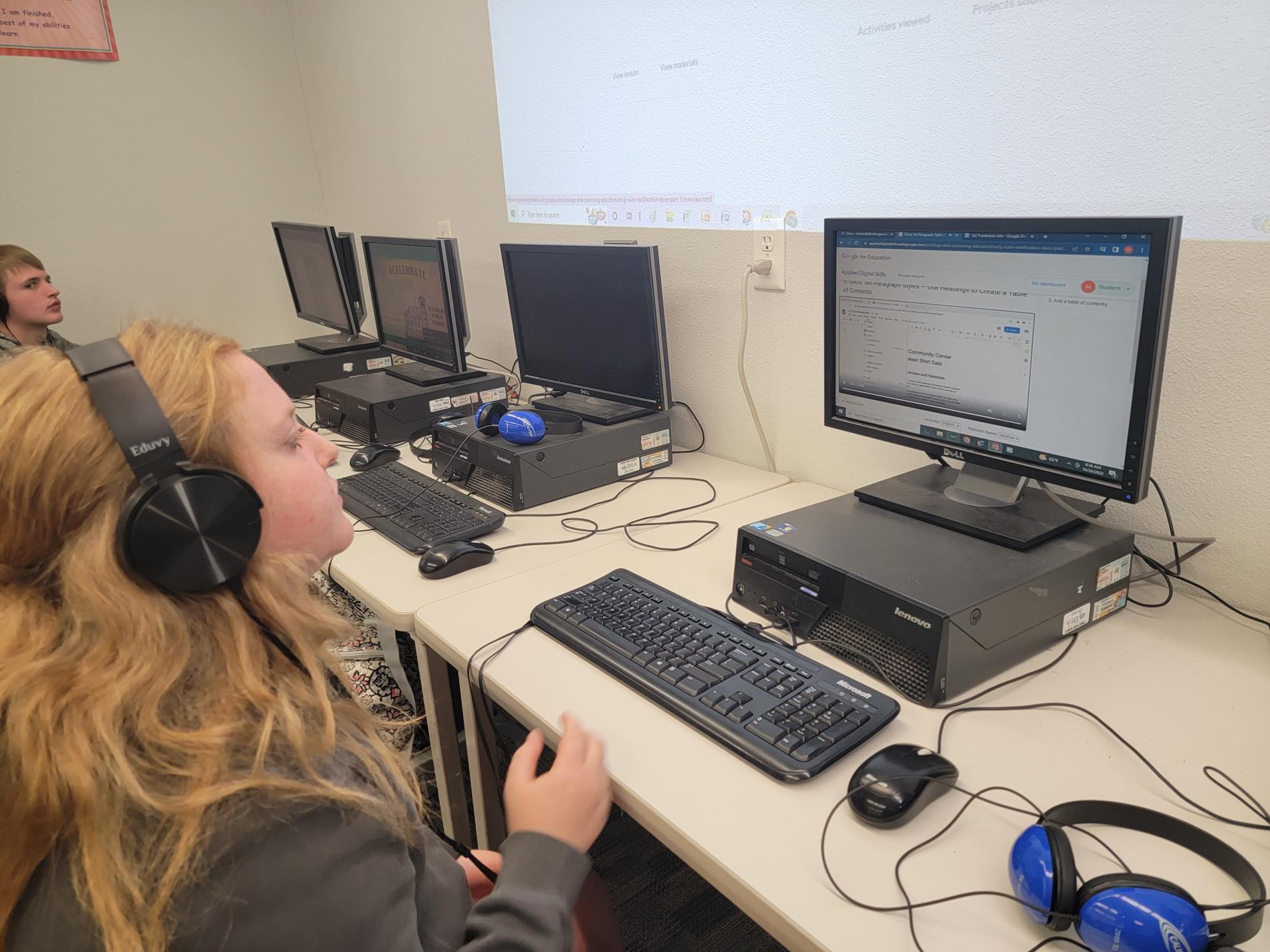 Below you will find some conversation starters for you to use at home!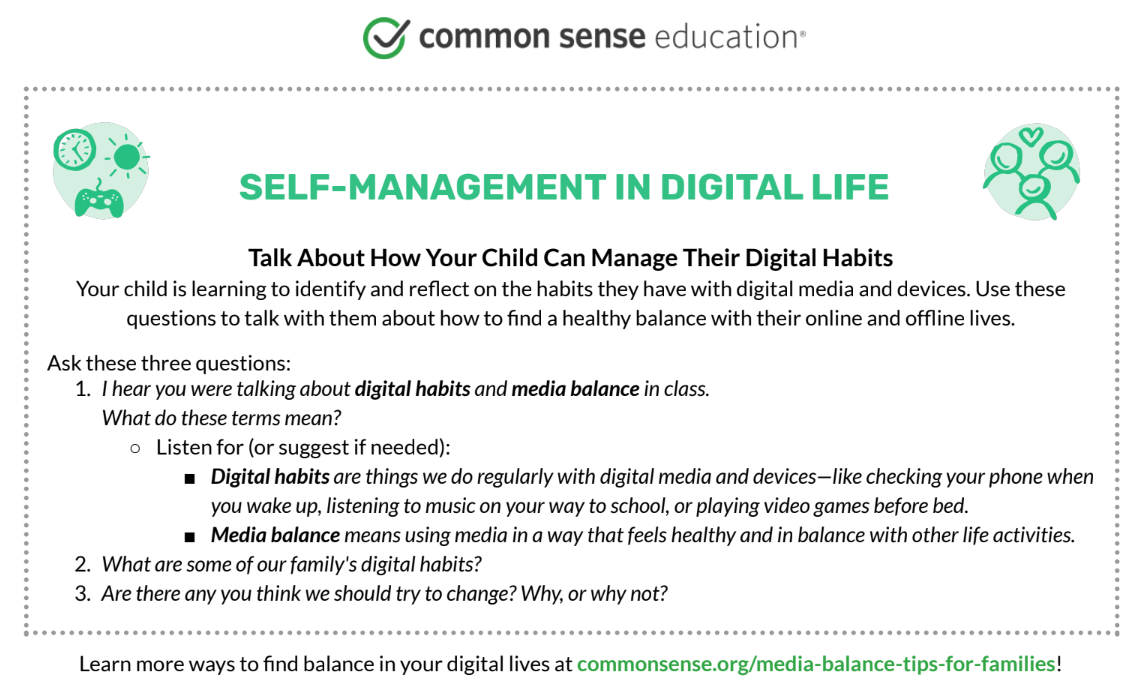 Everyone should be aware of how to balance their online and offline lives. There are many ways that technology can be beneficial. You can stay in contact with long distance friends or family members. Lots of people use social media as a big way to stay in touch with their friends and stay up to date with the latest trends. It is easy to pick a device and entertain yourself with many different apps or games. Many people use technology for learning new skills, taking pictures, checking the weather, and my favorite, listening to music. It is important to remember that there are many benefits of being offline as well. You can go on walks and take in the beautiful world around you. It is important for kids to participate in sports and get to witness the world off of a screen. You can spend time with your family and friends. One of my favorite things to do offline is go outside and enjoy the fresh air with my animals. So how should we balance our online life with our offline life? If your body ever starts to hurt, you should probably get some rest and heal up instead of staying up late on a device. Once you are tired, don't stay up talking to your friends just because you want to, get offline and do what you need to do. Those are some ways that you can be aware and balance your life online and offline.
-Jadyn, 7th Grade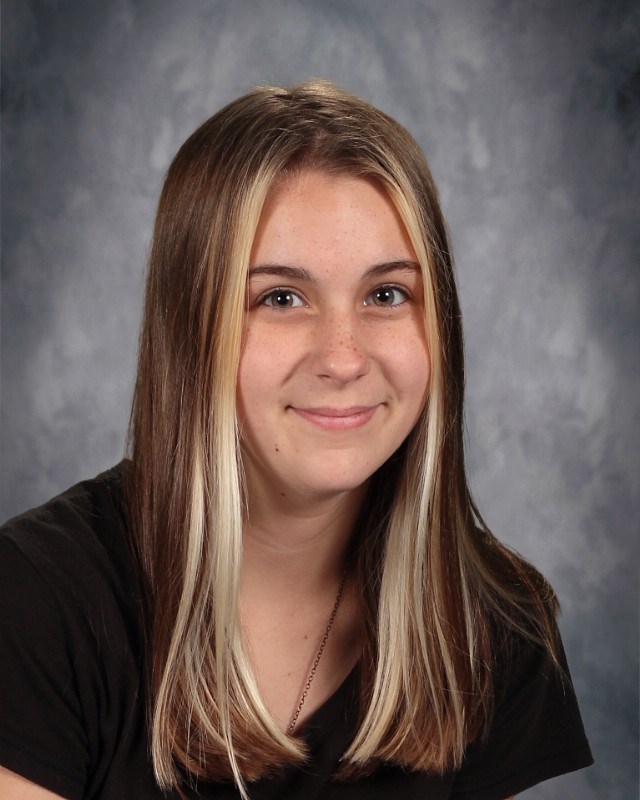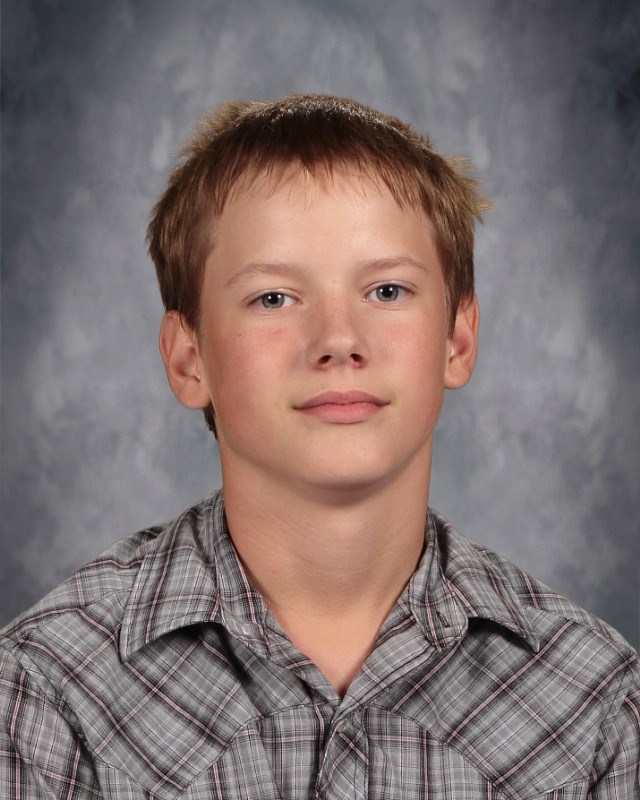 Balancing using digital media and doing offline things is very critical. There are benefits to being connected 24/7. You will be able to talk to friends. You will be able to shop easier. You will also be able to call someone if you get hurt. There are also benefits to doing stuff offline. You can go mudding. You can clean your guns. You can play football. How do you balance your online and offline life? I think you should spend half your day online and half your day offline. You can turn your phone all the way off so you are not tempted to turn it on. You can run your phone out of battery so you cant turn it on. Those are some reasons why you should balance your online and offline time.
-Ryan, 7th Grade
It is important to have a healthy balance between online and offline life or else your brain will rot. Some benefits from being online are staying up to date on news, to check the weather, and record some football. We watched the Illinois football game as a family. We also watched the weather channel to check for rain or snow. Some benefits of being offline is to get a good ol' whiff of that fresh air, and to go hunting. DJ and I sometimes play a little 1 on 1 Blacktop basketball outside. I also go shopping with my mom. You should always stop being on technology when you have a headache, you should take some ibuprofen. I get off the ps4 in about 2 or 3 hours, because Eli always kicks me off. I like to wrestle DJ a lot during my free time. It is important to maintain a healthy habit between being online and offline.
-Vanquez, 7th Grade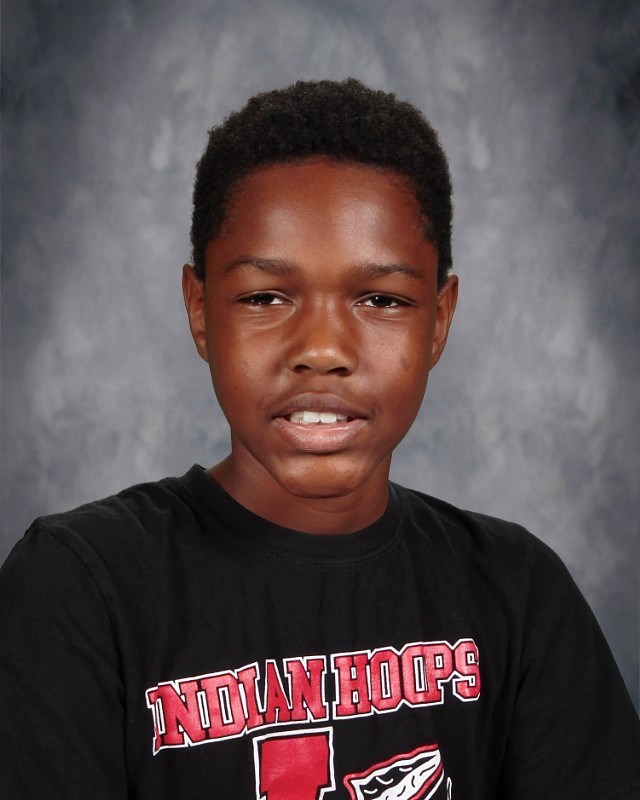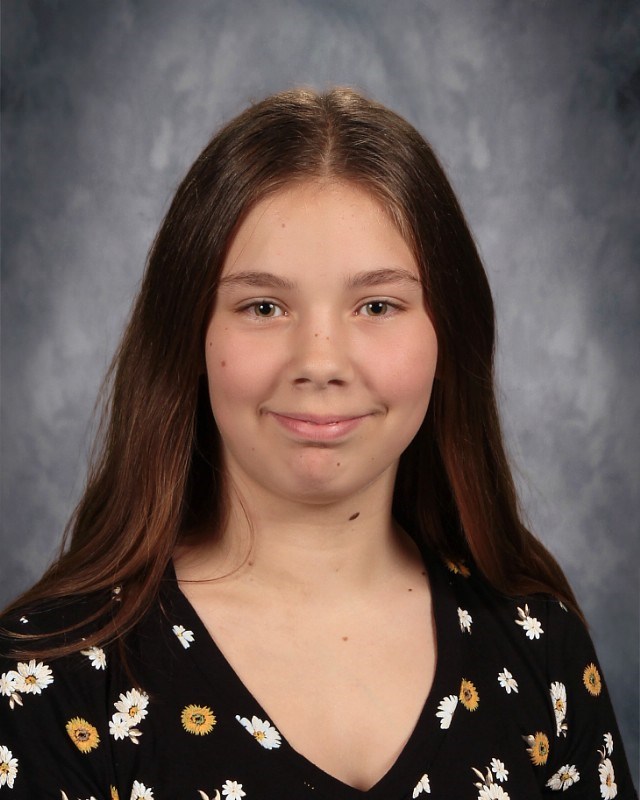 Technology is not good or bad but you should balance using digital media and doing offline things. There are lots of benefits to being connected to technology 24/7. One benefit of technology is using it to make plans with your friends and family. You can text them to figure it out. Then you would use Google Maps to get directions to where you are meeting them. Then you could use the weather app to see what the weather will be and if you need new clothes. Then you could go shopping(online) to find something to wear to the gathering. There are many benefits to spending time offline. One reason is that you can spend more time outside enjoying the sun and the fresh air. Another benefit is that you can spend time with your family and friends in real life, playing games or watching movies. You can go hunting and fishing with your dad, mom, and siblings. You should balance your online life with your offline life. If you are tired you should sleep because you don't want to be tired the next day. You should pay attention to how your body feels. If you have a headache you should get off your phone. You should realize that once you pick up a device it will be hard to put it down. Those are the reasons why you should balance using digital media and offline things.
-Shanon, 8th Grade
It's important to balance using media and doing things offline. There are some benefits of being connected 24/7.You can contact people if there is an emergency. You can also chat with people that live far away.You can check the weather for sporting events. Being offline has some benefits too. You can play sports, exercise, walk and ride atvs. Hunting is another thing you can do to stay offline. You can read books and newspapers to learn or to have fun. Balancing is important to do when using digital media for a while. You should stop when you have a headache and take a break. Another good thing to do is sleep if you're tired. It's important to be on your phone only when necessary. It's important to balance technology and doing things offline.
-Cole, 8th Grade
How do you balance your online life with your offline life?
I think that a good way to balance my online and offline activities is to make a schedule. Setting a schedule is a great way to stay organized, be online, (but not for too long) and get everything that needs to be done done.
-Adalyn, 6th Grade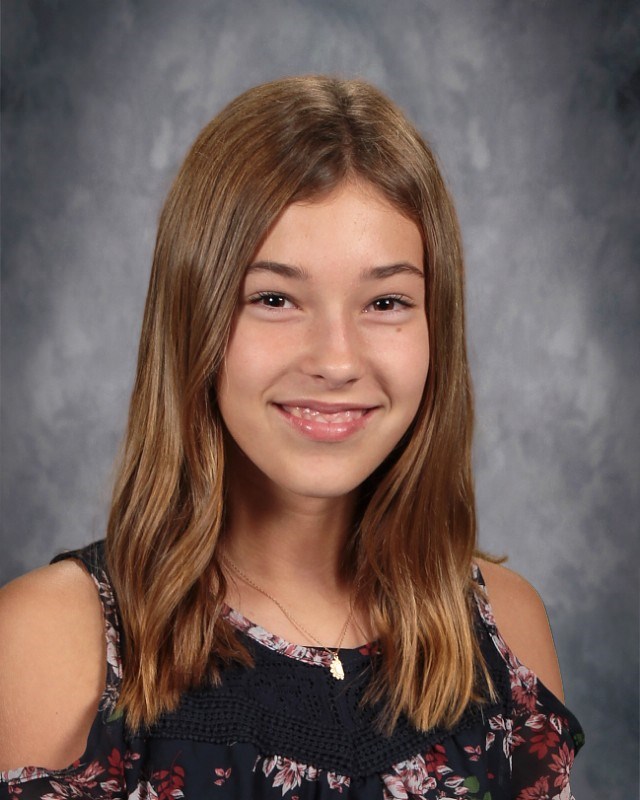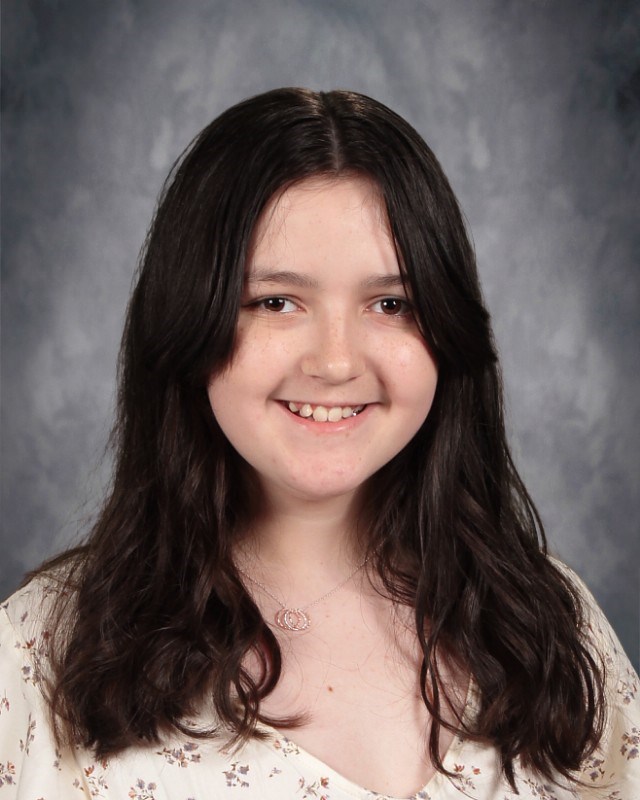 I balance my daily activities with screen time by making sure I'm happy with what I'm doing and making sure not to get an overload of one thing or another. The activities that make me happy include cheer, piano, and board games. I feel generally happier offline.
-Sarah, 6th Grade
There are three things that I will do to change my activities and digital habits. First, I will stop when I feel the need to. I get headaches easily, so I take breaks much more frequently. Secondly, whenever I feel like I have something that I could be doing, to stop and get it done, which makes me feel productive. Lastly, I can limit my time on my phone, especially when it is very nice outside! (which isn't going to happen much anymore.)
-Hailey, 6th Grade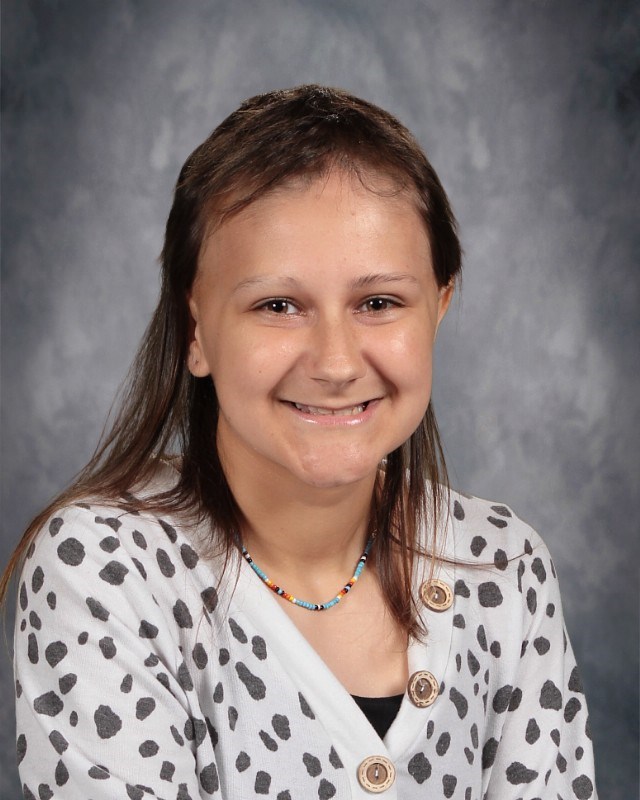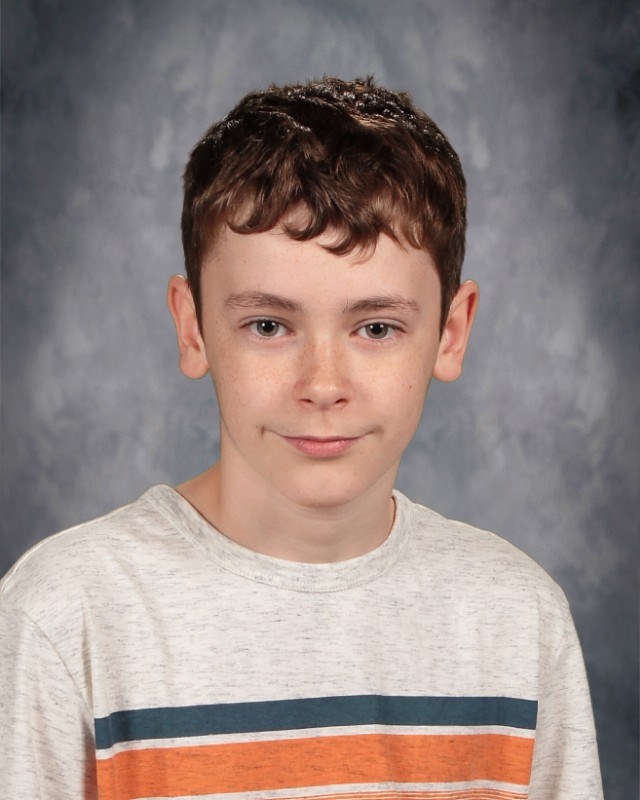 Sleep, don't stay up all night on a device. Stop after a bit and read a book if you don't want to go to bed yet.
-Jackson, 6th Grade
To change my digital habits I go and bake, play with my little sister, and make schedules for other days. To balance out my screen time I normally go outside and play for the time I was on my IPad.
-Bailey, 5th Grade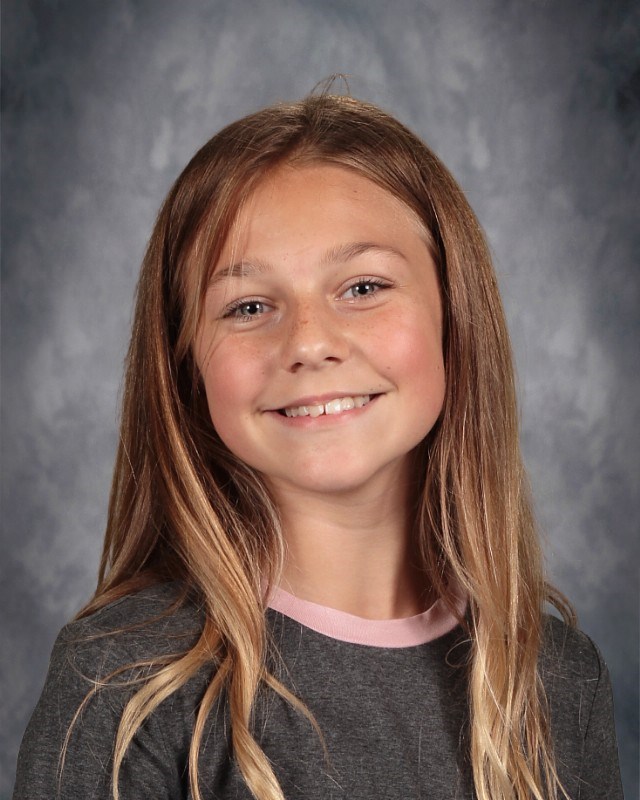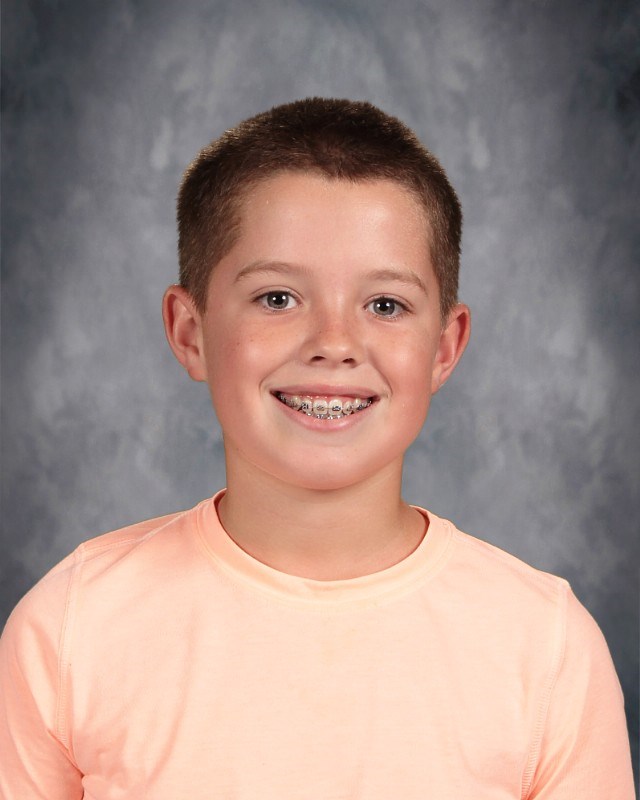 I balance my screen time by following my dad's rules. I feel better on are the days with less screen time.
-Cohen, 5th Grade

This Week's Featured Student Art Work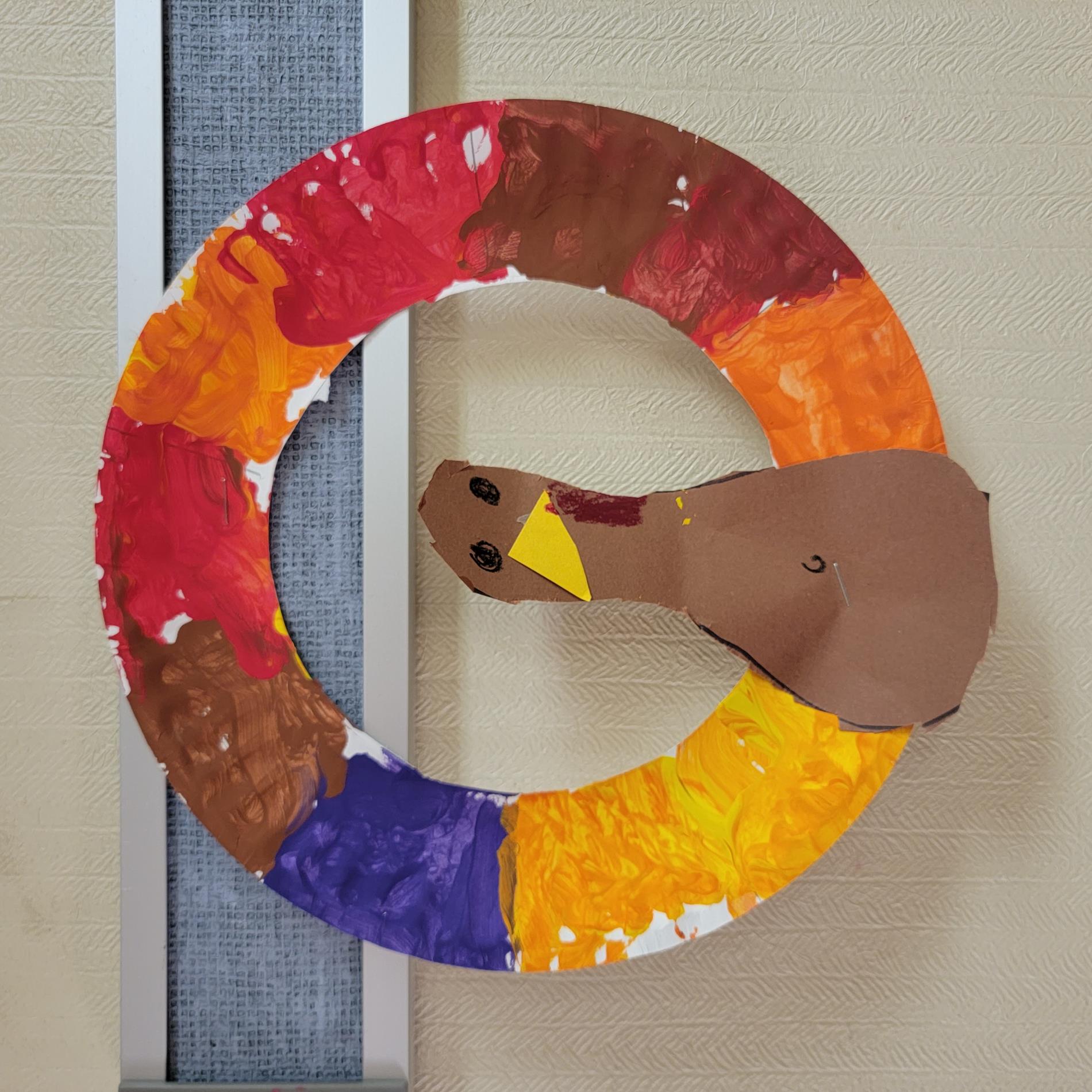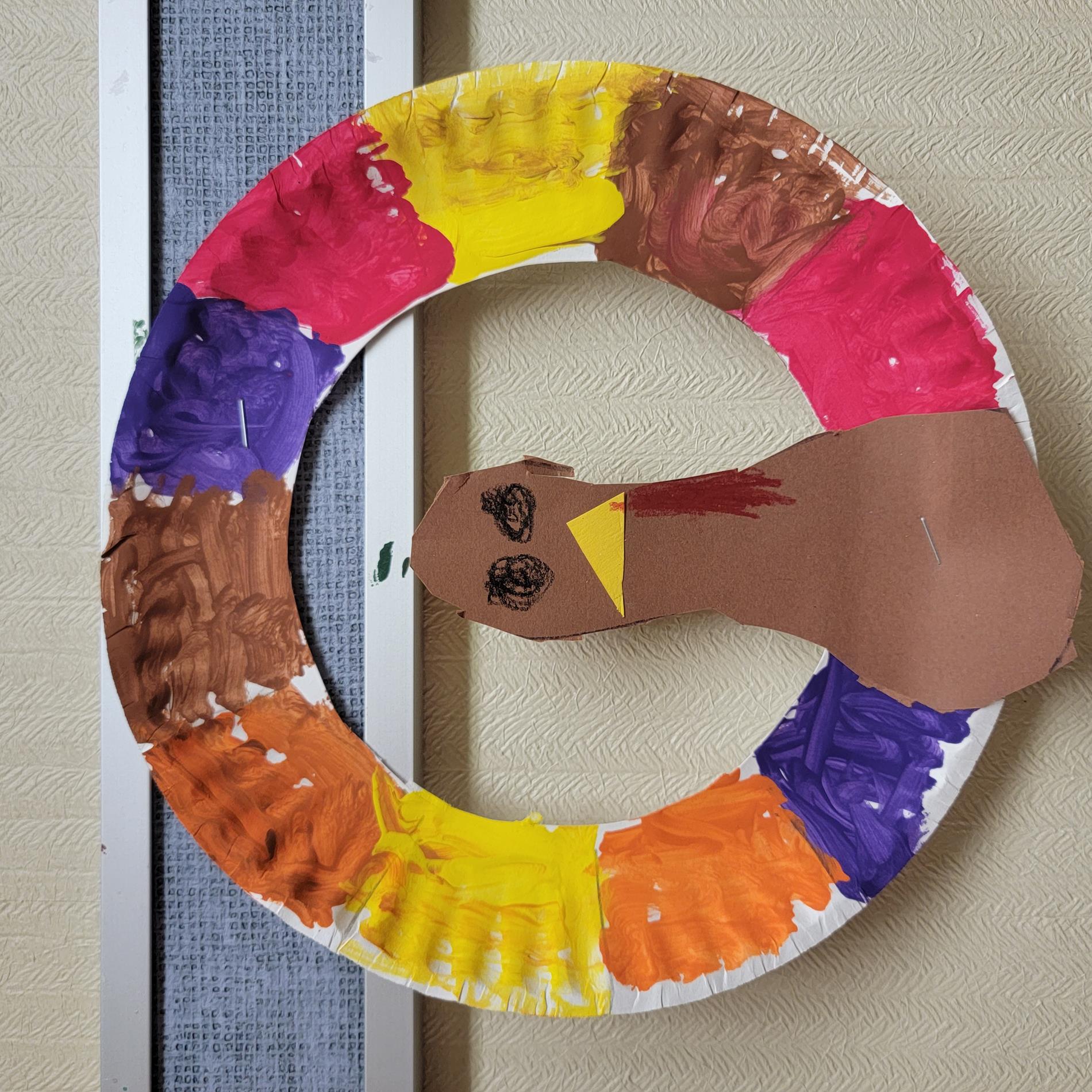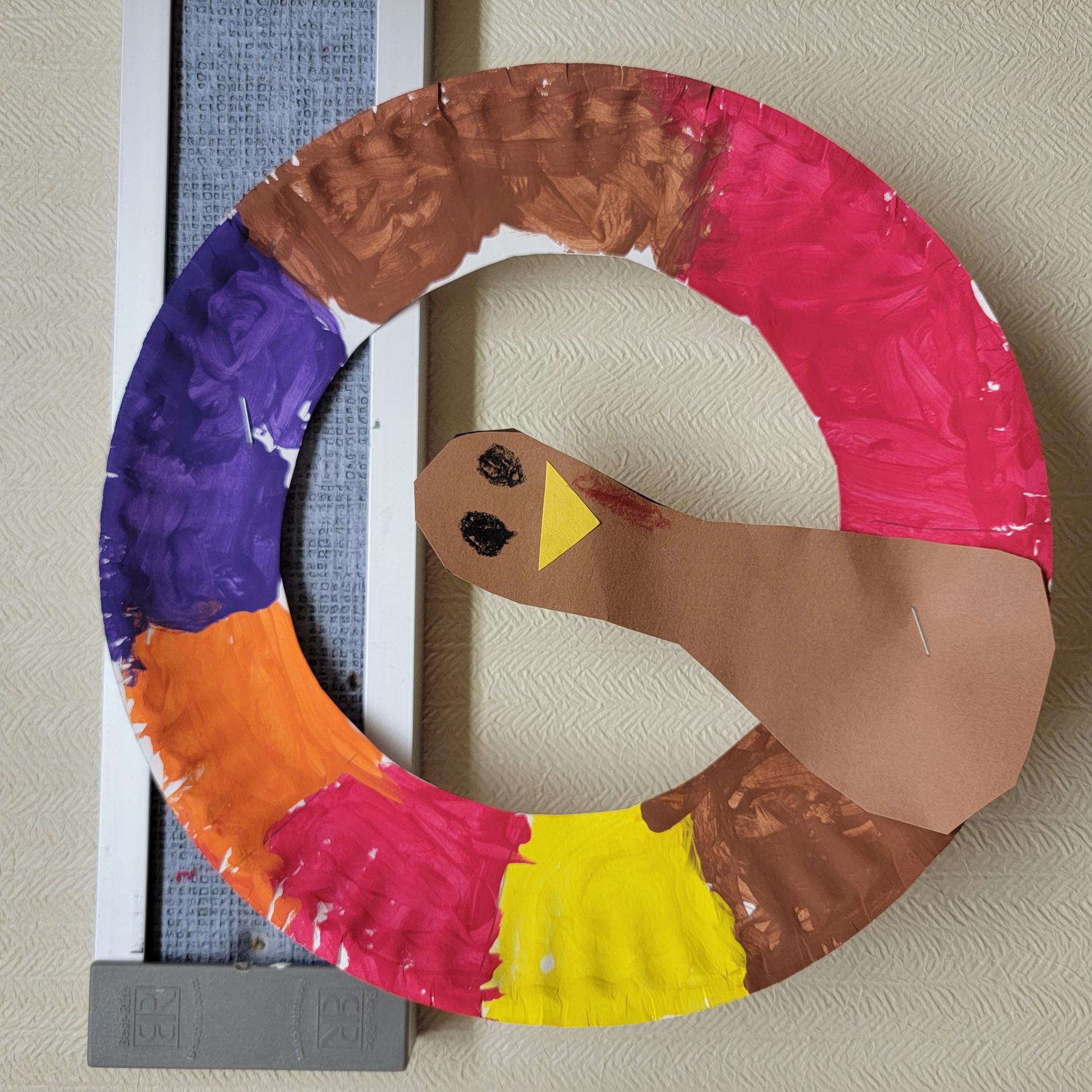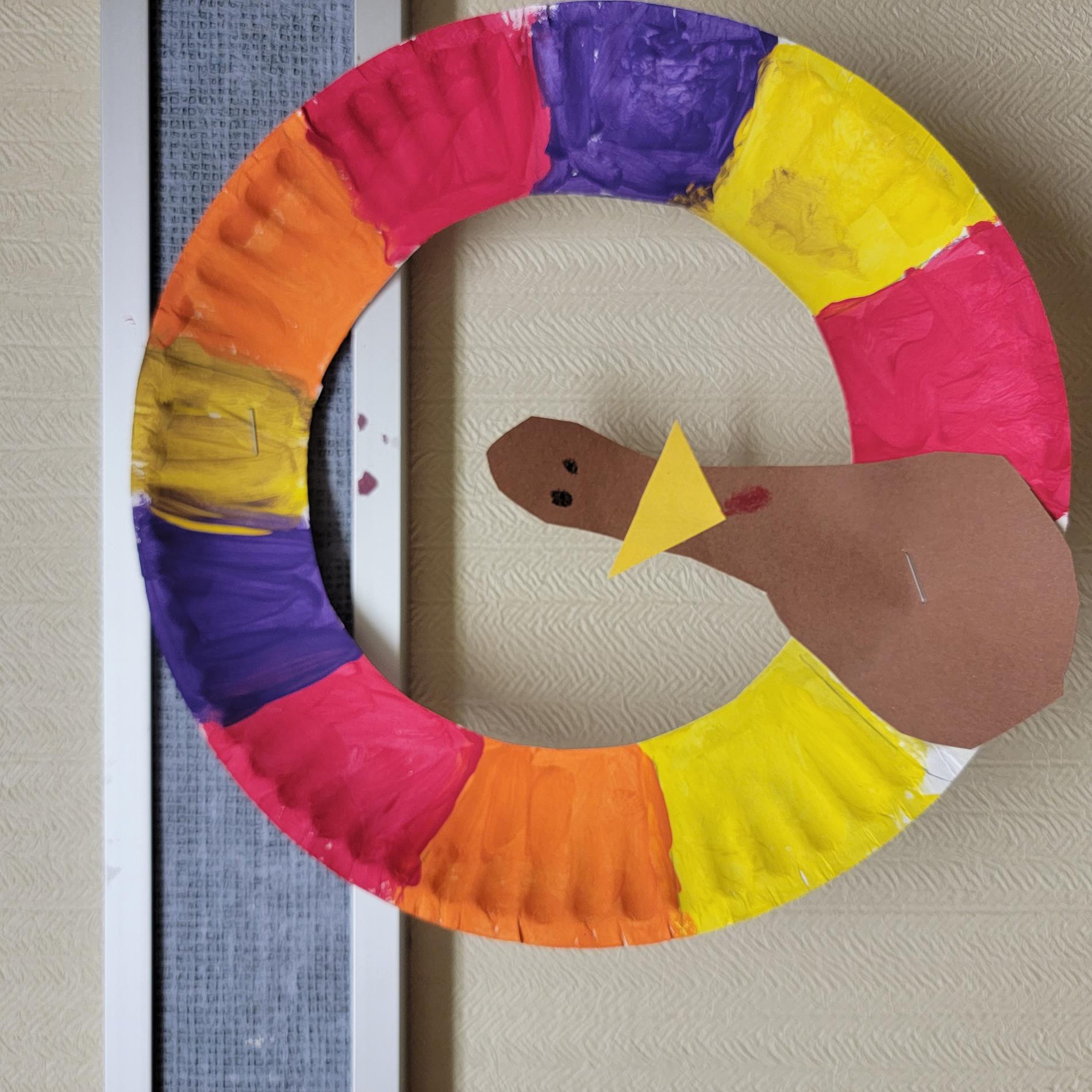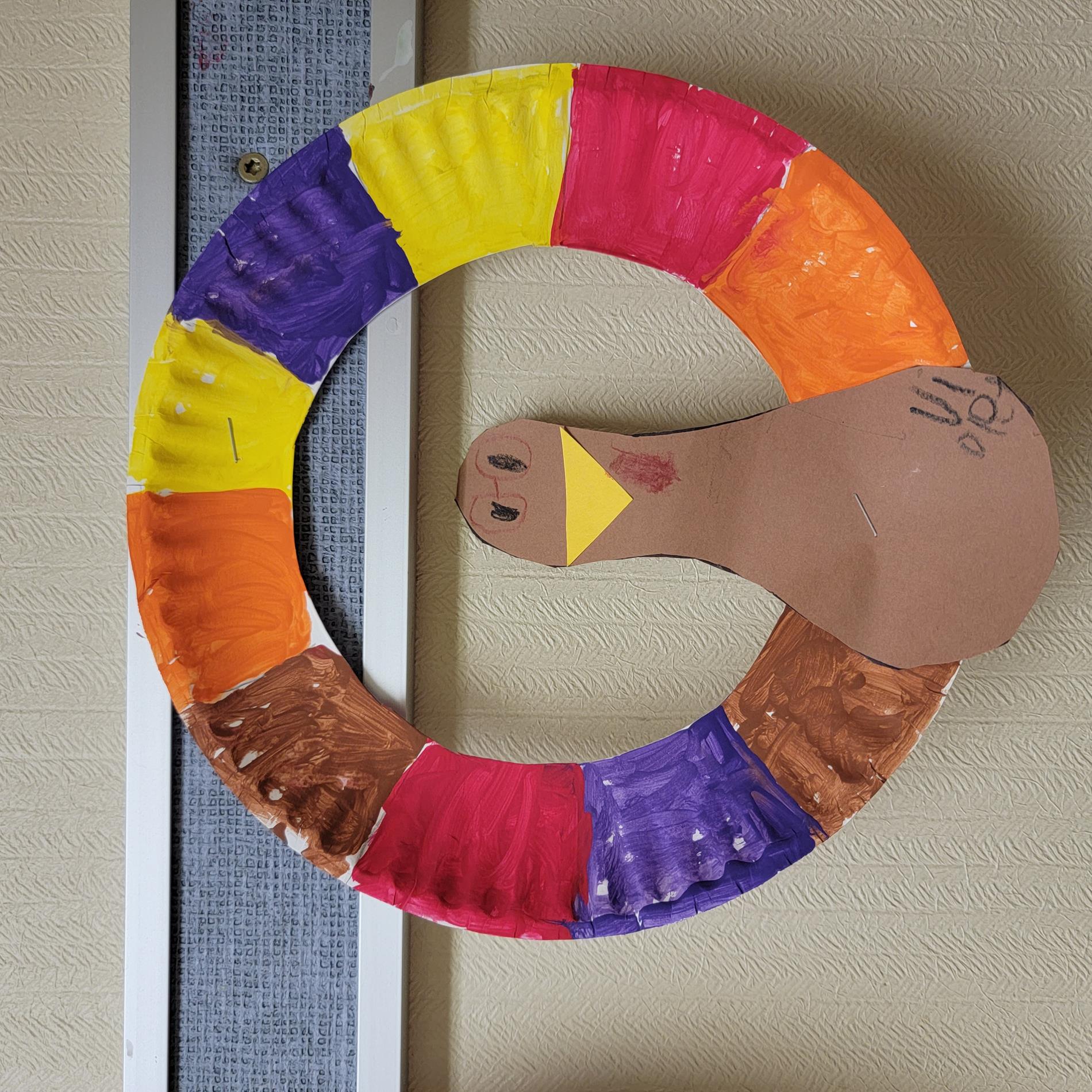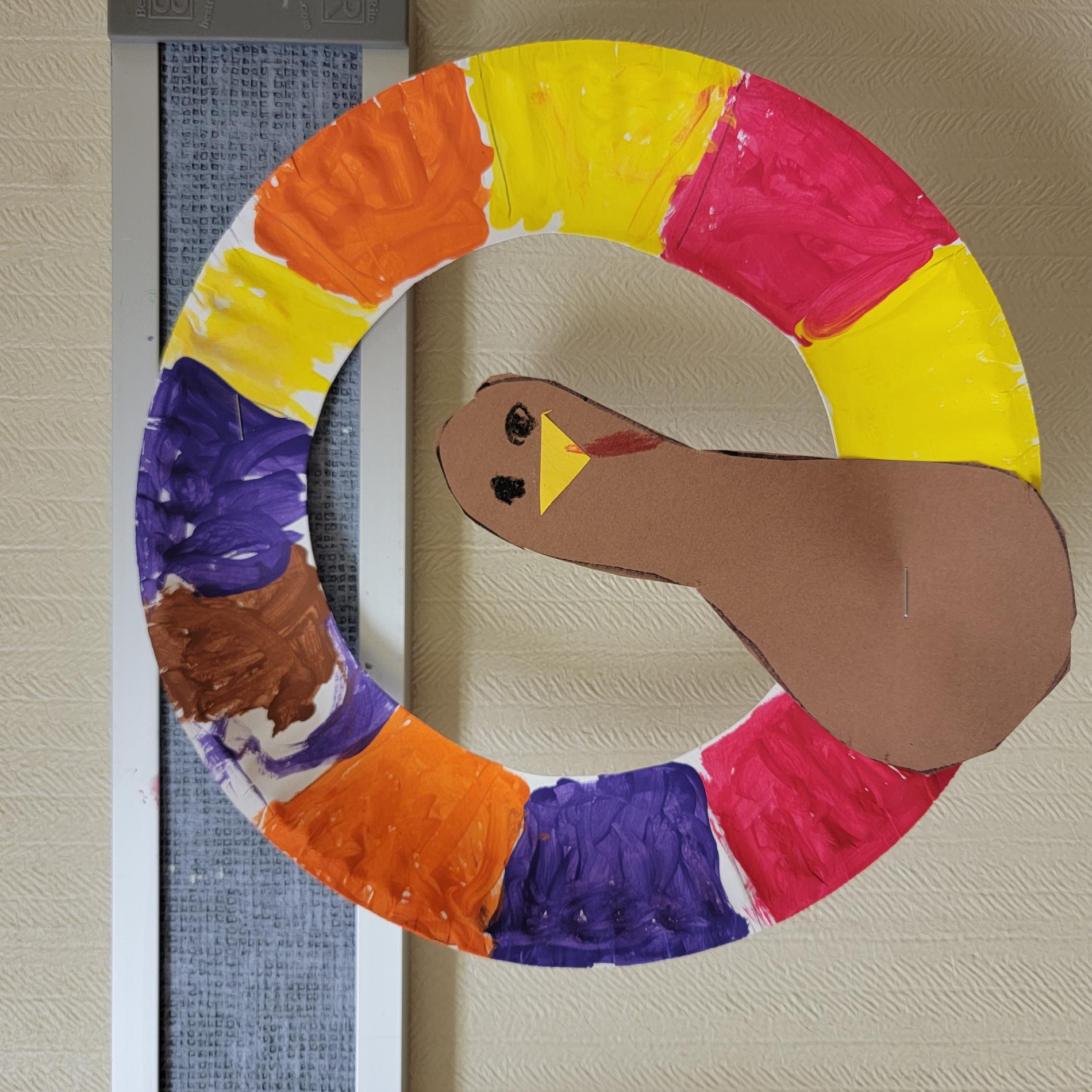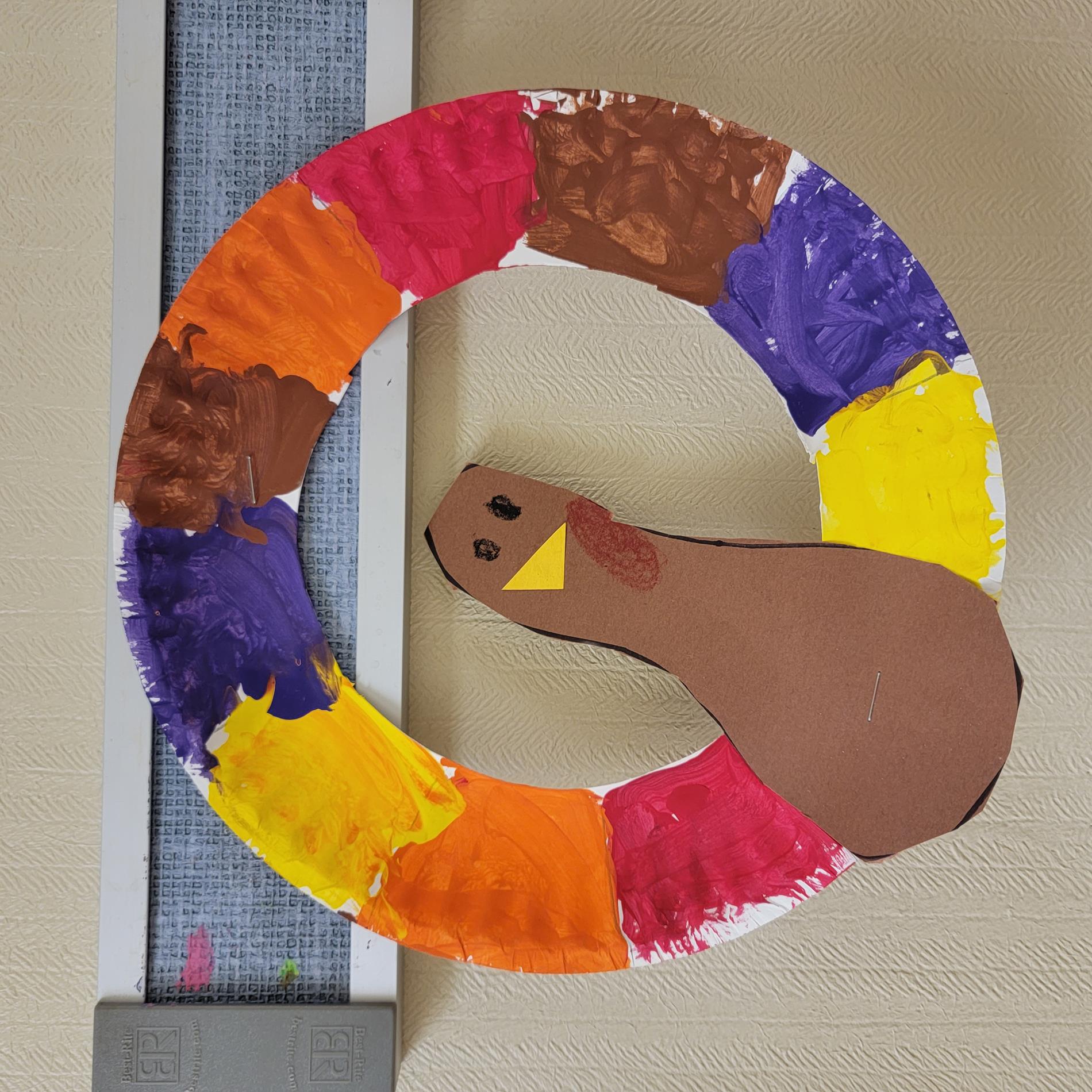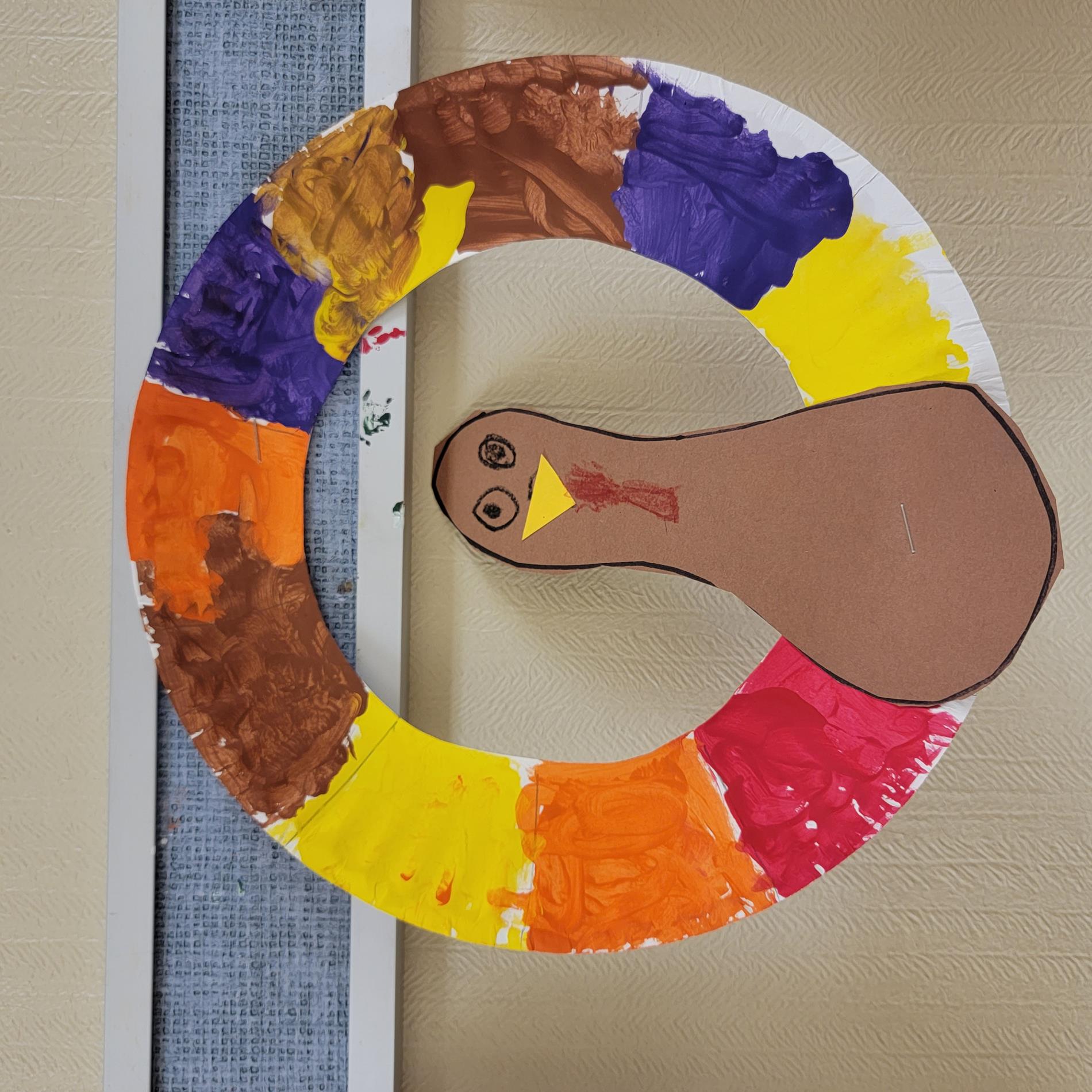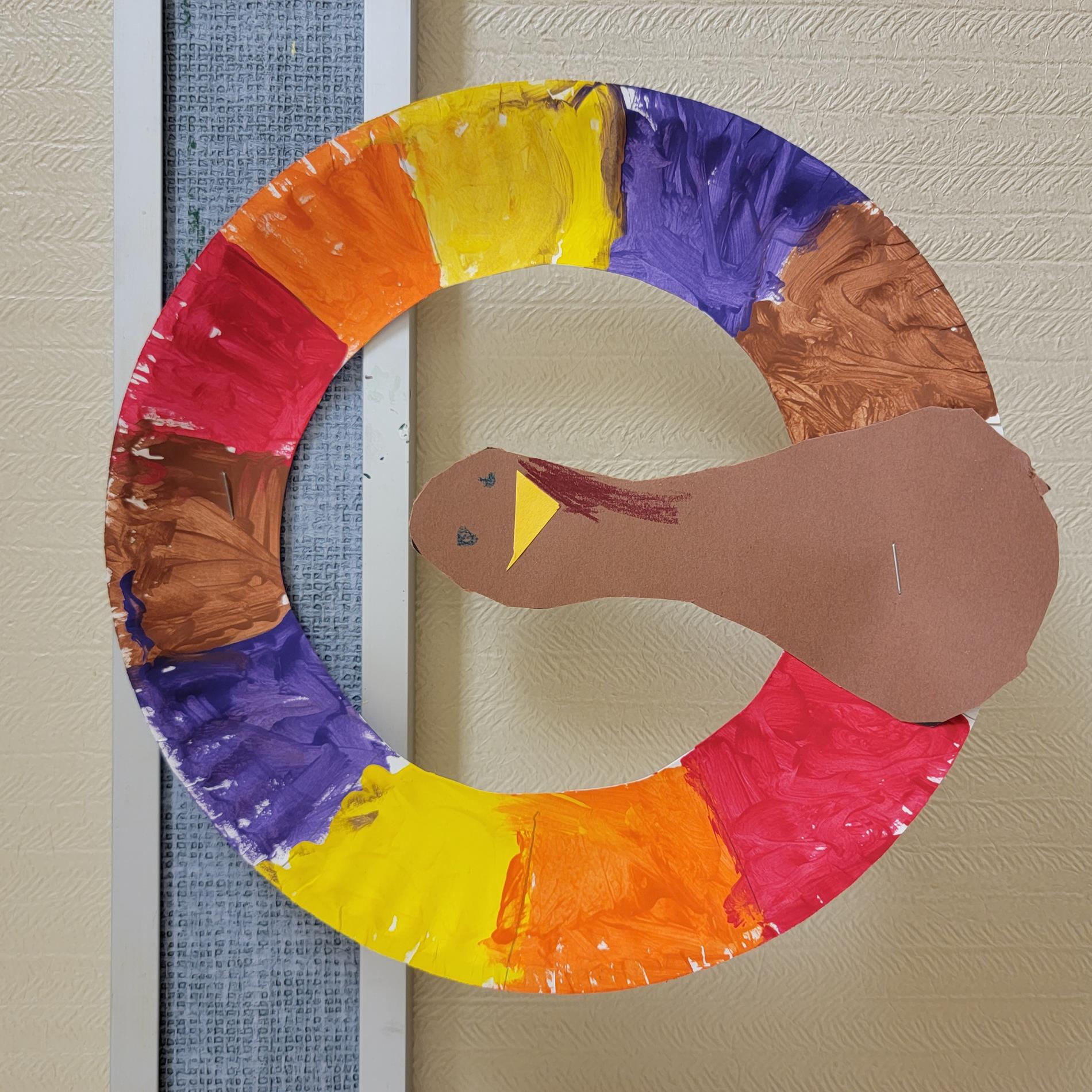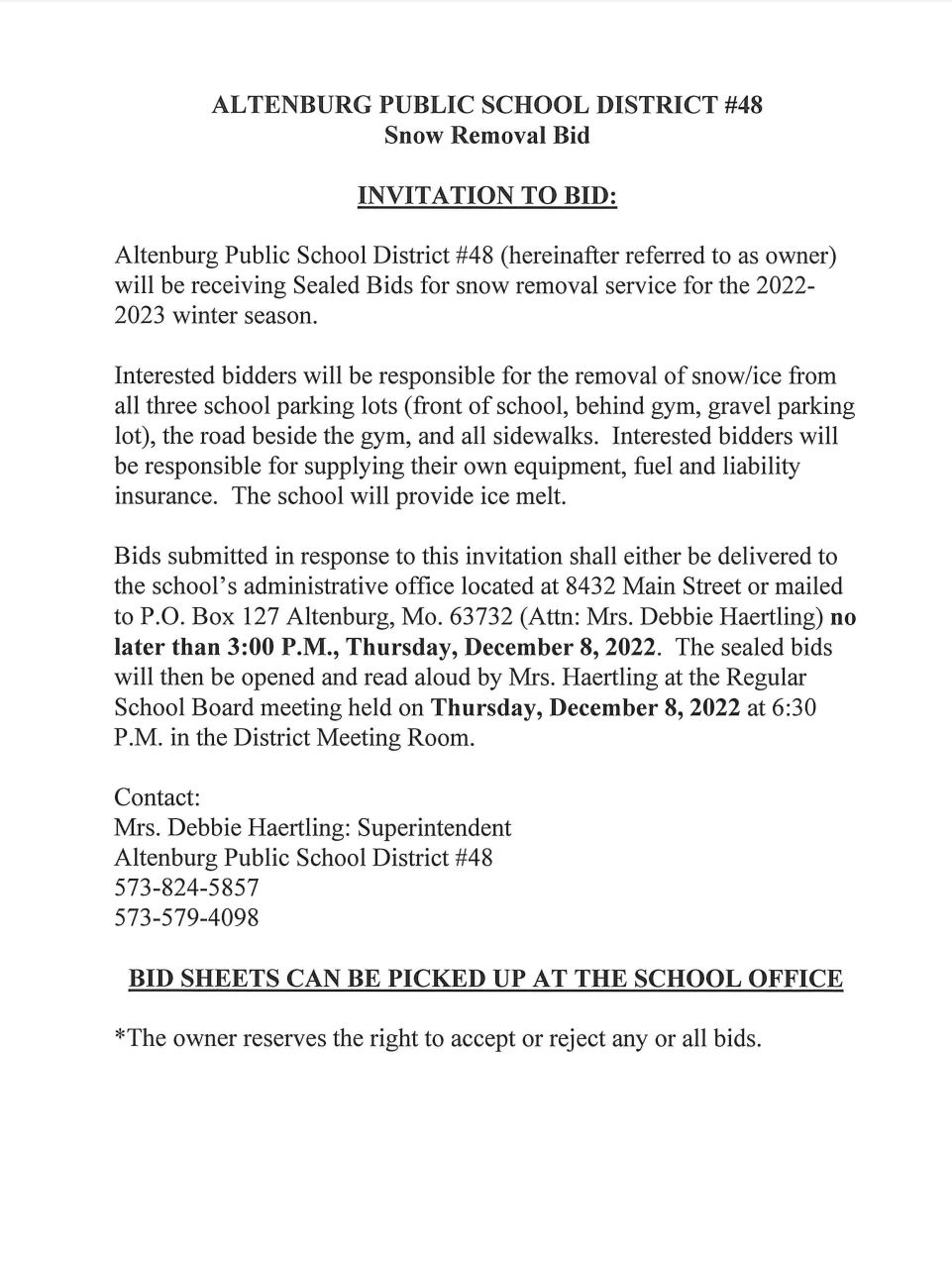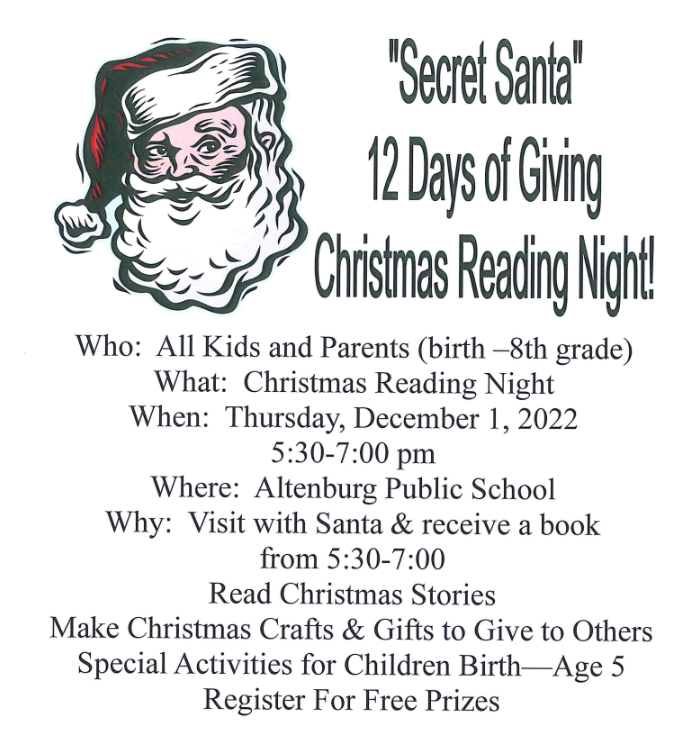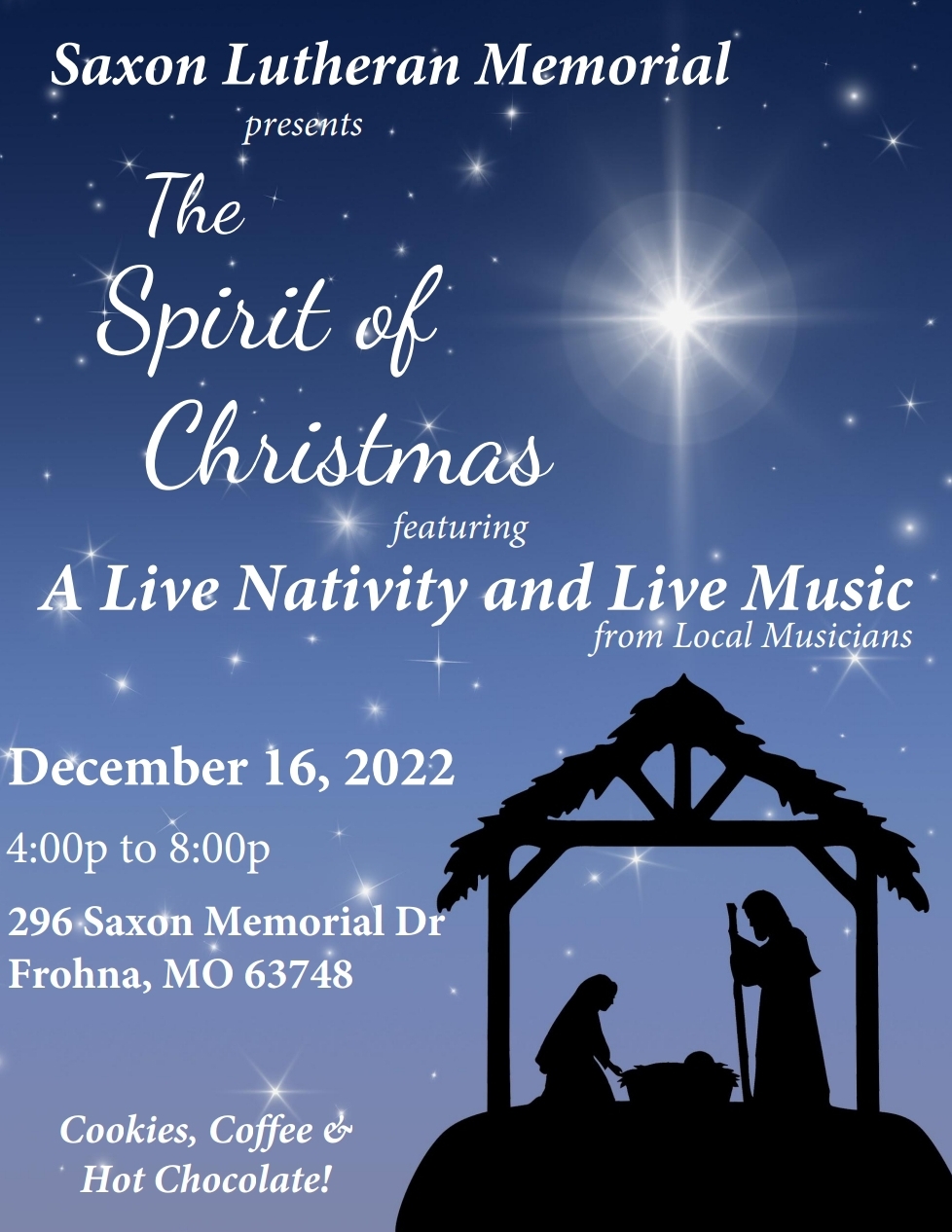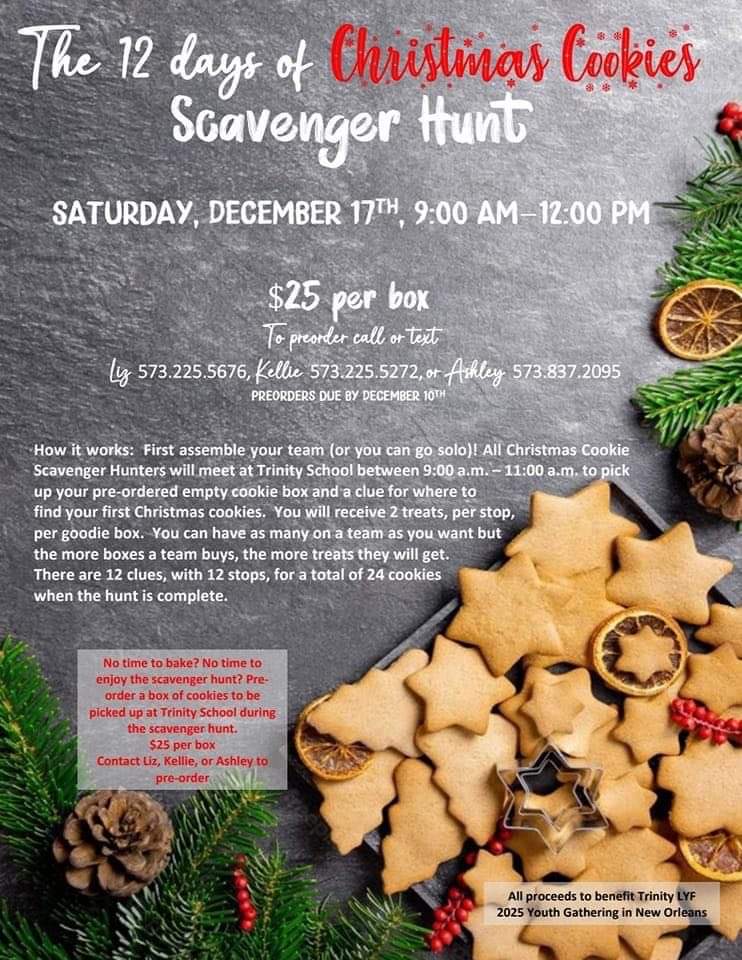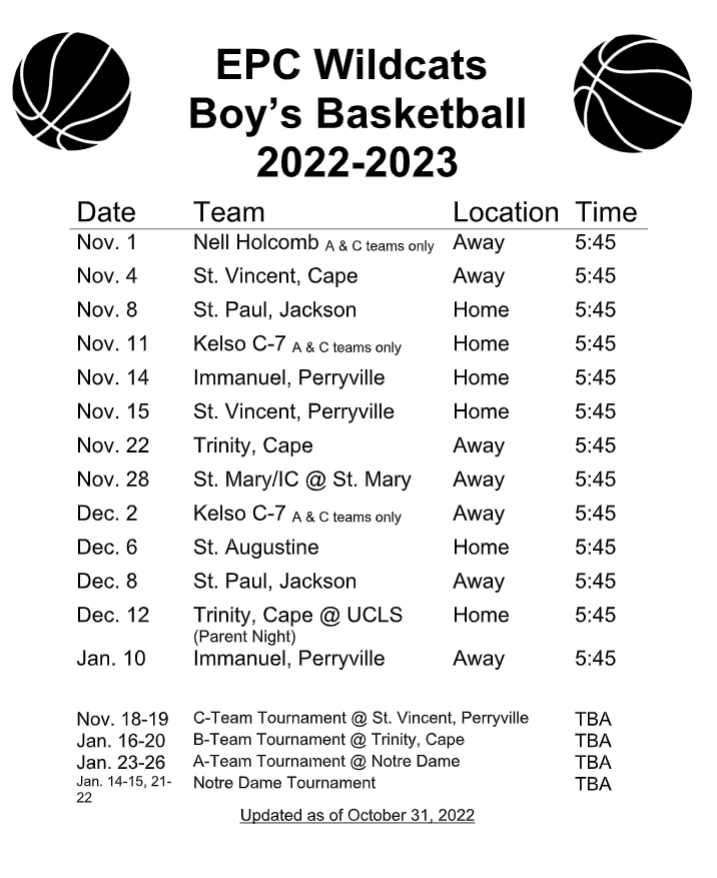 First Girls Basketball Game - January 6th!
More information coming soon!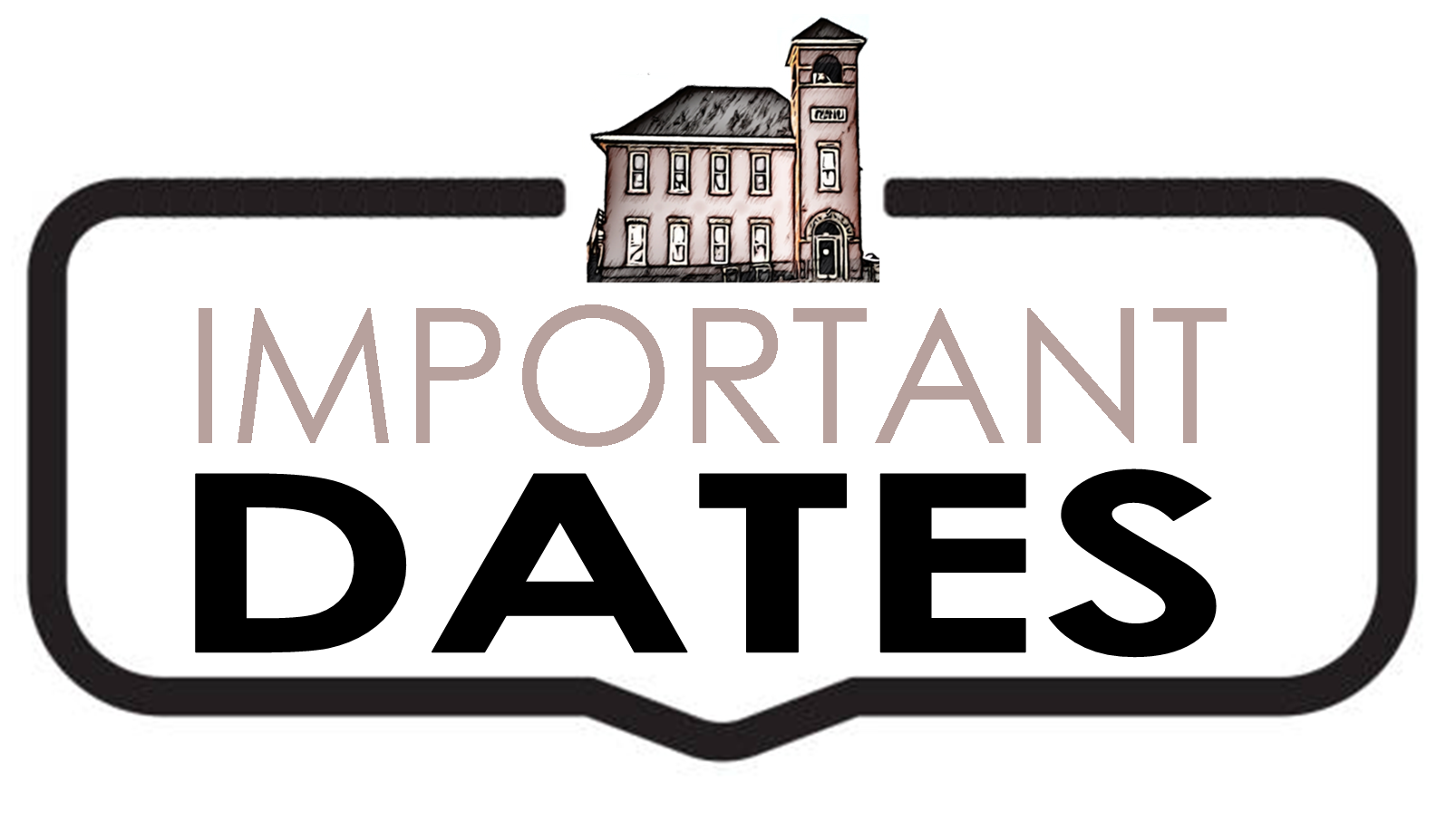 November 17 -
Chili Dinner TONIGHT
November 18 -
Mid quarter
November 23-25 -
No School
Happy Thanksgiving!
December 1 -
Family Reading Night 5:30 - 7:00
December 13 -
Music Program
December 16 -
Swimming Party
December 16 -
End of 2nd Quarter
December 19 - January 3 -
No School
Merry Christmas!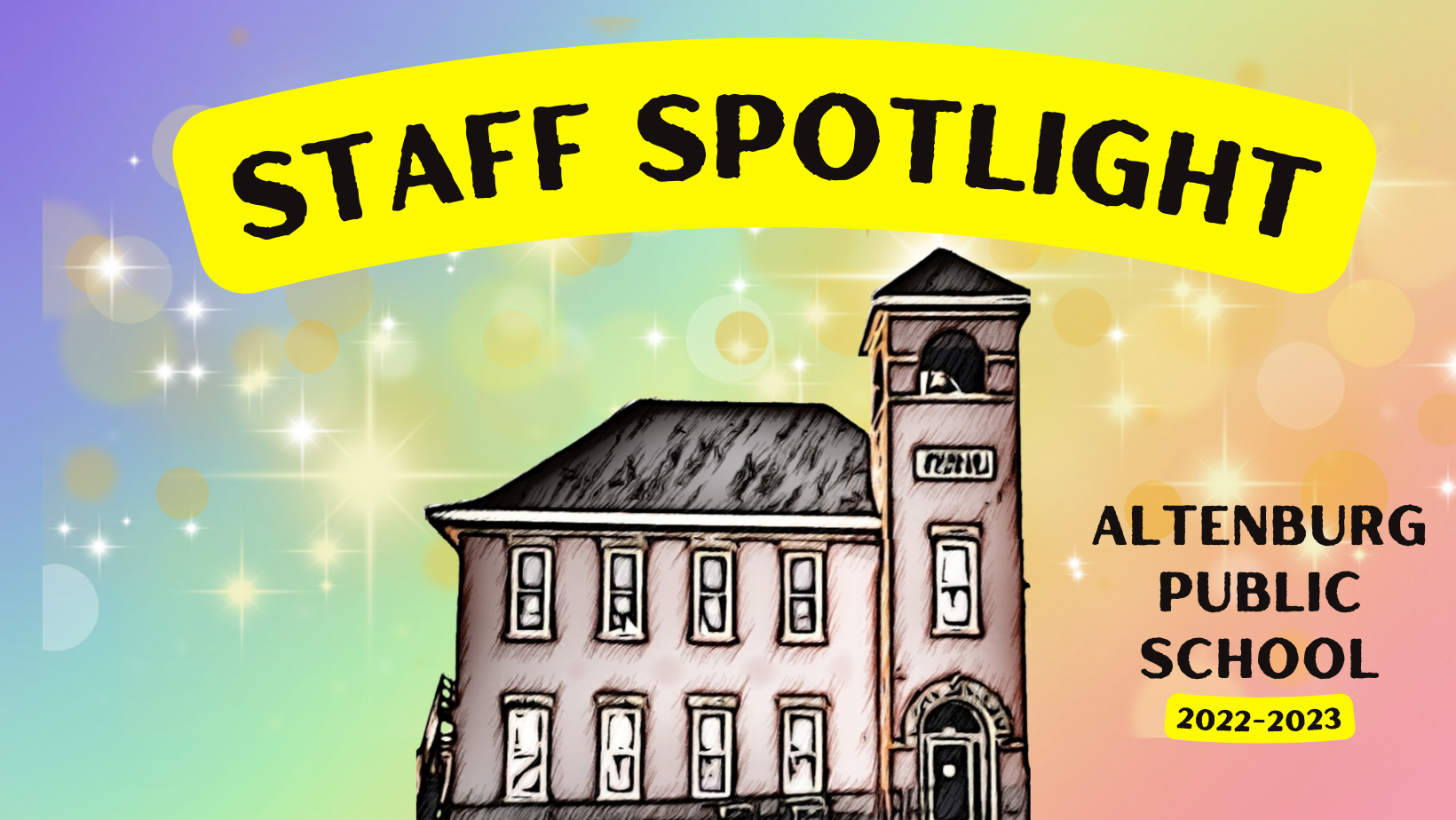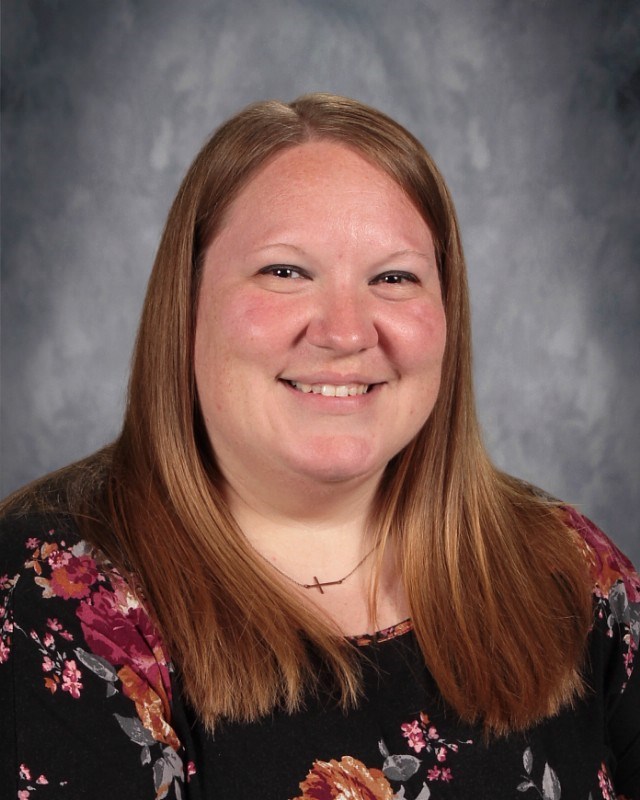 Sing it with me—"It's the most wonderful time of the year!"

Christmas is just 38 days away!

Time really does fly when you're having fun and that is our goal in Preschool, well and learning!

Even though the Christmas season is my favorite, I can't forget about Thanksgiving. We are just a week away from enjoying some special family time and focusing on what we are thankful for. I am thankful to spend these school days with all 13 of our Preschool students, soon it will be 15!

Our days in Preschool are busy with playing, learning, dancing, and singing.
We recently did studies on Community Helpers, Fire Safety, and Fall. On Halloween day we enjoyed our class Halloween party and dressing up in our costumes. The past two weeks we met and learned about 8 shape friends. We have also gone through all the colors, learned their songs, and found them all around our classroom. This week our focus is Thanksgiving and what we are thankful for. If you are needing a new turkey recipe for your Thanksgiving meal, be sure to see how some of our 3 & 4 year old's would prepare a turkey, it might just become your new recipe!
Merry Christmas…oh and Happy Thanksgiving from Preschool!