APS Express 9/17/2020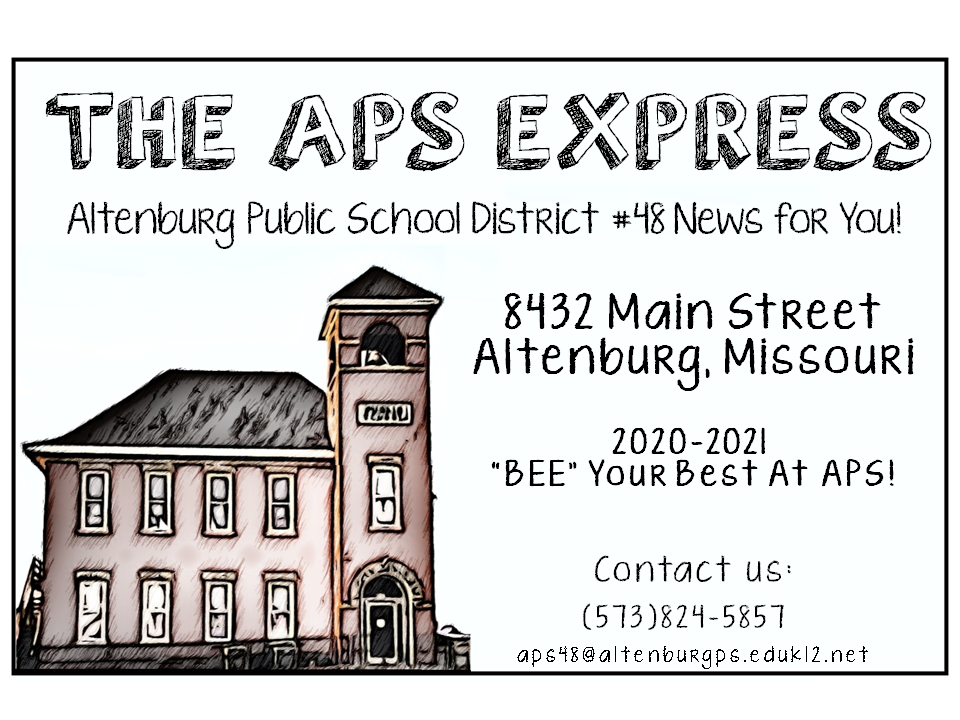 ---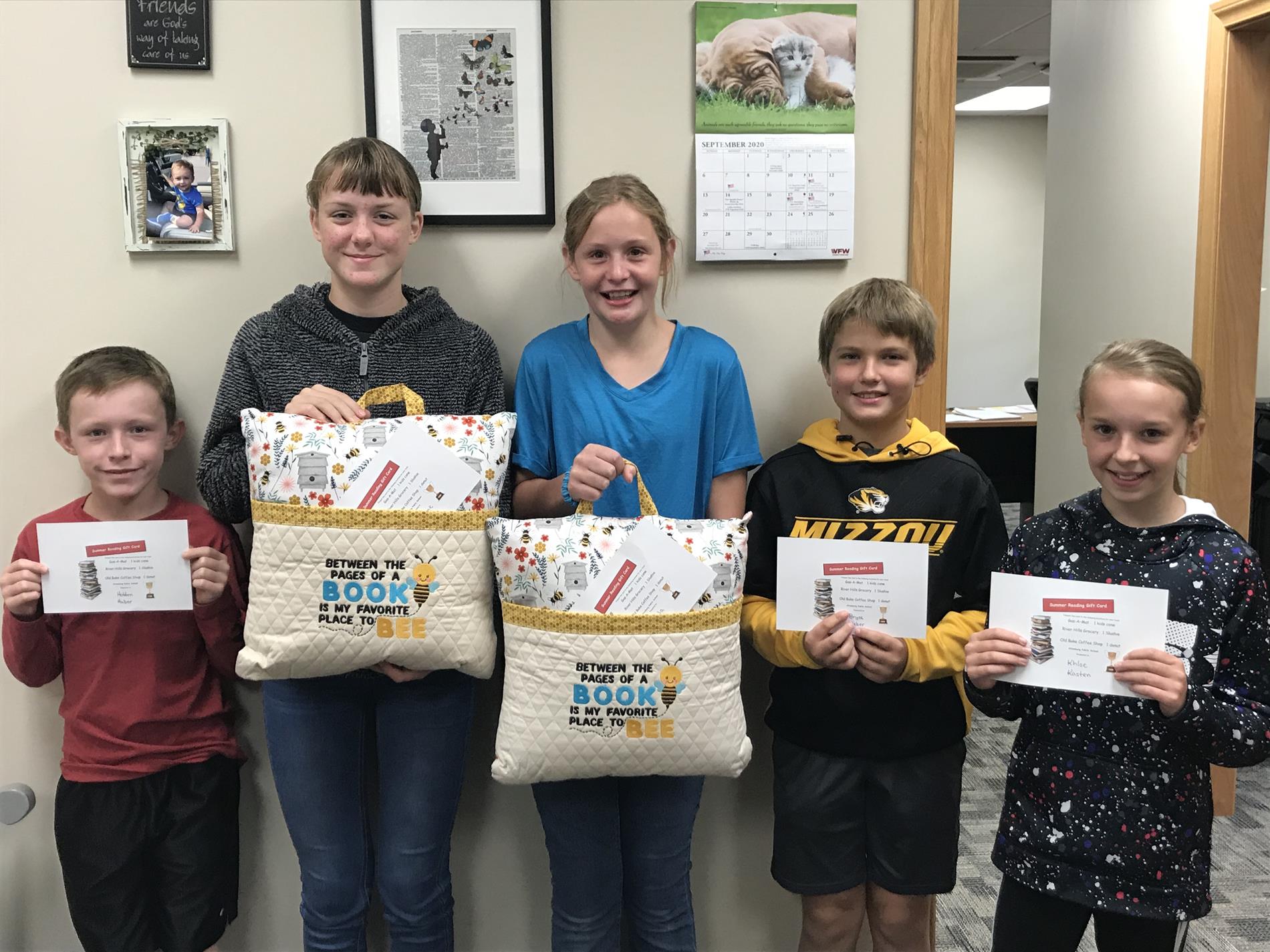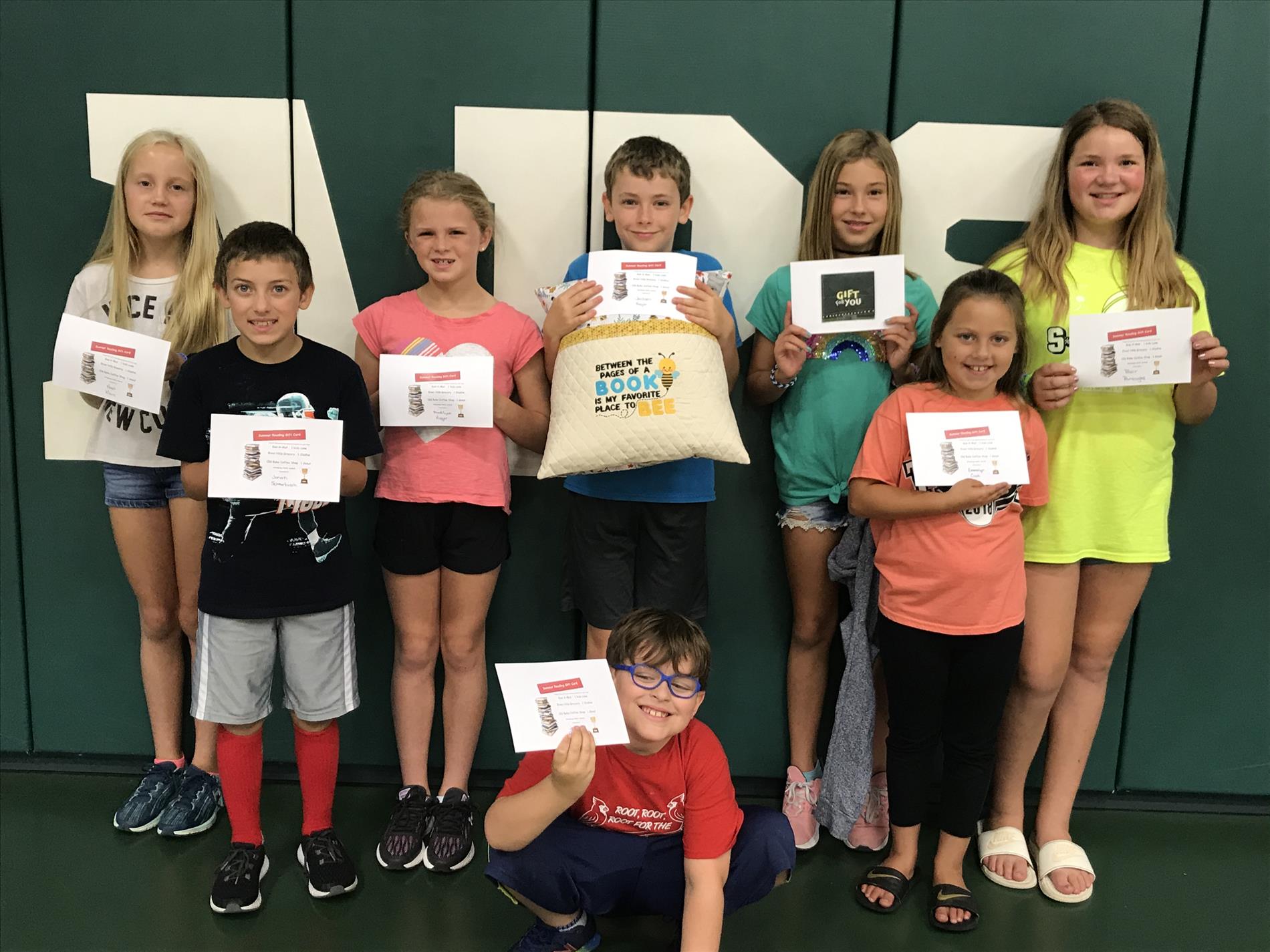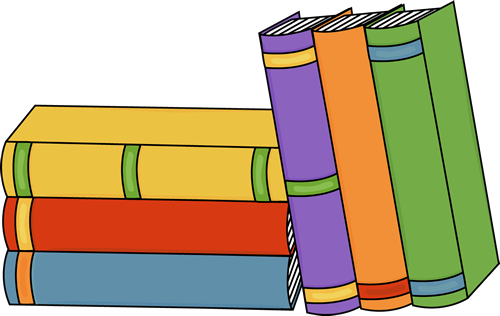 The COVID -19 Pandemic has changed many procedures at Altenburg Public School. This included the way we honor the students who completed their summer reading assignments. Normally we celebrate with a pizza/movie party, however this year we awarded each student participating with a coupon for treats from local businesses. Readers will be treated to an ice cream cone, a slushie, a donut, and a Barnes & Noble gift card. (not pictured were Jacoby & Carter) The top reader in each level were presented with a special "Bee" themed reading pillow, complete with pocket to store their favorite reading materials.
Congratulations to the top readers:
William ~ grades 1& 2
Jackson~ grades 3 & 4
Paula ~ grades 5 & 6
Josephine ~ grades 7 & 8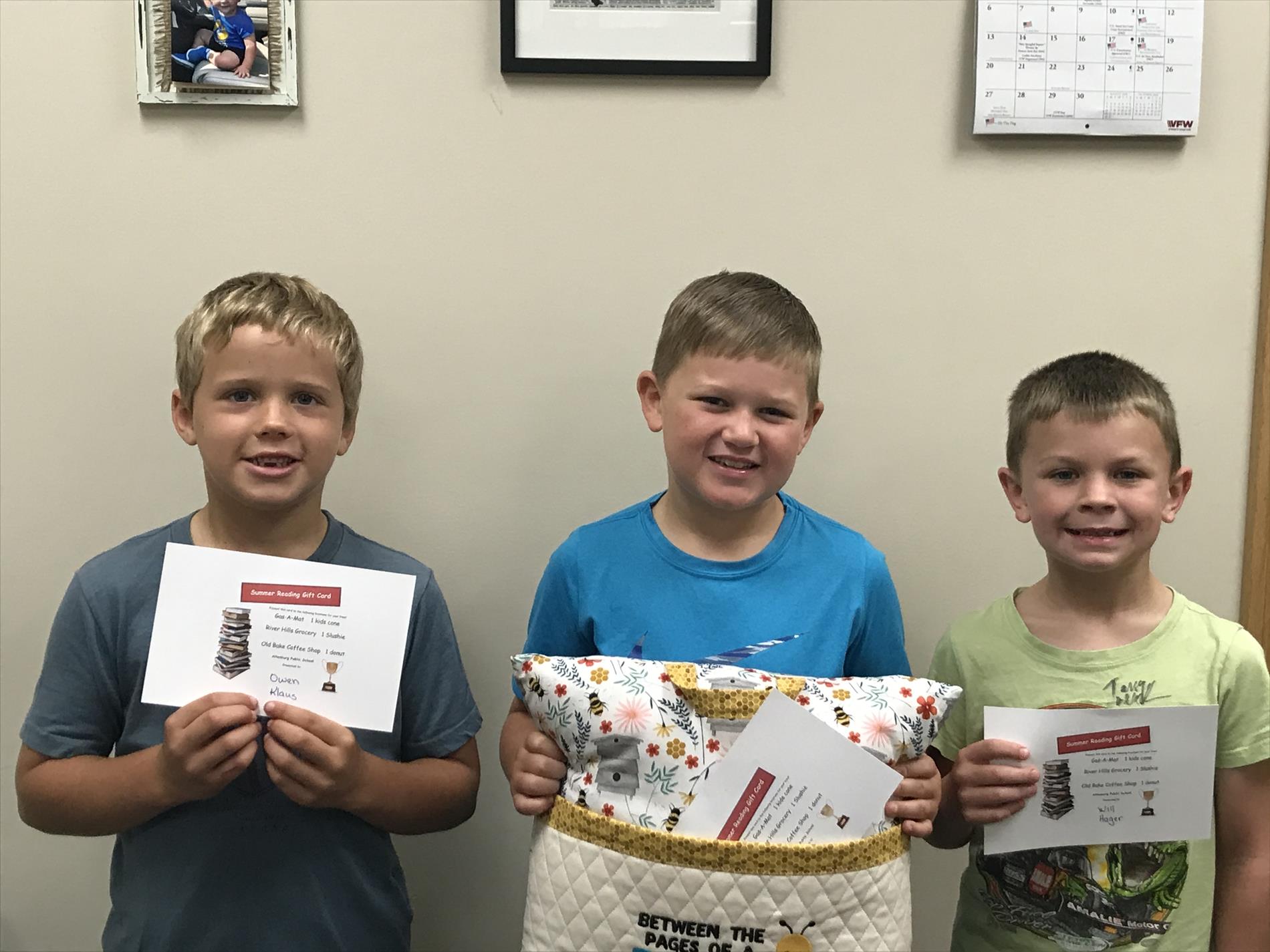 Free Wifi for Community Students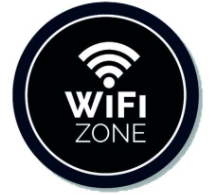 Altenburg Public School is offering a free wifi hotspot in our campus parking lot to area students in our community who need it for distance learning or homework.
Directions for connecting can be found posted in our front windows.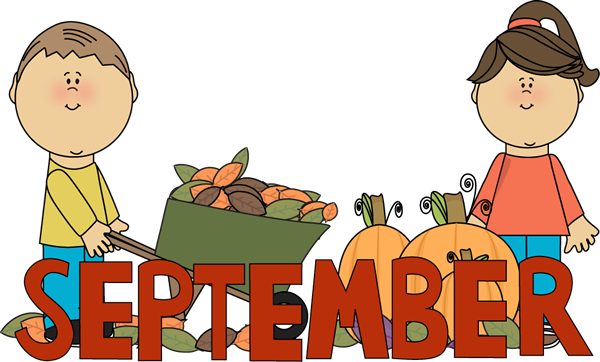 09/18/2020 - Picture Day
09/23/2020 - Midquarter
09/25/2020 - No School (Teacher's Meeting)
The Lady Wildcats challenged the St. Vincent Indians last week Thursday and all 3 teams were victorious! Congratulations Wildcats!!
C Team: 25-23, 25-14
B Team: 25-21, 25-16
A Team: 25-16, 25-10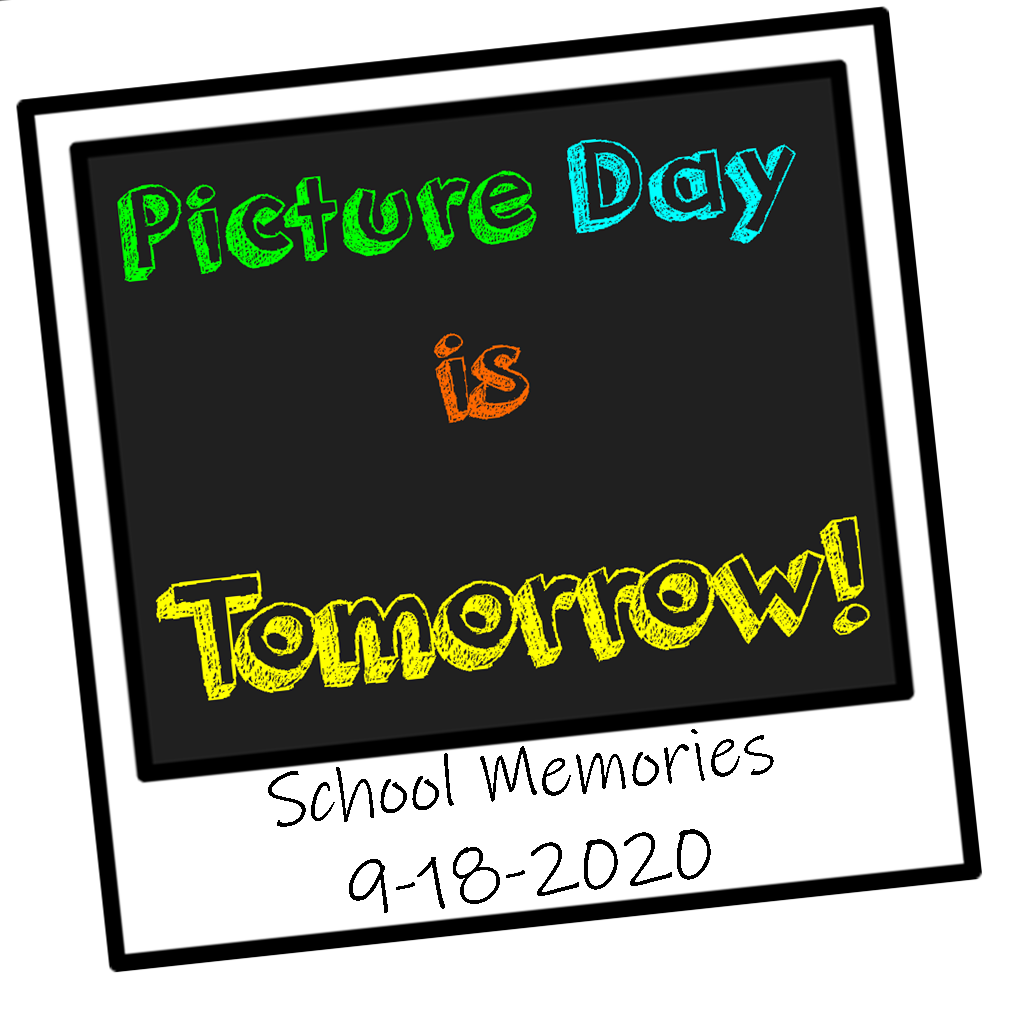 Interstate Studios will be at APS tomorrow, Friday, September 18th to take student and staff pictures. Families will have 2 ways to order pictures.
1. Fill out the picture form sent home today and return it to your child's first hour teacher complete with money.
2. Families may order pictures online at: inter-state.com/order
Make sure to use this online code when ordering: 49614MA
Grades 4-8 will take the MO LEAP Test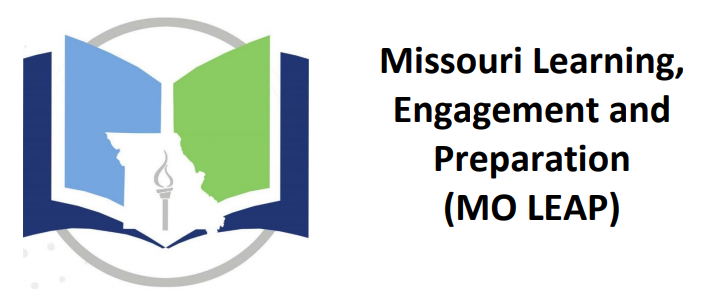 MO LEAP is an assessment created by the Department of Elementary and Secondary Education (DESE) to support acceleration of learning in Missouri schools. These assessments will be used to evaluate skills and concepts that are essential for student success. It focuses on foundational skills — what students need to learn and remediate. This will help APS teachers reinforce skills that students may have missed due to our extended COVID school closure.
Each student in Grades 4-8 will take these tests in the computer lab over the next few weeks.
Soda Tab Collection Next Week
Next week will be the first soda tab collection for the Ronald McDonald House Charities. Students will compete by grade level to see which class can bring in the most tabs (weight). In the last 2 years we collected 481 pounds of tabs. We even won the 3rd place award for tabs turned in by a small school at the Tab Top Pandemonium this past June.
Let's see how many pounds we can collect this year!
The winning class will receive a special treat from Mrs. Haertling!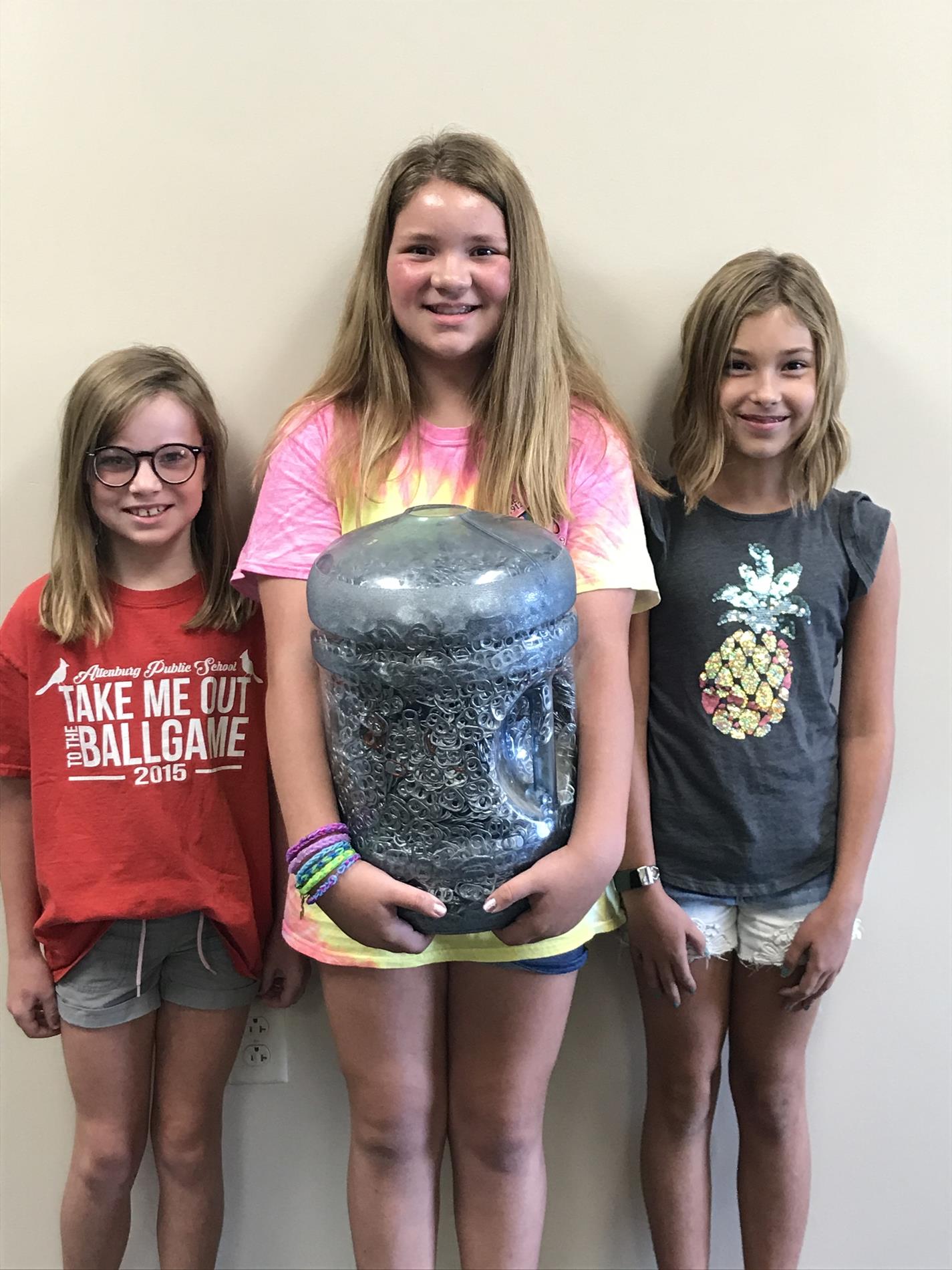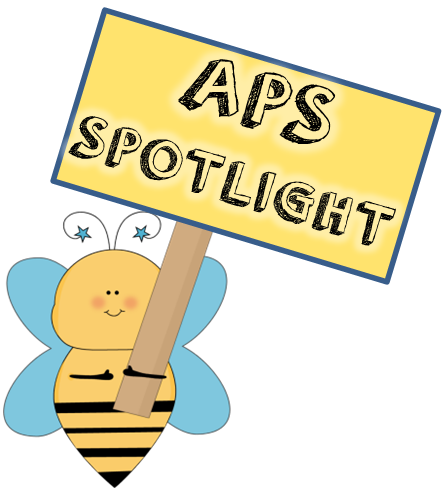 Good Day Parents,
I have been really enjoying seeing all the students again. It is fun to see them enjoying each other after such a long "summer break."
Music class is off and rolling!...From a slightly different location. Music this year is taught in the Gym. This makes it possible to do our social distancing, and still sing and dance and learn all we can. I have put big rubber dots out on the floor and the kids have been awesome about staying on their dots. Also this year, I handed out green folders to keep their music papers safe, this folder should always be kept at school or in their book bag. From time to time, I will tell them to empty it out and take their papers home.
3rd -8th graders are learning about the instruments of the orchestra with 5th-8th doing more in depth studies on the families of musical instruments. So far, we have covered the String family and introduced the percussion family. In another week or so, we will be studying the Woodwind and Brass families.
1st-2nd graders are working on reading rhythms and learning note values and proper note names.
Kindergarten has been learning all about keeping a steady beat with claps and pats and stomps (body percussion) and feeling that steady beat in the music. This seems rather basic to most adults but for many children it is a learned skill and it transfers to all aspects of their musical education, kind of like learning to speak before learning to read.
Again, as always it is a joy to spend time with your children and I look forward to continuing to make music with all of them.
God Bless,
Cara Lichtenegger
Free COVID Testing Event at Perryville Park Center - September 19
Missouri Department of Health and Senior Services and Missouri National Guard will perform drive-through testing for COVID-19 at Perryville City Park from 7 a.m.-3 p.m. on Saturday, September 19. The tests are open to all residents of Missouri; they do not have to be experiencing symptoms to be eligible for the test, and no doctor's order is required. There is also no fee, and no need to present insurance information.
Online registration is available through DHSS at health.mo.gov/communitytest or by calling the state hotline at 877-435-8411. Registrants will be given a 15-minute appointment block. Upon arrival at the drive-through testing site, they will be asked questions, including about symptoms they may or may not have.
Members of the National Guard will observe and assist in collection of a self-administered nasal swab (anterior nares nasal swab) in which the swab will reach into about an inch into the nose, and it will be sent to a laboratory for processing. This swabbing technique is different than the nasopharyngeal sampling conducted at previous testing events when the swab was inserted into the nasal cavity. Patients will then be notified of their results by the Department of Health and Senior Services.
Individuals who are experiencing symptoms at the time of testing need to self-isolate at home until they receive their results. Those who receive a positive test should stay home, isolate themselves and call their provider if any concerns arise.