APS Express 11/11/2021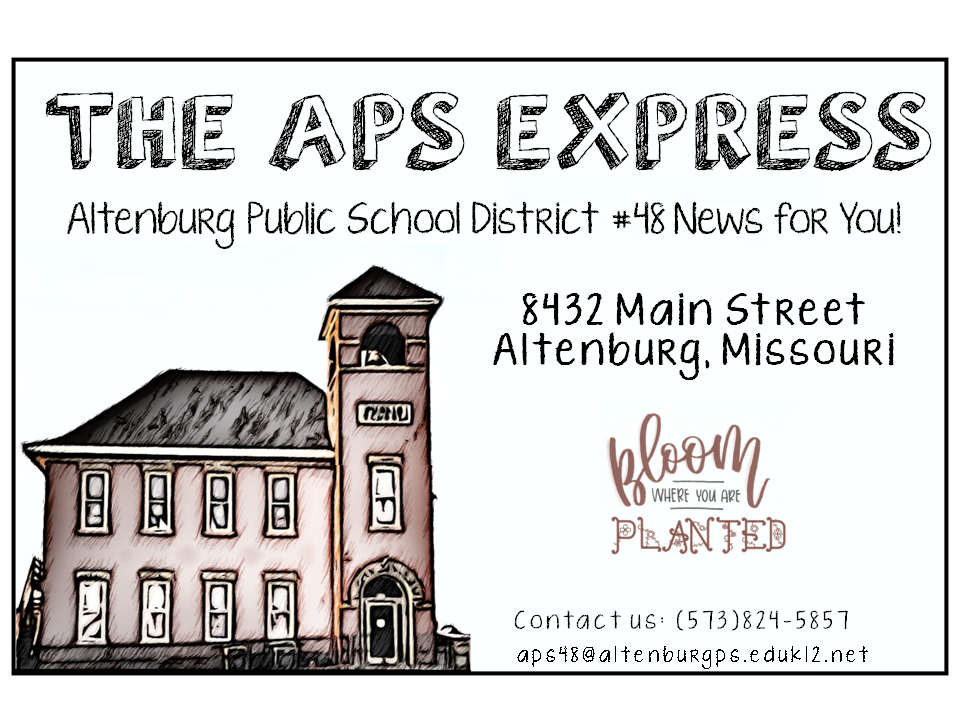 ---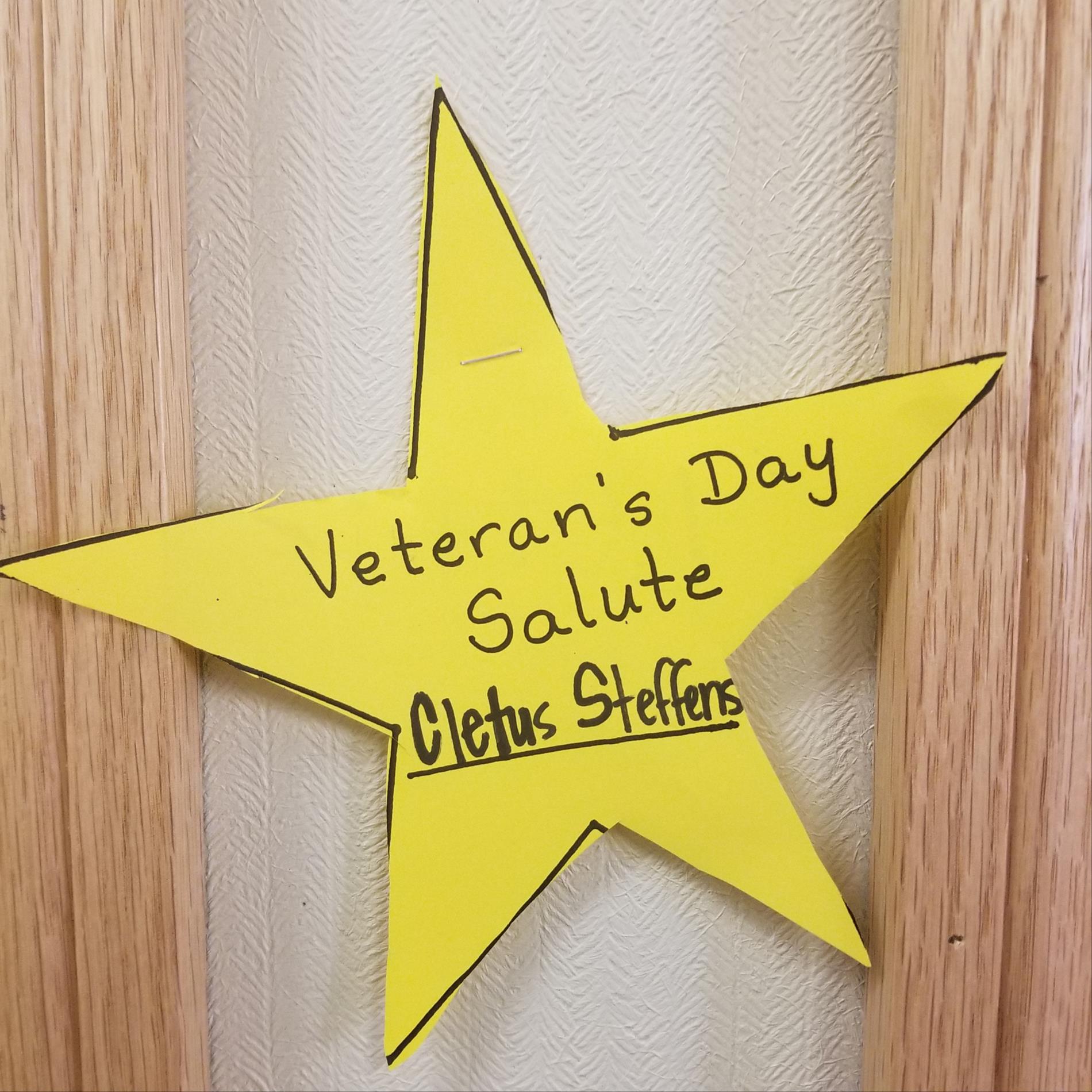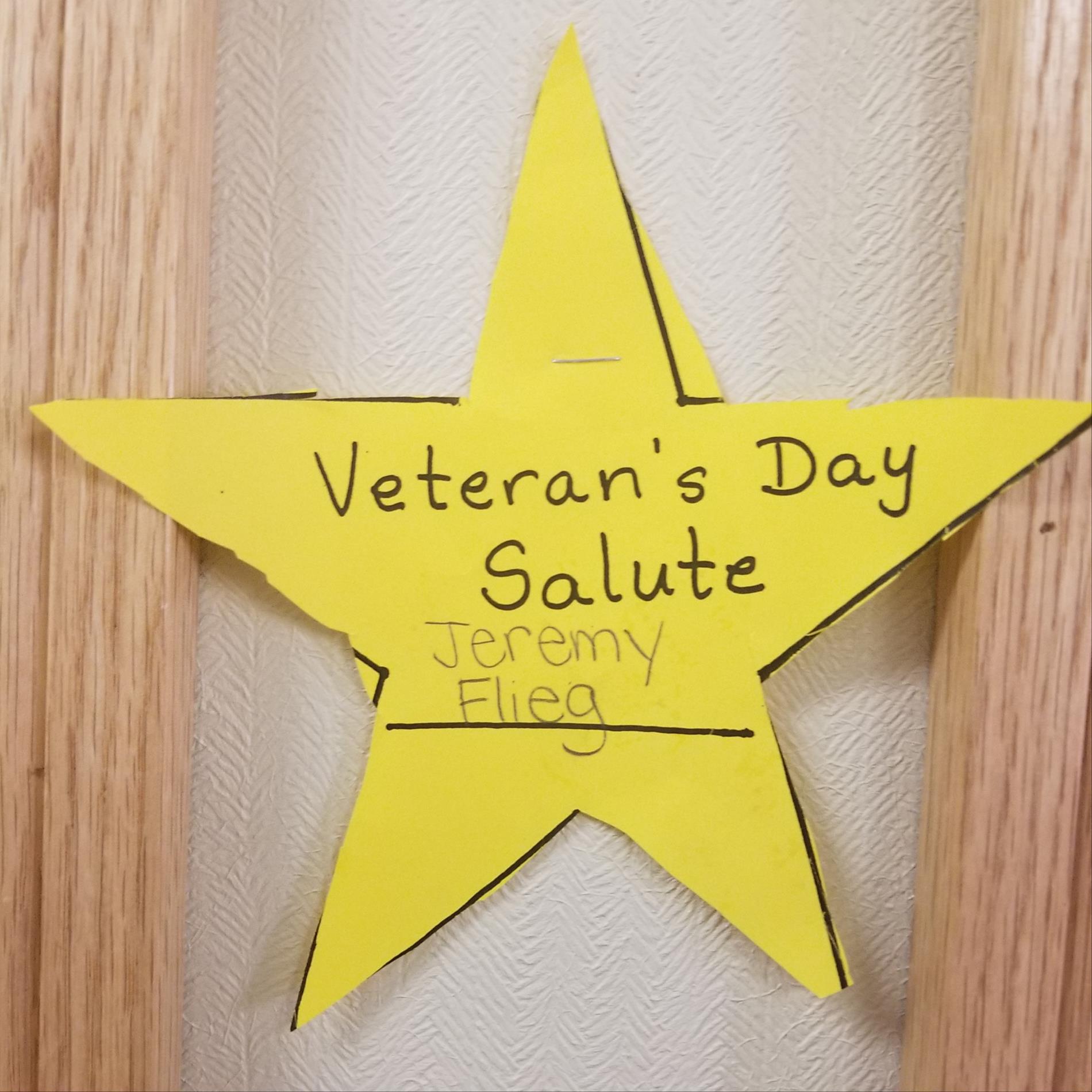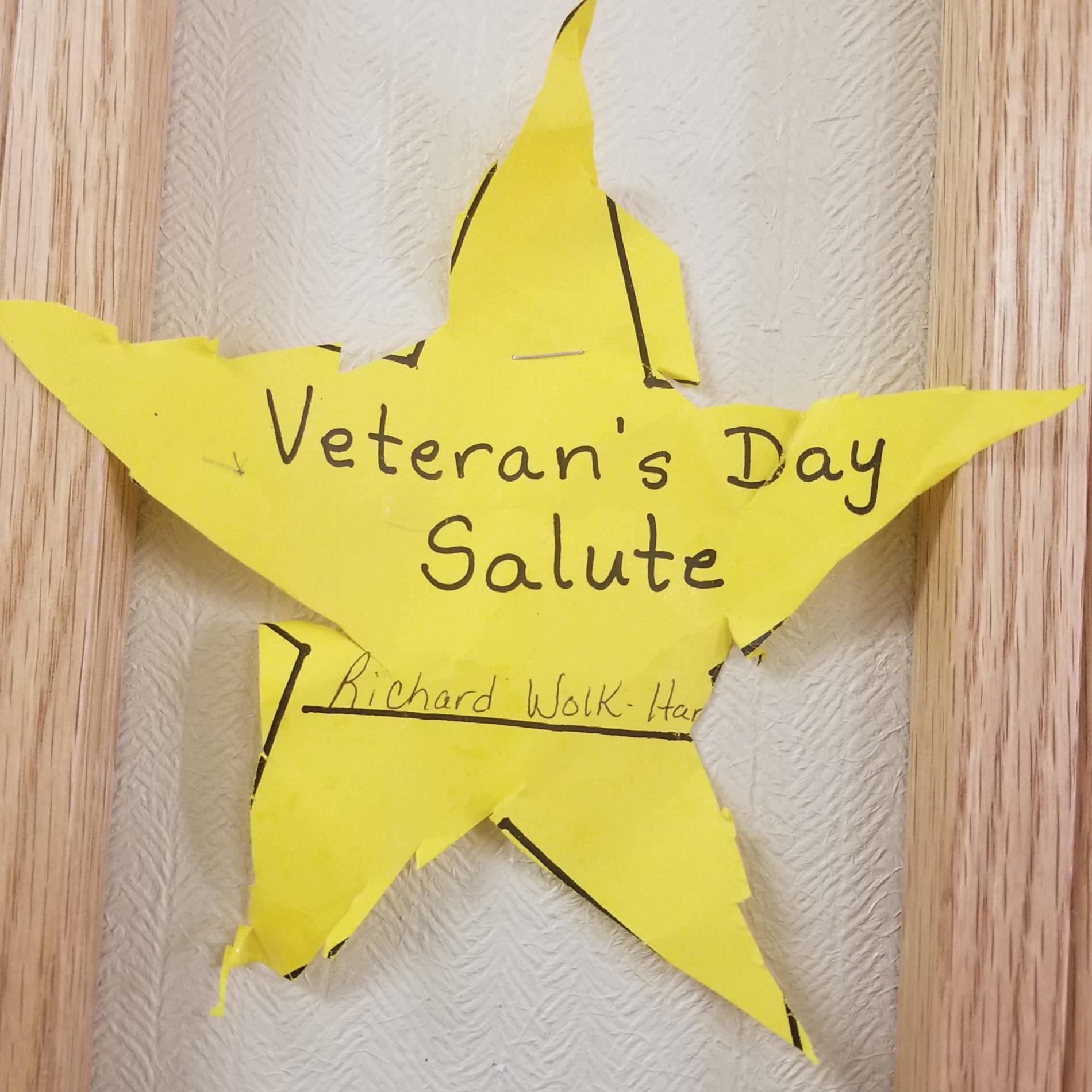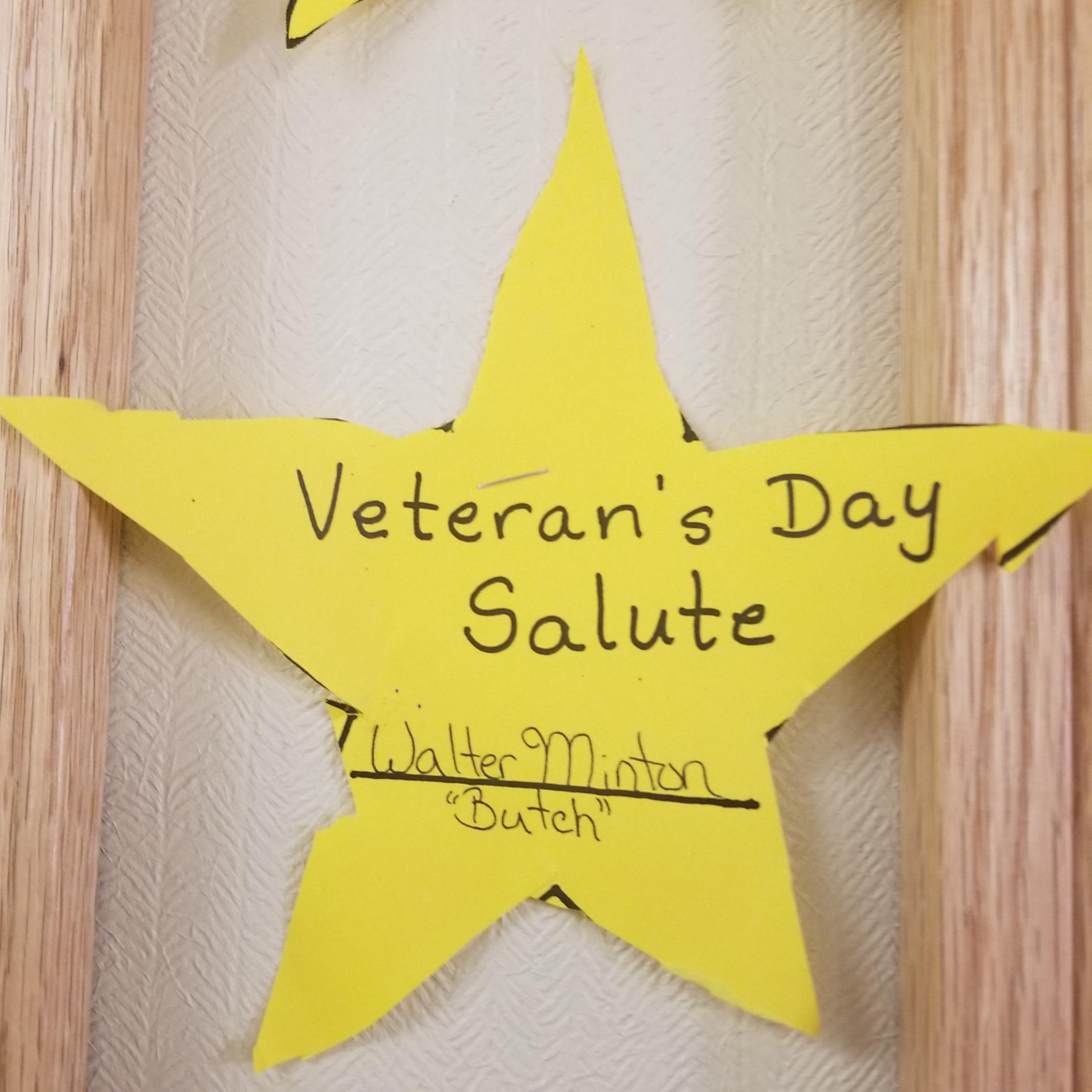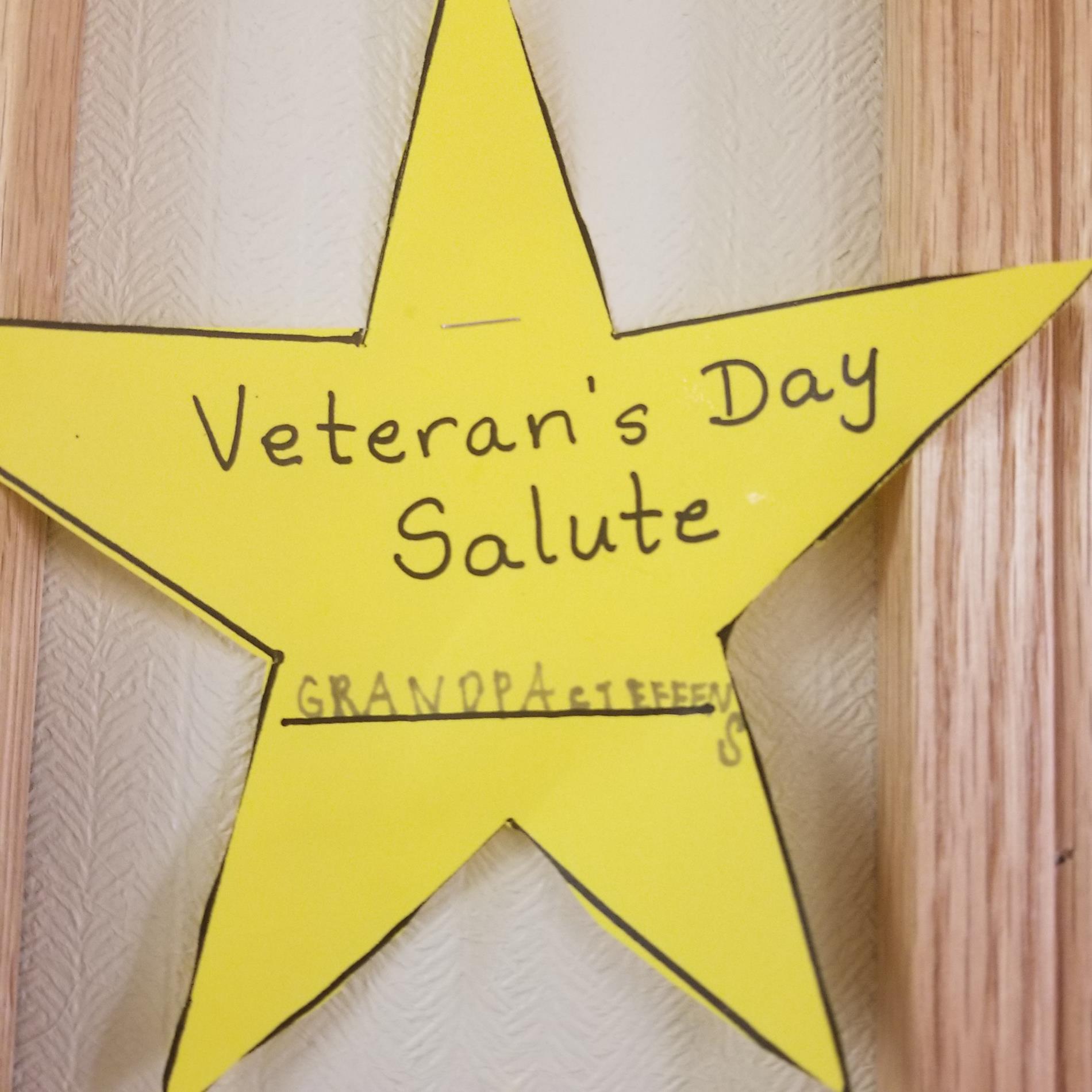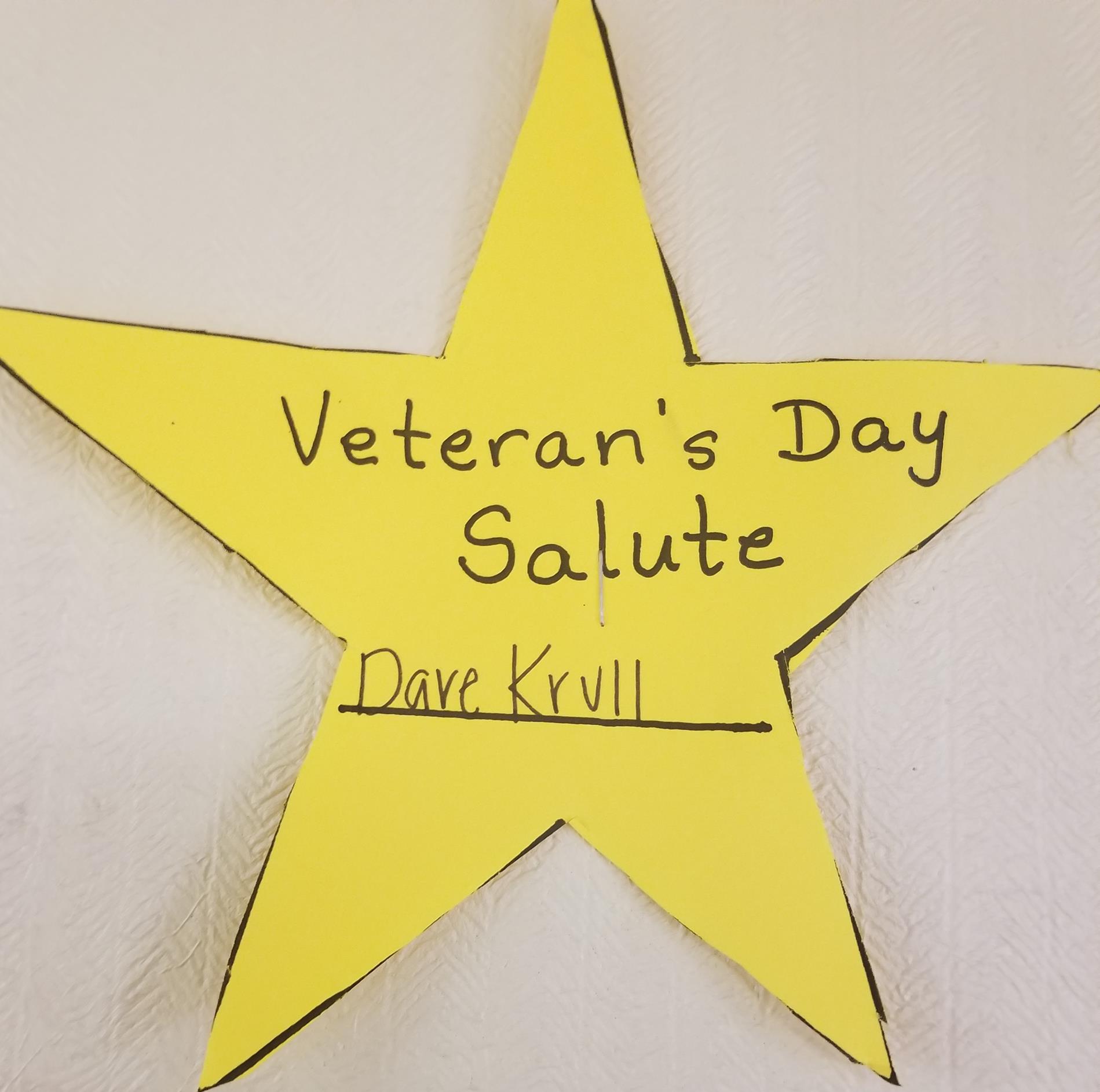 APS students have been preparing for Veteran's Day over the past few weeks. They have been learning patriotic songs in music class, learning poems, practicing the pledge, writing essays, and much more. Our Virtual Assembly is available online.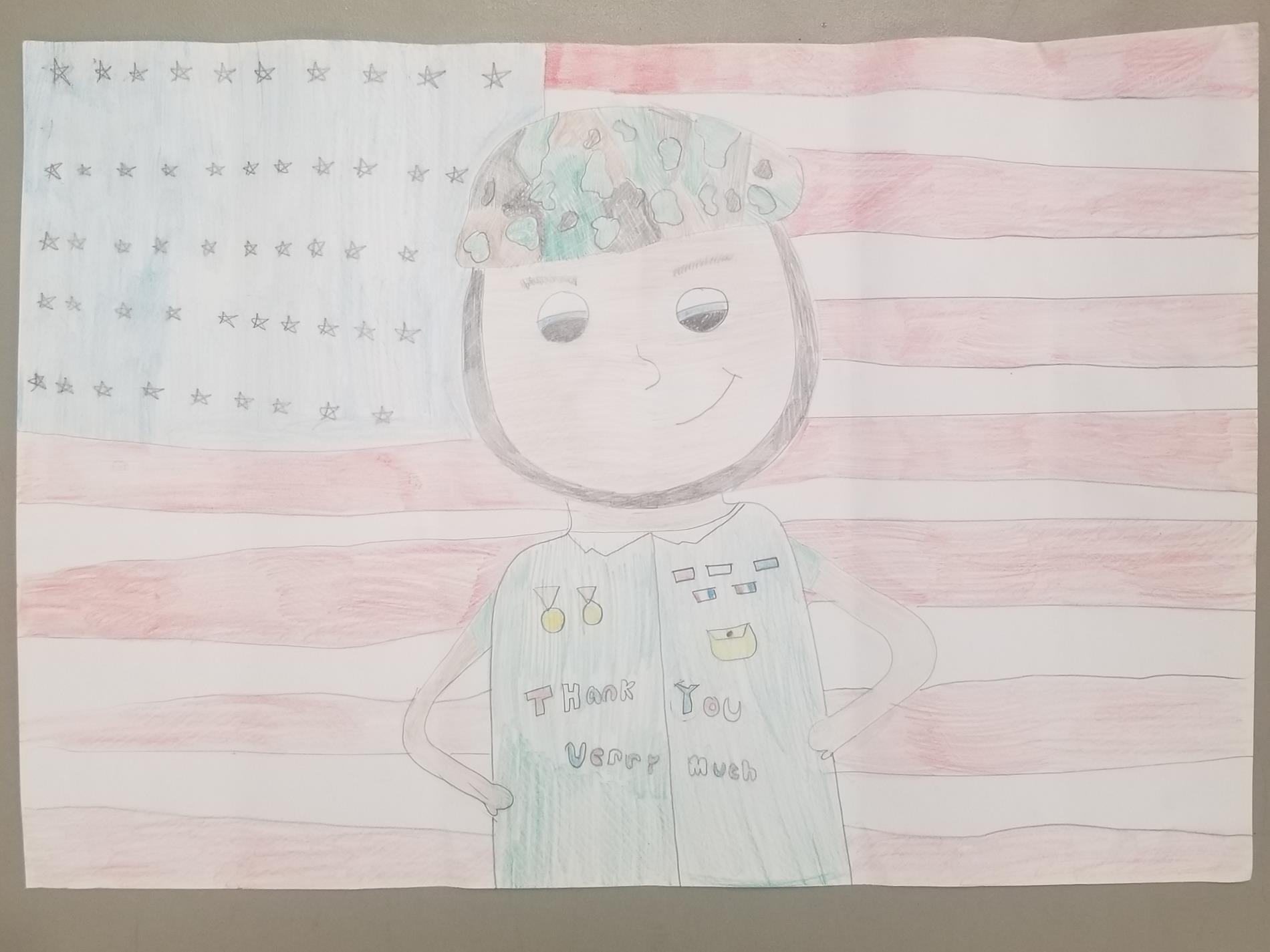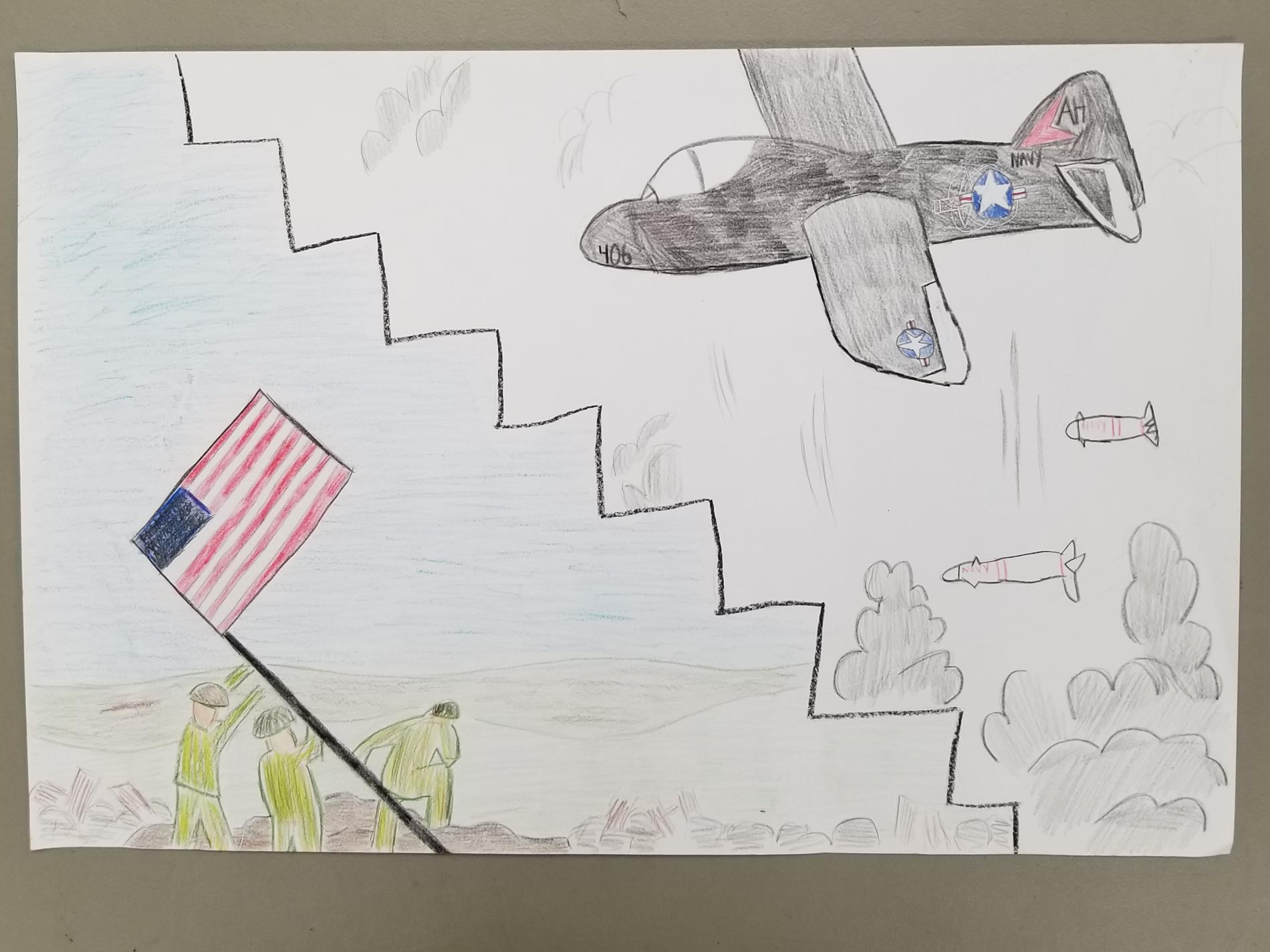 Virtual Veterans Day Assembly 2021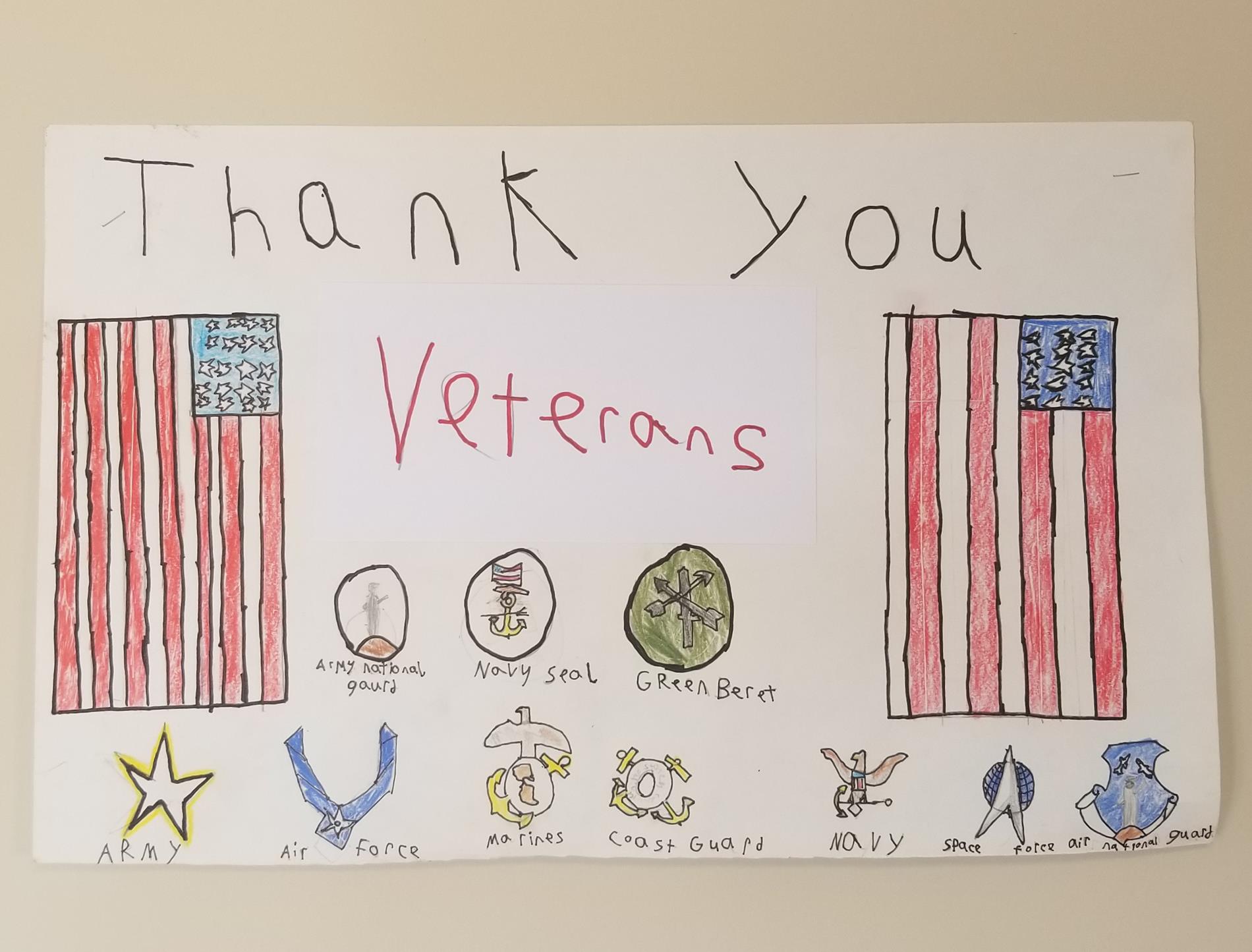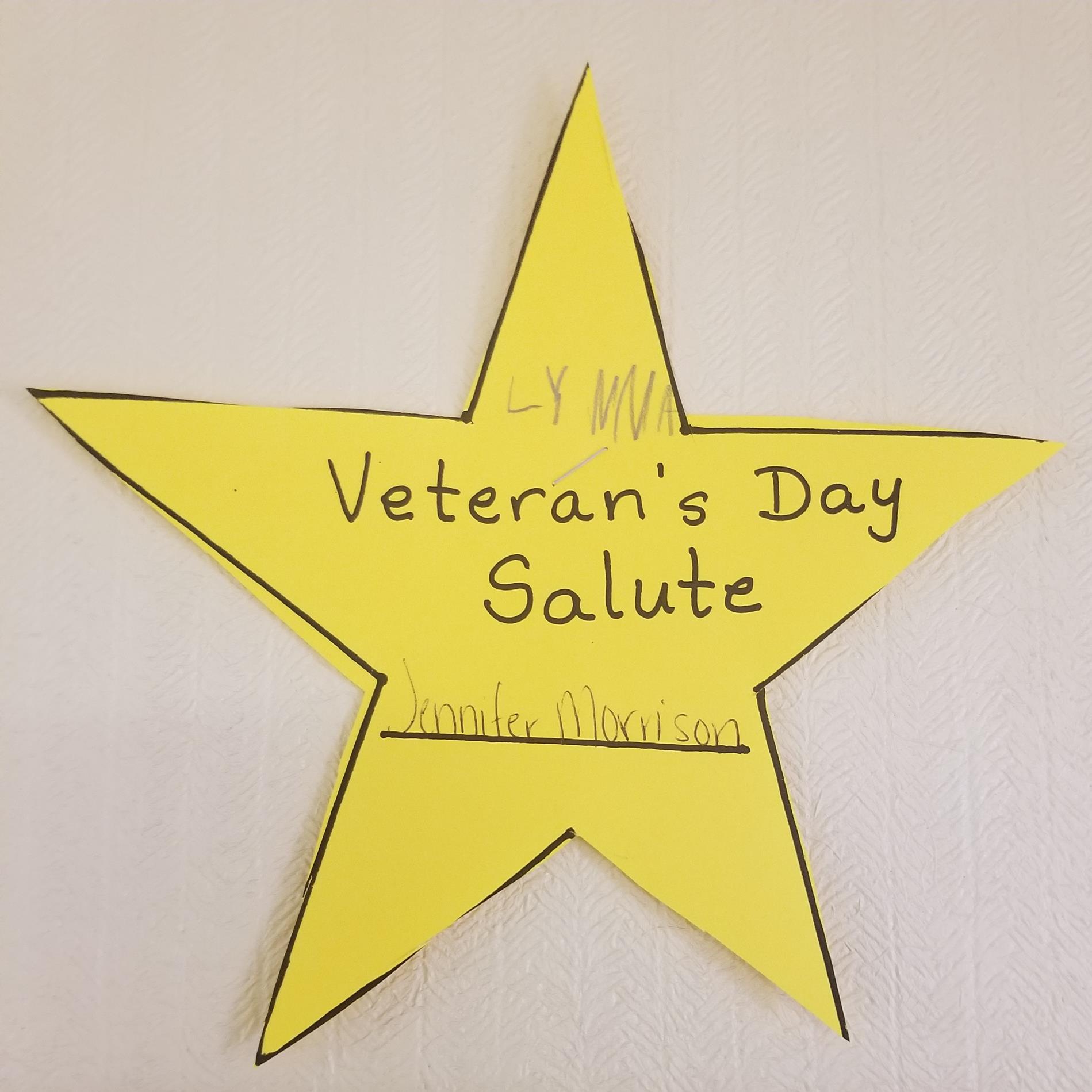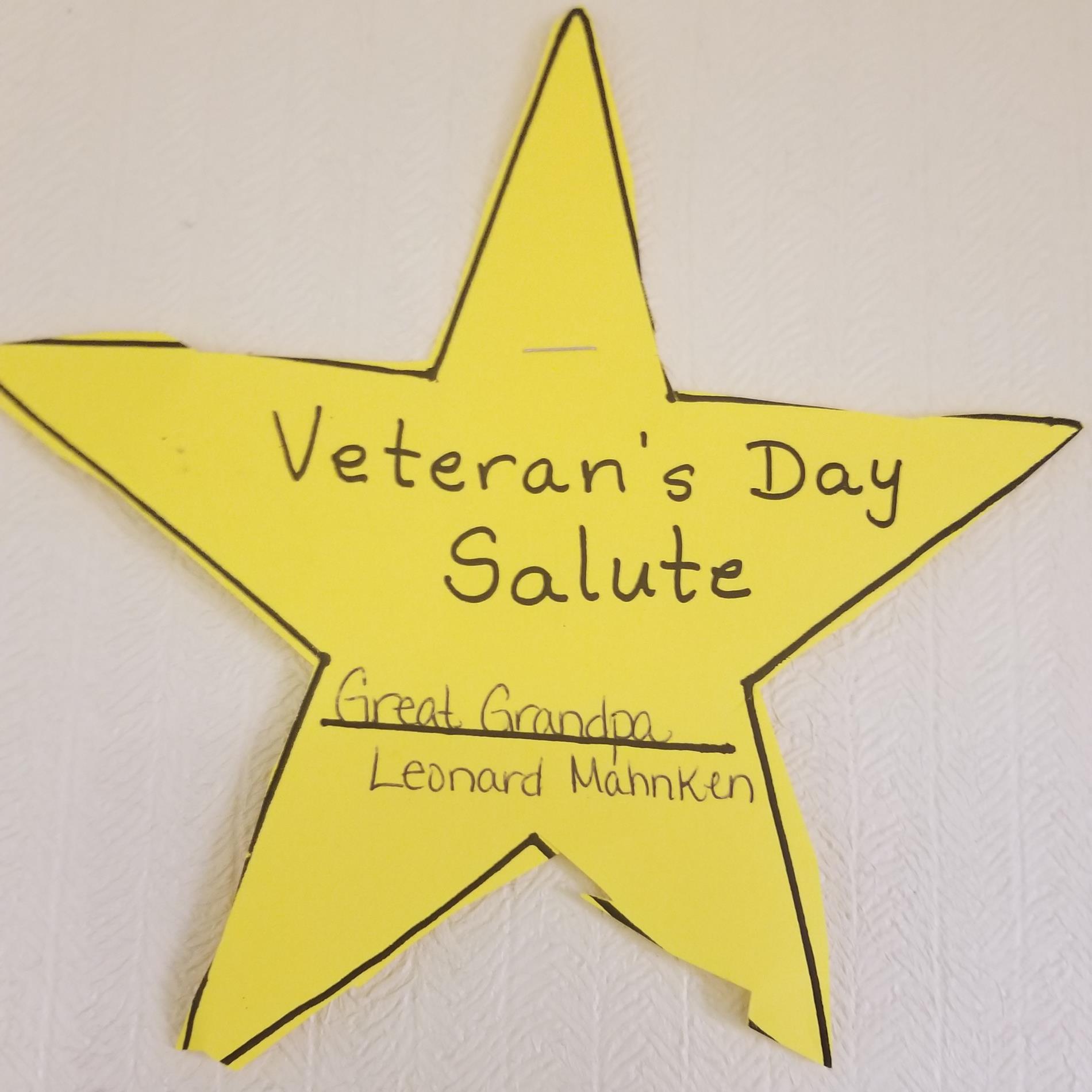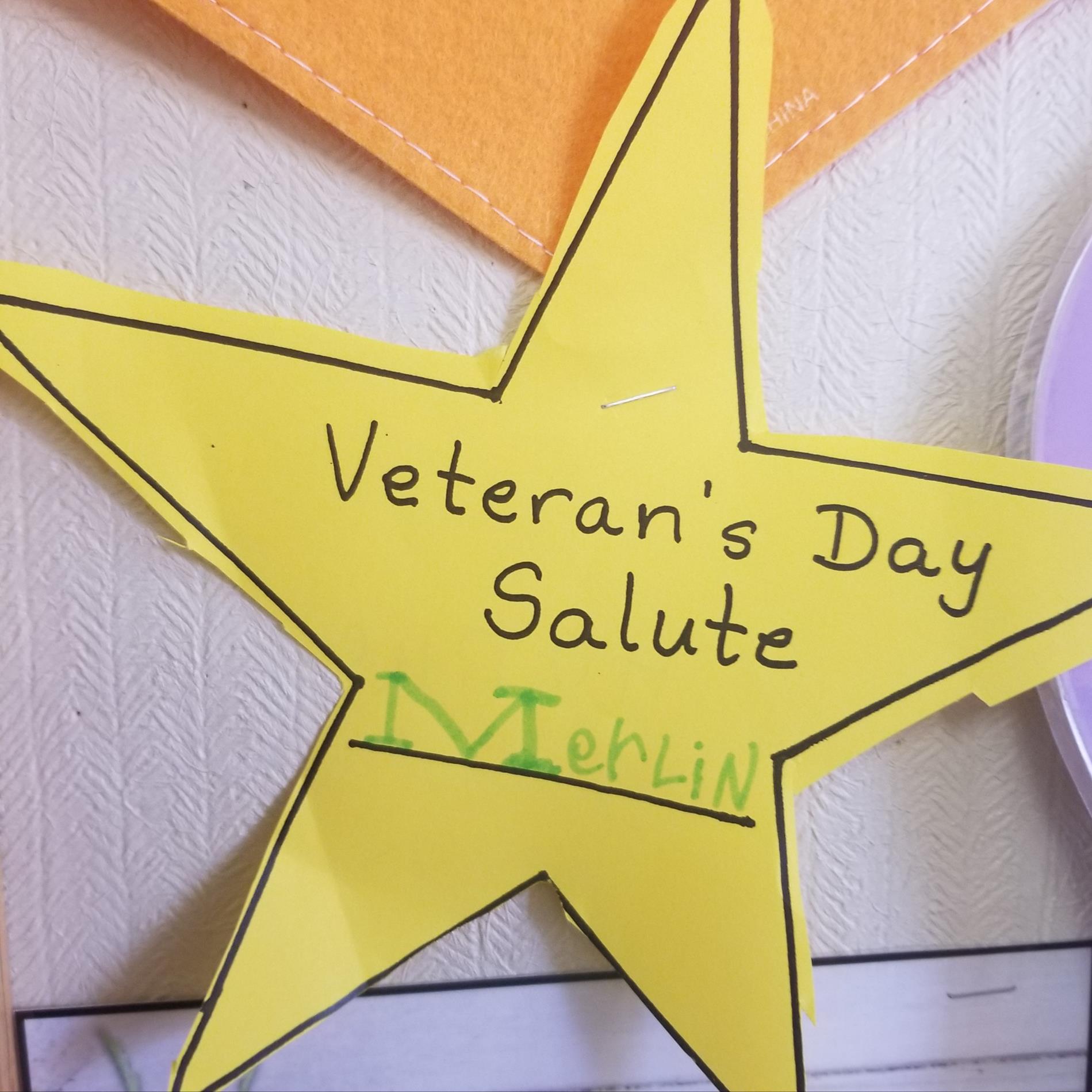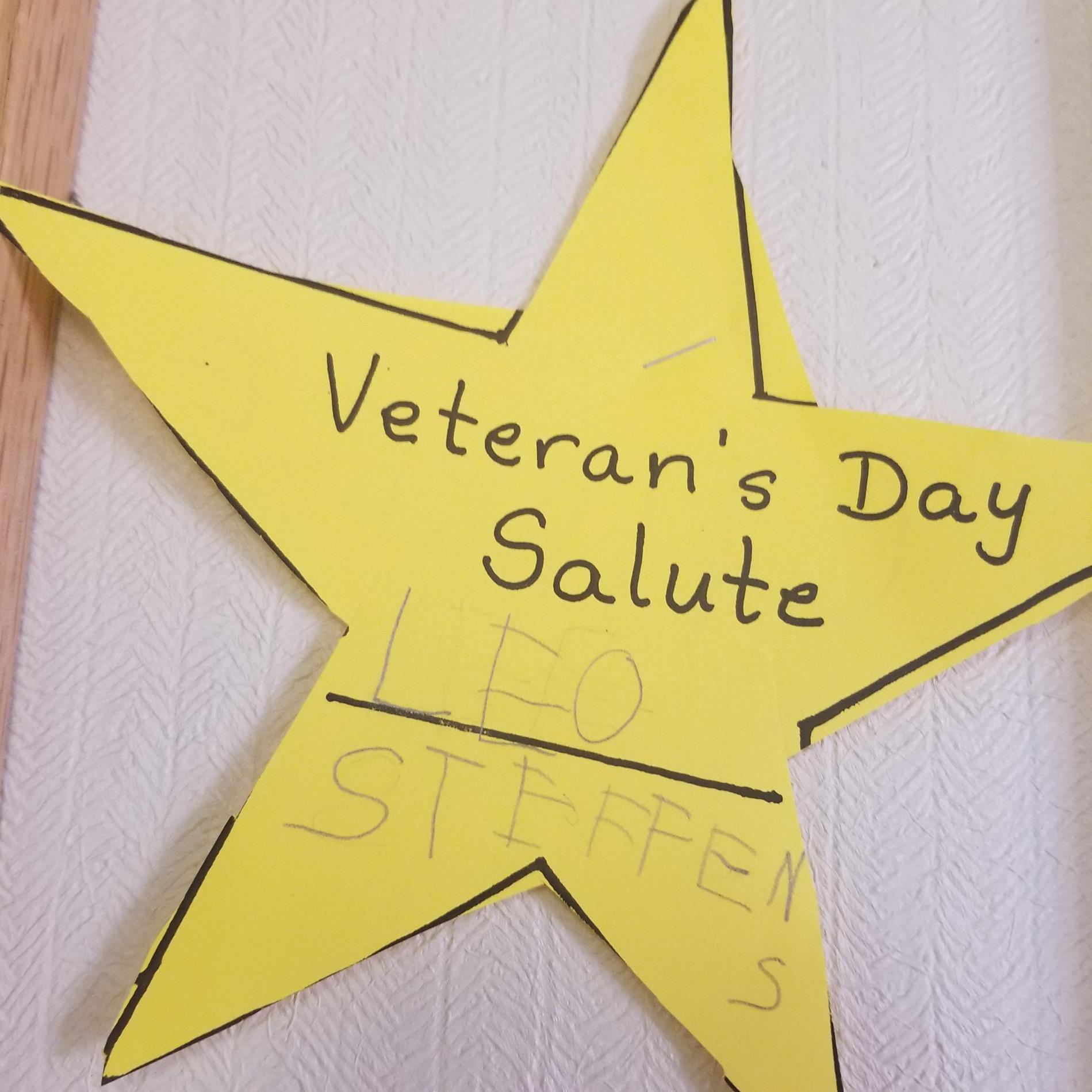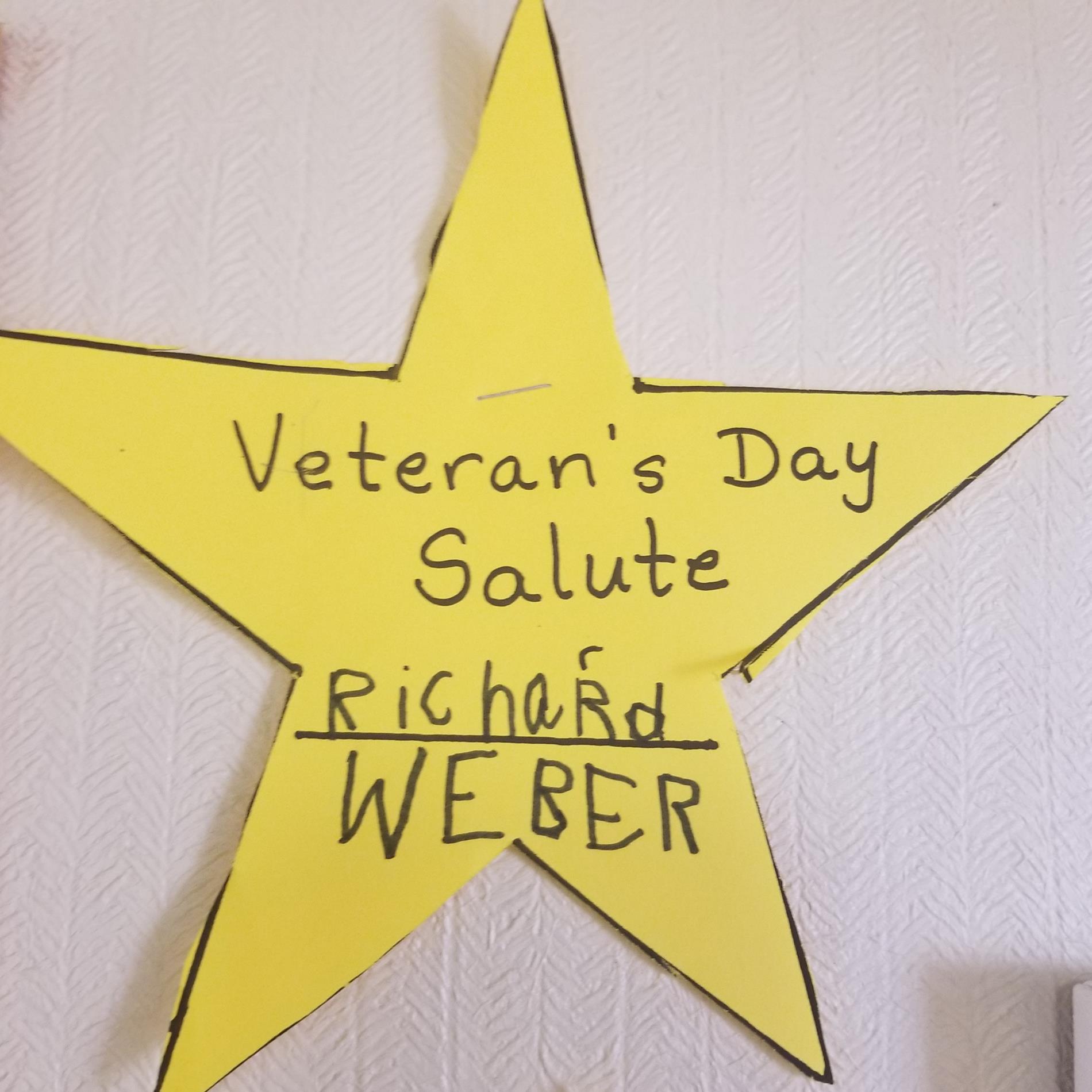 Dear Veterans,
You have sacrificed a lot. Whether you were in the Army, Navy, Air Force, Marines, or Coast Guard you have sacrificed a lot. You left your families behind to go fight for us and keep us safe so we can live a happy everyday life. When we were living happily having fun you were hungry, thirsty, cold or hot; fighting for us. We complain when we get a little cold or hot, when you guys were either enduring negative degree weather or blazing hot getting shot at or even wounded. Only a few people actually know what you go through.
What does a veteran mean to me?
To me, being a veteran means fighting for and protecting the people and the country that they love. It means making a lot of sacrifices, having courage, and knowing people have respect for them. It takes a lot of courage for people to say that they want to be in the military.
I am so grateful for the sacrifices you have made for us. And for those of you who are wounded or have PTSD. Don't give up, keep fighting. If you ever need help we are here for you. If you can't find anybody just pray. The Lord will help you, He is with you. He loves you, so do we.
Jeremiah 29:11 - "'For I know the plans I have for you,' declares the Lord, 'plans to prosper you and not to harm you, plans to give you hope and a future.'"
Joshua 1:9 - "Have I not commanded you? Be strong and courageous. Do not be afraid; do not be discouraged, for the Lord your God will be with you wherever you go."
Philippians 4:13 - "I can do all things through Christ who strengthens me."
You left your house and got on the plane knowing God will protect you through the battle. You fought to keep us free. You men and women are very brave. Words can't express how thankful I am for you guys.
When 9/11 happened you didn't back down, you brave men and women showed Al-Qaeda who was boss. You guys didn't back down, you went in there and got him then went after the Taliban. For all the men and women killed in that raid, thank you very much for your sacrifice. And if you made it out safely you are brave. You still continue to keep us free, and make sacrifices.

Thankfully Yours,
Austin Sticht

Thank You Veterans,

Thank you veterans for all you've done: For all the war and battles, all the lives lost, all the trauma you have to endure in day to day life, all the sacrifices you made, and your fight to help preserve my freedom.

Thank you to all the veterans who fought all the terrorist groups that tried to hurt us or are allies. Such as Al Qaeda, The Taliban, Isis, the Somali pirates, Iraq, Syria, and the Islamic state of Iraq. Thank you to the veterans that fought in Vietnam, and to the veterans who fought in Korea. Thank you to all who woke up one day and decided to serve in a branch of the military, knowing that in deployment your life could end in an instant.

There are many things that I and so many other people are grateful that you've done. Some put their life at risk, while many needed it most. Many knew when they won their battles then they could finally go back home. This motivated them to keep fighting for us. Every conscript knew the dangers they could be in. But at the same time every conscript knew they could help in a greater cause, like protecting America and every citizen inside its borders.

I don't think anyone could thank our veterans enough. For all they've done for us, we should help, and support them in every way possible, such as mentally and physically. We can pay back our veterans by helping cook food, giving them discounts at stores, or helping them find shelter. Yes, helping find a veteran's shelter is big. Sadly, 60,000 veterans sleep in the streets. And 1.4 million veterans are at risk of homelessness. While this problem is decreasing we should still be concerned about it and treat our veterans well, as they treated us well, when they risked their life, for people like you and me.

My name is Holden Huber and this is my thanks to every veteran who fought for our country. And who fought for the people of this country. God bless America and have a great rest of your day.

Roses are red, violets are in bloom,
Thank you Veterans, You saved us from doom.
You fought for us, so we could live free
And for us to take every breath that we breathe
You did us a deed, so we could be free
You chose to fight, for everyone's rights
Thank you Veterans for everything you do,
I couldn't live my life without you.
-Riley
To all who has answered the service call
All tall and all small.

To the servicemen who paid their lives for us
to have freedom again,
To live without grief.

In your memory I celebrate this day as Veterans Day.

There's not hugs tight enough,
There's not a smile wide enough,
There's not words big enough.

Let us give up this time
To give glory and praise
To the world all around
To the changing of the day
We were born to be one
To unite and hold hands
But the wars
They continue dividing land.

There's not enough thank you's
But I want to say thank you.
-Jordin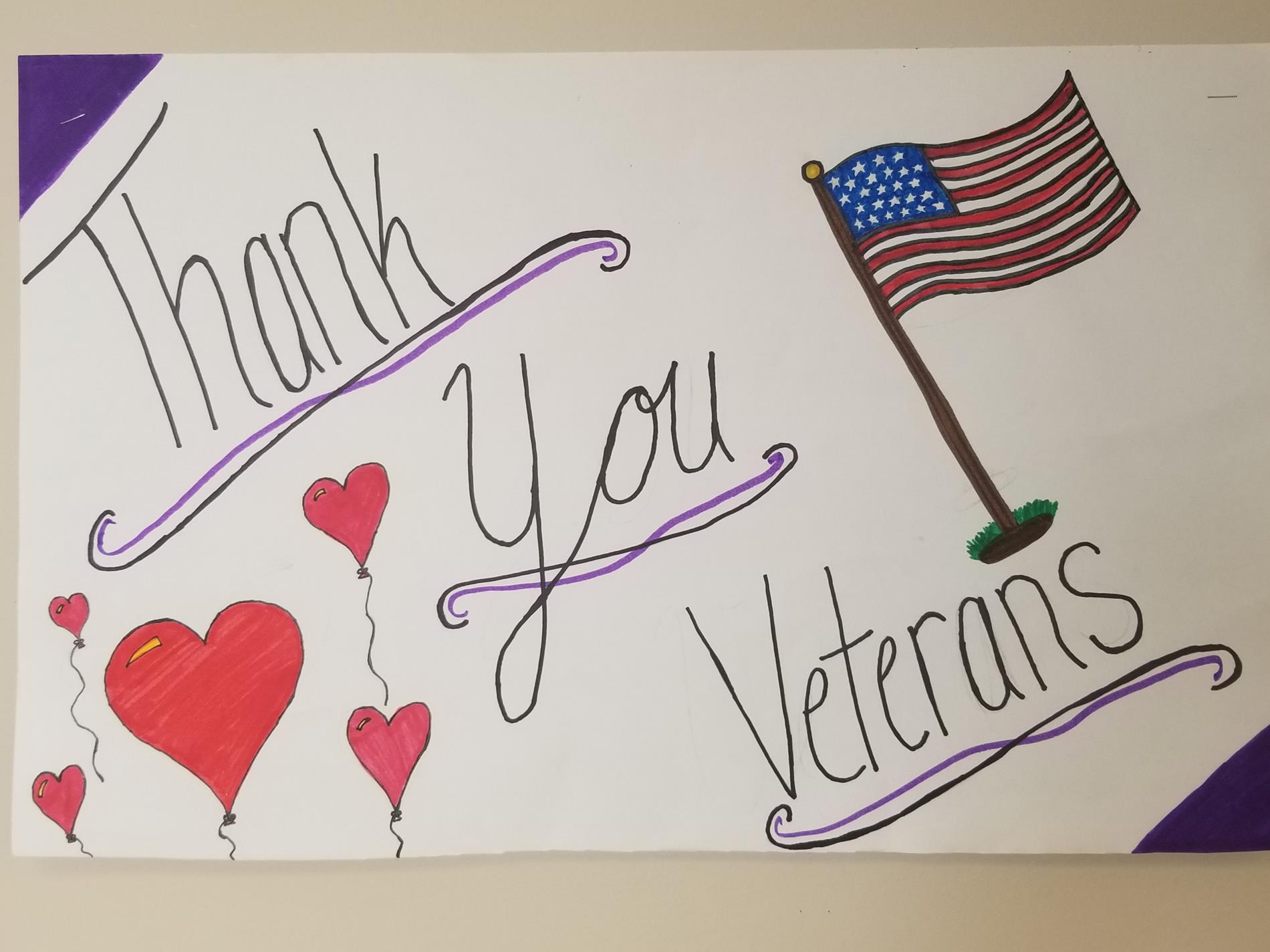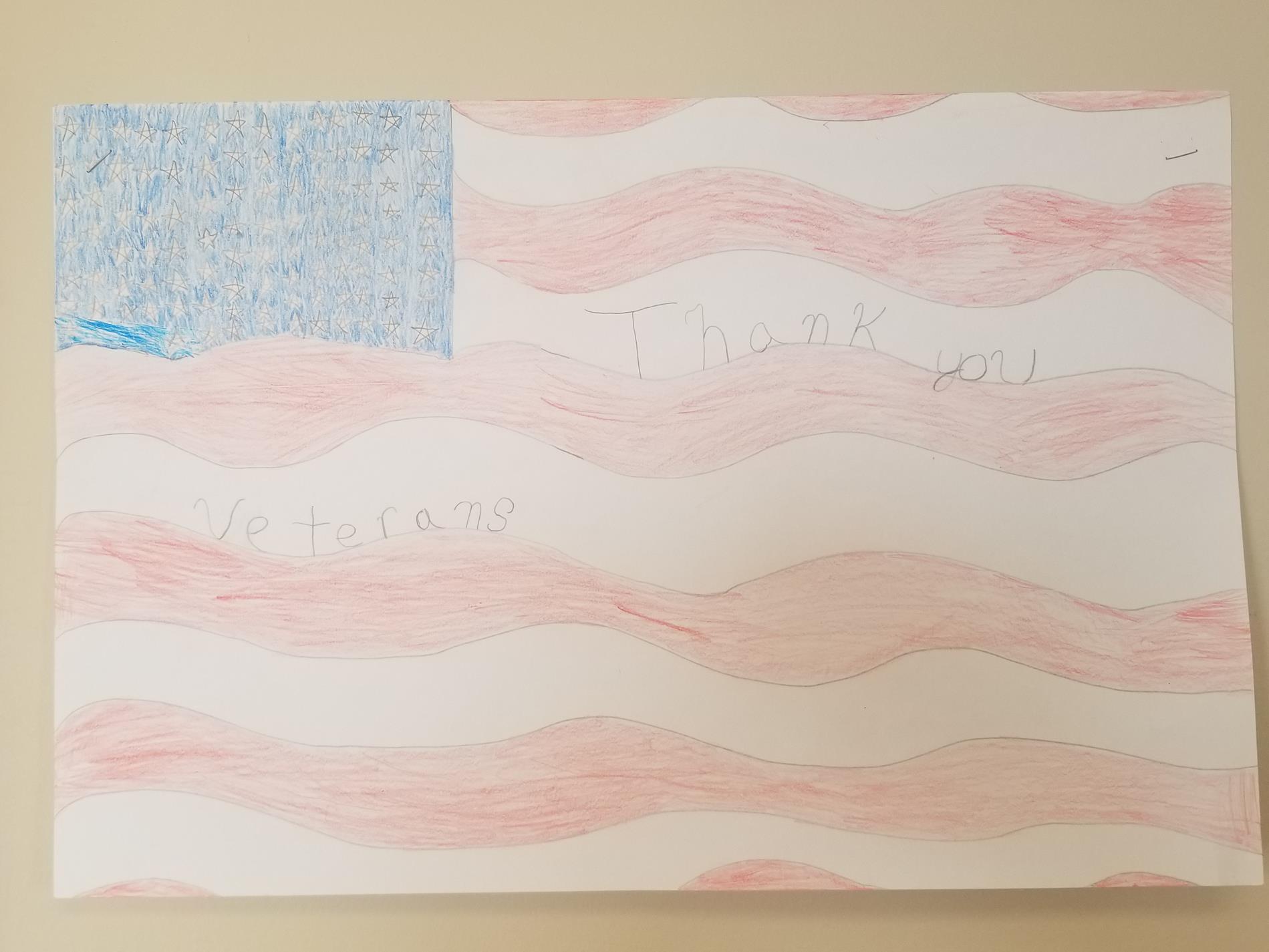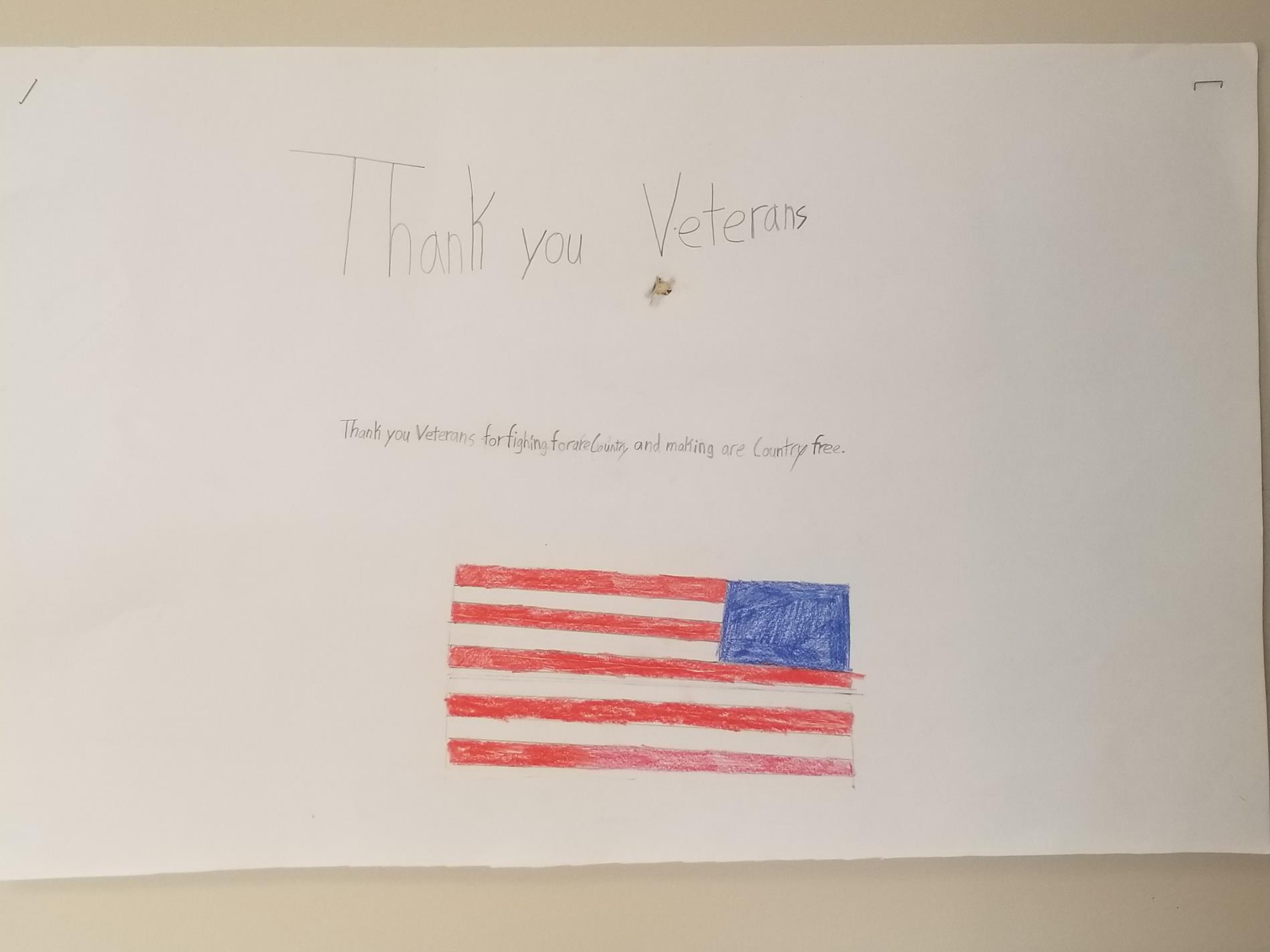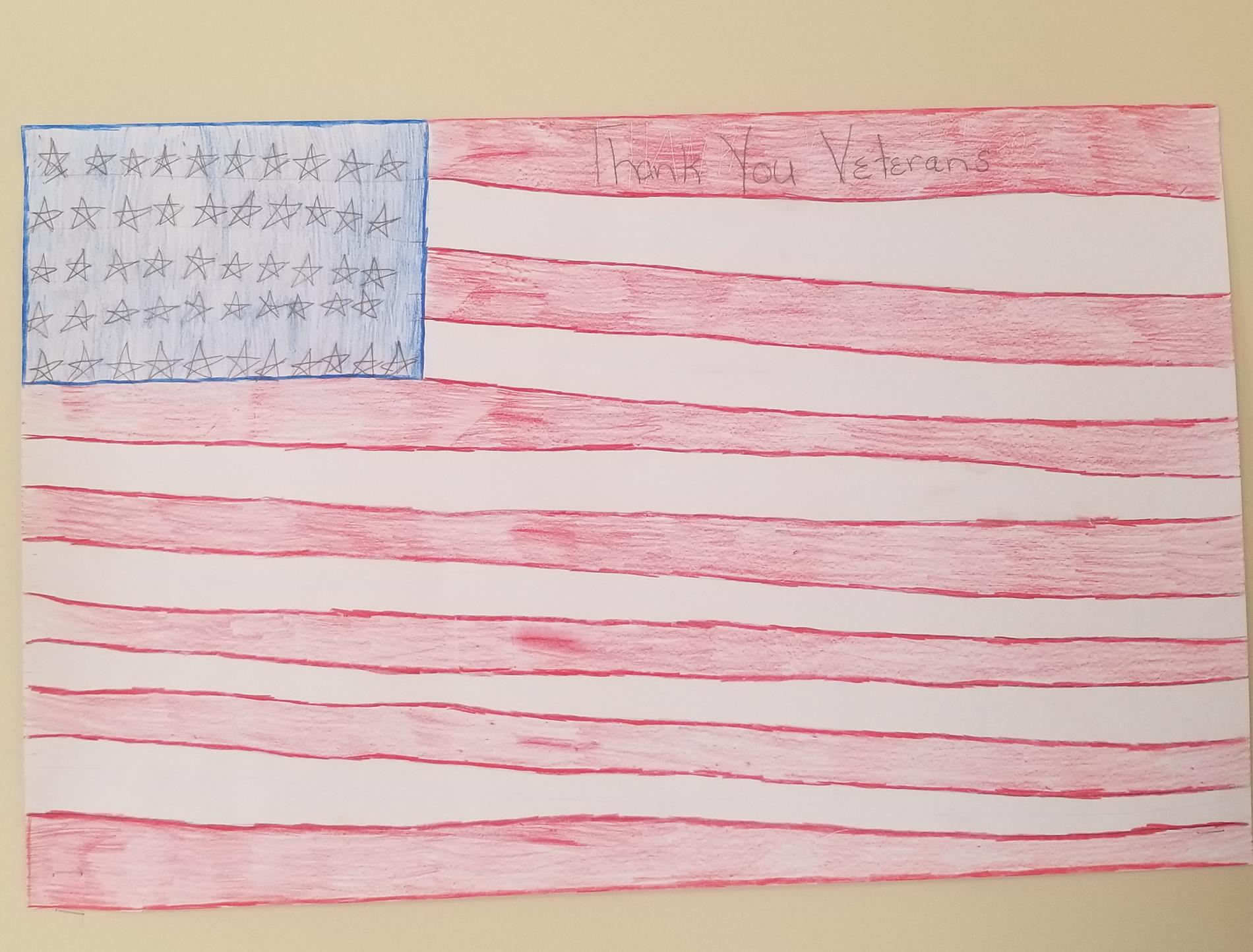 My Veterans Day Essay
During the past couple of days I have been learning about veterans. Some of the information that I have learned will be in these upcoming paragraphs. I think that you will enjoy learning about this topic. First, I will talk about why veterans day is celebrated on November 11 every year. Along with that I will talk about why it is important to honor our veterans. Next, I will talk about the insane number of brave Americans that have served our country. I will also talk about what we can do to show our veterans that we care. Lastly, I will do a paragraph to just honor some of the many brave veterans that have served for not just our lives but the state and country. On that note let's go ahead and get started.

Veterans day is celebrated on November 11th because that is the day that Germany and America signed the arminiece (agreement to end a war. Like a truce.) to end world war 1. Later on May 13, 1938 they proclaimed veterans day a legal holiday. Just as I promised you in the first paragraph I will talk about why it is important to honor our veterans. There are many reasons we should honor our veterans but why do we? We honor our veterans because they were brave enough to risk their life to save us and our country. I am not you but I would be way way way too scared to ever go out and know people are out to kill me and everyone else that I have gotten attached to at all. Just always remember they are not doing this for themselves but for us and our country.

Did you know that 5.9 million American soldiers served in the Vietnam war. 650,000 Americans served in the Persian Gulf War, in the Korean War 933,000 Americans, in World War 2 16 million Americans served. When you add these numbers together you get 23,583 million. This is crazy to me because it tells me how many people are brave enough to risk their lives for us all. Again as I promised all of you I would talk a little bit about how we can honor our veterans. There are many ways to honor our veterans. It doesn't have to be something huge but just something that will make them be proud that they did what they did for our country. You could simply write them a letter saying thank you. You could tell them thank you. The one that I am about to name would help everyone, try to keep the places you can clean because if I were a veteran that almost got killed just to save a dirty trashy place that no one cared about I would wish that I had not done so. These are some ways that you can say thank you to our veterans.

Right now I want whoever is reading this to just take a moment and think if you know anyone that served or is on active duty. Take a moment to just thank those people and really think about what they have done for us. For me I would like to think Wilbert Weibrect, Milton Engert, Jenifer Morrison, Tim Boetcher, Stefanie Boetcher, Dave Siebel, Paul Barber, Mike Pilz, Curt Baundistel and all of the others that are currently serving or have served. Thank you. You may have played a small part to you but, to me you have played a huge role. Before I go on I want to challenge you. I challenge you to go out to anybody you know that has served or is serving and to go up to them and tell them thank you.

I hope that you will try to do the challenge that I gave you in the paragraph above. I am just going to do a little sum up right now. In the first paragraph I talked about why veterans day is celebrated on November 11 every year. Along with that I talked about why it is important that we take a day to honor our veterans. Next in the second paragraph I talked about the insane number of brave Americans that have veterans. I hope you enjoyed learning about veterans day.

-Adalyn
To the Veterans
I want to thank all the veterans for all they have done. They have set us free and kept us free for years. They have risked their lives for our country, and the people.
My grandpa and dad are veterans, and I don't tell them everyday but I appreciate them. Whenever I see a veteran in the store or in a restaurant I always tell them thank you for your service. I feel as if we should celebrate more than just one day for our veterans. I think we should spend a whole month thanking our veterans for all they have done and that still wouldn't be enough. They deserve so much more for all they did, they set us free there is no way we can repay them because they already have done so much for us.
All the veterans who have served, risked their lives for us. The ones who serve now are taking the same risk they could die and they know it but they still serve because they love this country. To the future veterans, you will make the decision all on your own. You will want to keep your country free, and you know the risk but you don't care.
This is a huge thank you to all the veterans from the past, in the present, and in the future. We can't thank you enough for all you do. God bless you, and thank you for your service.
-Alleena
Thank you Veterans for you saved our lives
And a special thanks to the ones who died

You fought for us so we can live free
Instead of living in a state of grief
We thank you for everything you have done
And for every war you've won

We have lost some soldiers
Who never grew older
But those who have fallen
Will not be forgotten

We will holler their names to the ends of the Earth
Just to show how much they are worth
So thank you to the Veterans for fighting for our lives
And one more thanks to the ones who now fly

-Lilleigh
Where Ever You May Be
Thank you Veterans, where ever you may be,
land, air or out in sea.
Thank you for your sacrifice,
You've saved my life!
Now Americans can thrive free and alive.
Army, Airforce, Navy, and Marines!
Godspeed men and women
Where ever you may be.
-Bryce M
Mighty Mustangs 4-H Elects Officers
The Mighty Mustangs 4-H held their first meeting of the 2021 school year and elected officers! In 4‑H, we believe that every child has the potential to be a leader!

Mighty Mustangs 4-H Officers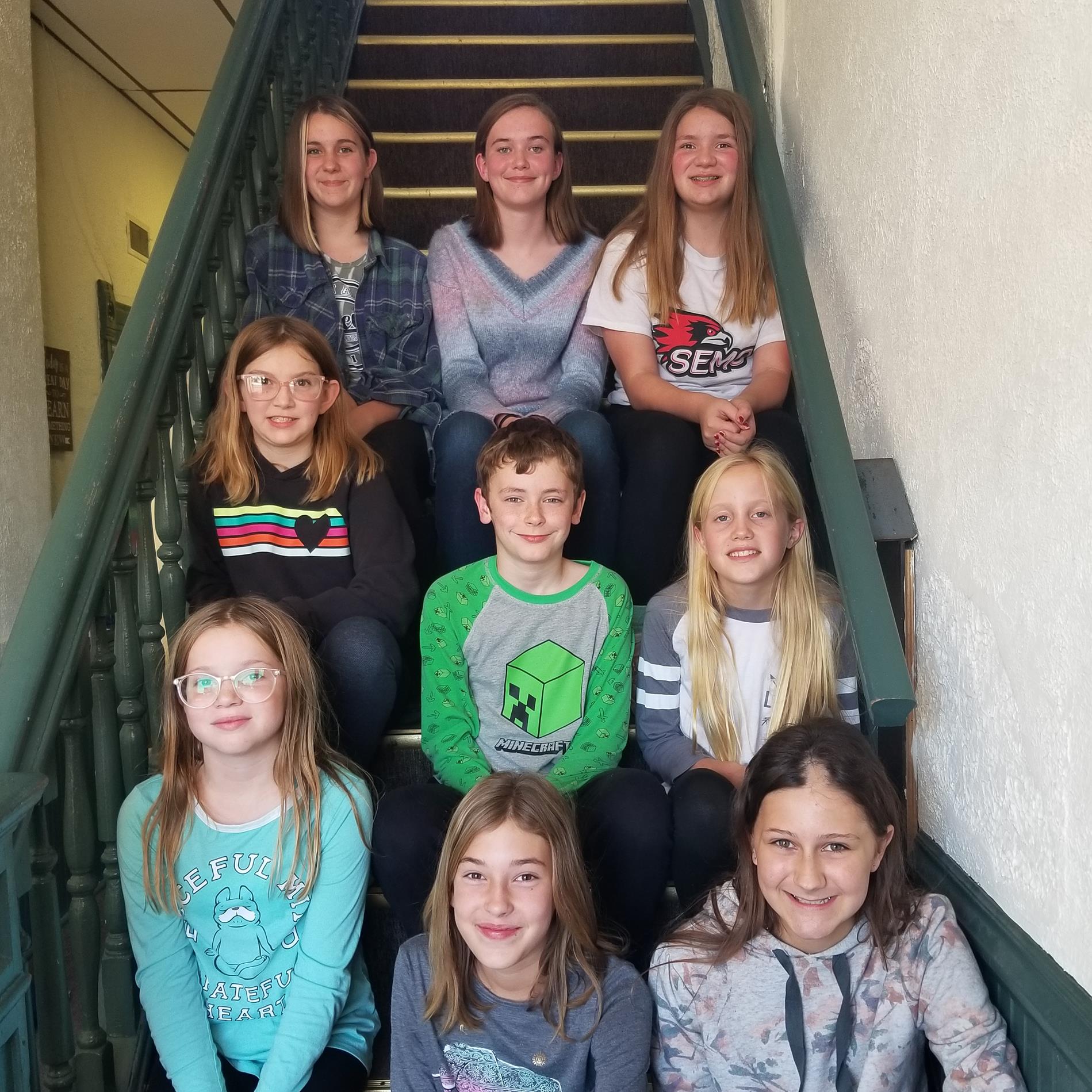 Mighty Mustangs 4-H Junior Officers
This Week's Featured Art and Student Work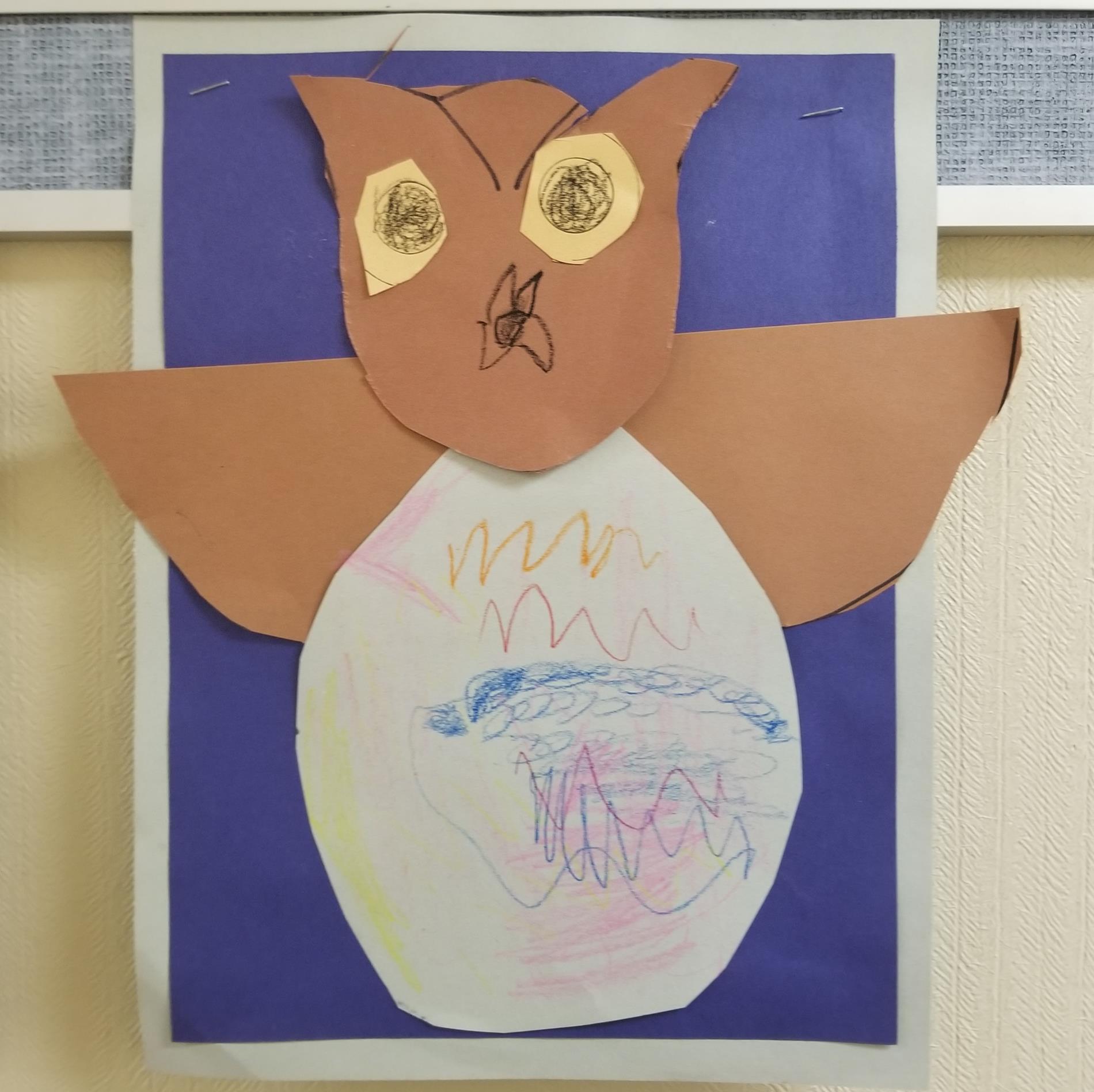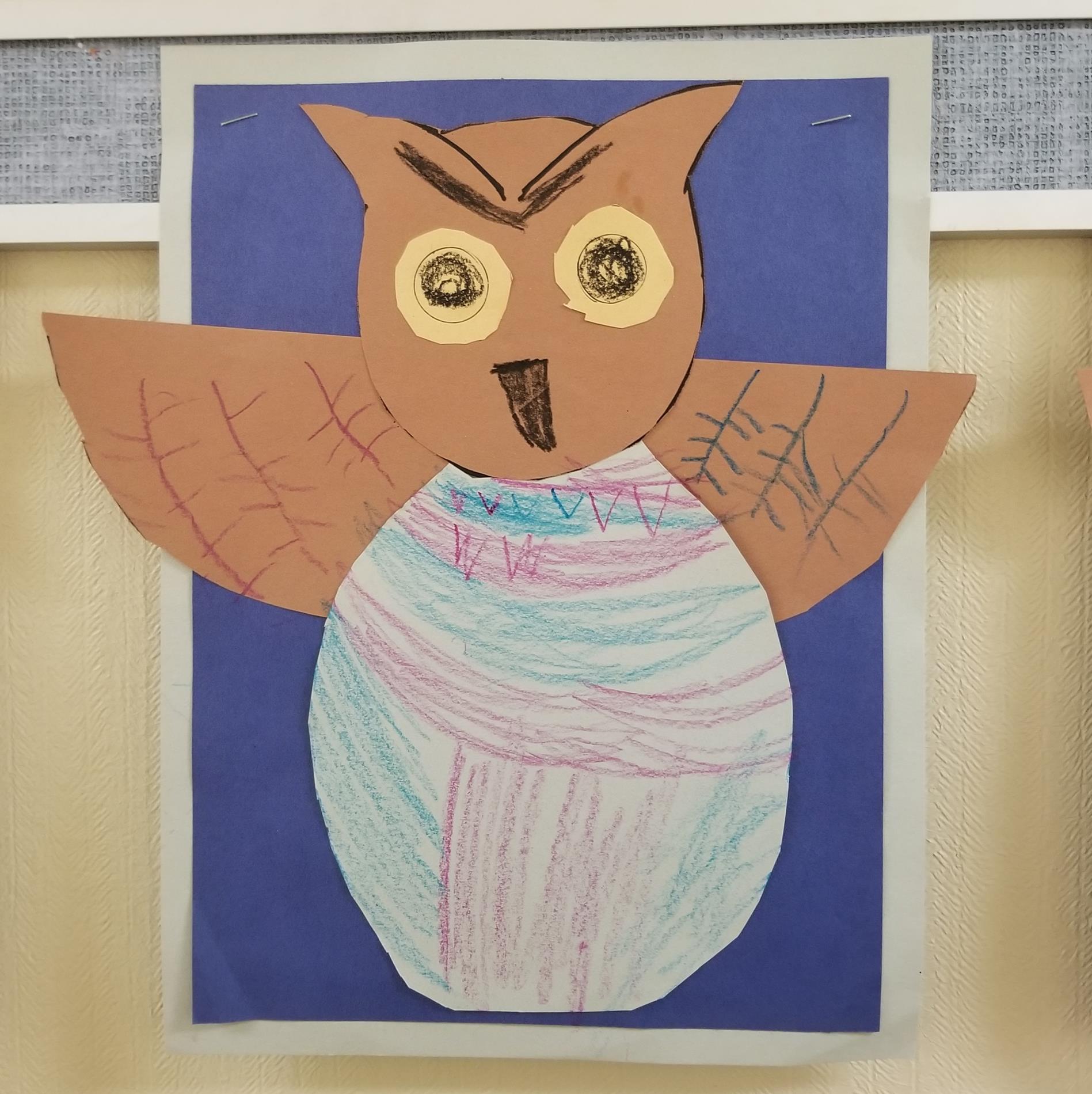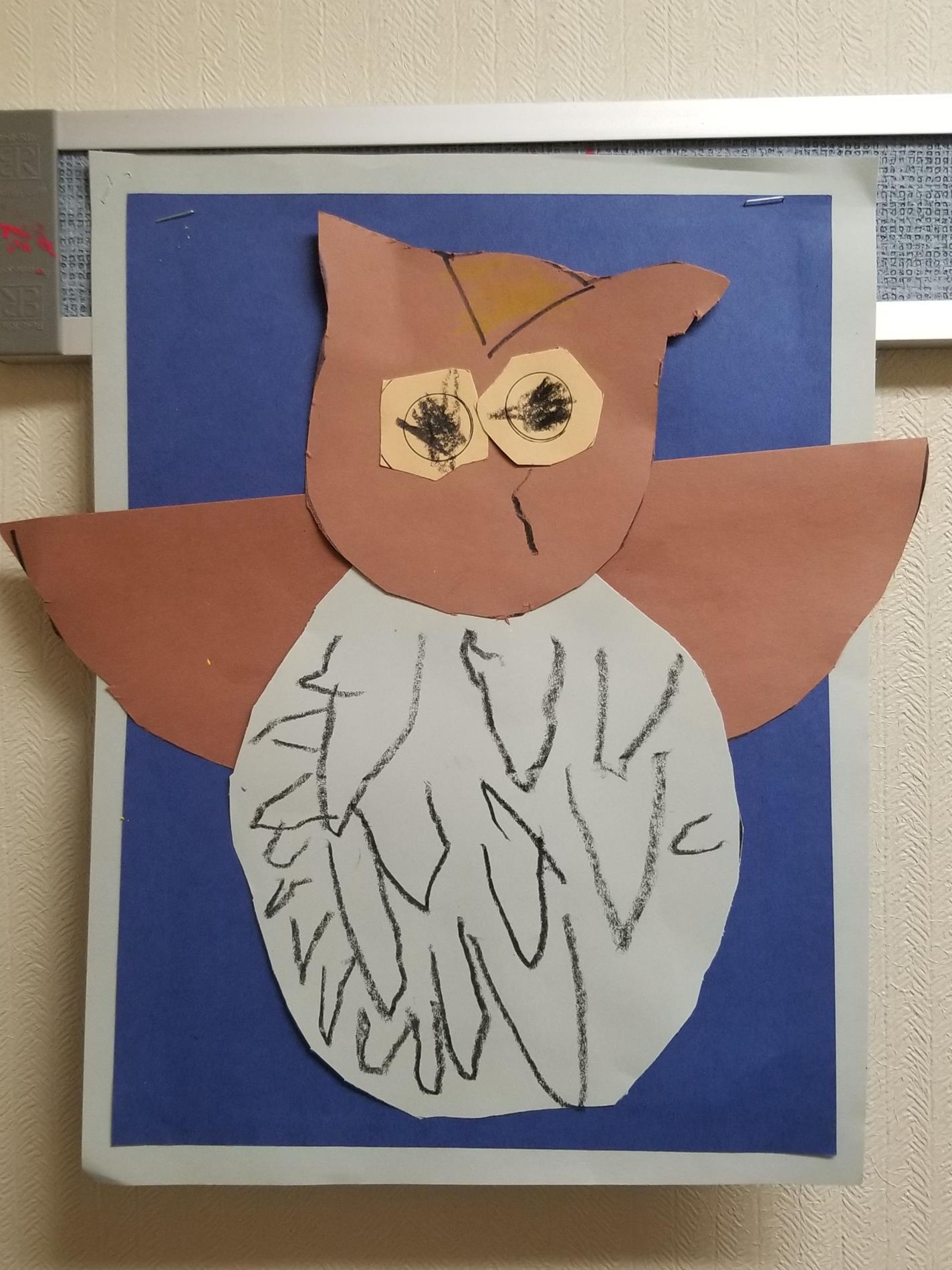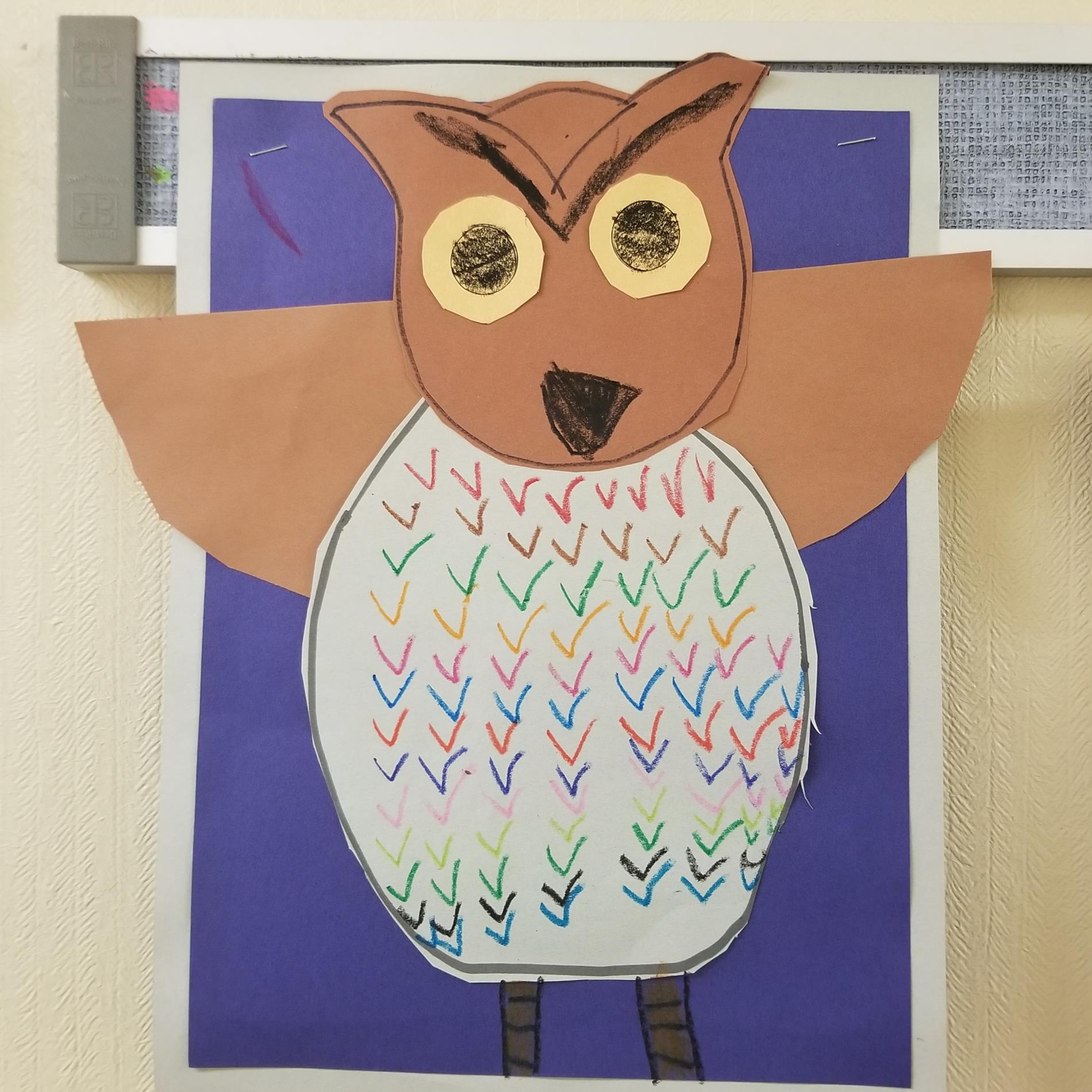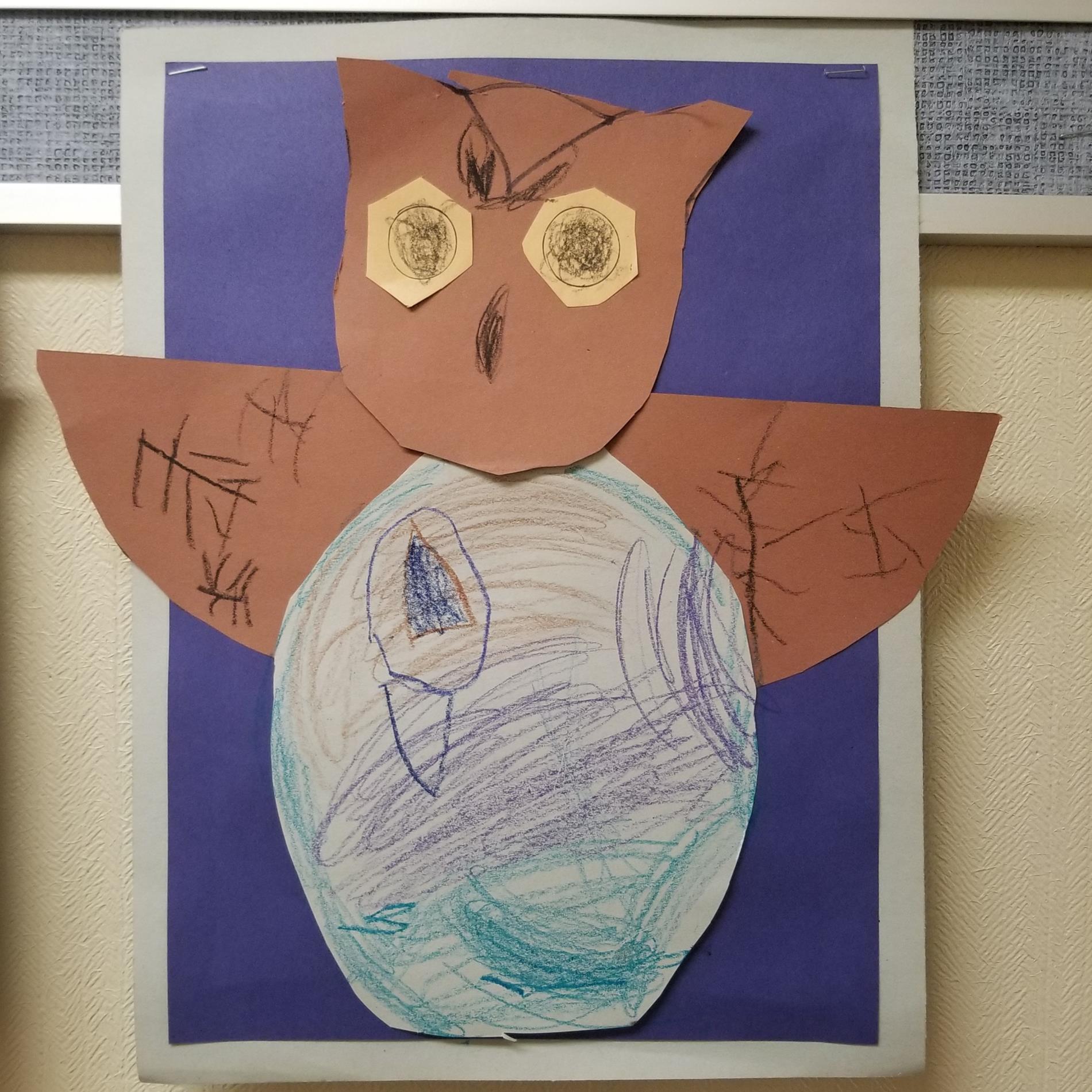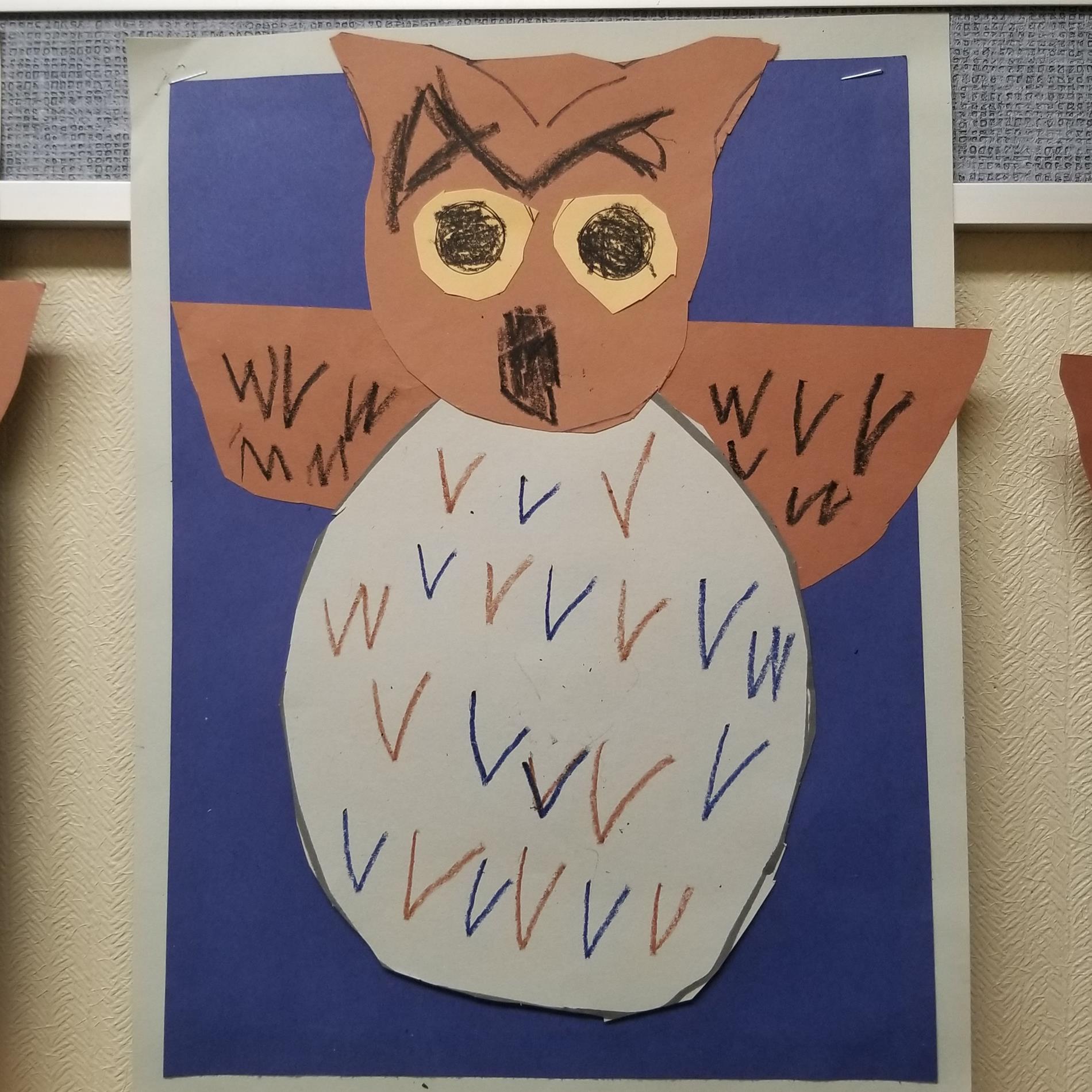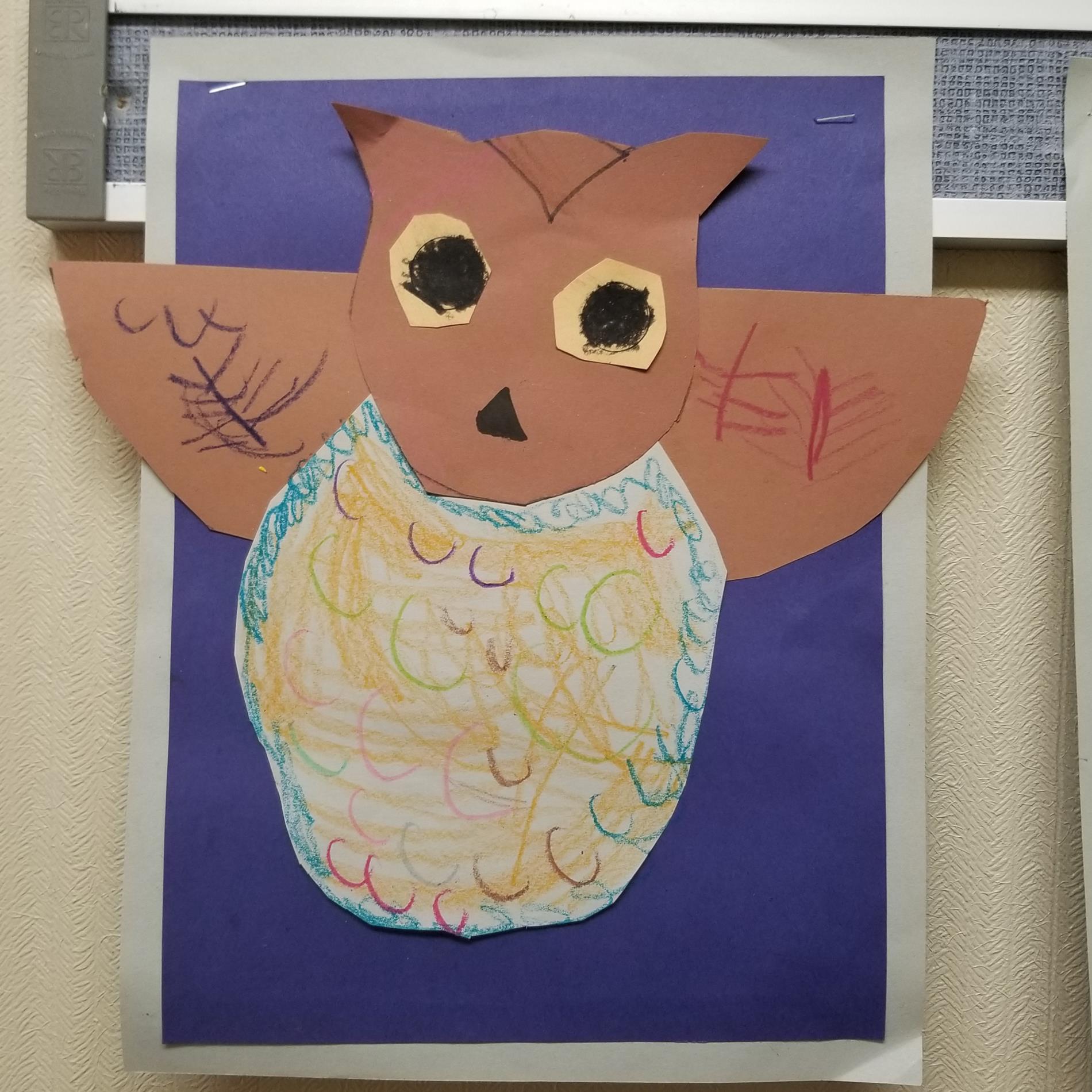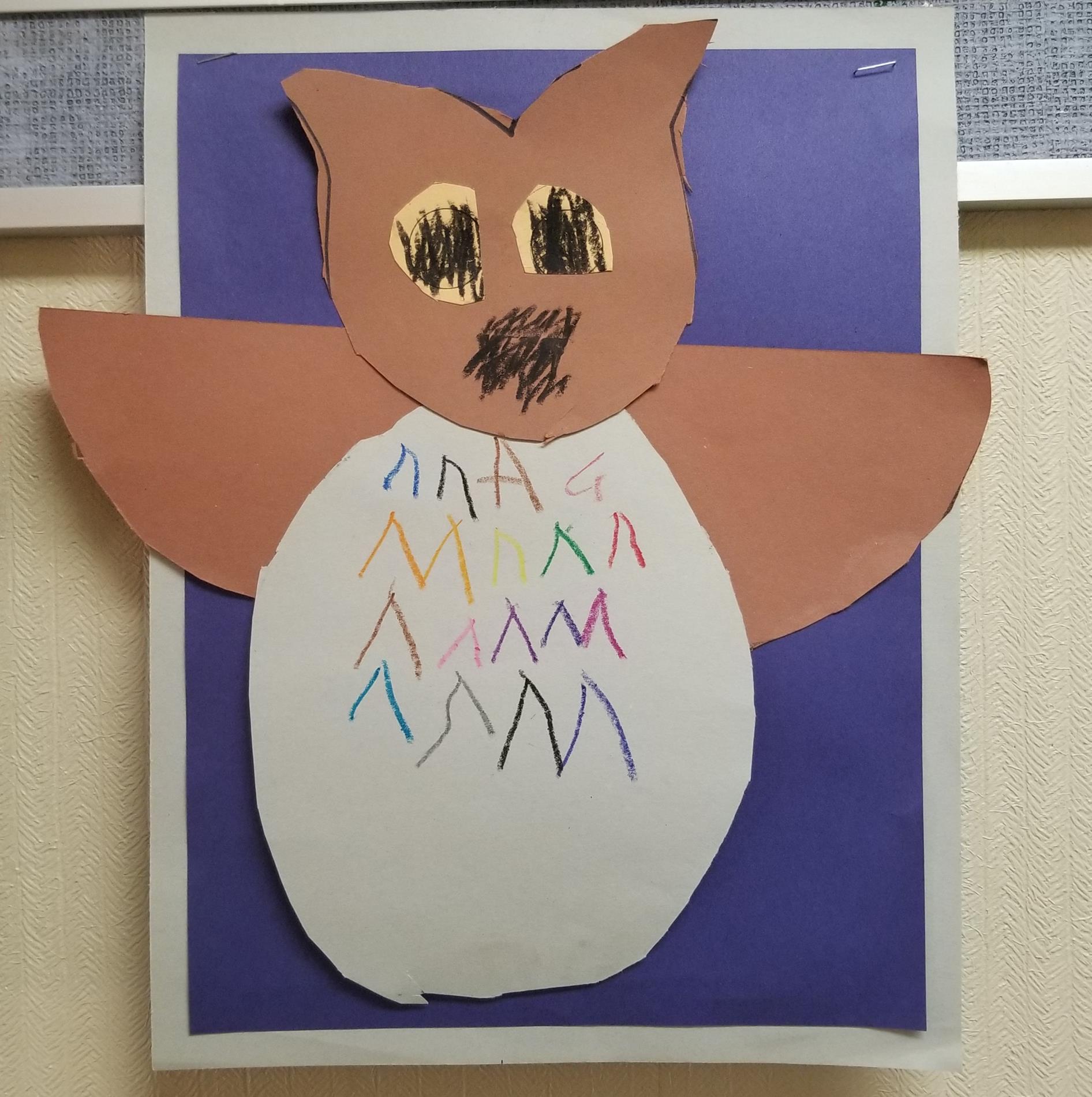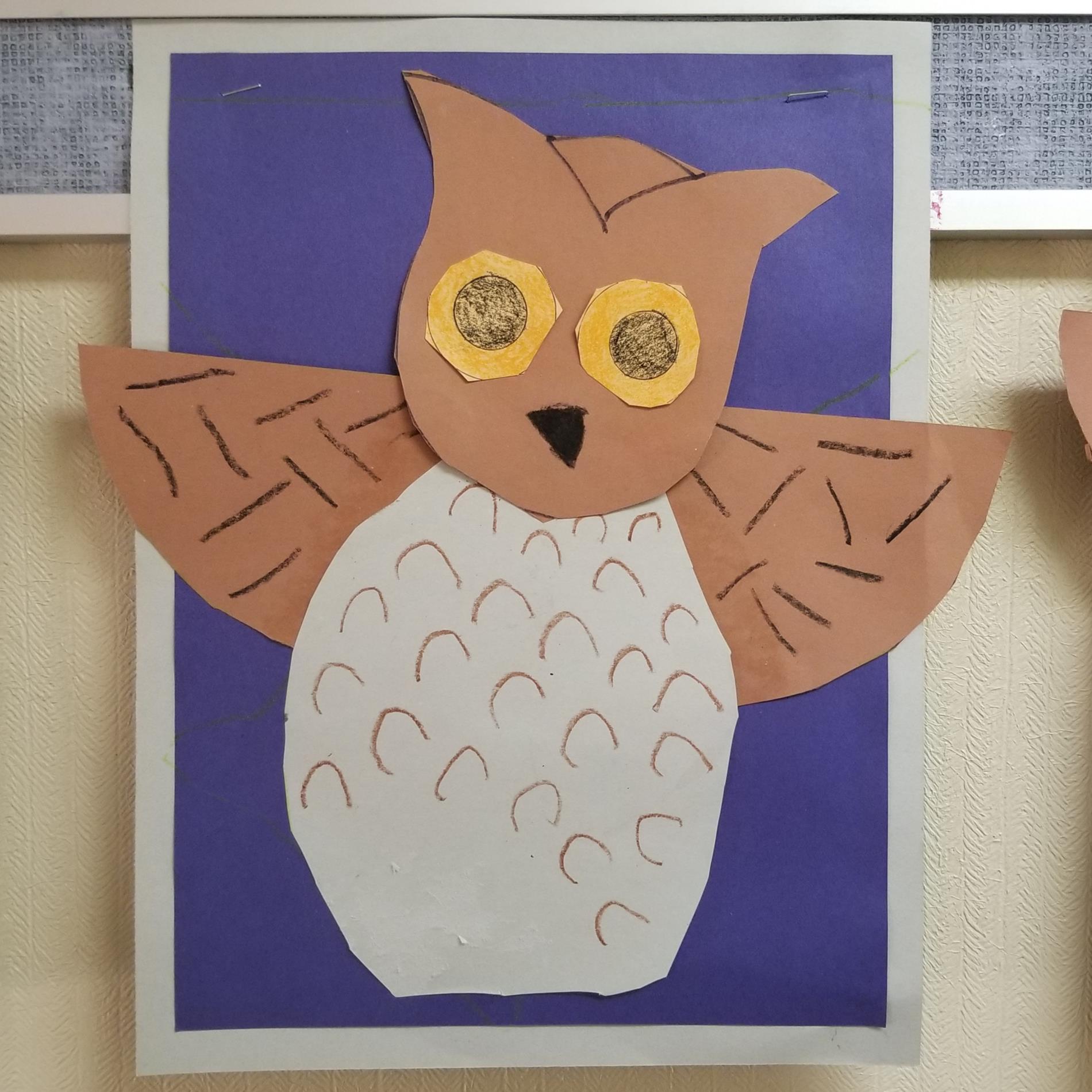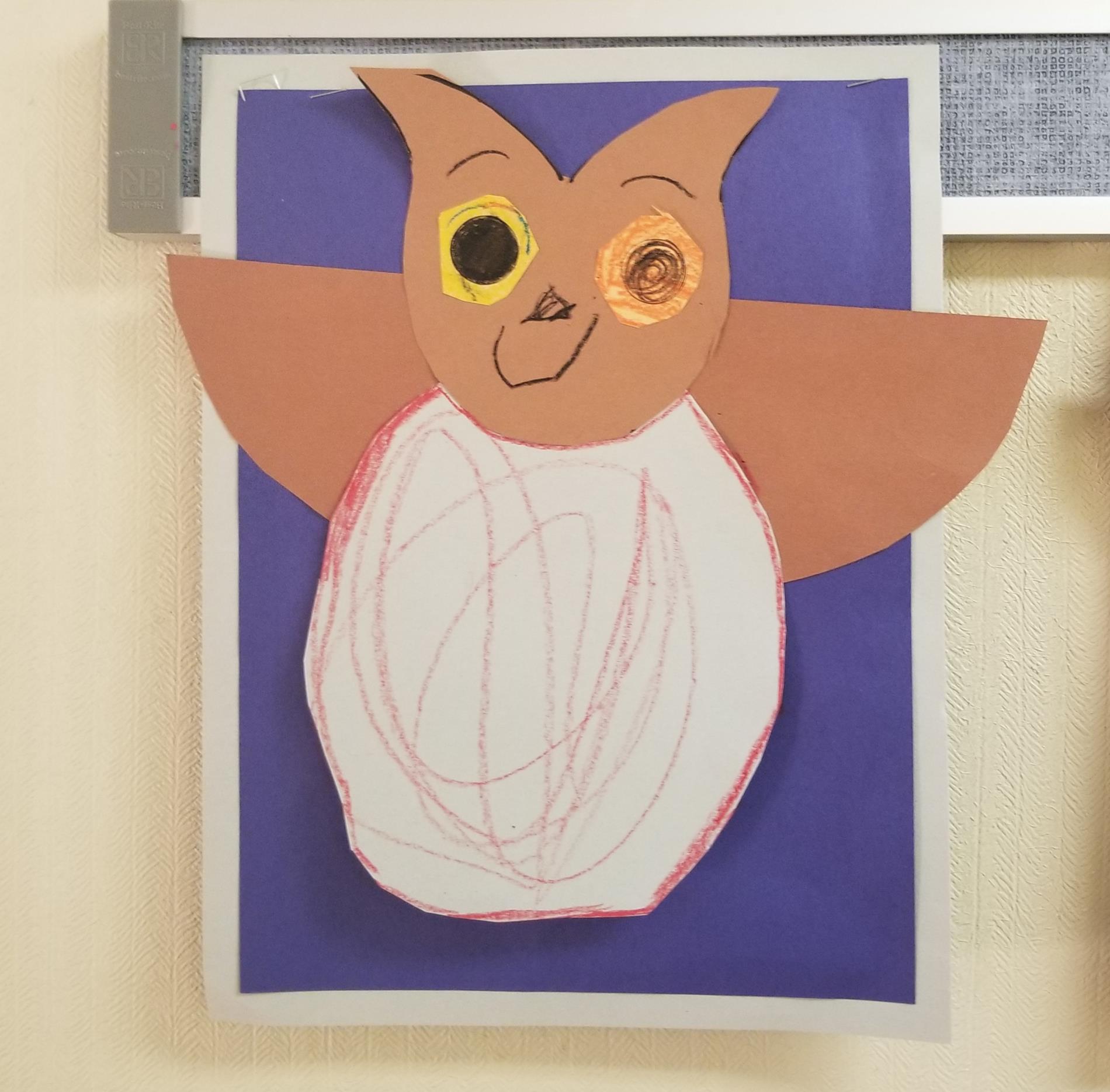 Spirit Week is NEXT WEEK!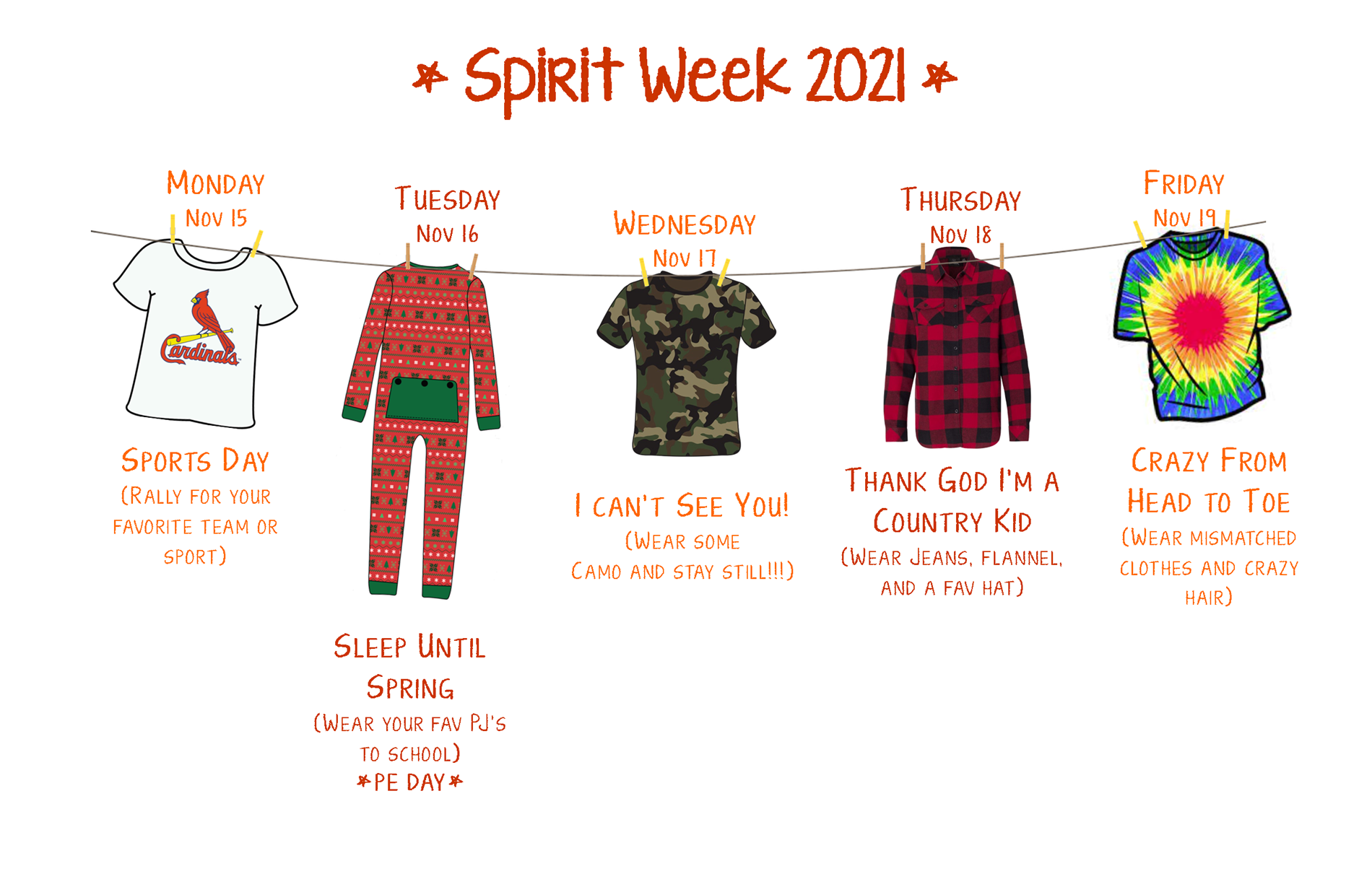 Friday, November 12

Clover Kids Meeting!
All Kindergarten through 2nd grade members can come to this meeting.
We will be making a craft! Meet in the Art and Music Room from 3 pm - 4:30 pm.
Friday, November 19
Arts and Crafts grades 5-8.
We will meet in the Art and Music Room from 3 - 4:30.
We will be making a craft!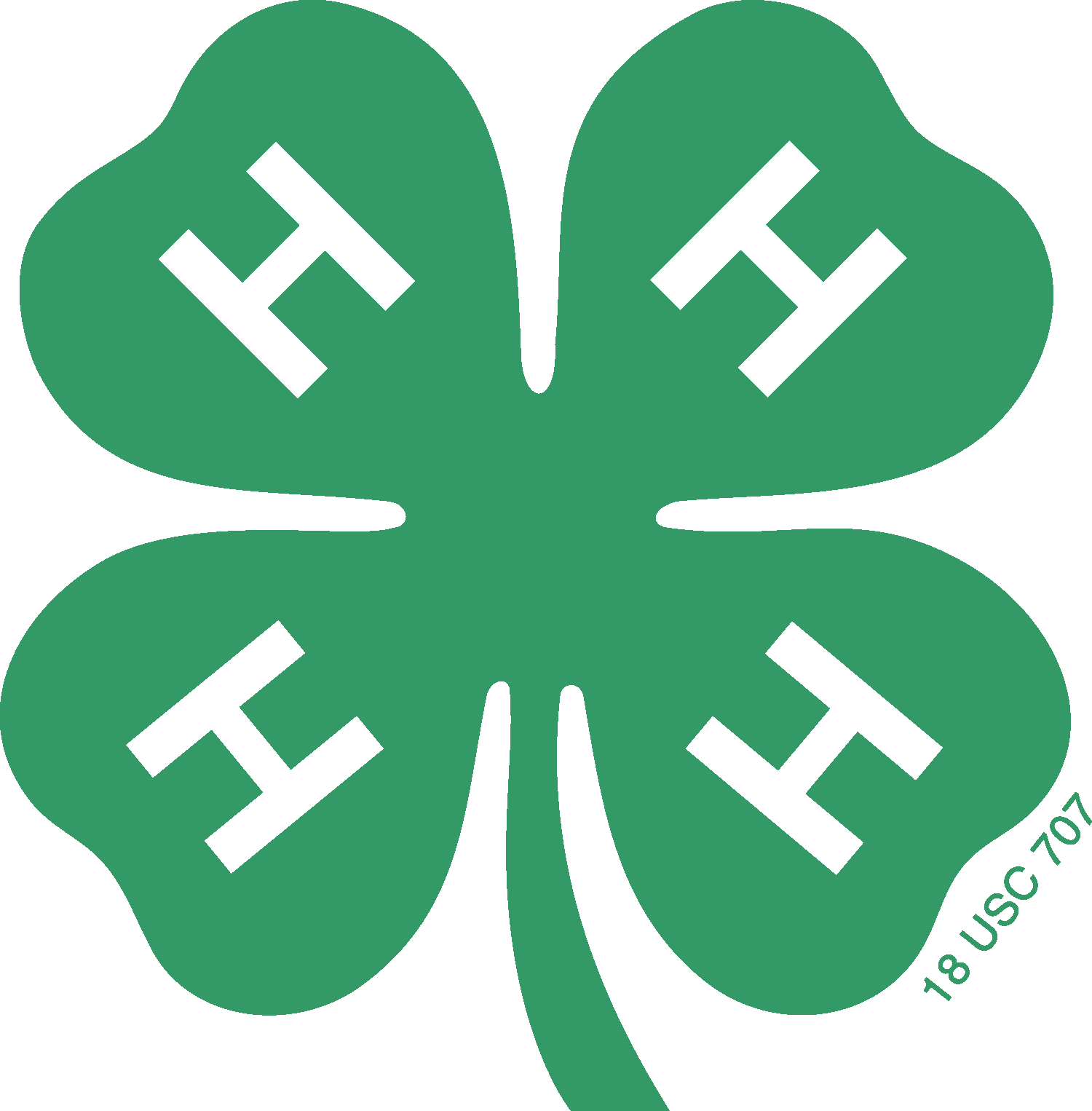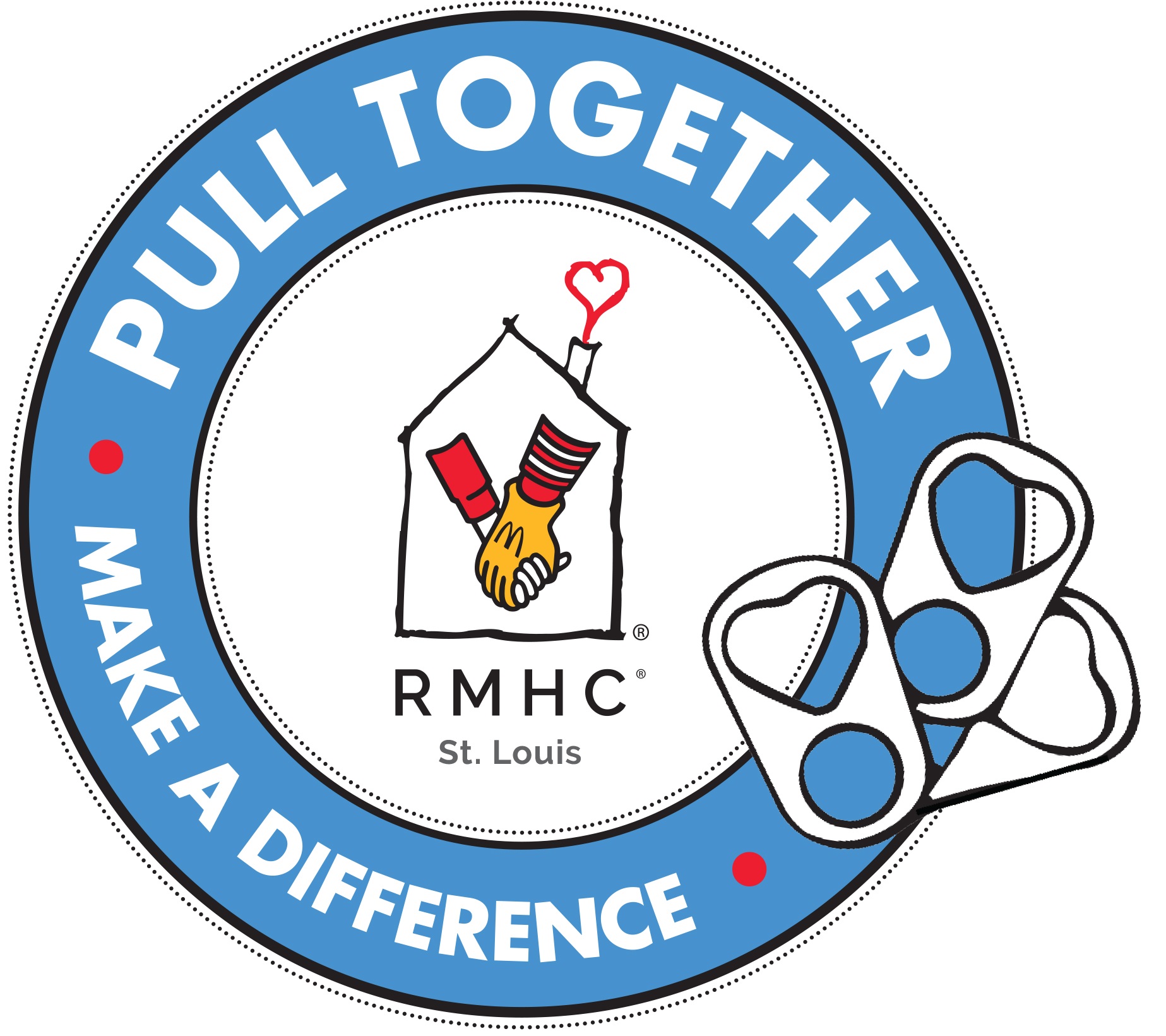 Please bring your
Tabs next week for
Ronald McDonald
House Charities!
The grade that brings the most tabs will get a special treat from Mrs. Haertling!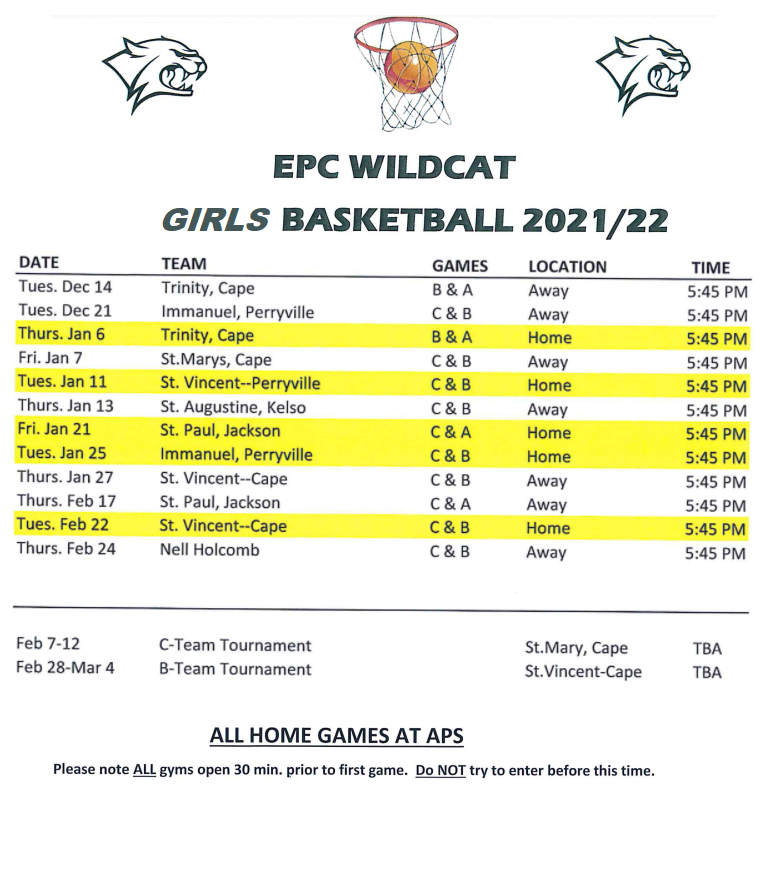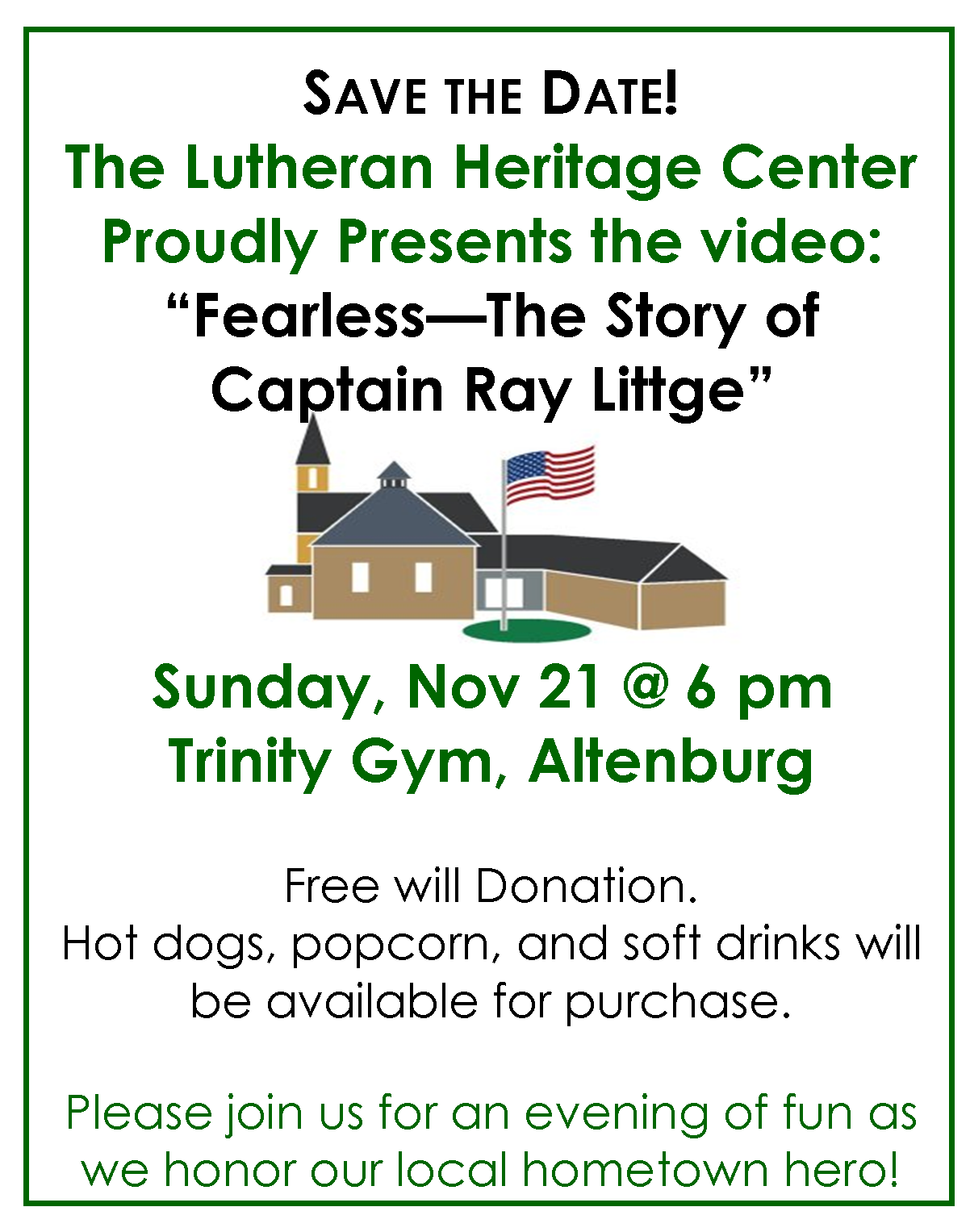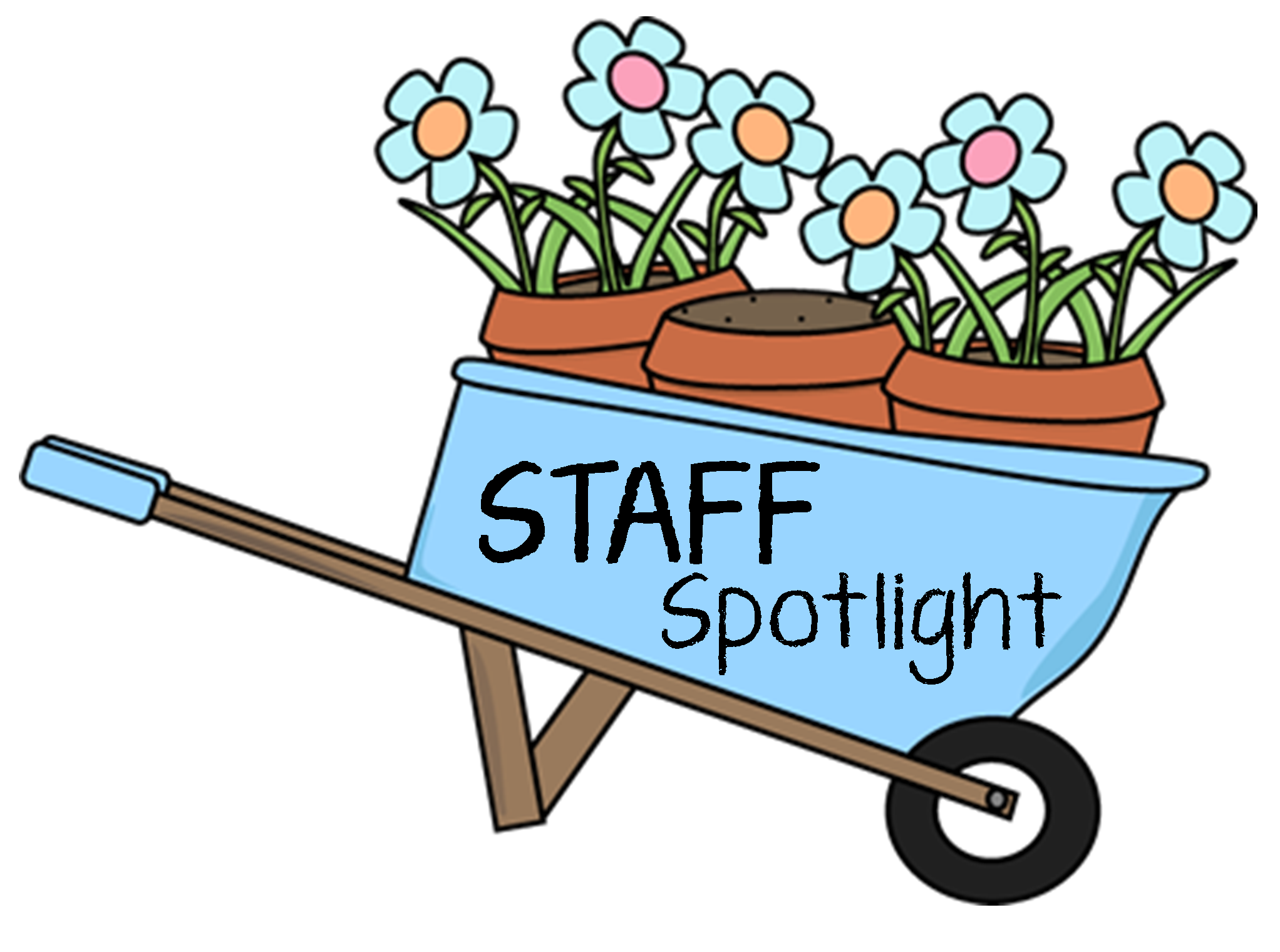 Pictured Above: Technology Time in the Kindergarten Classroom
Greetings East Perry County!

I love our little newsletter and I am excited to be featured this week. I really enjoy working at APS and I would like to share a little bit of my day with you. I start each morning teaching technology to 7th and 8th graders. Our focus is using technology class to get ready for high school. When students leave APS they know how to use a Chromebook, how to use all the Google Apps, how to be safe online, how to do some basic coding, and how to use technology to study.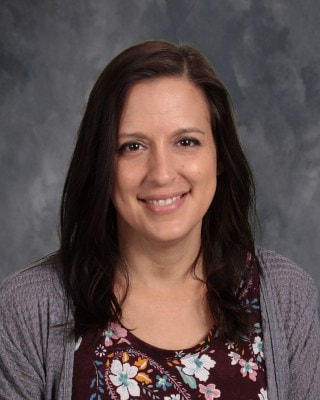 During the next hour, I jump all the way back to preschool and spend my time using my early childhood background to teach early childhood special education. After that I teach our younger students technology. For their technology class, I go into each classroom (Kindergarten - 2nd grade) and we work on Chromebooks. We learn to use them safely and focus most of our time on Math and Reading practice. I love that each child gets individualized instruction on their level in a way that they find engaging and fun!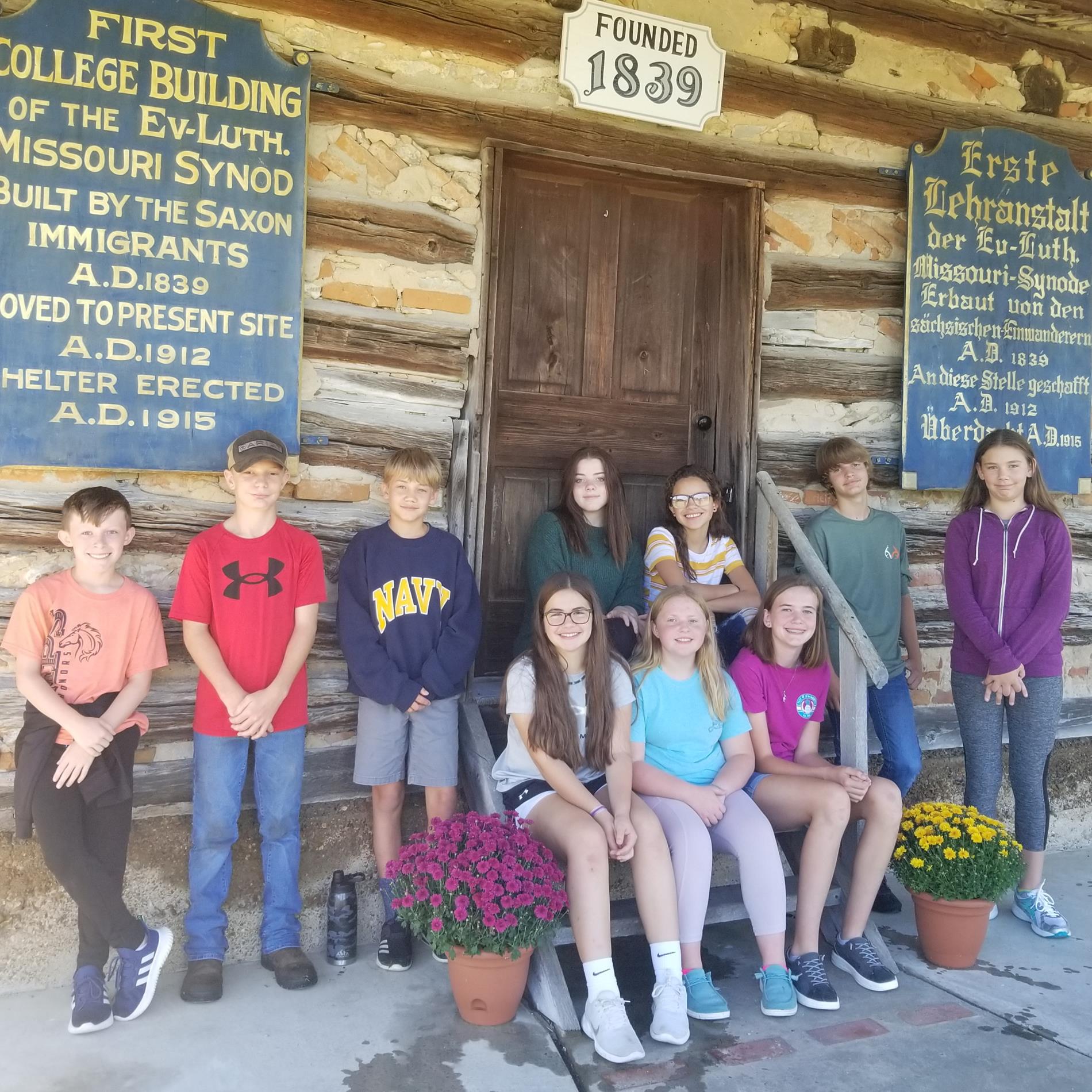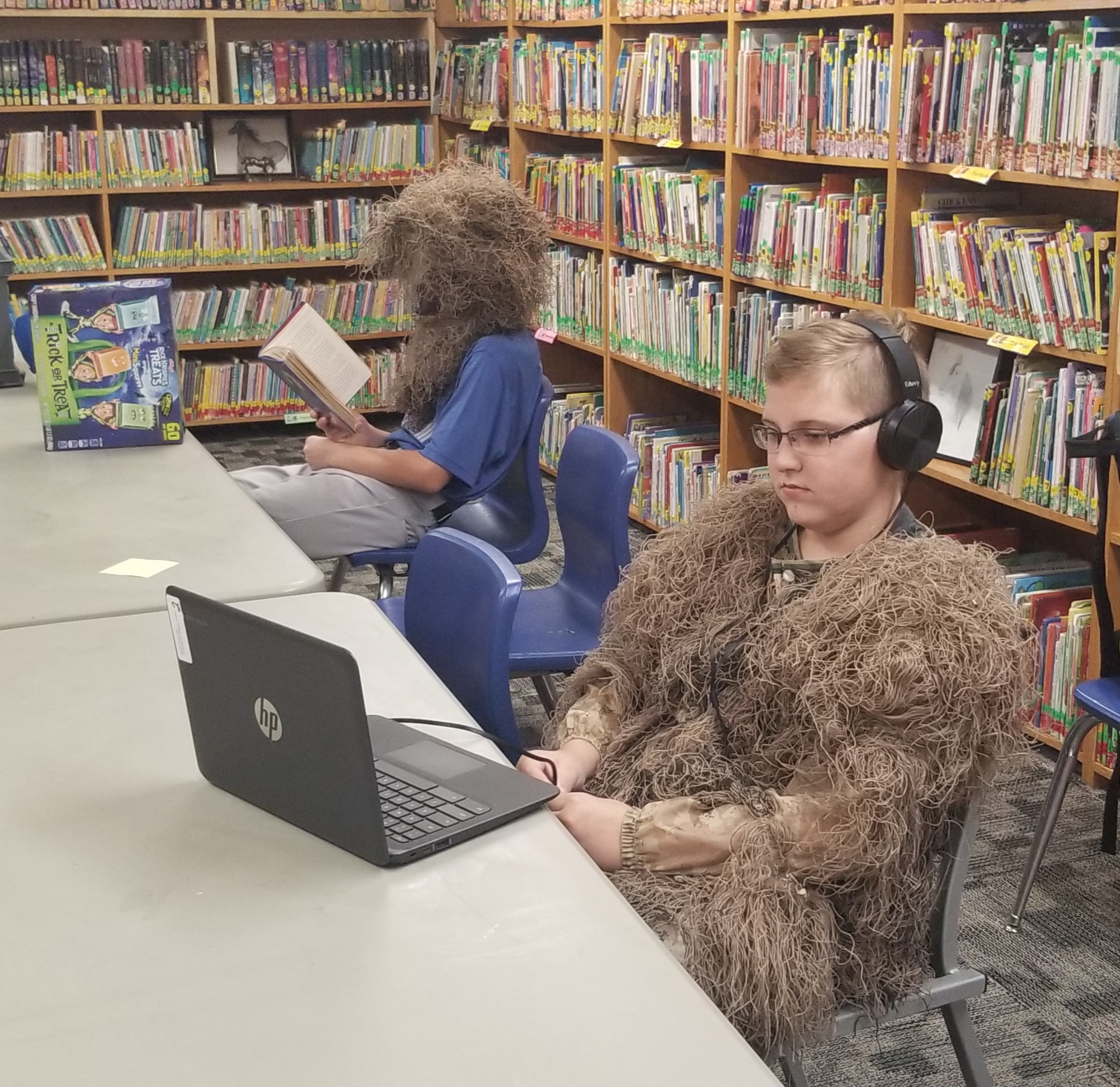 Pictured Above: Technology Time with 7th & 8th graders includes time spent on Chromebooks, time spent reading, and on beautiful days, the occasional walk around town to enjoy all that East Perry County has to offer.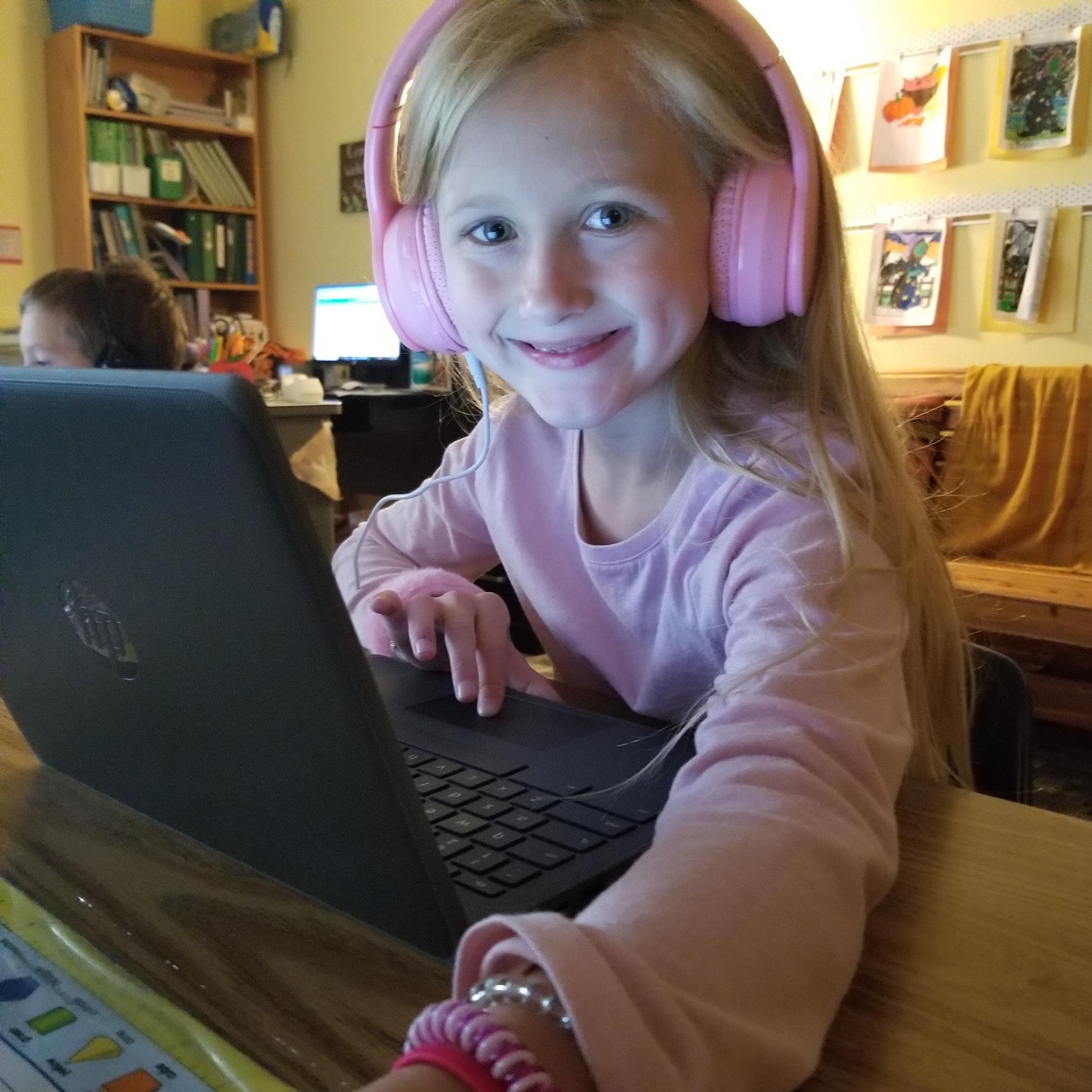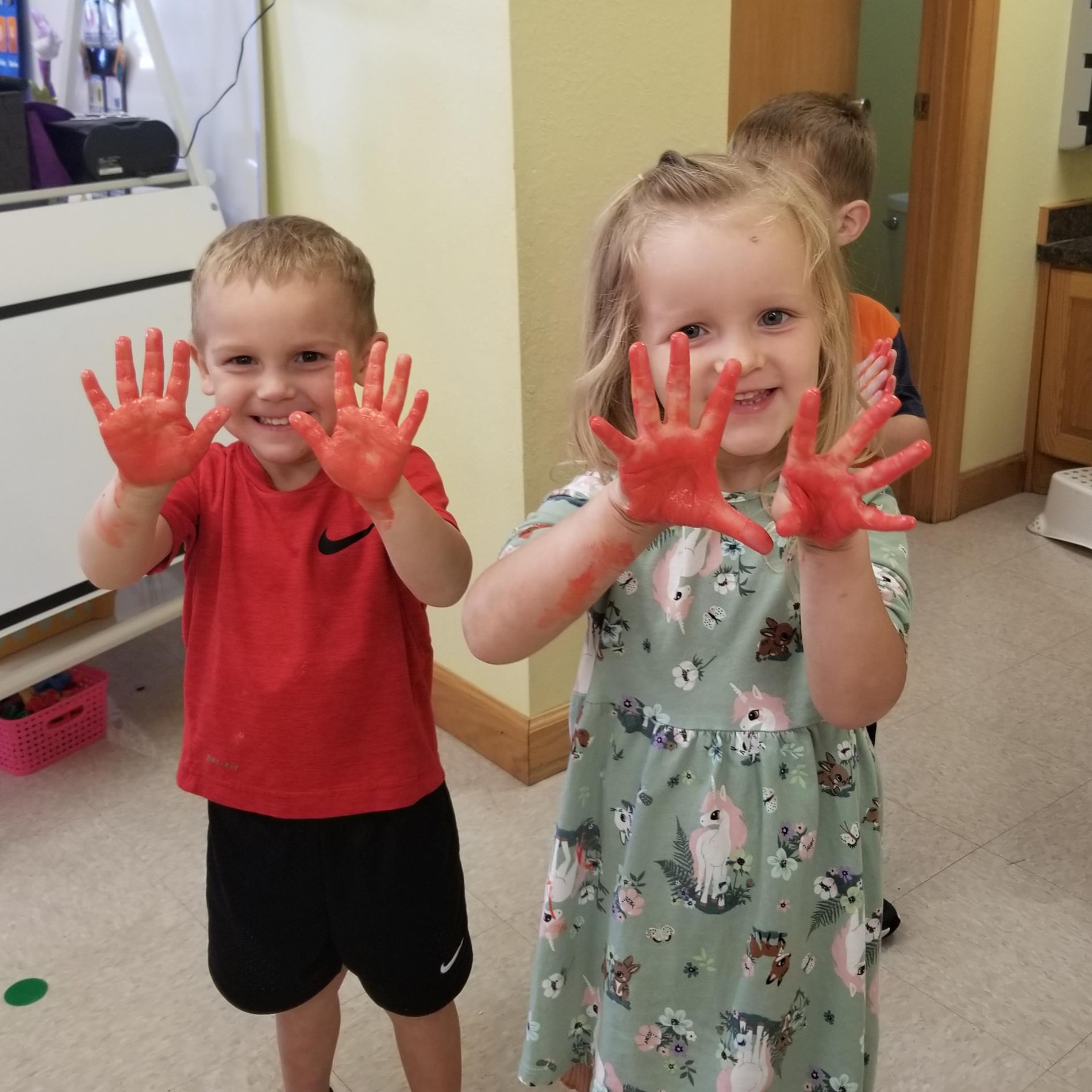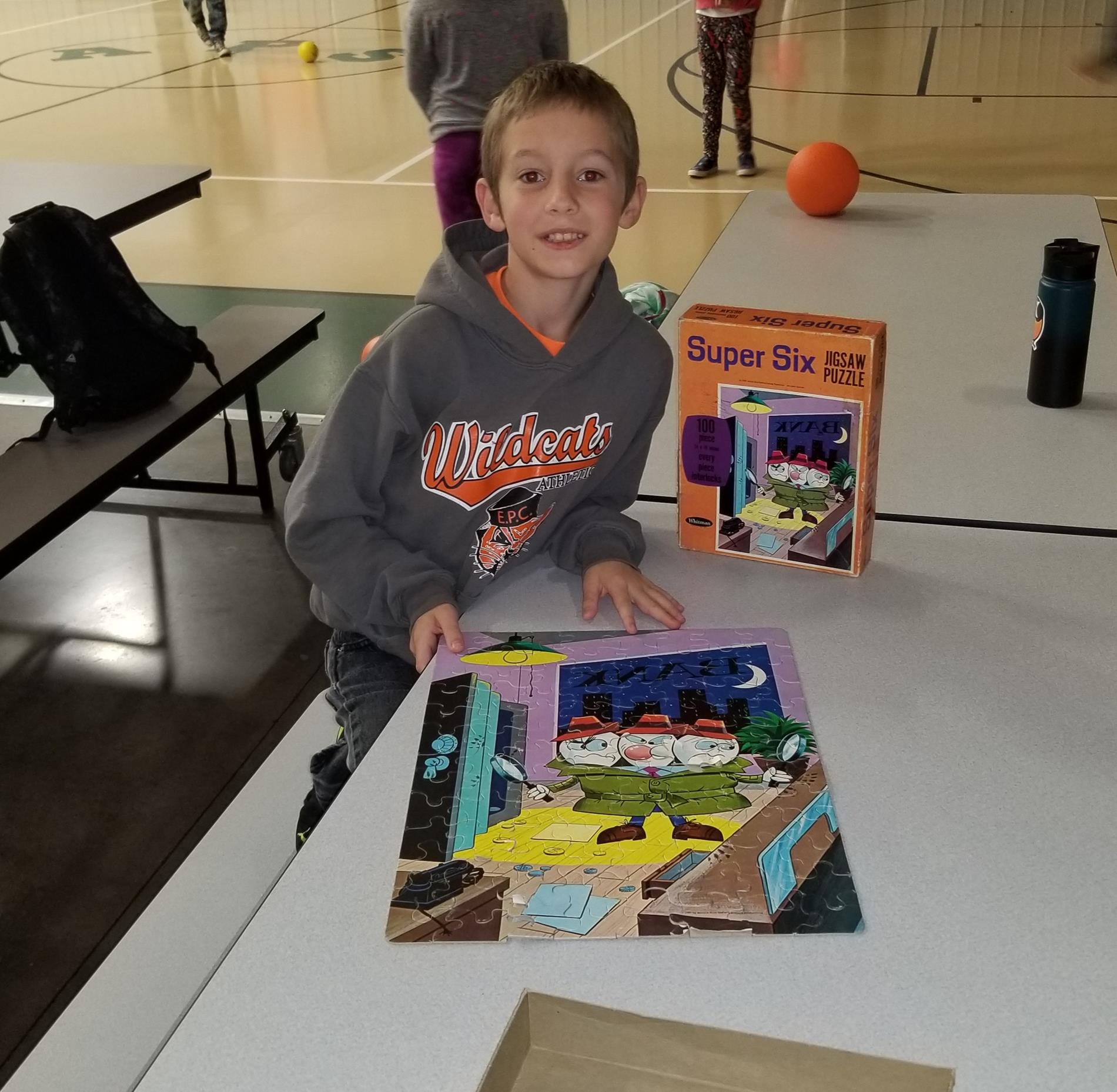 Pictured Above: Second grade technology class, time spent in preschool, and before school care.
Then I have a little plan time which I use to keep all of the school's technology running, the library organized, and the district's digital resources up to date. I create this newsletter and maintain our website.
Finally I end my day by teaching 3rd - 6th grade technology in the computer lab. We work on both Chromebooks and Windows 10 computers. We learn to type and then practice that skill using fun games and Google Apps.
Throughout the day I am very aware of what a privilege it is to teach the kids of East Perry County. I know that the technology skills they learn with me will help them succeed in the rest of their education. I also know that technology is just a small part of their lives and that my primary focus is creating lifelong learners who know when to use technology and when to put it down and enjoy the real world around them!