APS 10/29/2020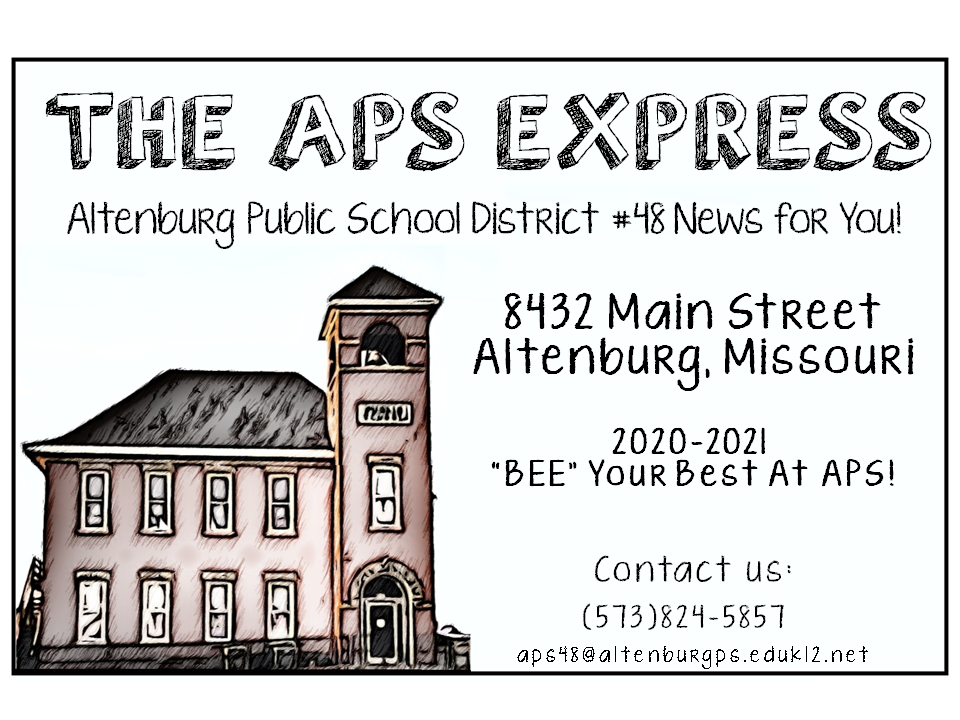 ---

No School Tomorrow, October 30th!
3rd and 4th Graders Brighten up APS with Painted Pumpkins!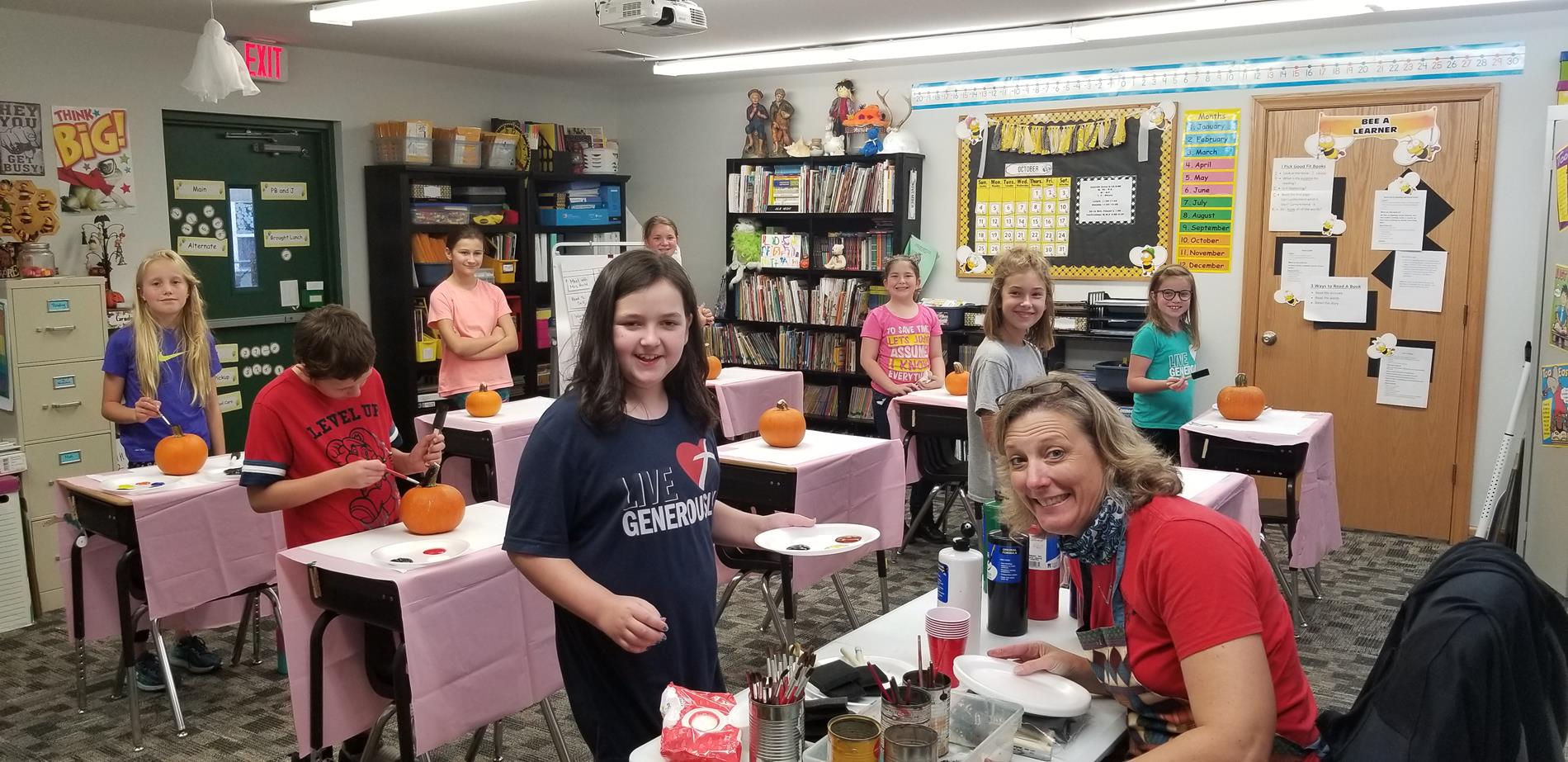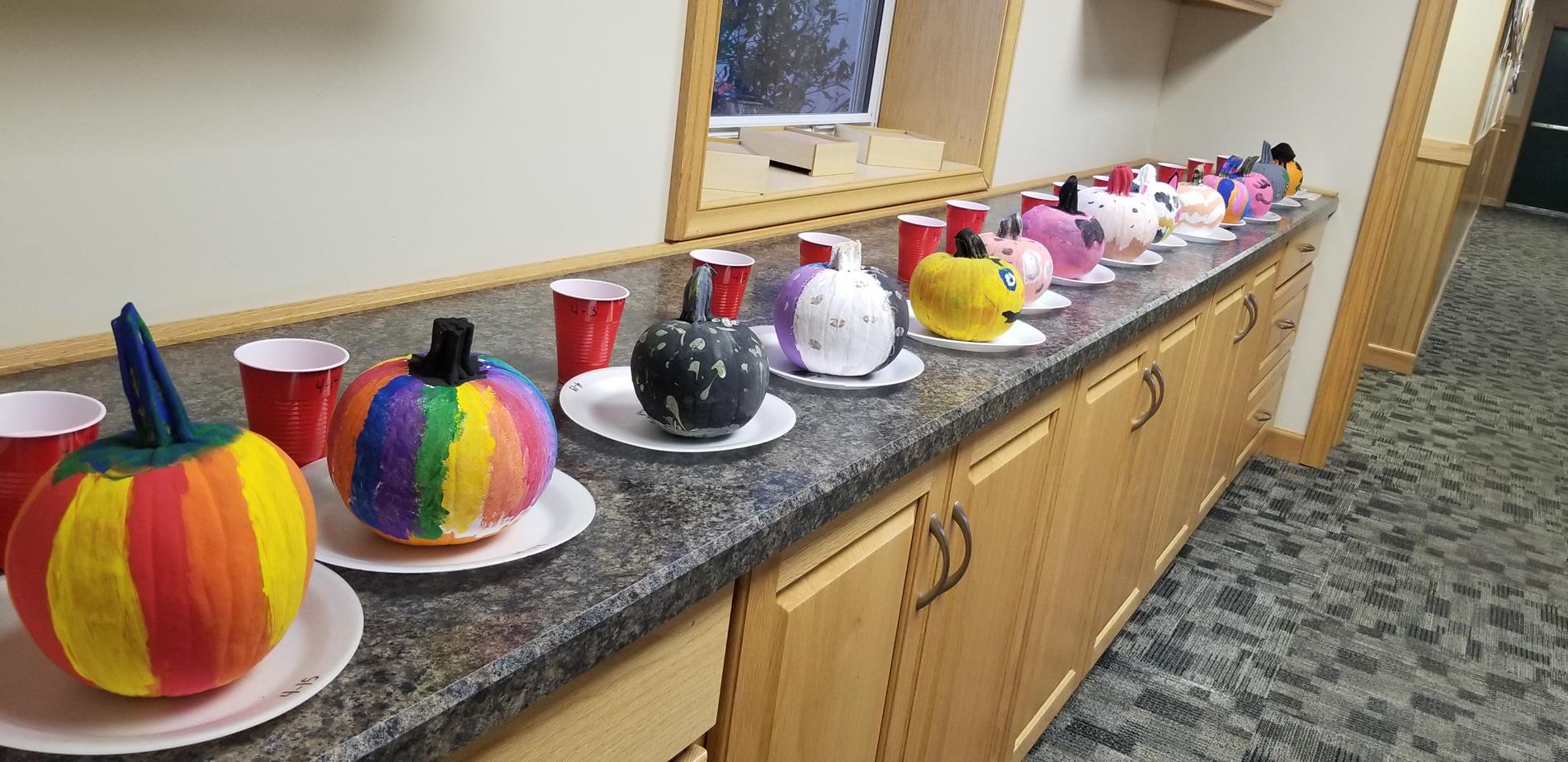 Scroll down to the bottom of the APS Express to find out which pumpkin received the most votes and to see more Pumpkin Painting Pictures!
Our third and fourth grade class recently held a pumpkin painting contest. Each student was given a small pumpkin to design and paint.
Finished pumpkins were displayed in the front hallway and APS students and staff were able to vote for their favorite!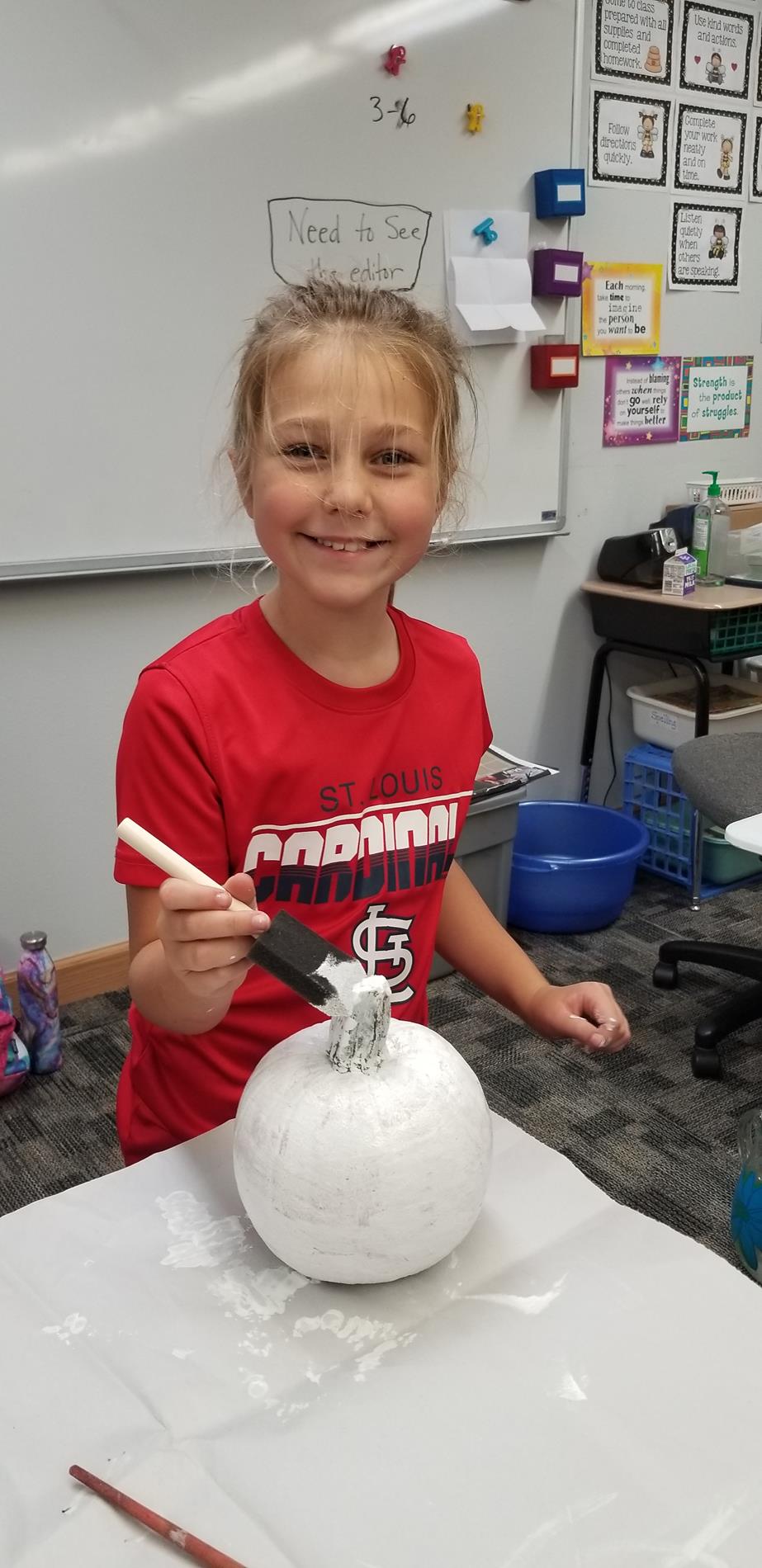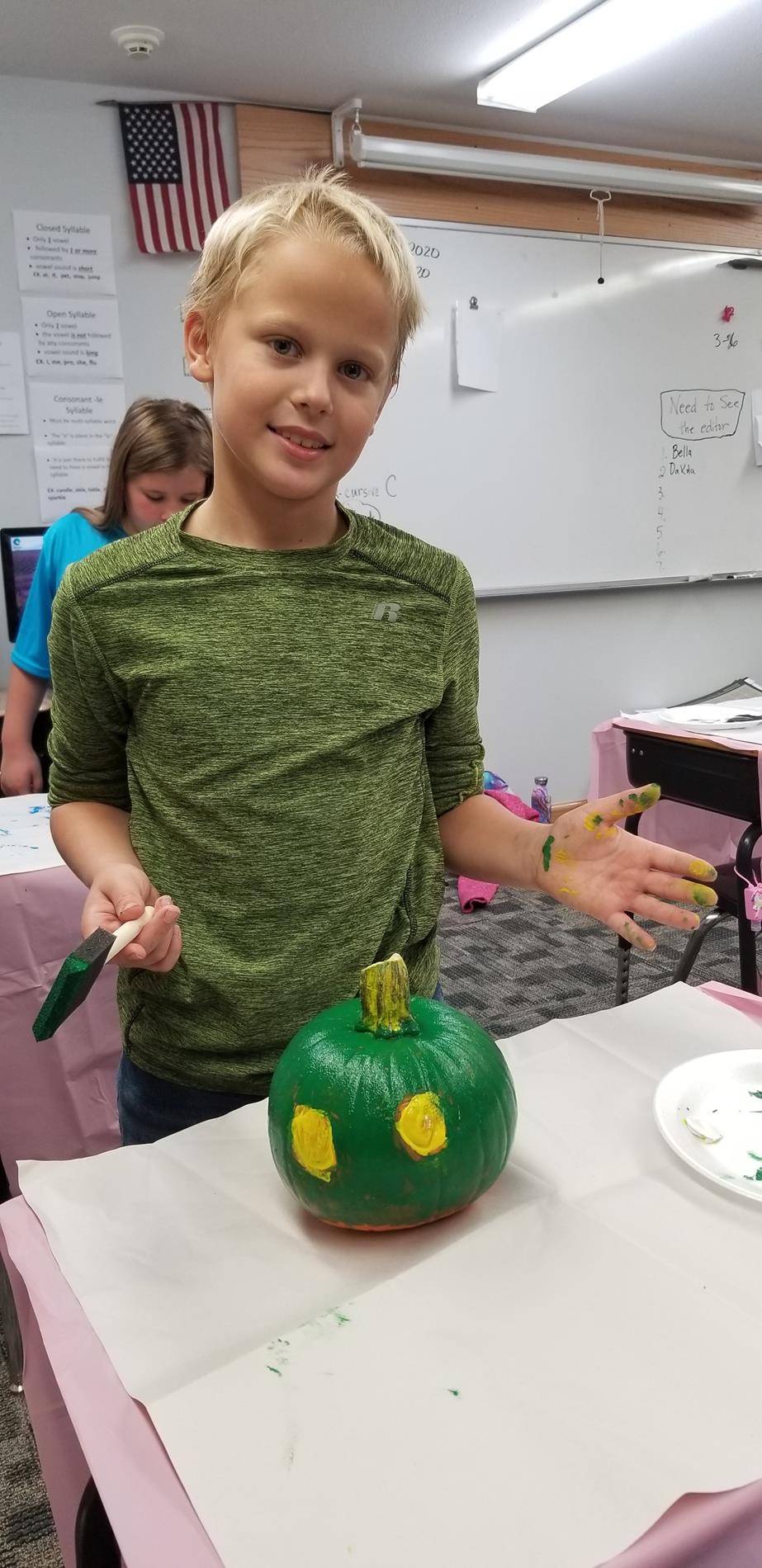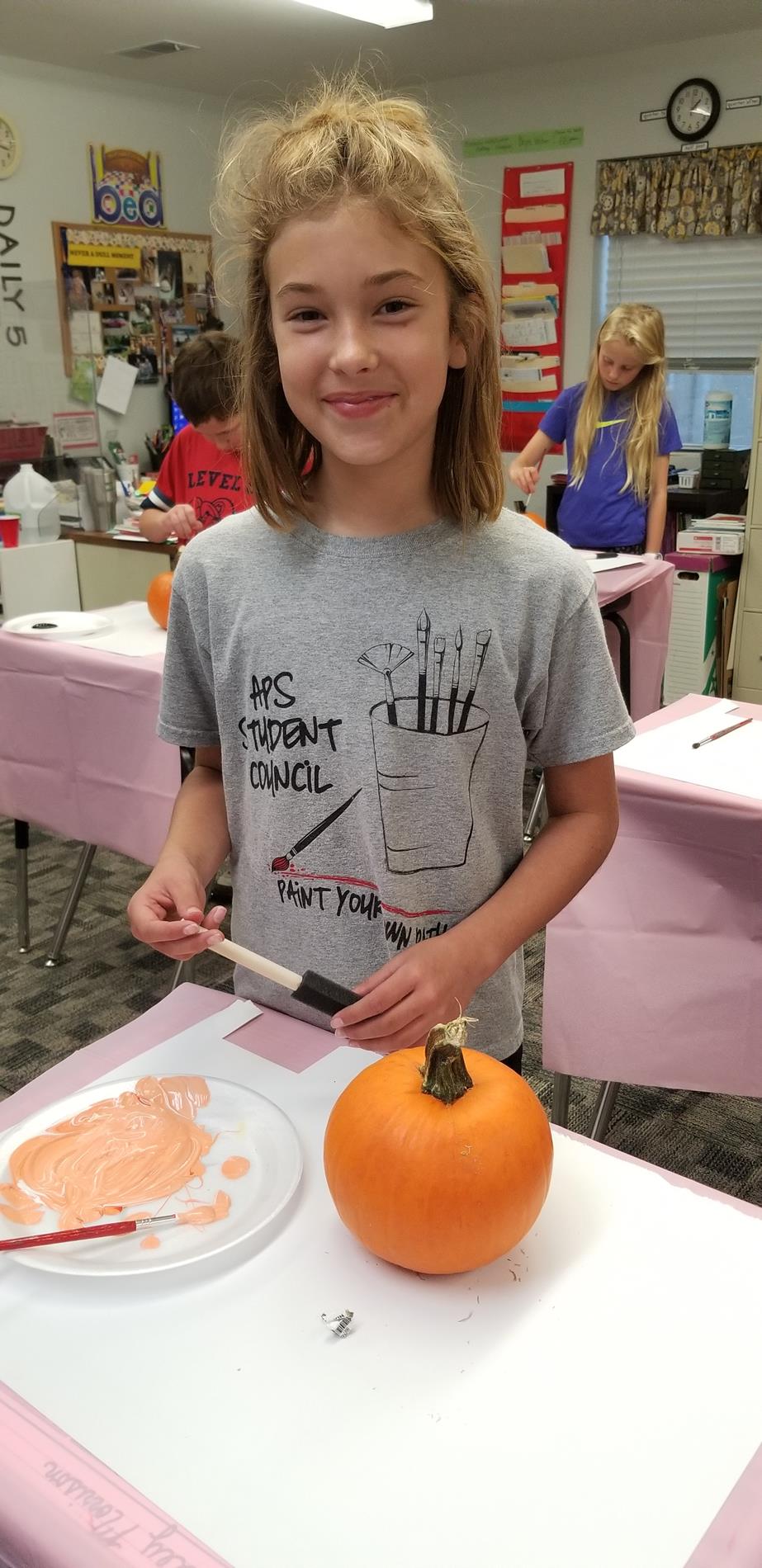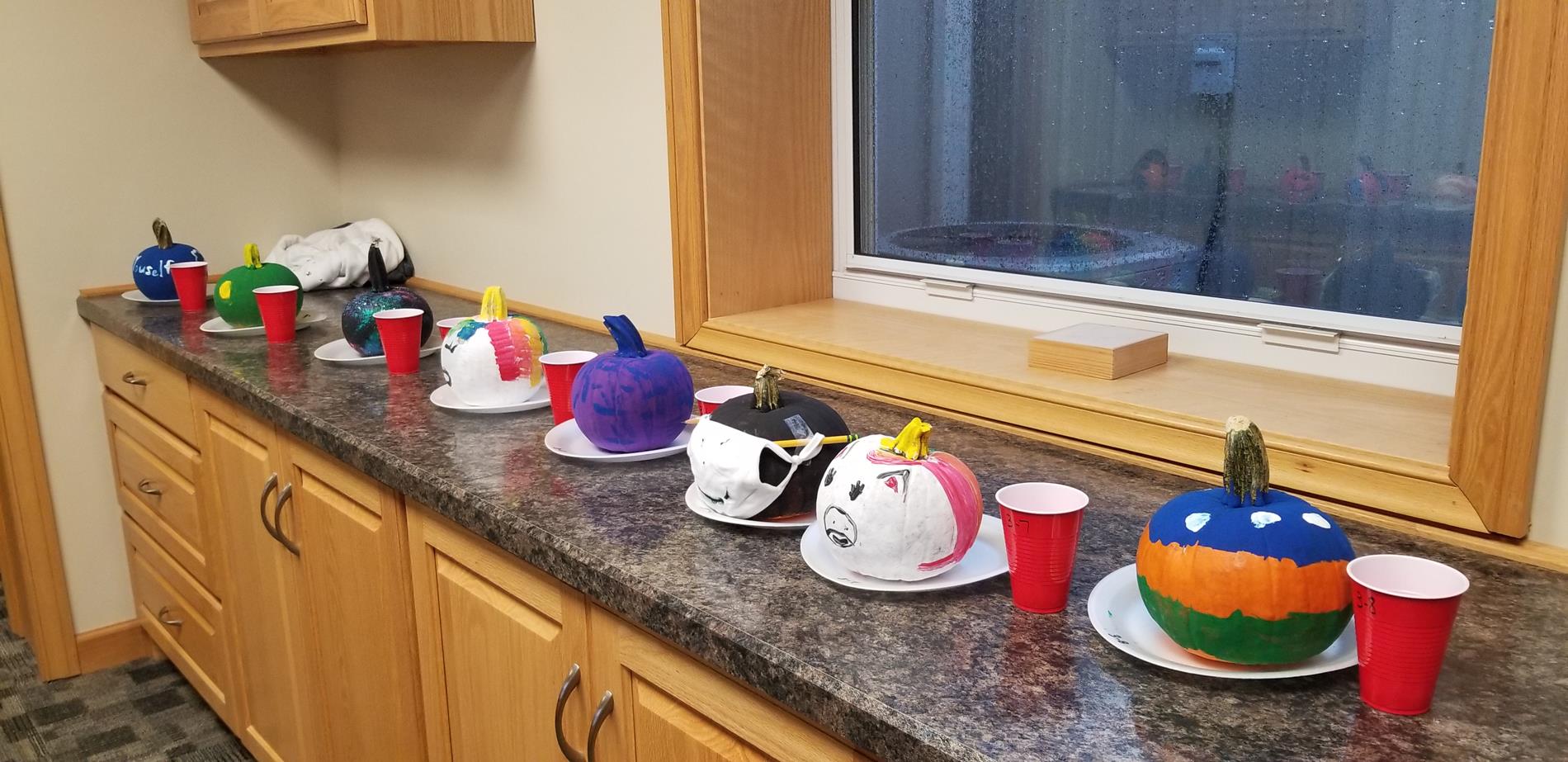 This Week's Featured Art & Student Work
Spooky Scenes from our 5th and 6th graders!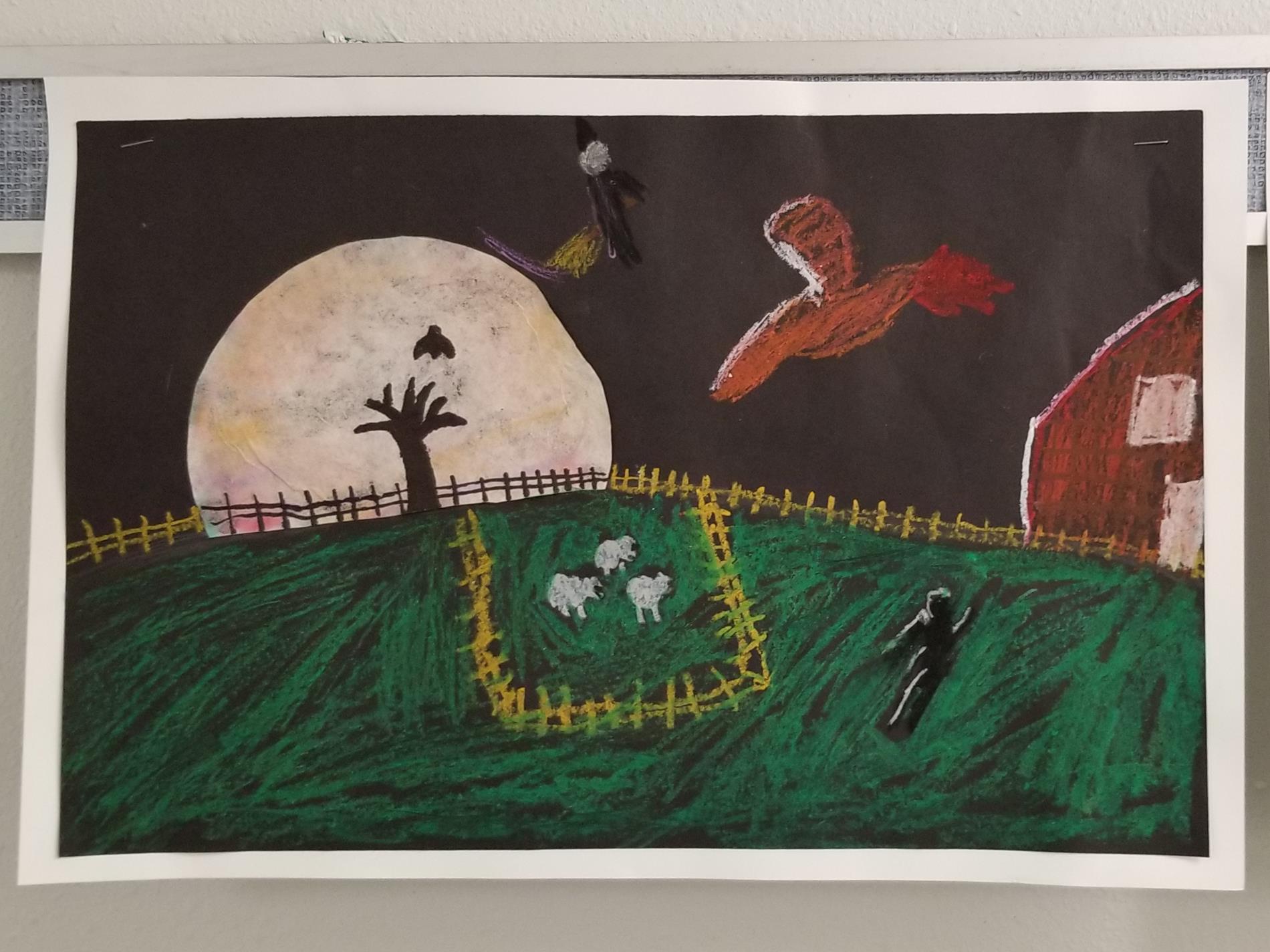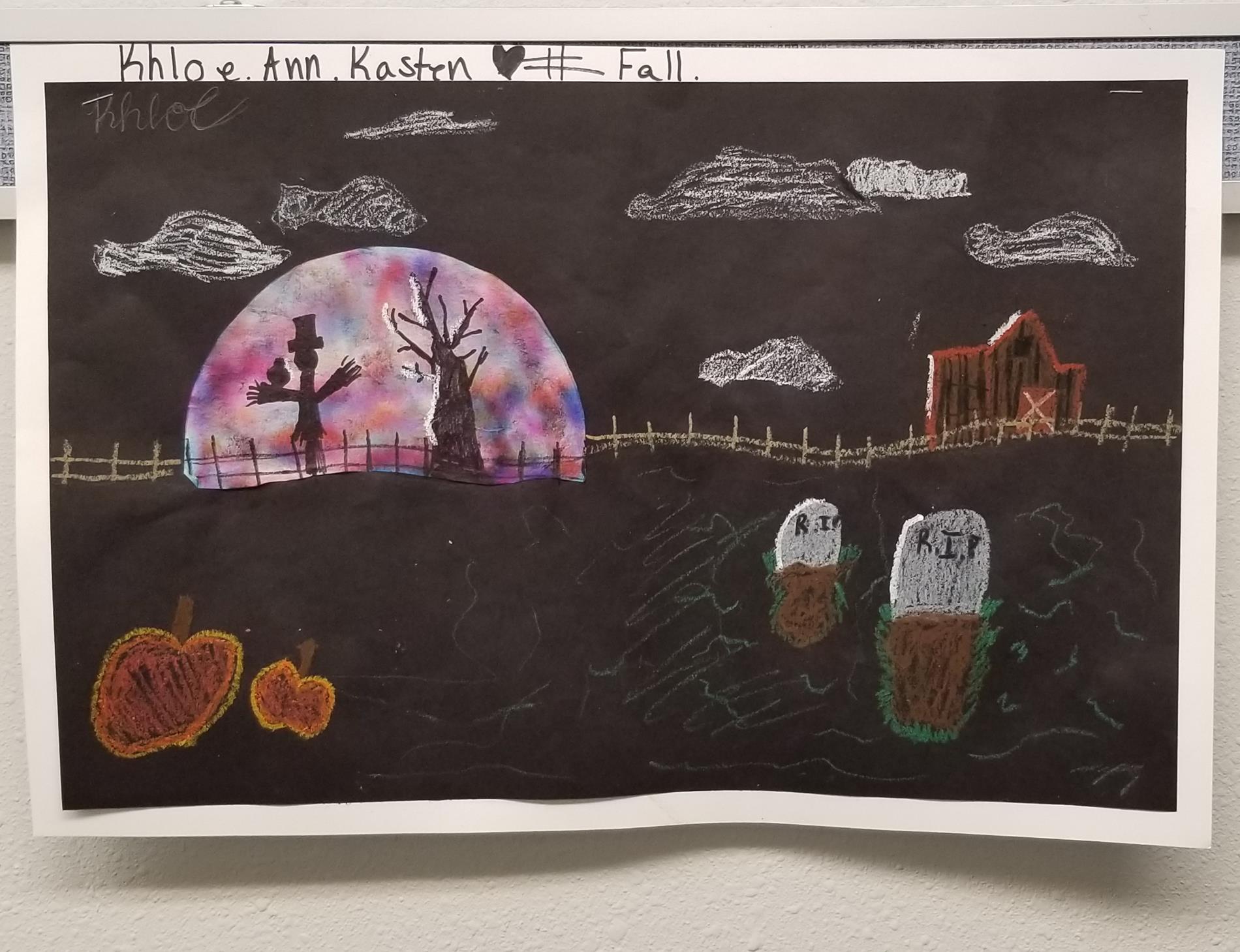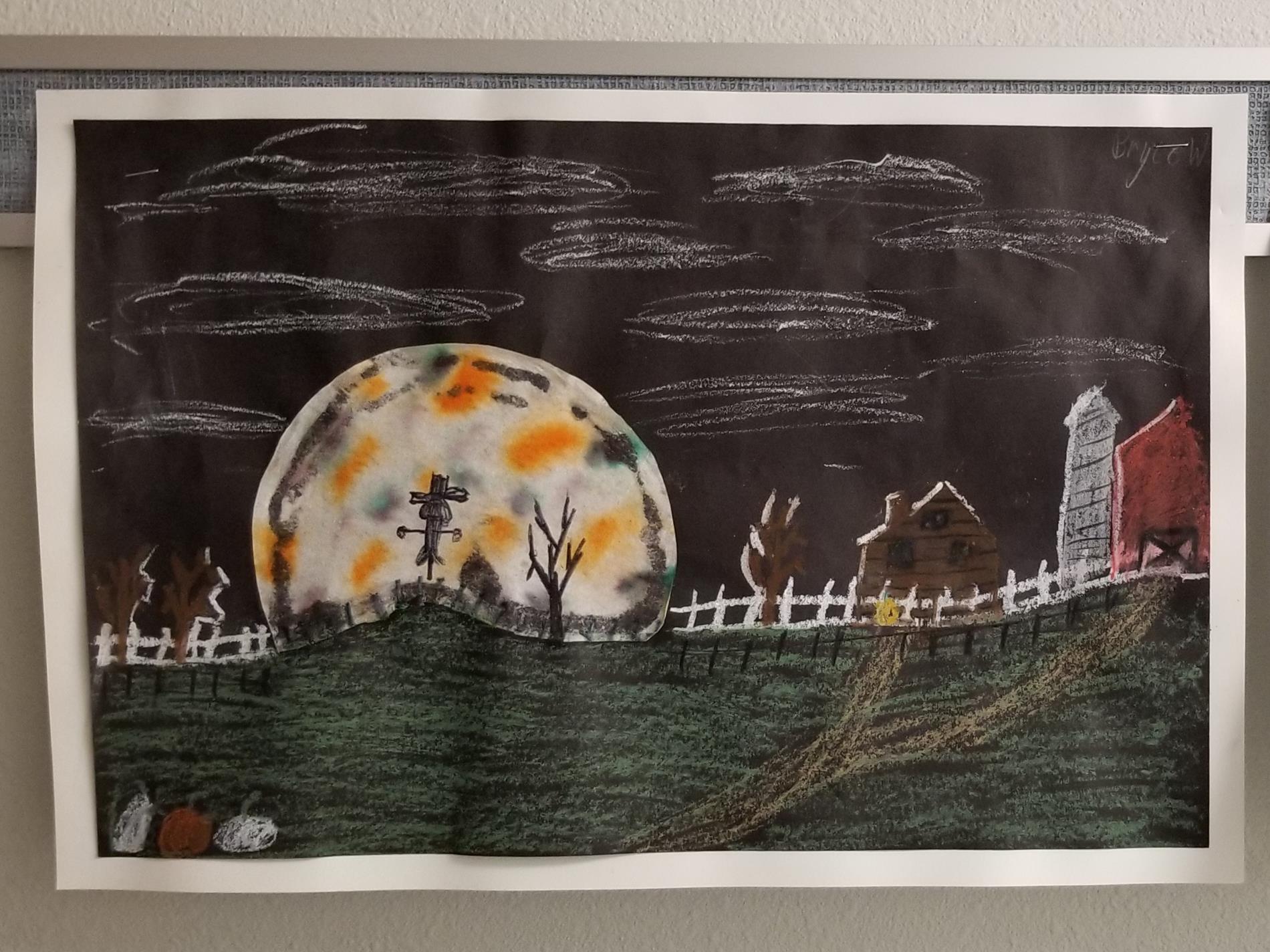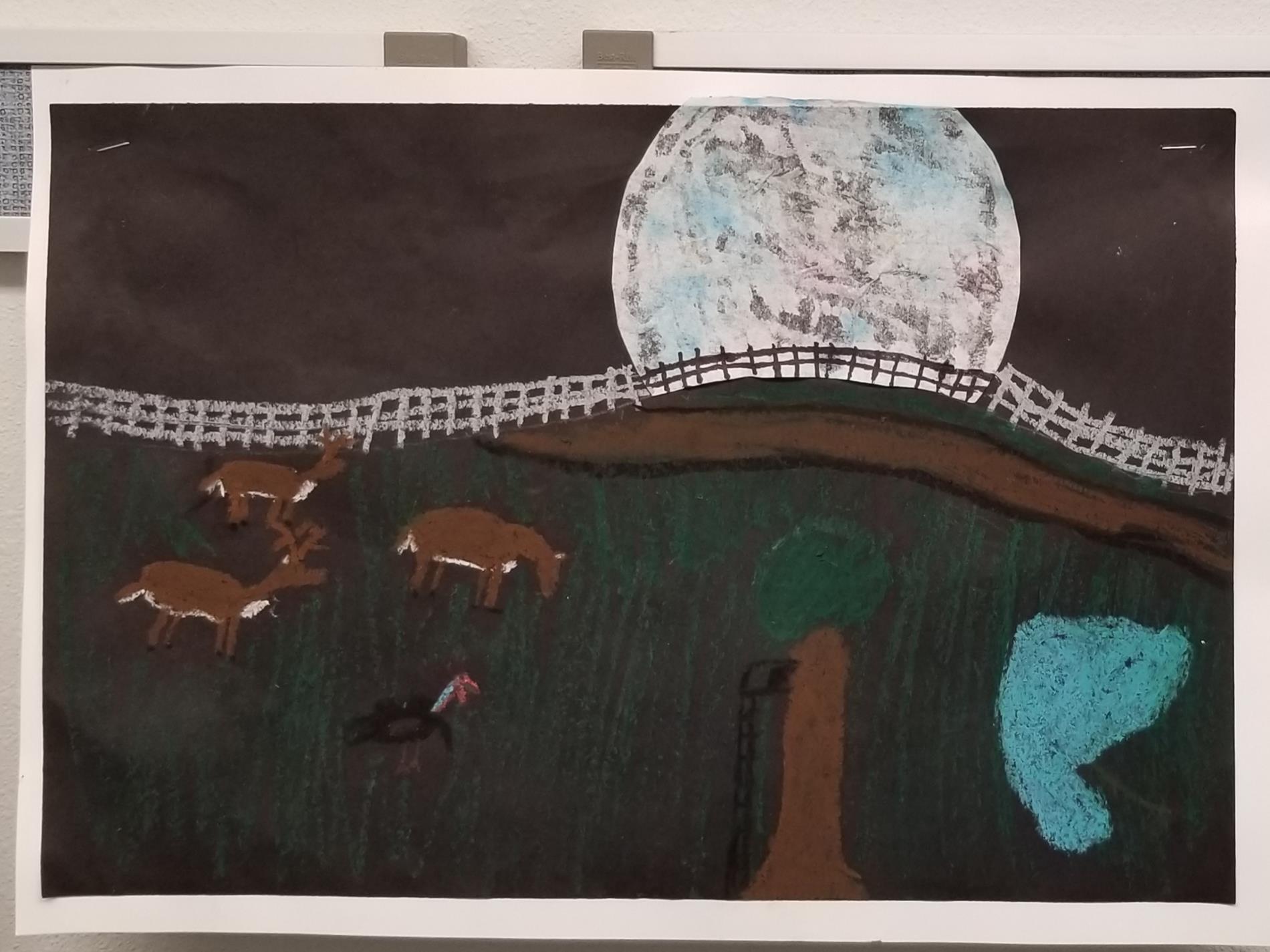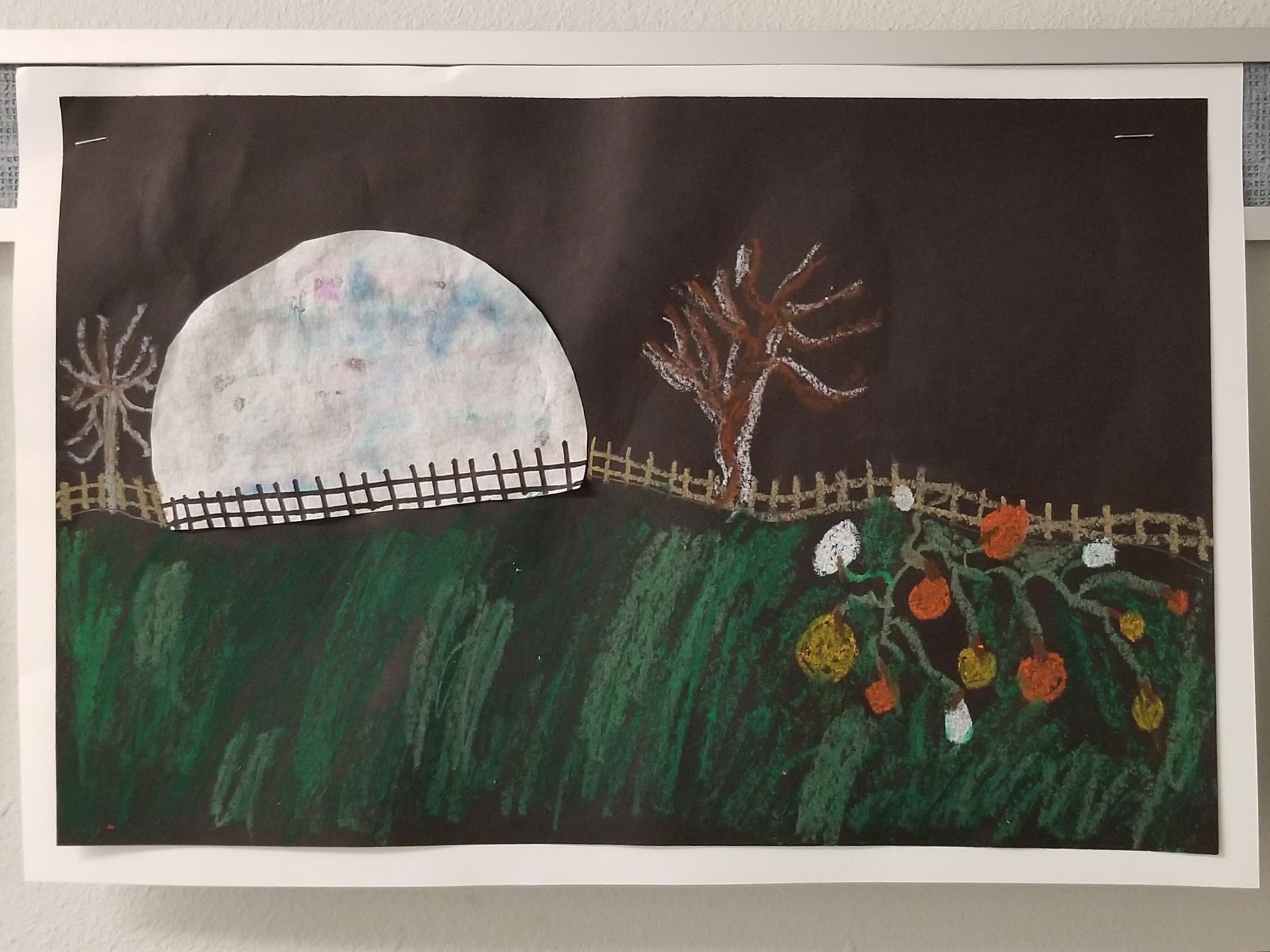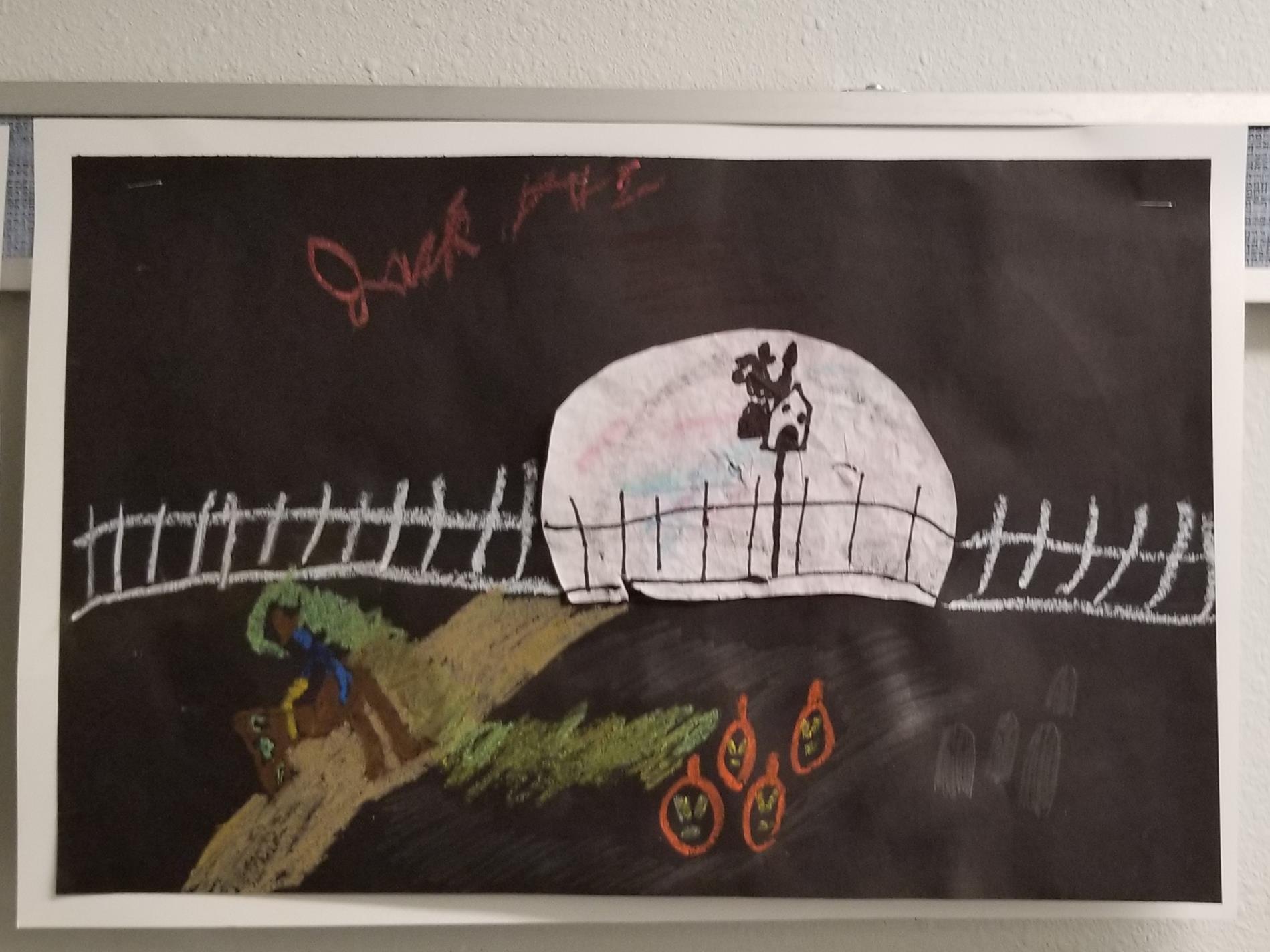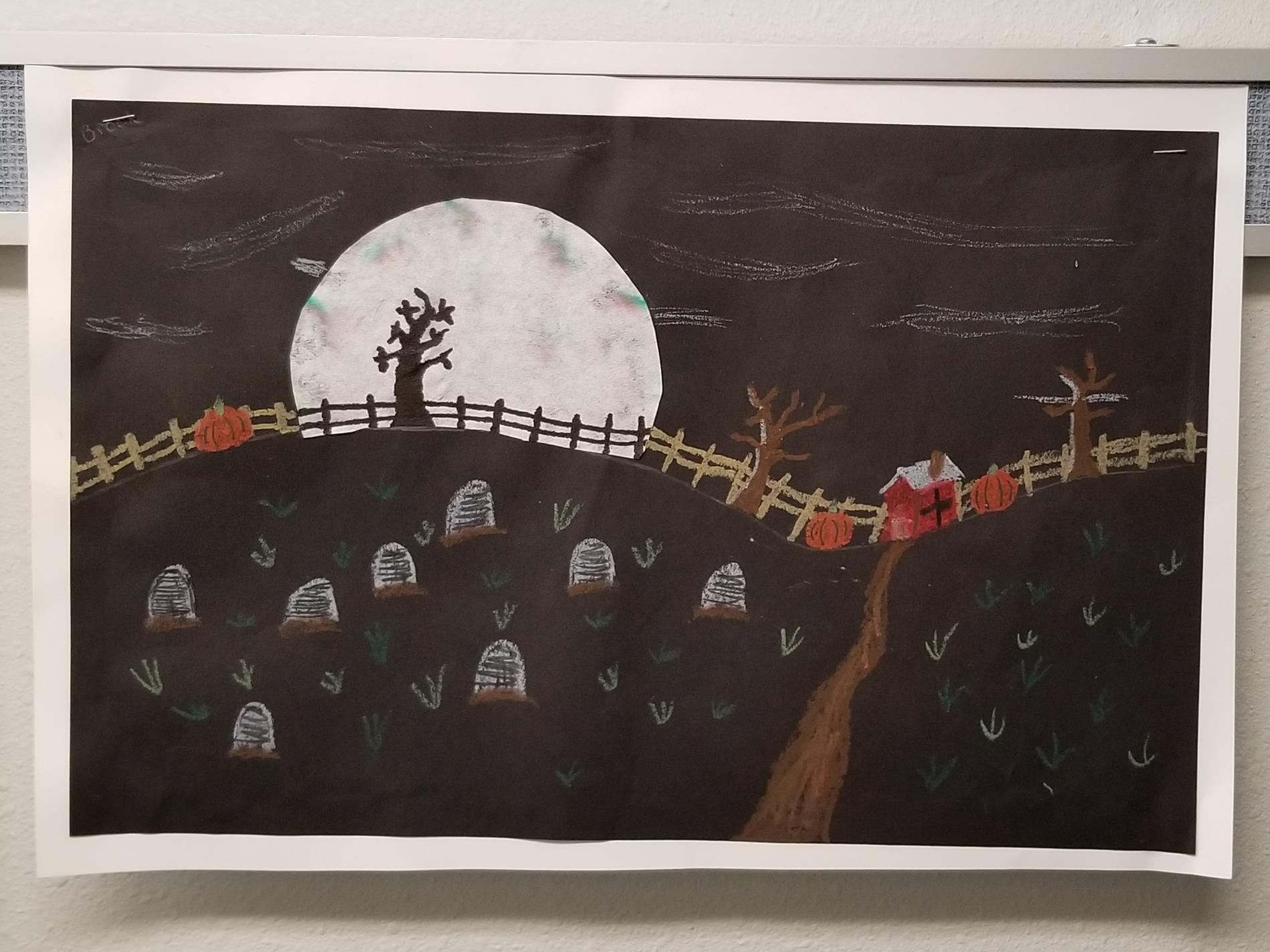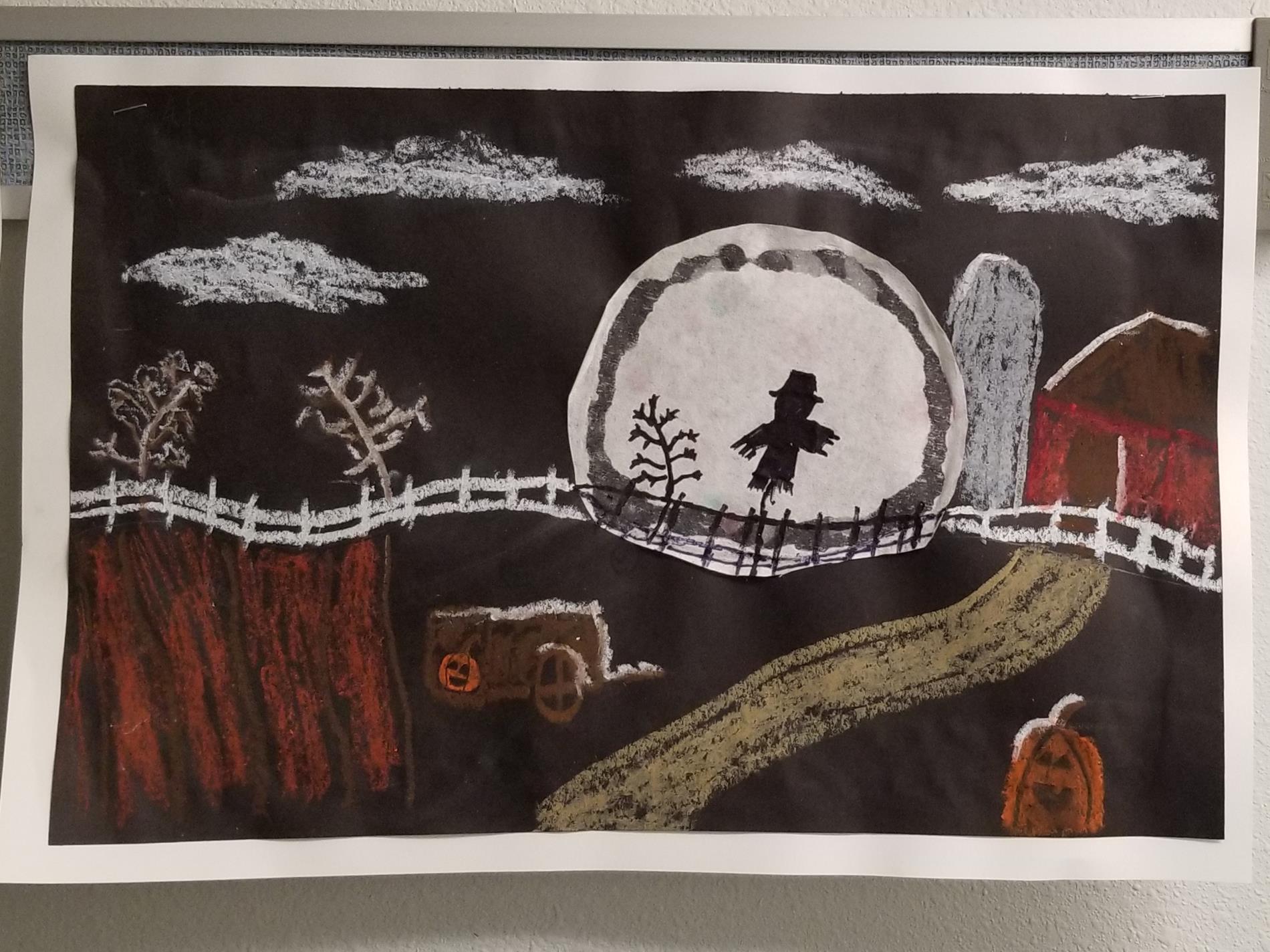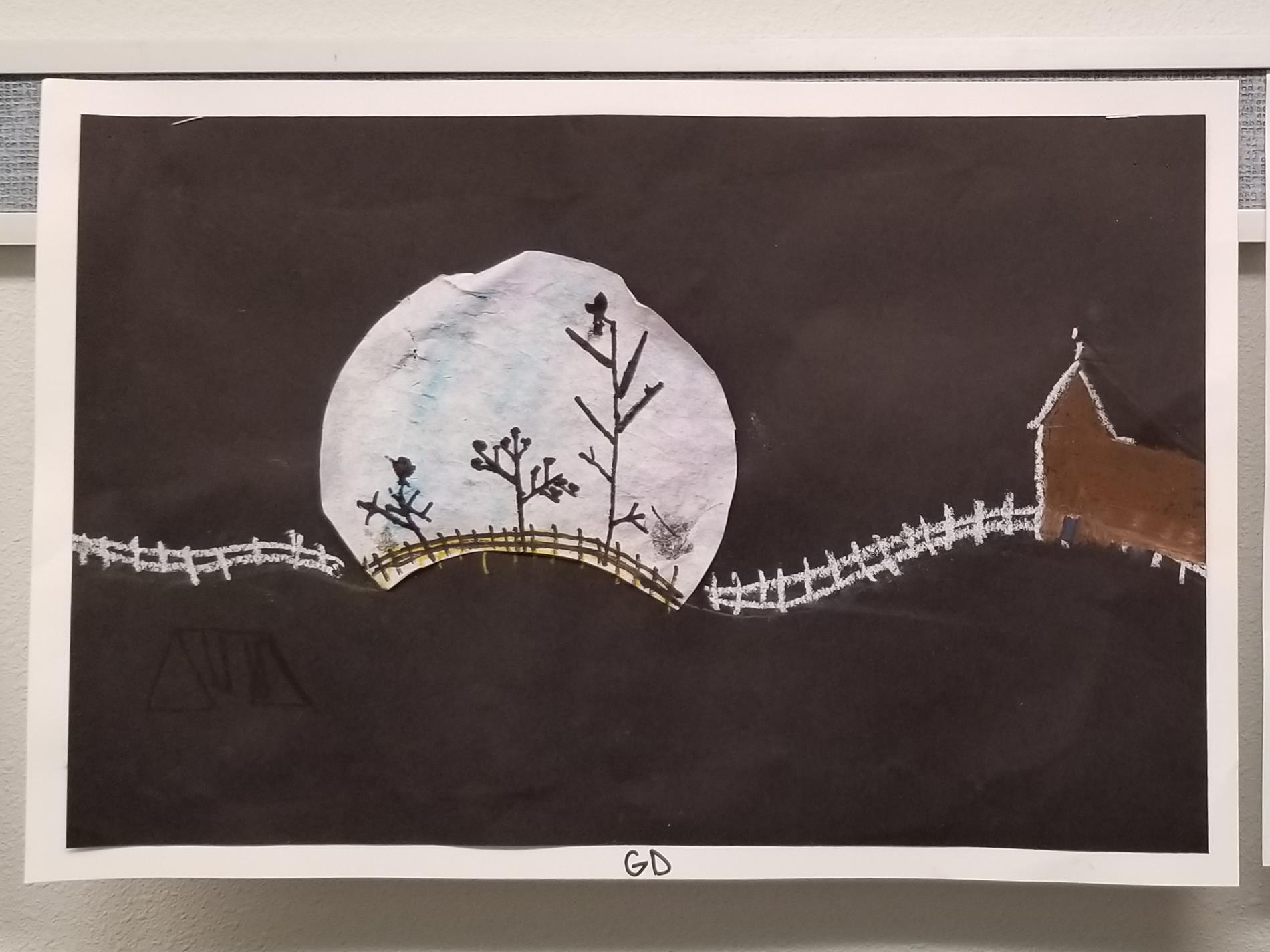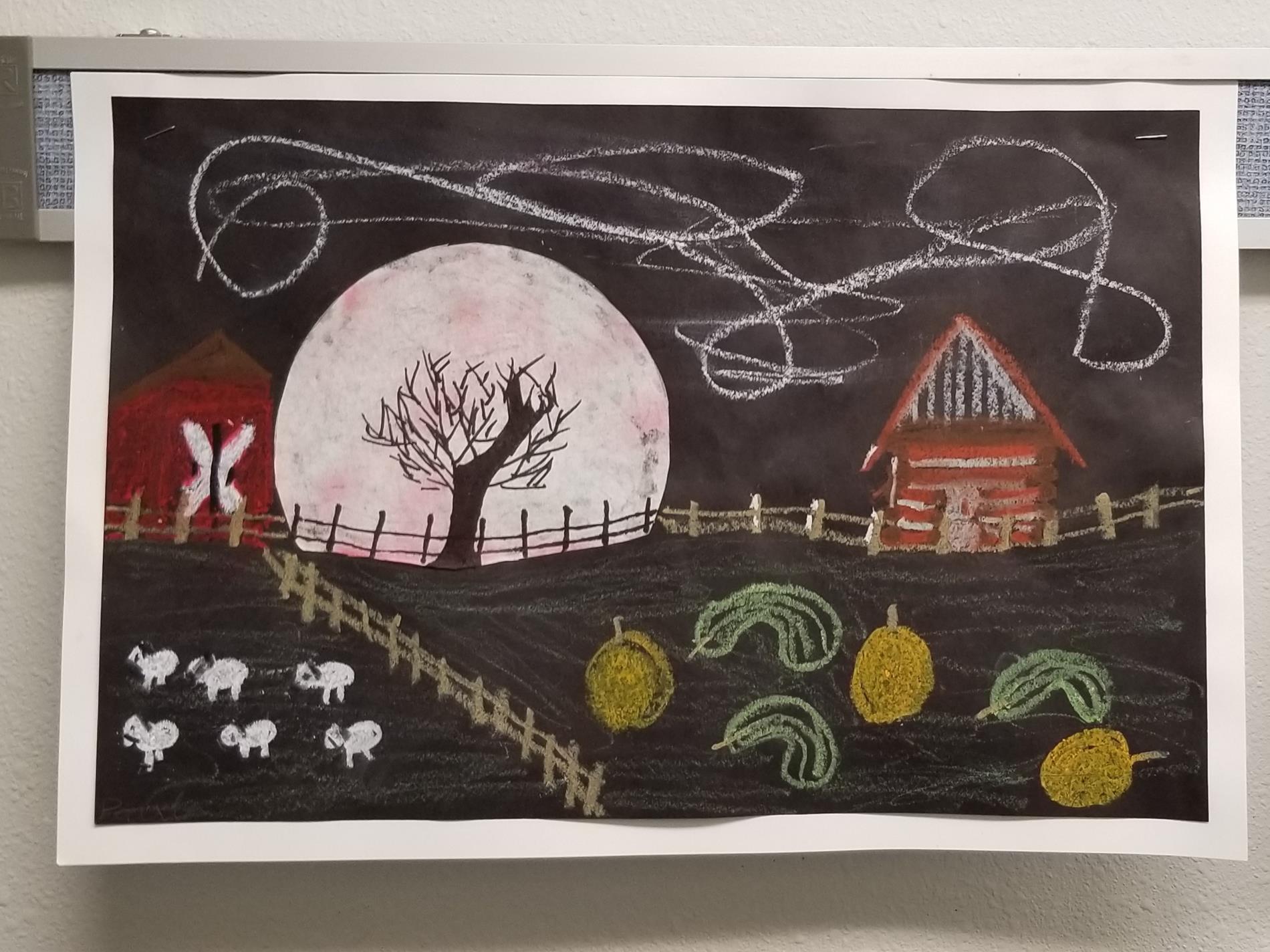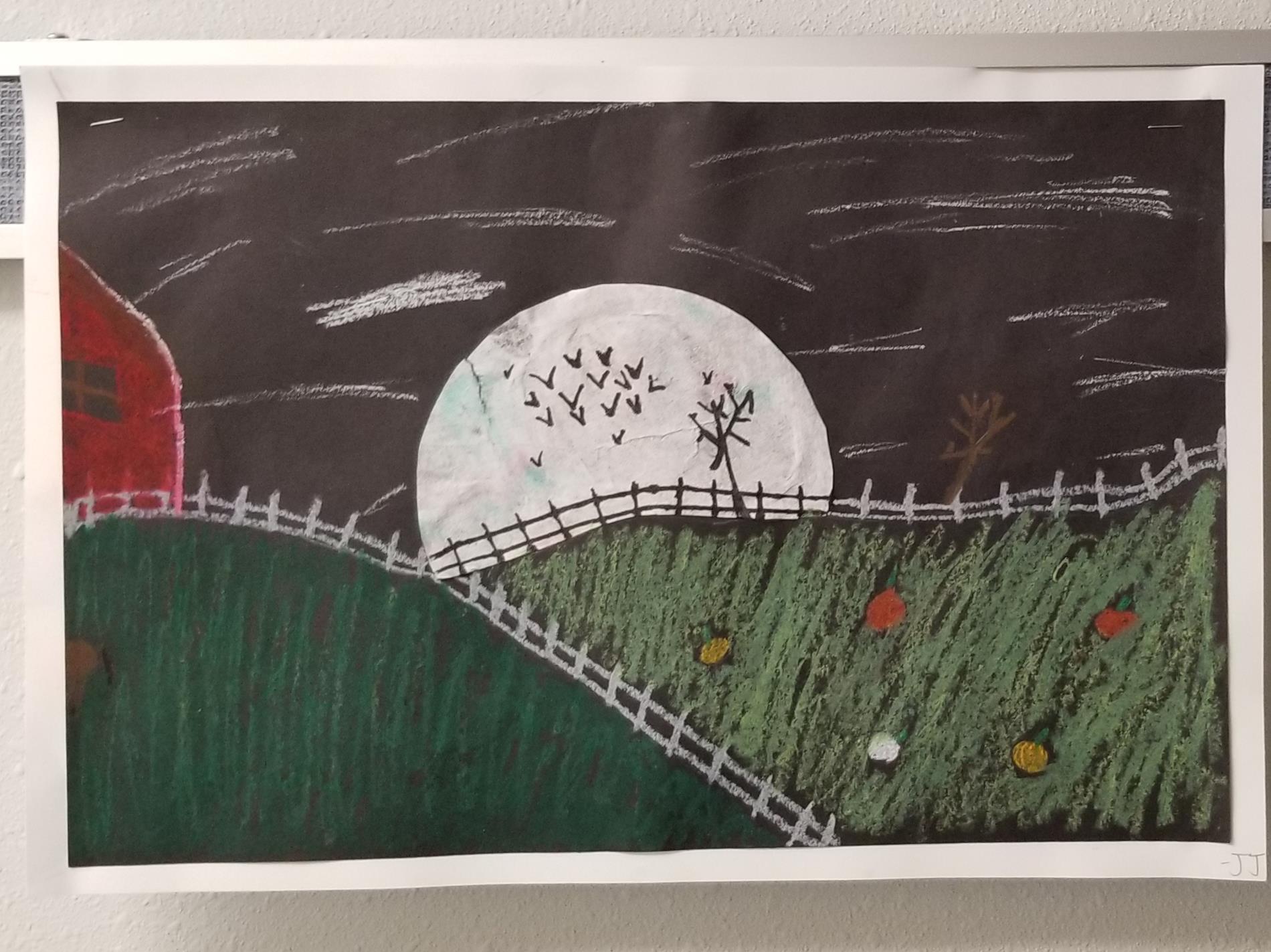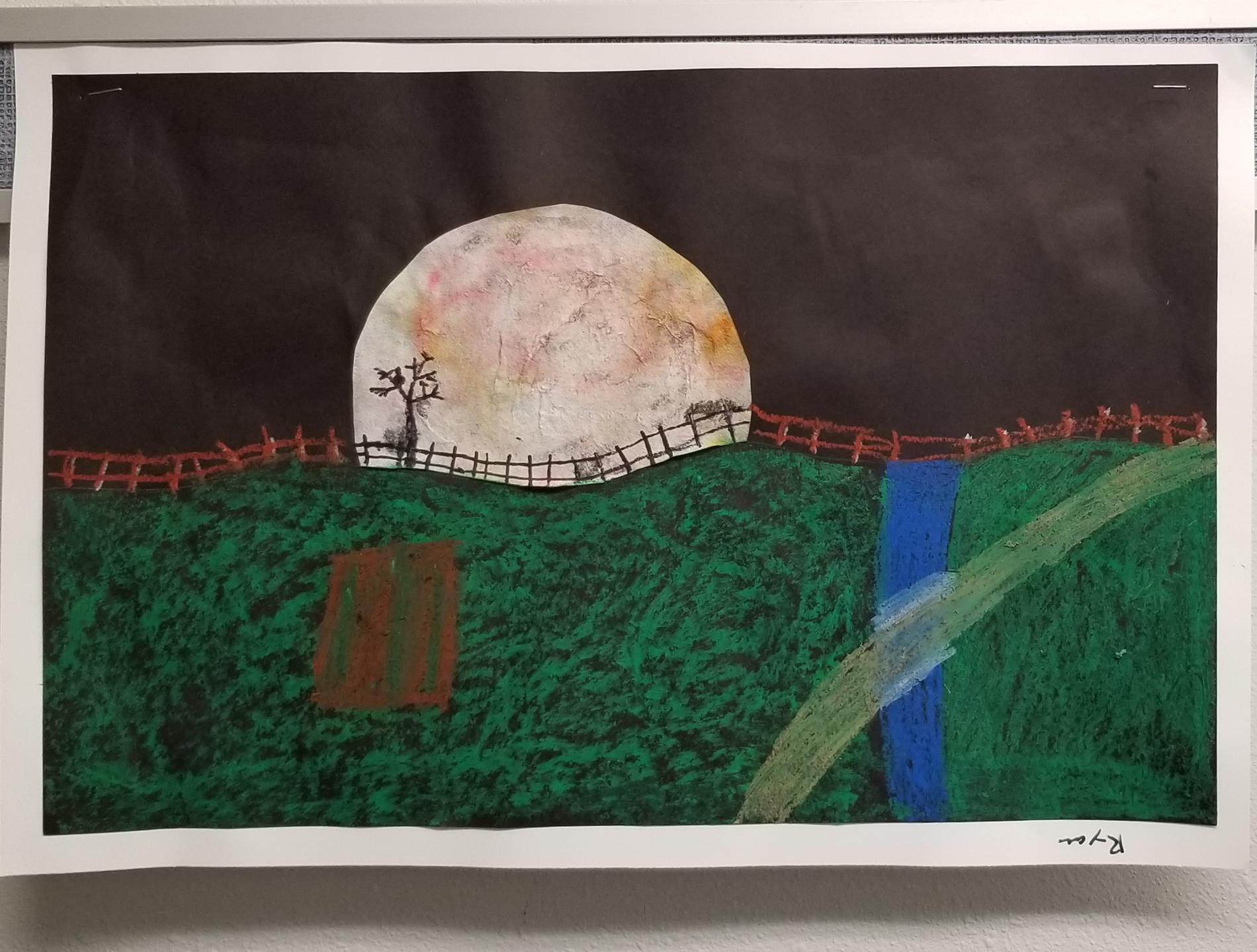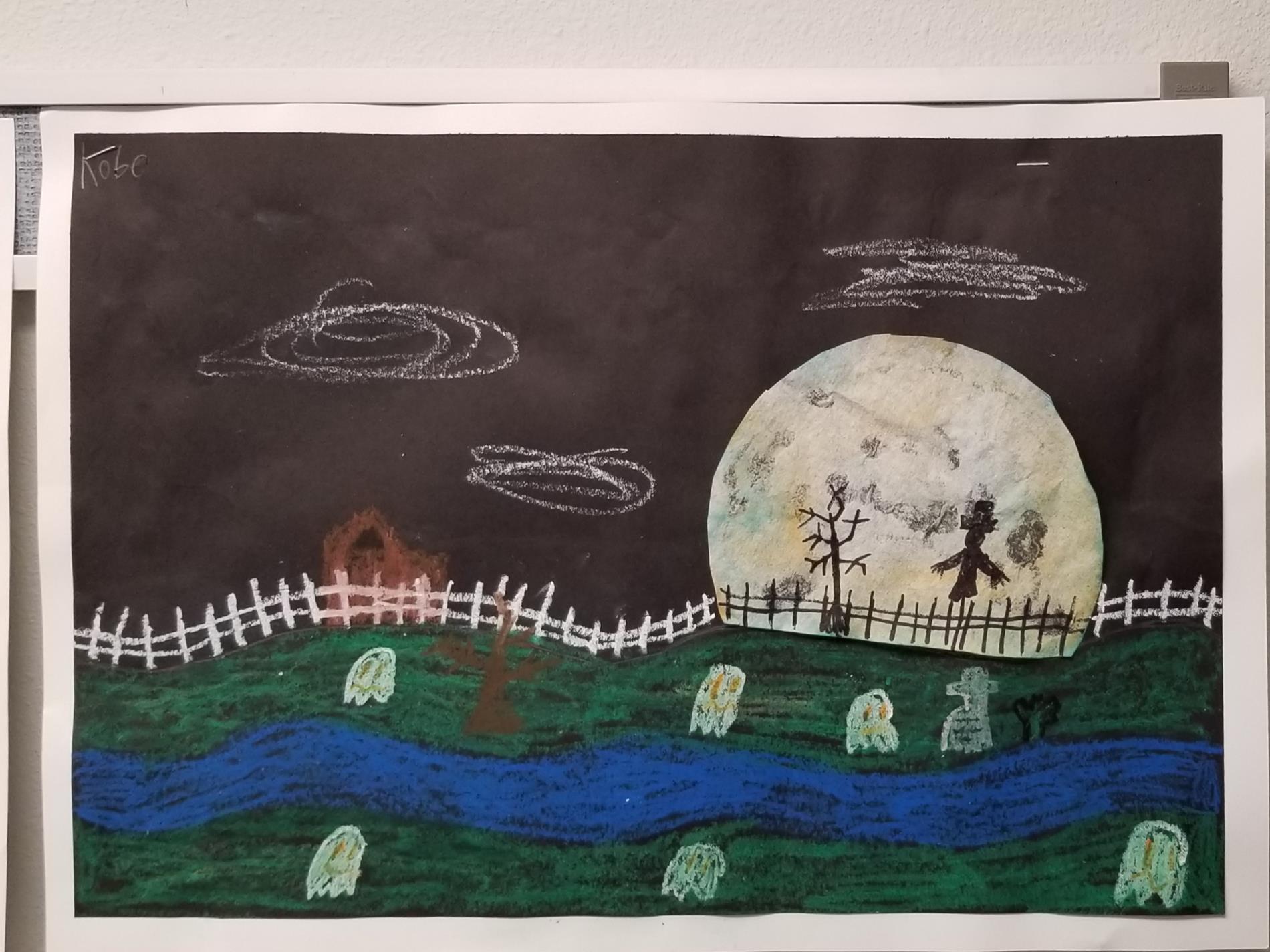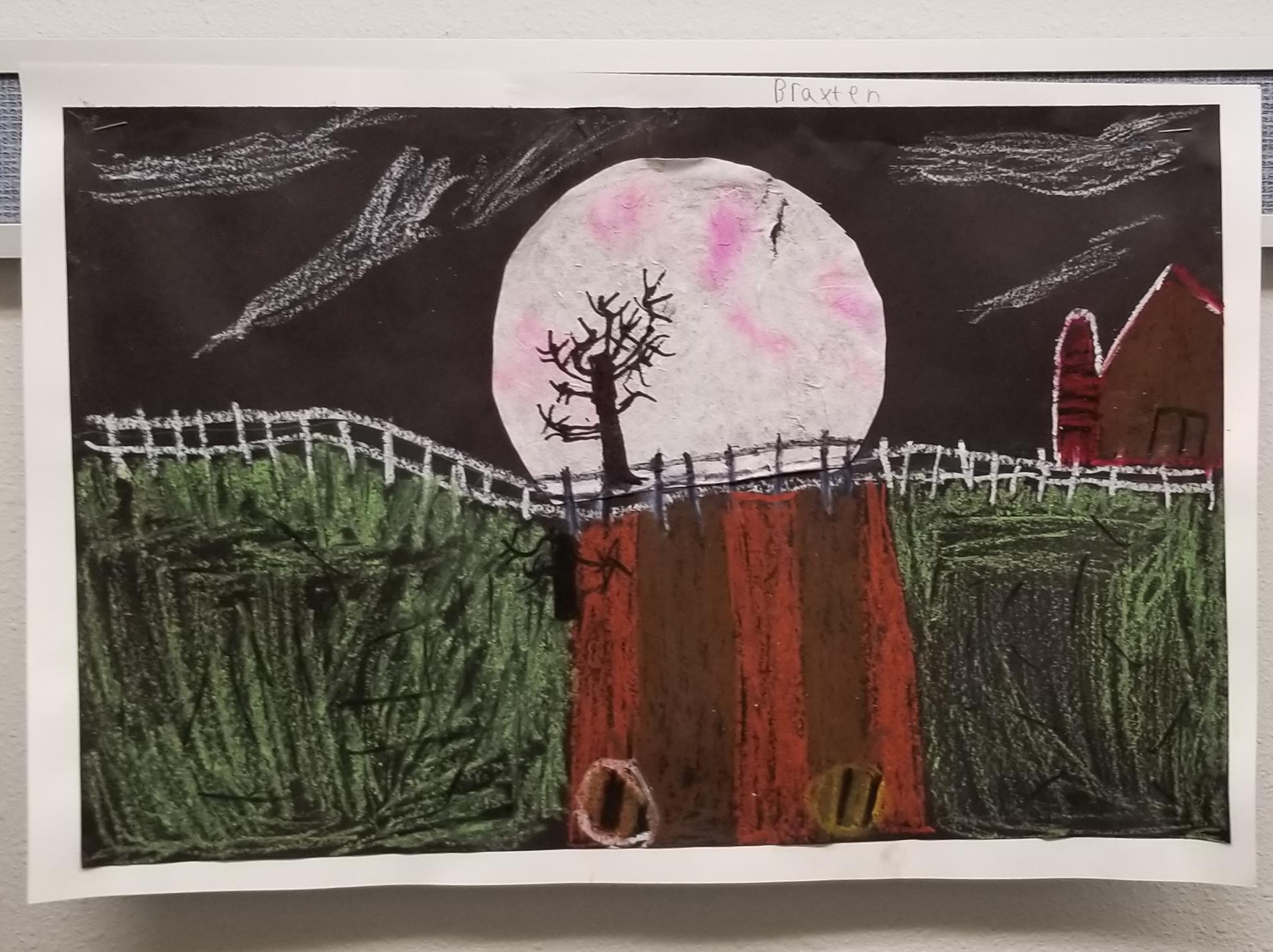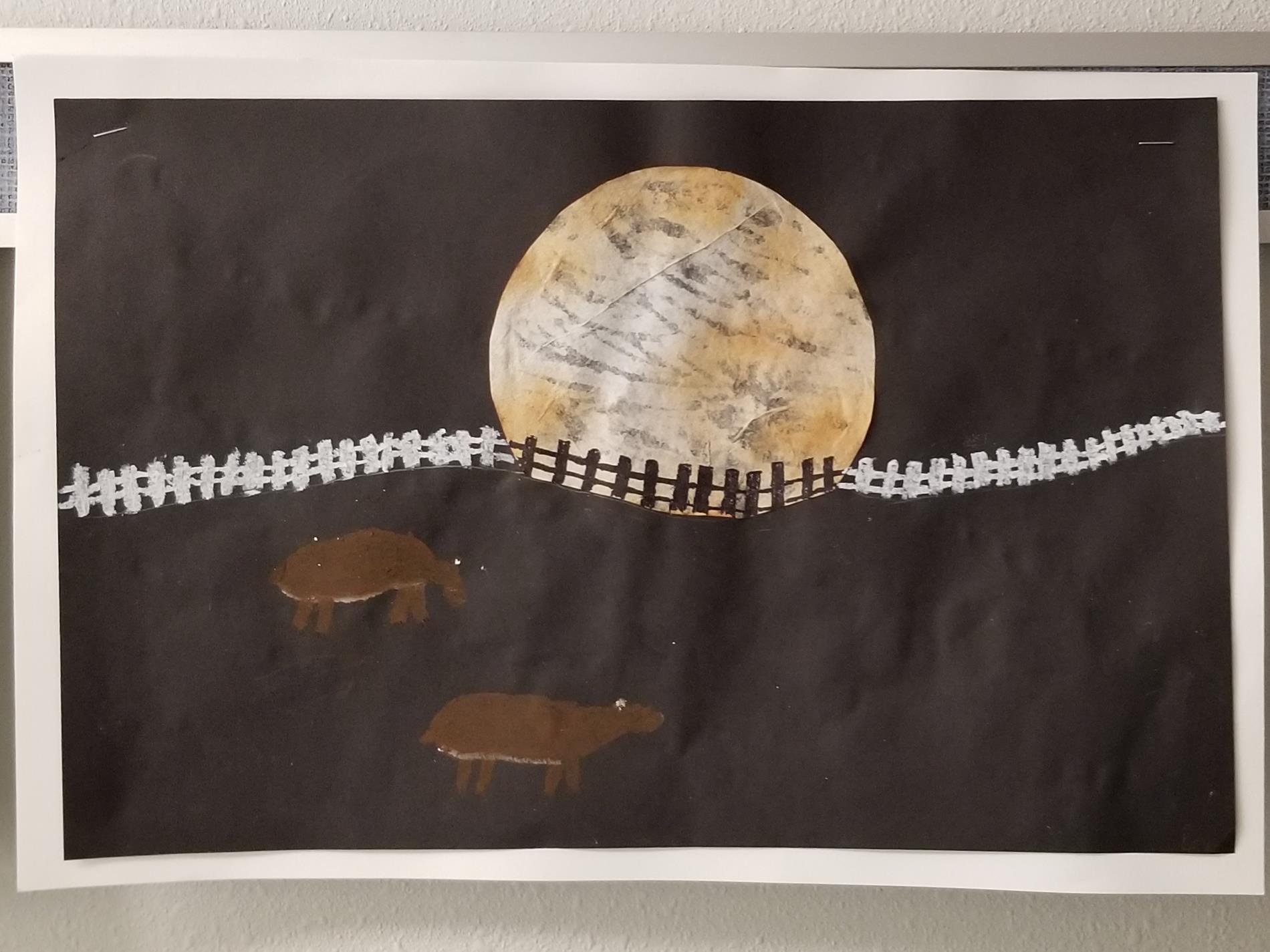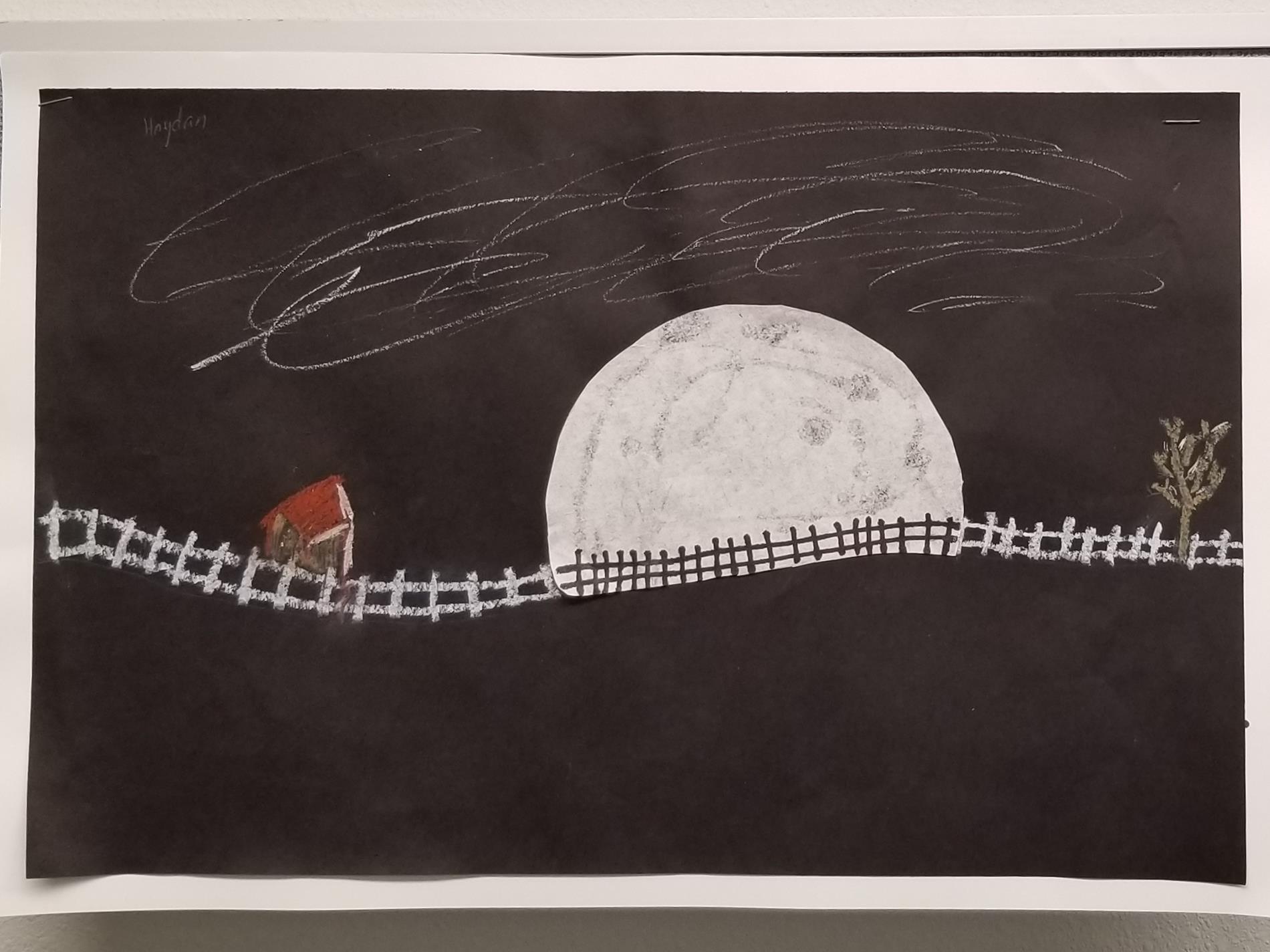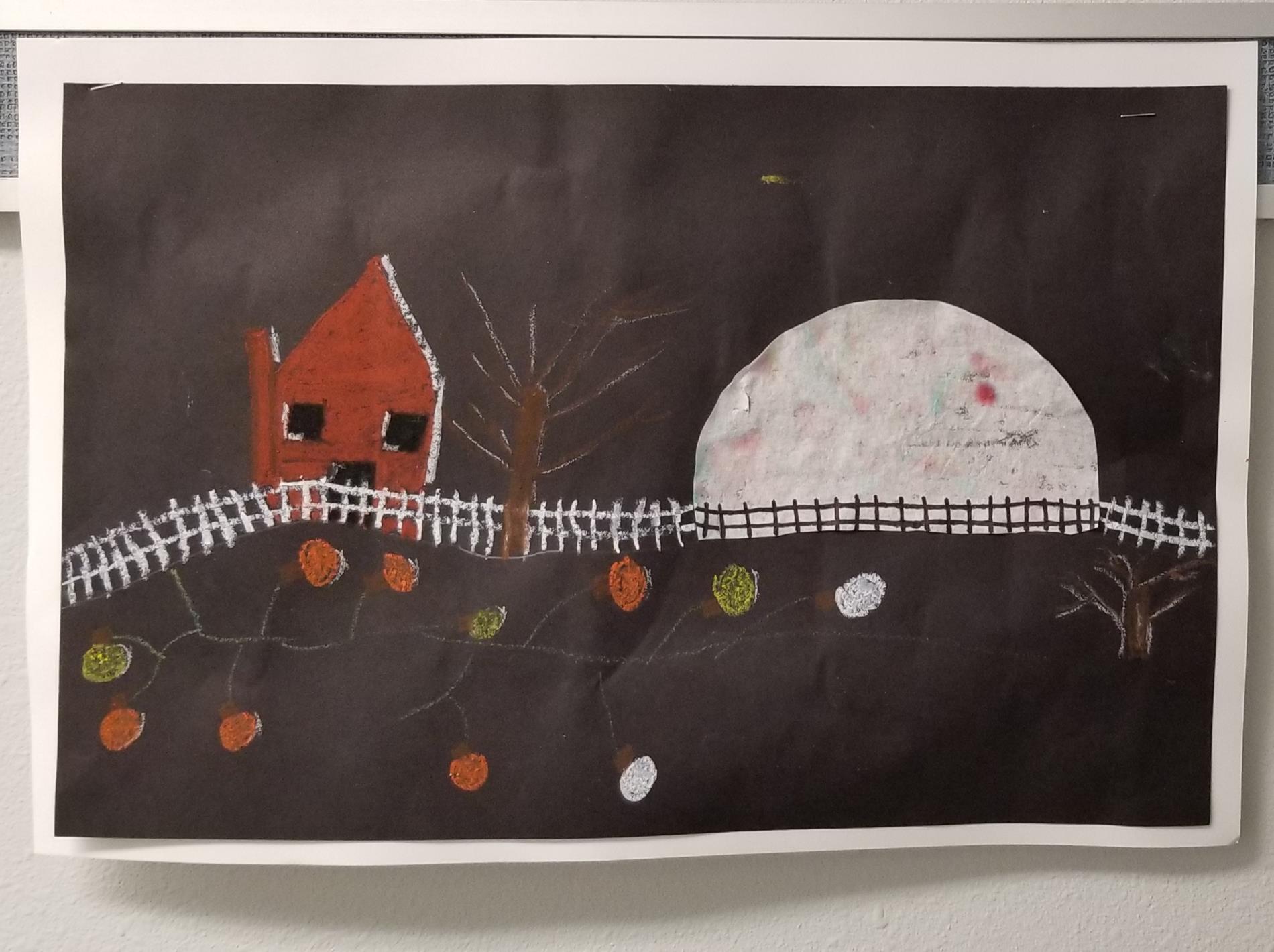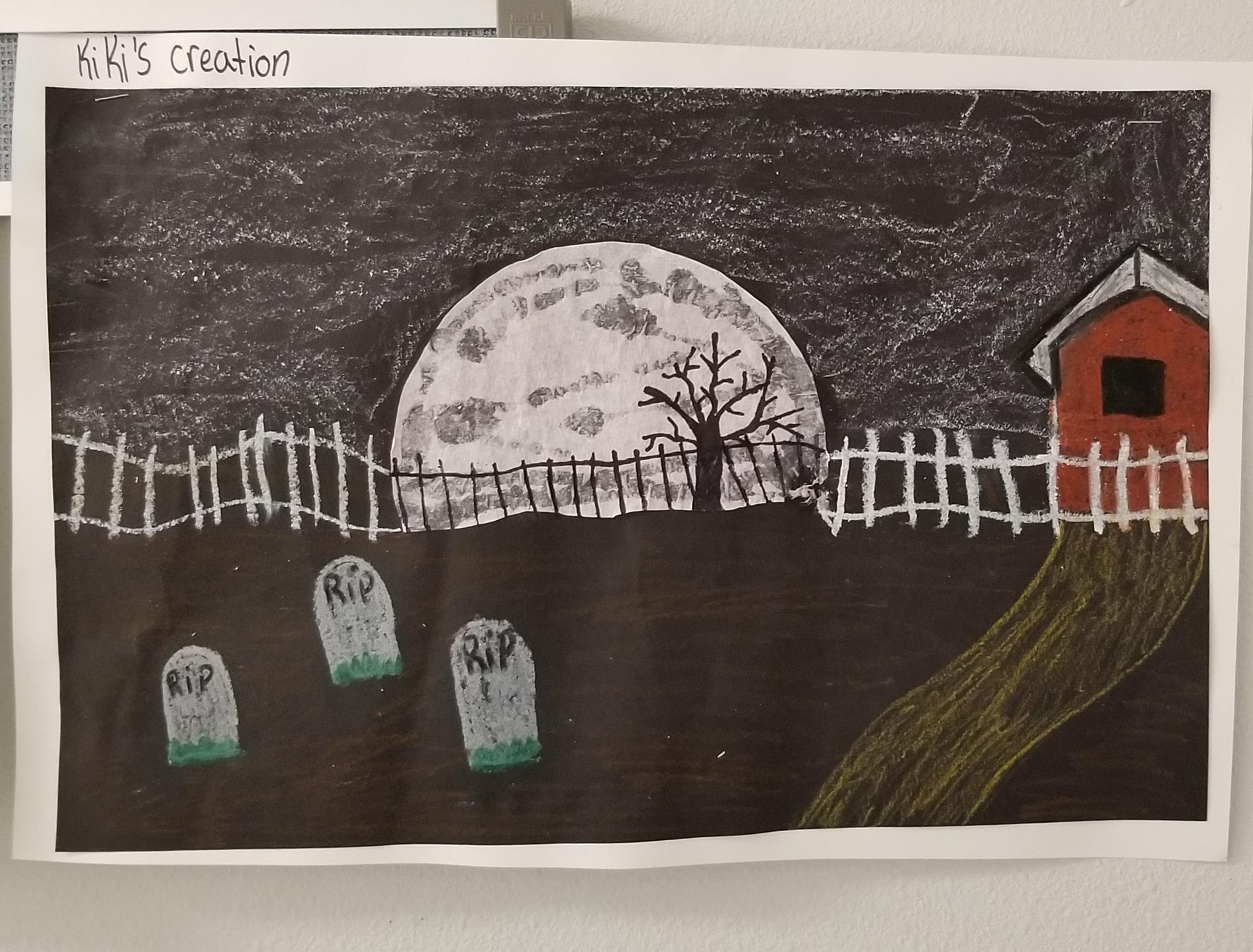 How can I show respect at school?
There are multiple ways to show respect to other students. The golden rule plays a huge part in this, treat others how you want to be treated. Big things may matter a lot but the little things matter too. If you give someone a huge gift when they are feeling down, that may matter a lot. But even if you just go and hangout with them when they are feeling down, that may matter even more. Or if you can't do something big don't feel like you can't do anything at all because you can do a little something and just remember the little things count too. Sometimes the little things may matter to a person more than the big things. So just being kind in simple ways counts. It could be as simple as holding a door open for someone and complimenting them as they walk through or it could be as complicated as hanging out with them for a whole day, paying for their meal, taking them shopping, and then listening to their problems and helping them solve them. But either way you are showing respect to someone. So just be nice in general it doesn't have to be just when someone is feeling down it could be when someone is already feeling good and you could be nice and make them feel even better. There are so many more ways to show respect to others that I could list but those are just a couple ways to show respect to others.


--Rachel
How do you show respect to other students at school? What is one thing other kids can do to show respect to you?
I can show respect to other students at school by listening to what they have to say. Showing respect is showing gratitude and saying thanks. Speak and act kindly to show respect to others. If someone is having a bad day help them out. I would want other people to kind to me and show me respect. If I got hurt I would want others to help me out. I would want people to make me feel good. We should treat others well. Be Kind.
--Clint
The EPC Wildcats A Team won their first game of the Parochial tournament on Monday night.
They played St. Marys with a final score of 25-18, 25-18!
They play again tonight! Good Luck Girls!!

Don't Forget to Change Your Clock!
Daylight Saving Time ends the first Sunday in November. We'll "fall back" one hour and return to Standard Time on Sunday, November 1, 2020, at 2 a.m.
Be sure to set your clocks back one hour before bed on Halloween night!
Parent/Teacher
Conferences
October 28th & 29th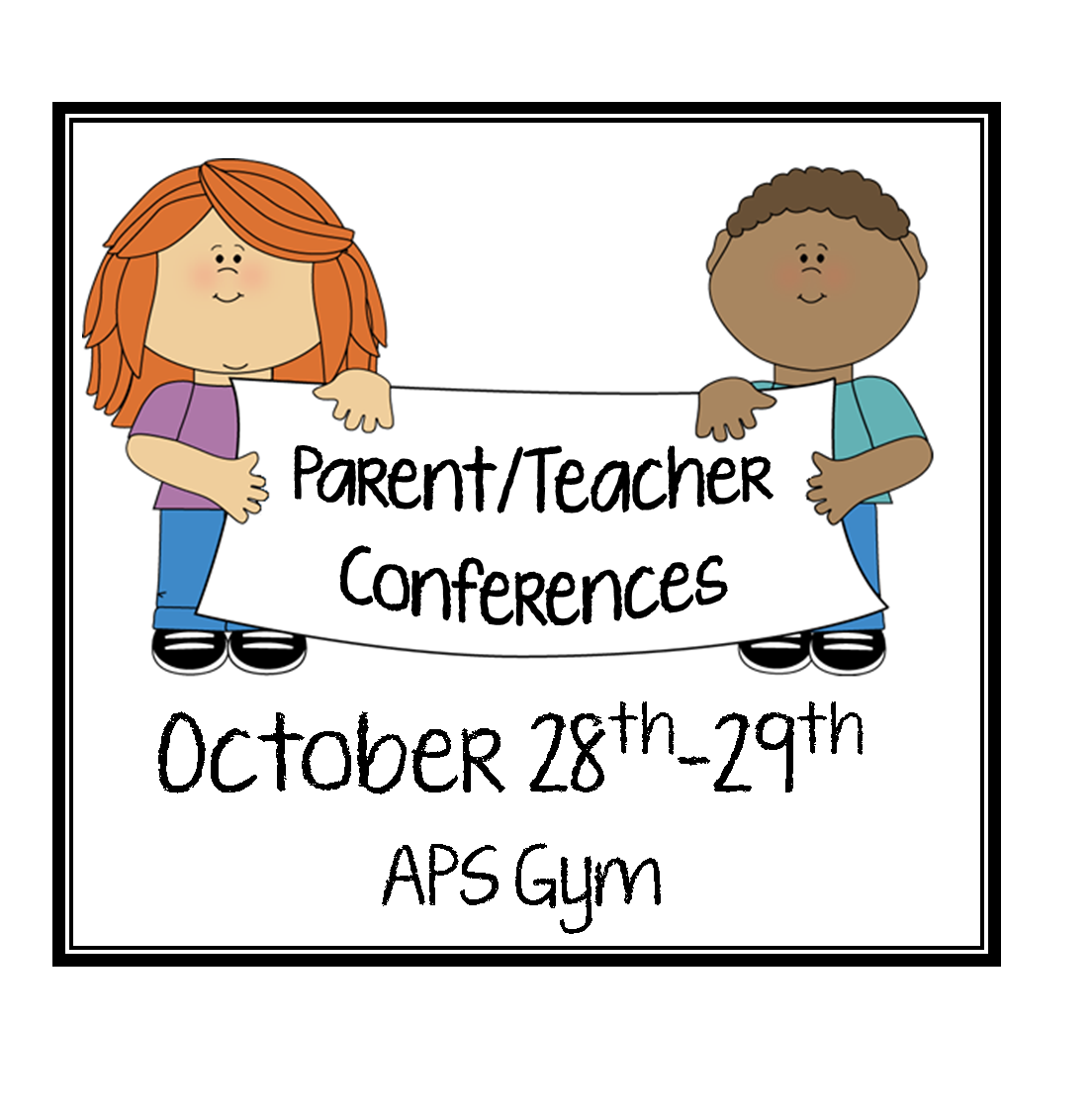 Reminder:
Parent/Teacher Conferences were scheduled for yesterday and today! If you were not able to attend, please contact your child/children's teachers to schedule a phone conference.
Stay Safe
While Trick or Treating



1st Annual
Trunk or Treat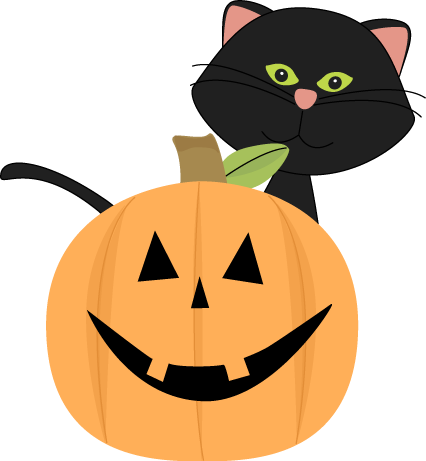 Saturday, October 31st from 4-6 PM

Altenburg Fair Grounds Lions' Club Pavilion

Bring your kids and stay a while! There will be food and drinks.
Anyone may enter a car/truck.
Please register by calling Amanda at 573-576-8080.
There will be a prize for the best decorated trunk as voted on by the trick or treaters!**
For more information on how to
stay safe on Halloween please visit:
Time to Prepare for the
2021 APS/UCLS Dinner Auction
This is the school year that we host a joint dinner auction with UCLS. Ms. Honoree and I have been in contact and it is time to start our planning meetings. We are looking for 3-4 couples from Altenburg Public School to serve on this committee with representatives from UCLS.
This event is held every other school year and 2021 is the year to hold the next one! We realize that times are uncertain and COVID has changed or cancelled many activities. We are going to try to plan for a dinner auction late in the spring.
If you are willing to help us raise money to benefit the children in East Perry County, please contact me at: aps48@altenburgps.eduk12.net
The members of this committee have a lot of fun while planning an event that usually brings in over $20,000 for each school.
Thank you!!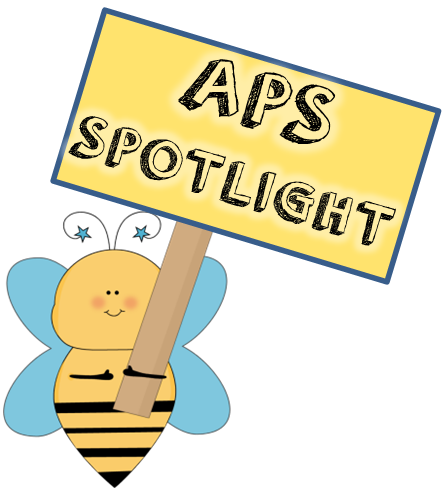 Greetings! My name is Julie Daugherty and I am the 2nd grade teacher at APS. I can't believe we are already in the last week of October. It seems like school just began! It is so fun to witness the progress each student is making as we head into 2nd quarter.

Let me share with you what is going on in our classroom…

In math, we are learning to add numbers up to 100. We are using a new math series this year and although it is challenging, I am so proud of how my students are adapting to a new way of thinking about numbers! In reading, we are learning to make personal connections to the stories that we read, summarize, describe characters and setting, and locate information in the text. In writing, we are learning to use strong verbs in our writing. We are also learning how to write a paragraph. This week, we are learning all about bats. Please enjoy some of our informational paragraphs about the bat facts we have learned.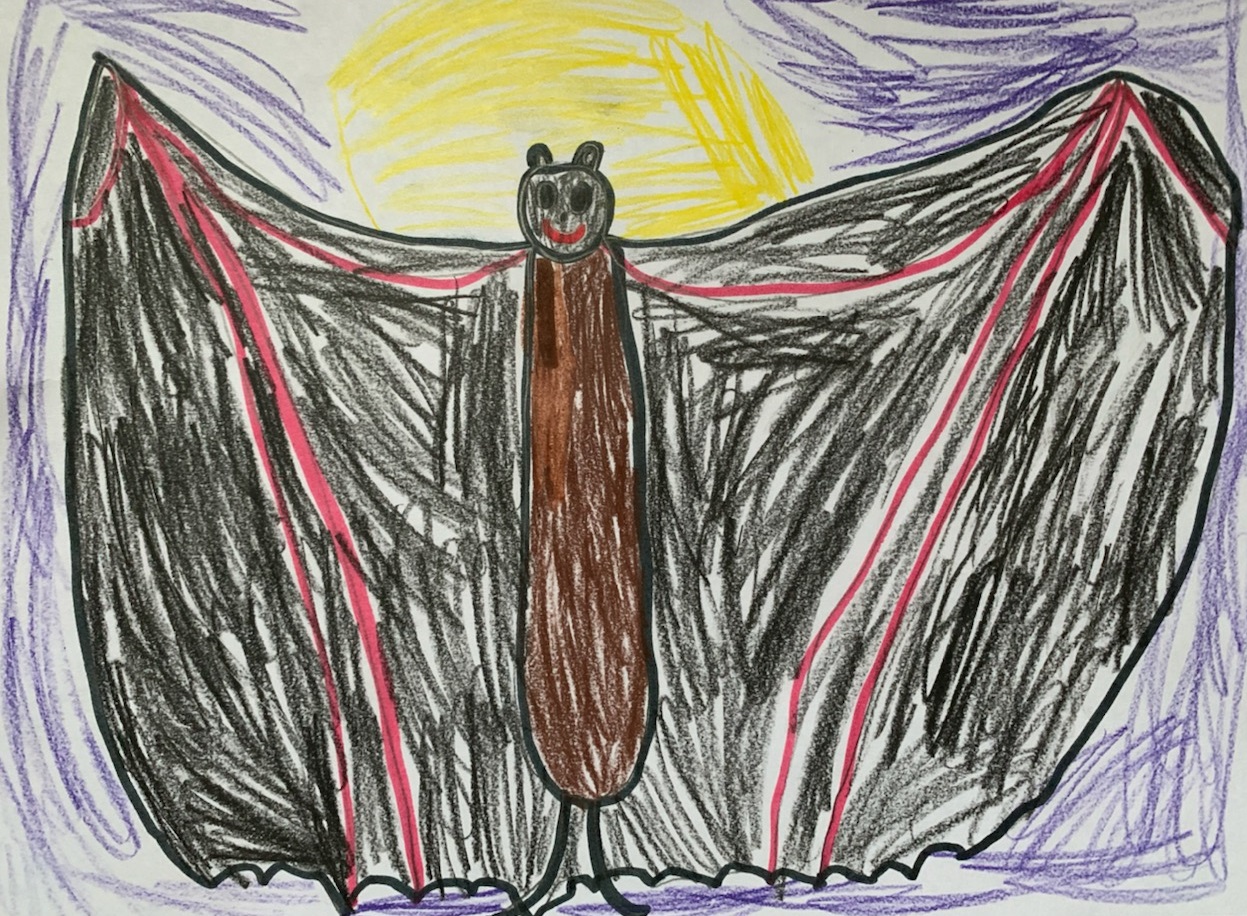 Bats are amazing. The vampire bat is a bat that drinks blood. Bats see very well at night. Bats are hairy because they are mammals. Bats are cool animals.
-Vivienne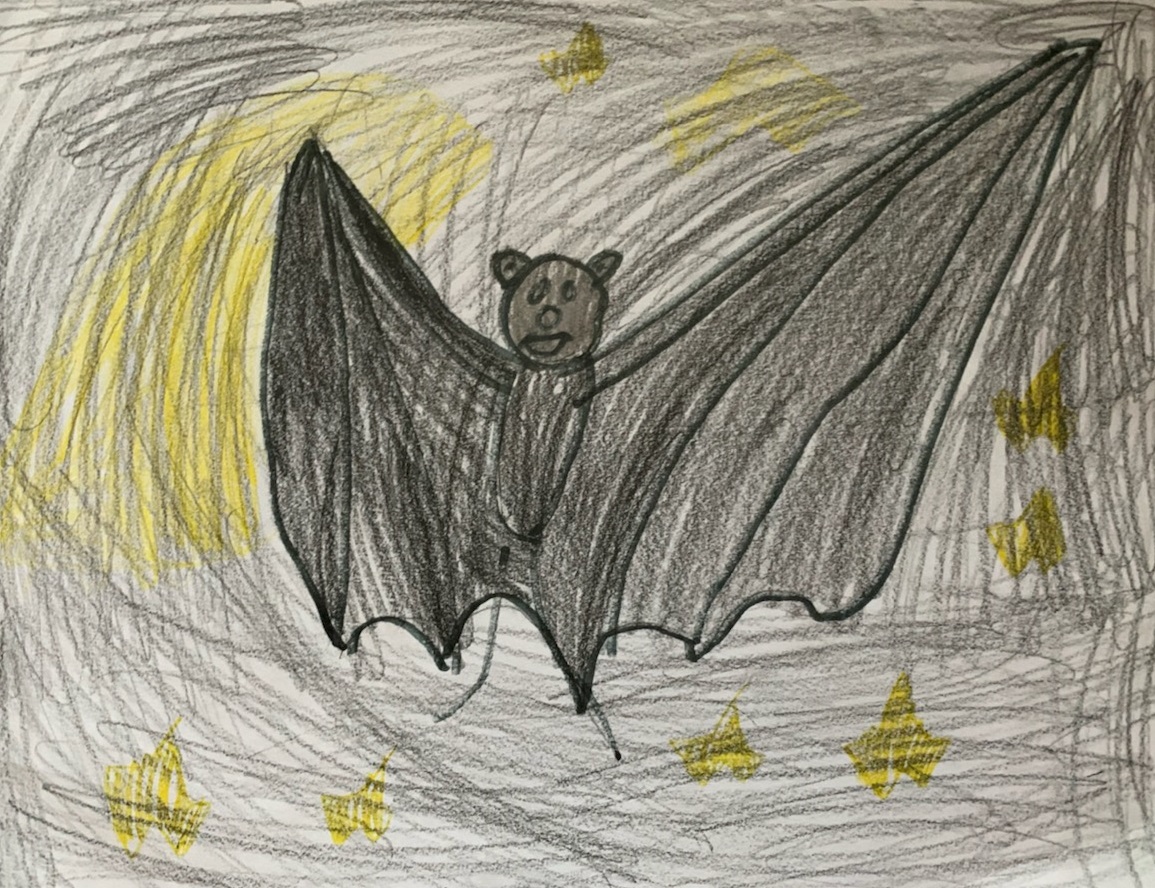 Bats are amazing and cool. They nurse from their mom because they are mammals. They sleep upside down. Bats fly in the dark because they are nocturnal. I like learning about bats.
-Will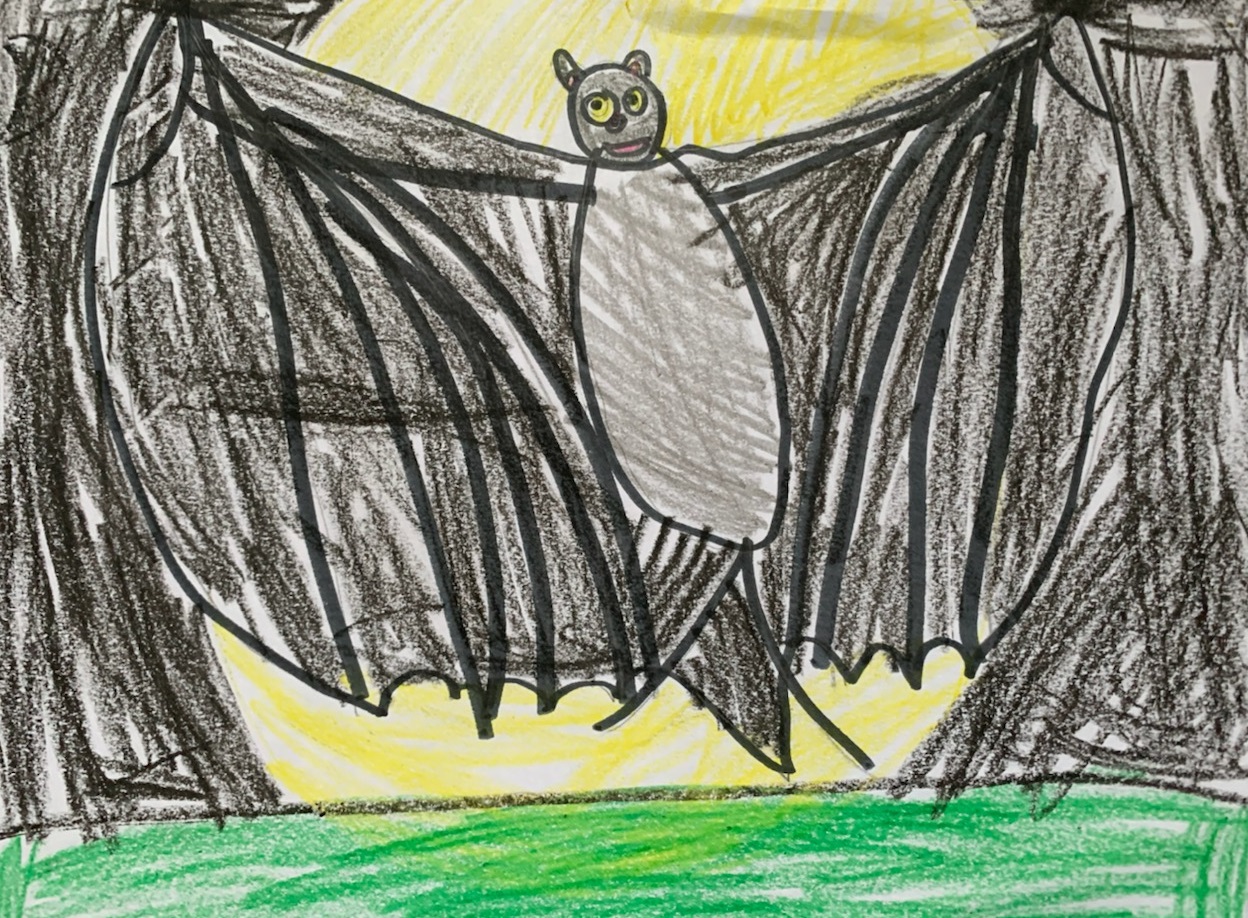 Bats are very wonderful creatures. They are not blind at all. Two different types of bats are black flying fox and spotted bat. Mother bat gives birth to one baby at a time. I love learning all about bats.
-Molleigh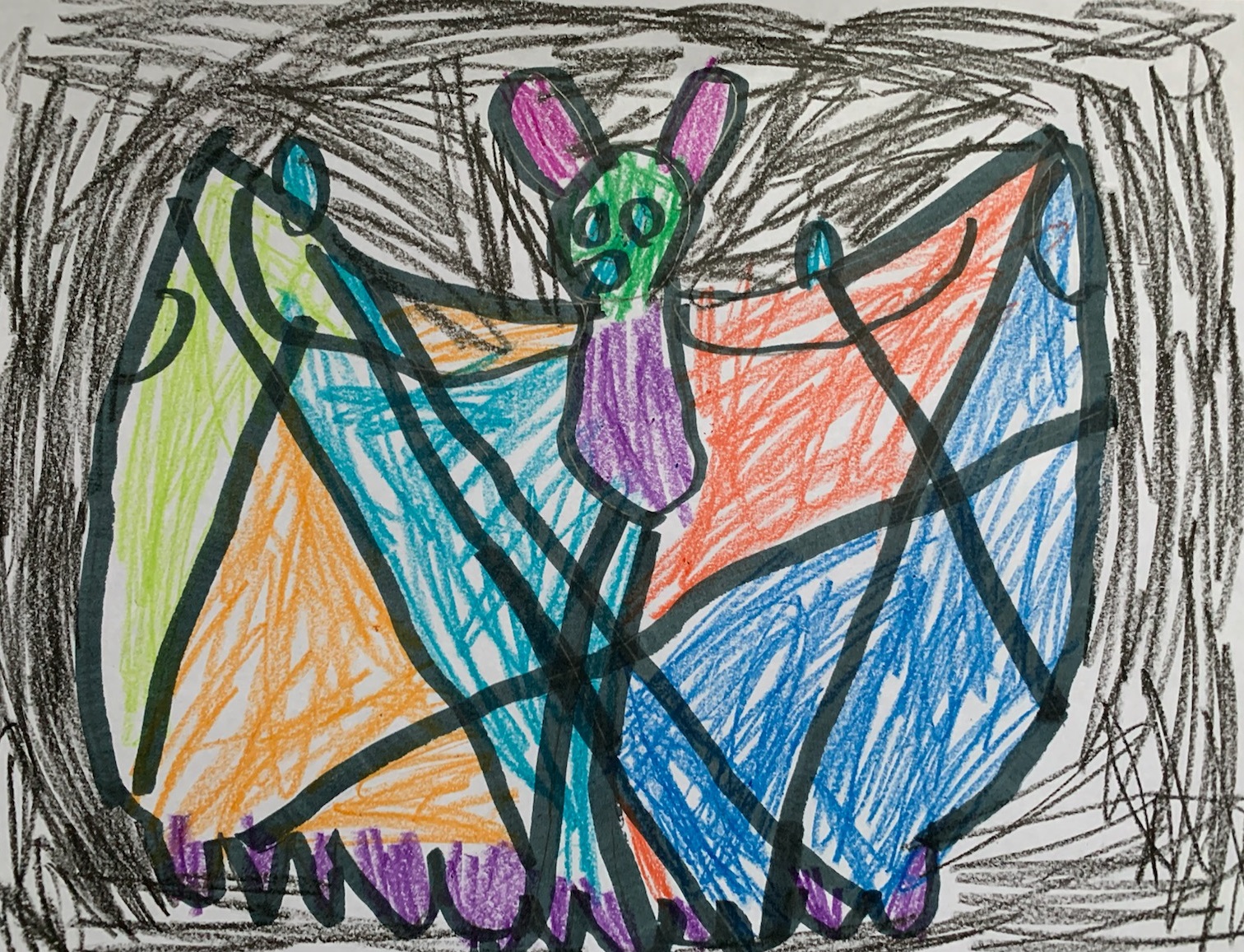 Bats are cool. Bats have a little hair because they are mammals. Bats have great vision. They live in colonies. Bats are amazing and wonderful creatures.
-Mason
Here are some awesome bat facts. Some bats eat fruit. Baby bats are called pups. Vampire bats drink blood. I like bats.
-Landyn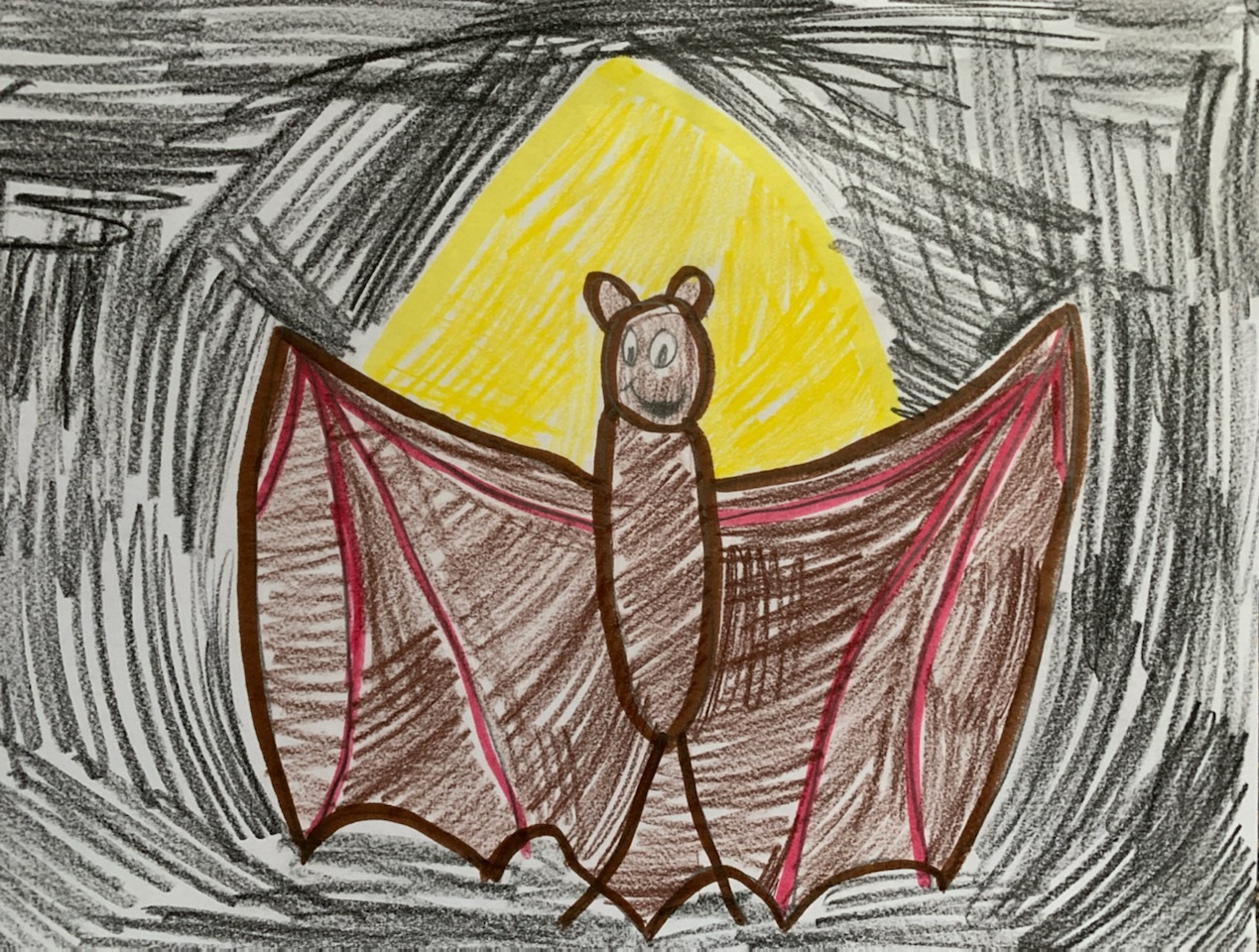 Bats are really cool. They fly like birds. They are nocturnal. Bats sleep in the day. They fly at night. There are some bats that drink blood but not human blood. They just drink animal blood. I love bats.
-
Brenna
3rd & 4th Grade Pumpkins (Continued from top)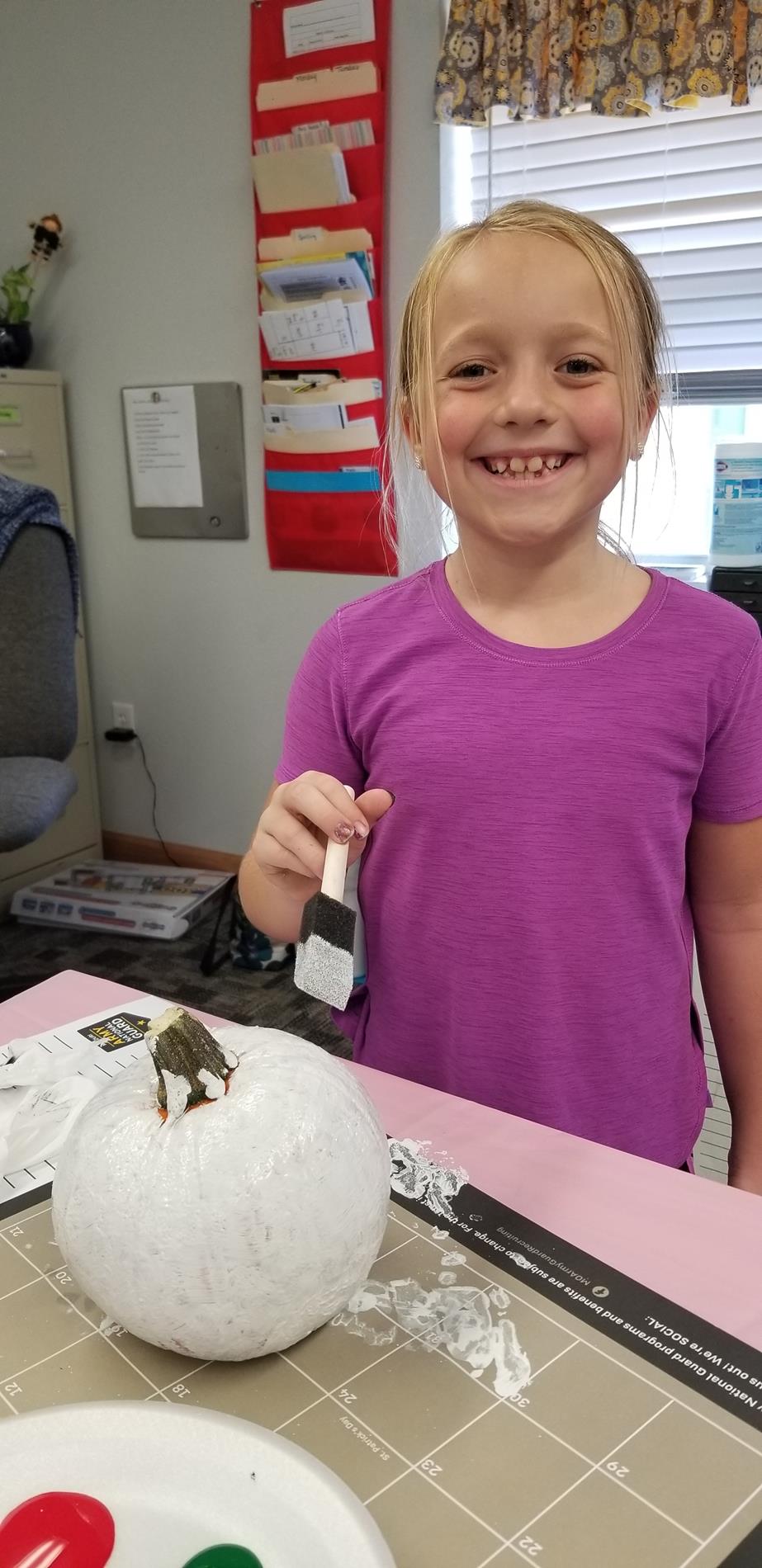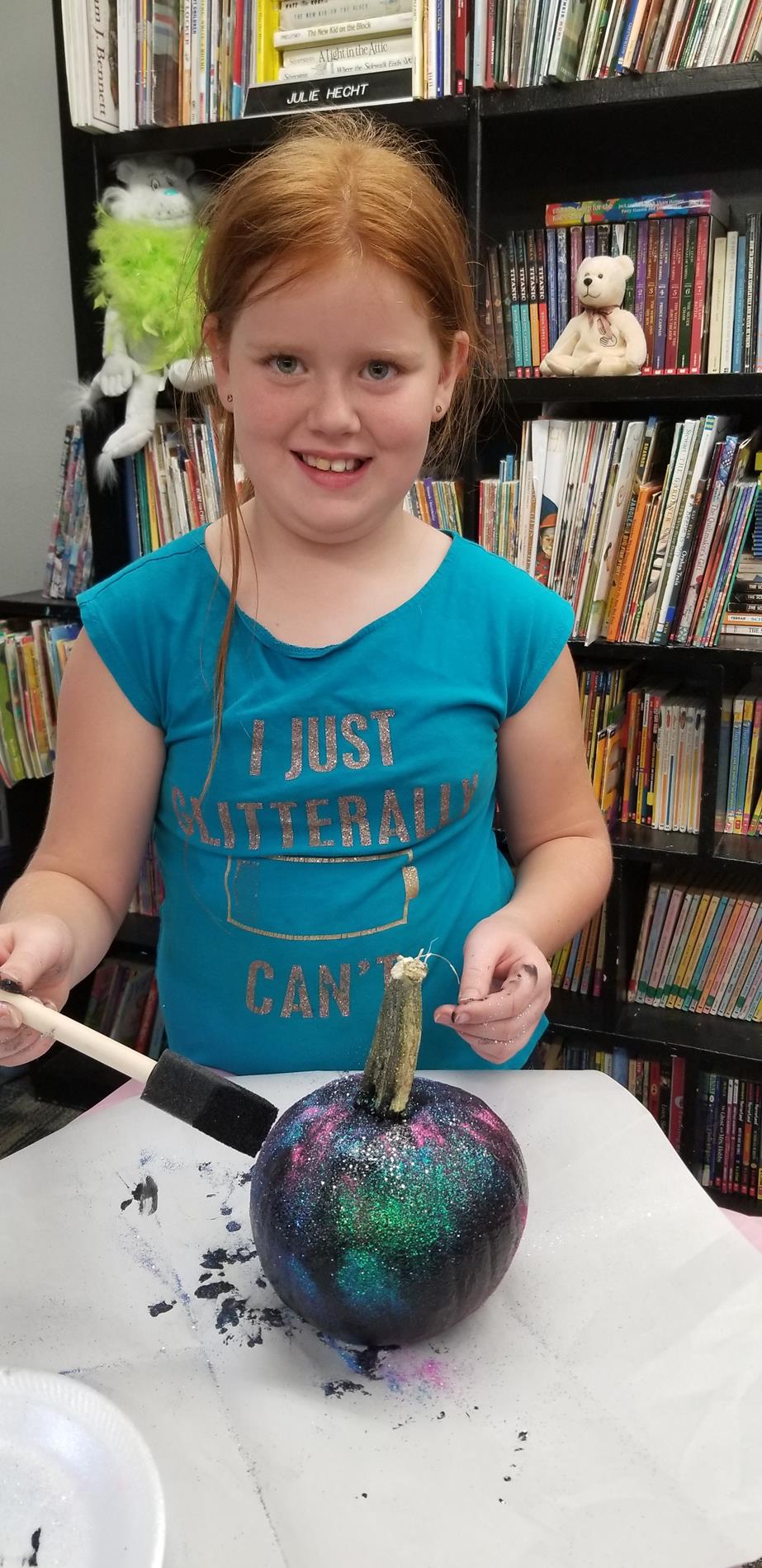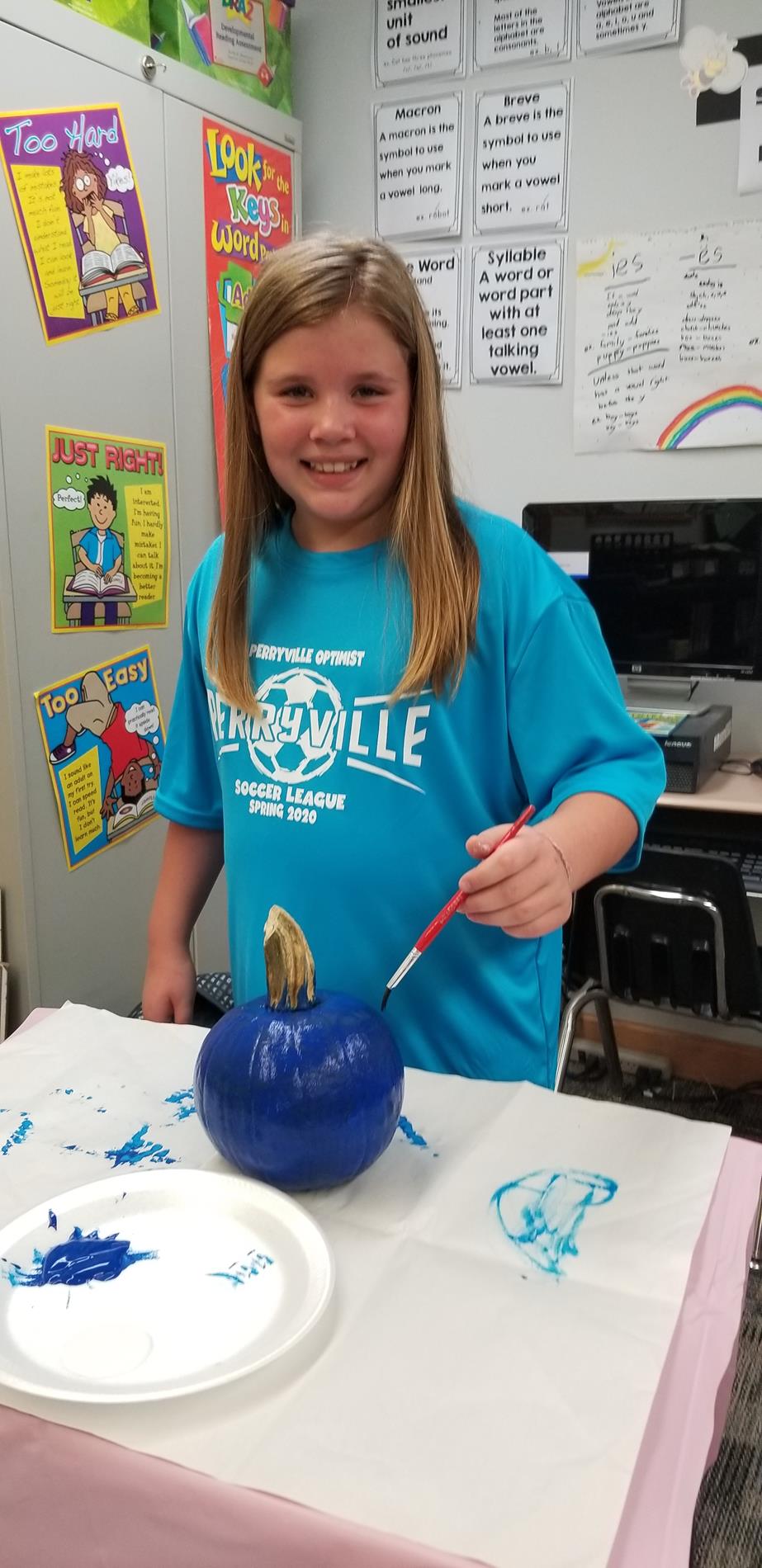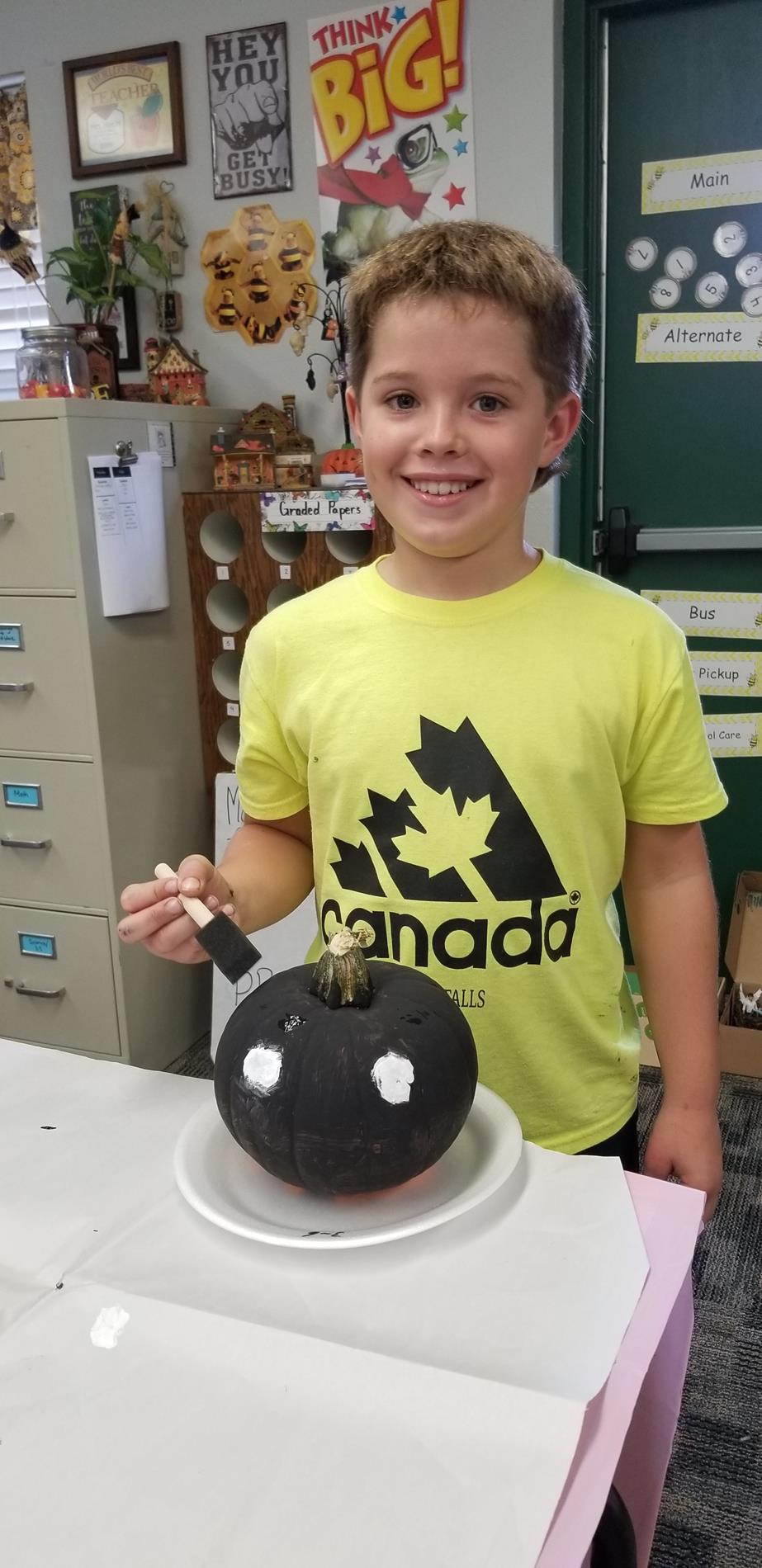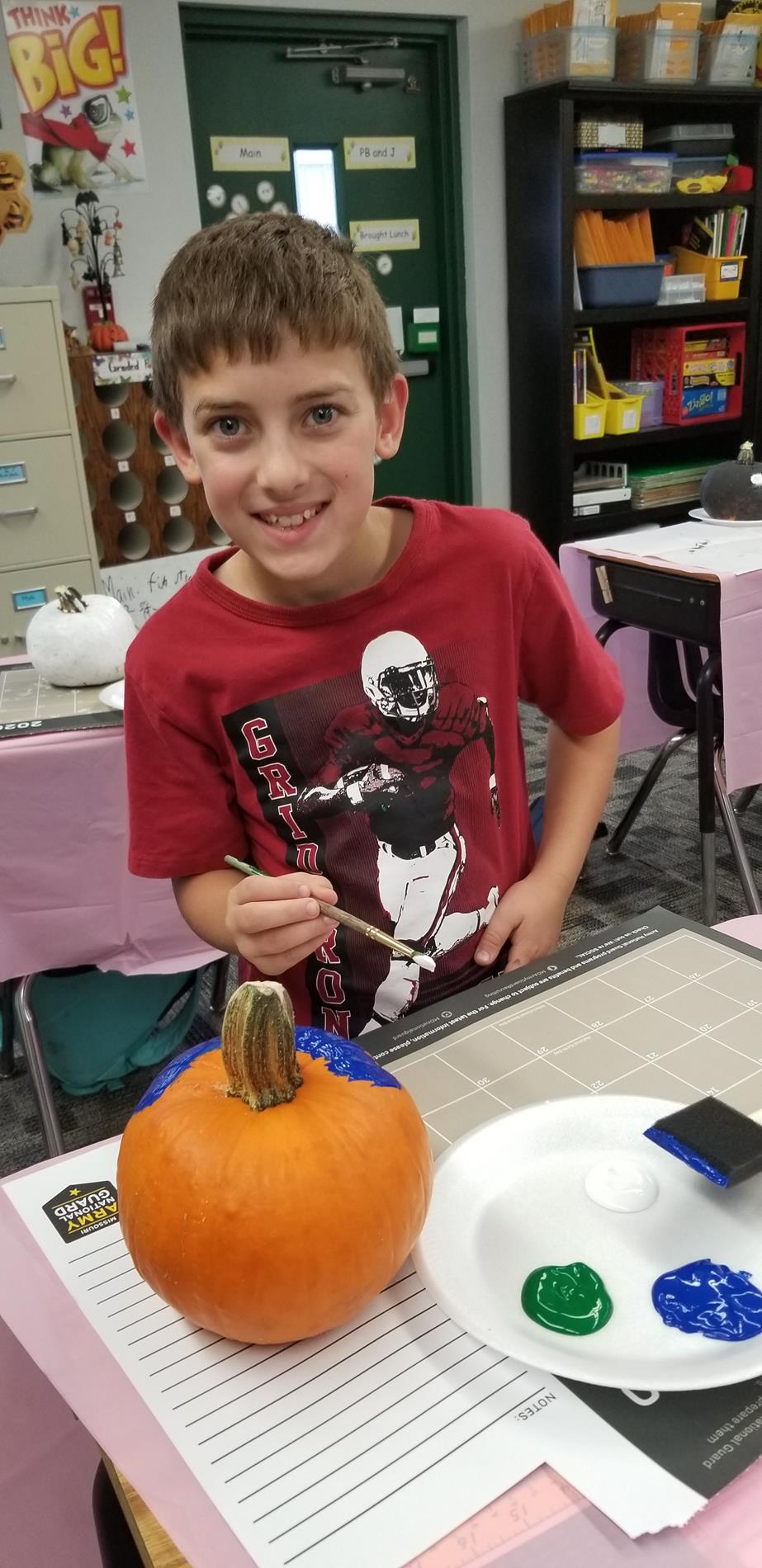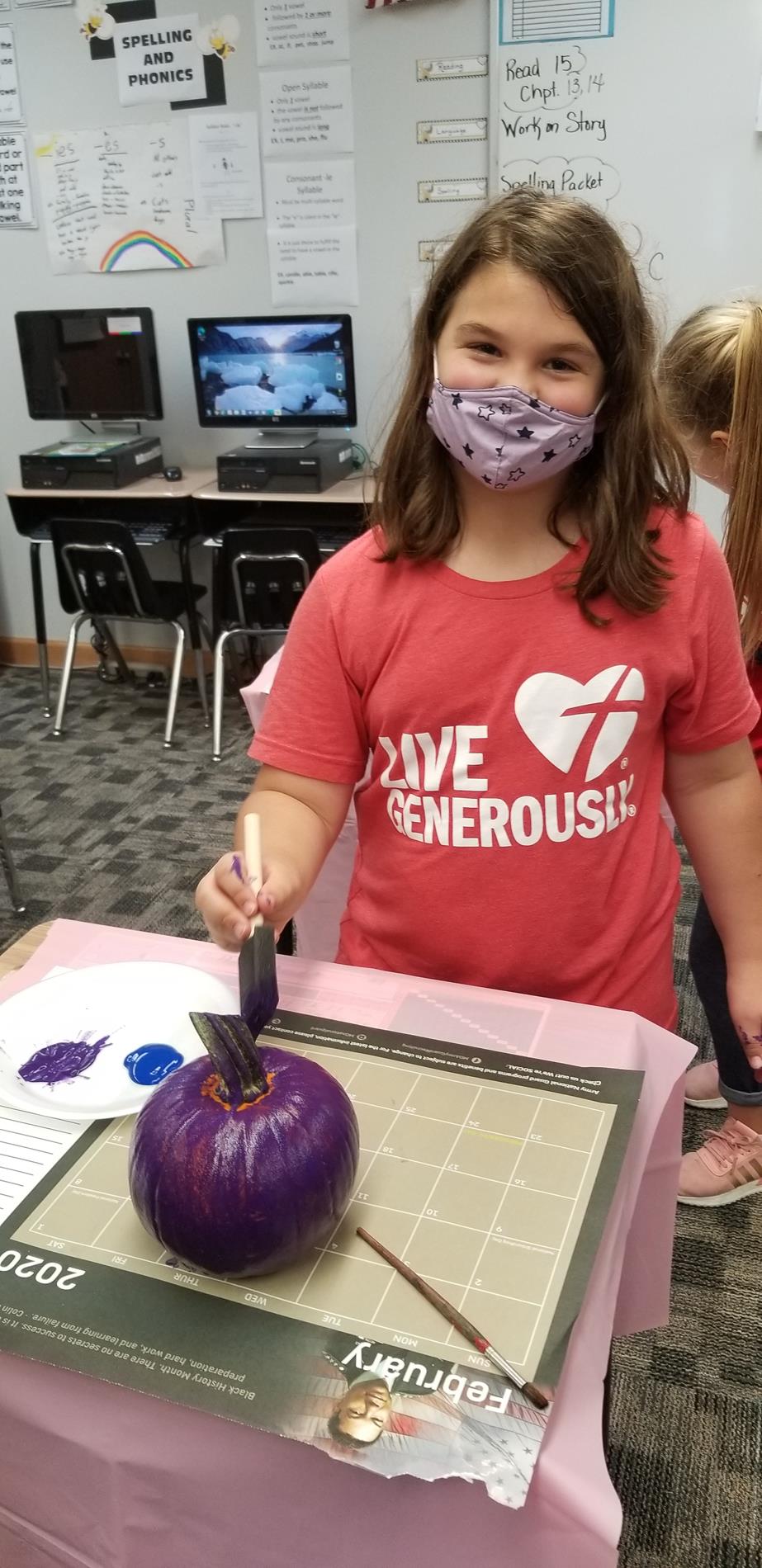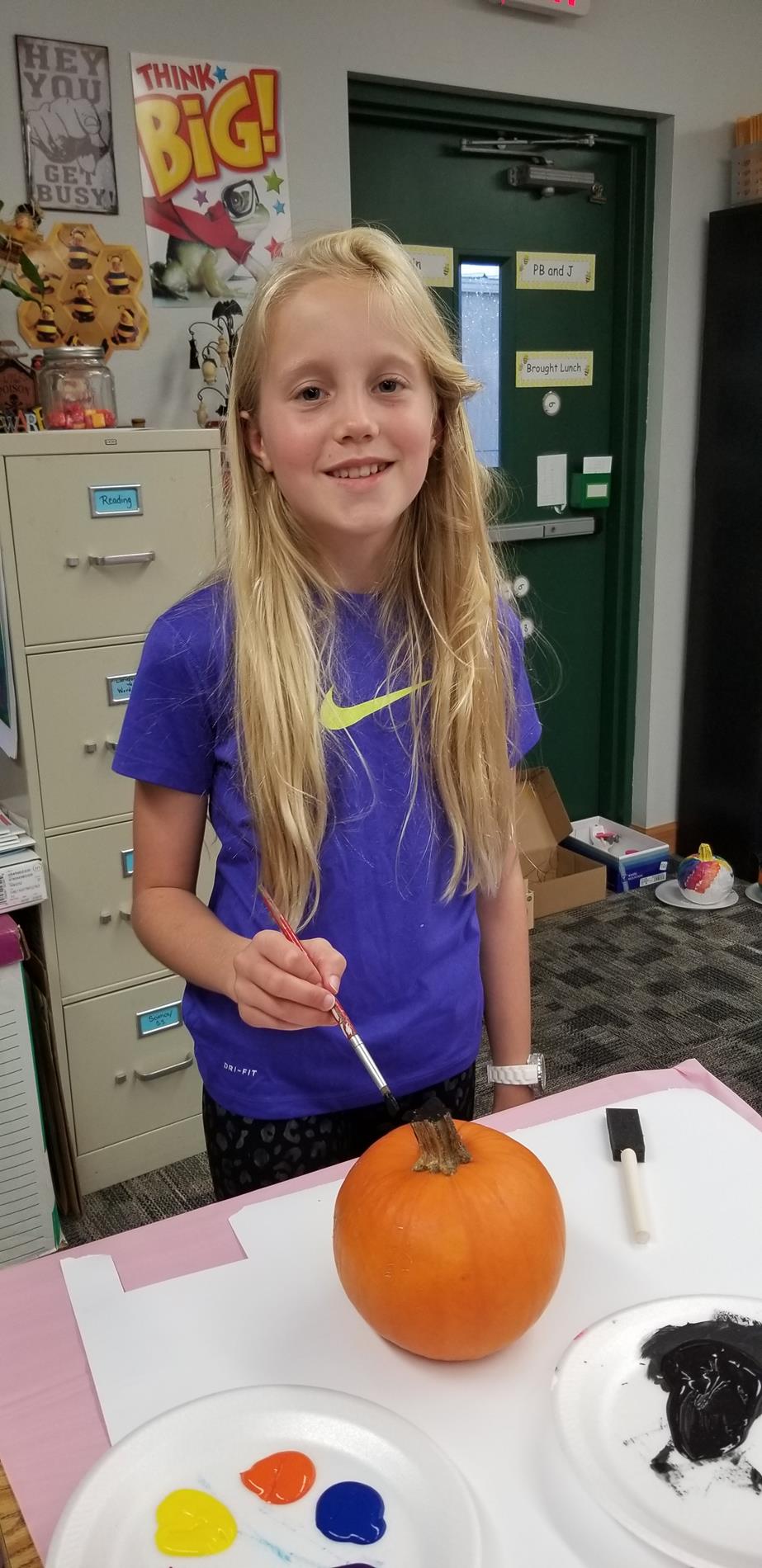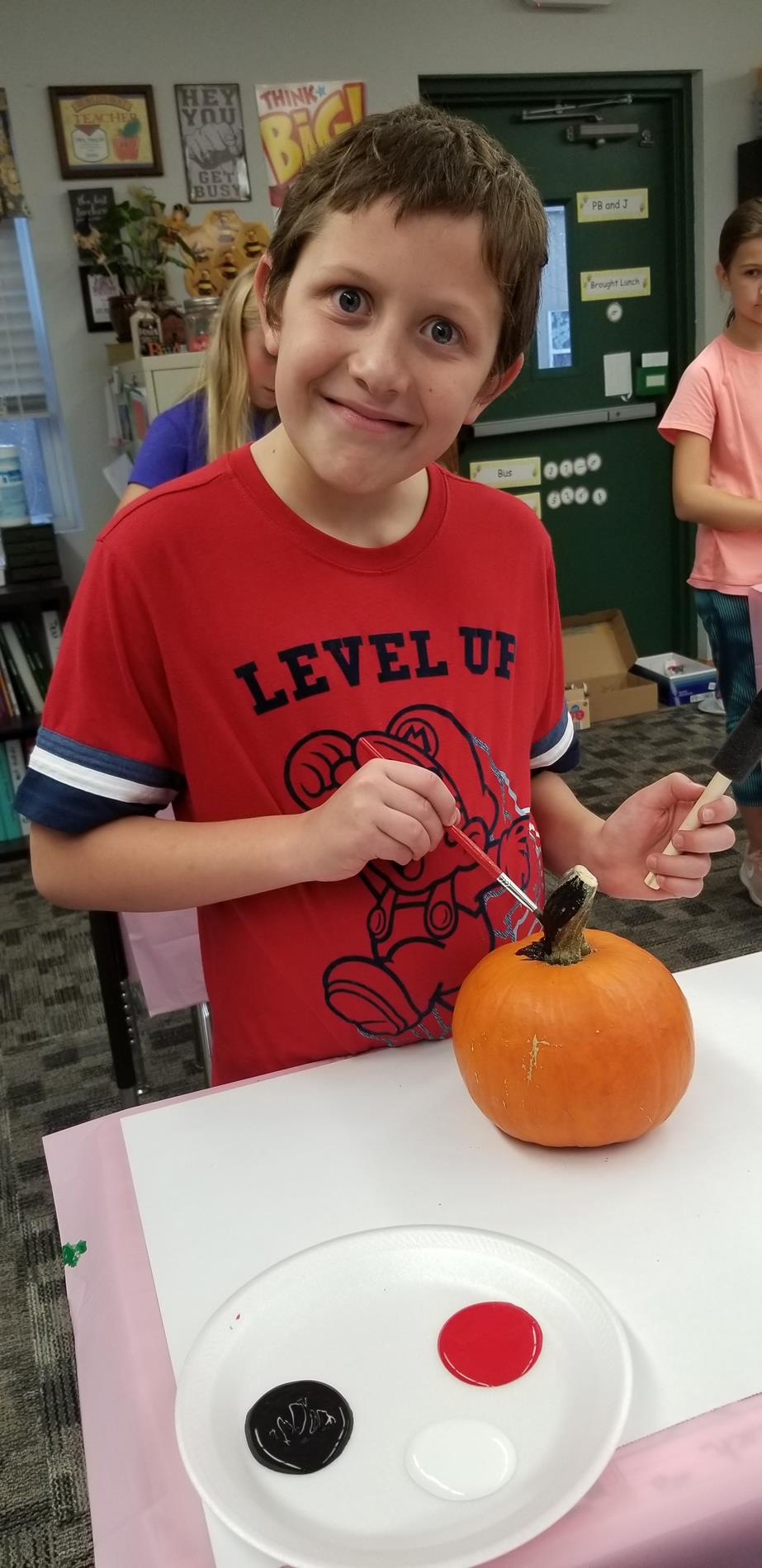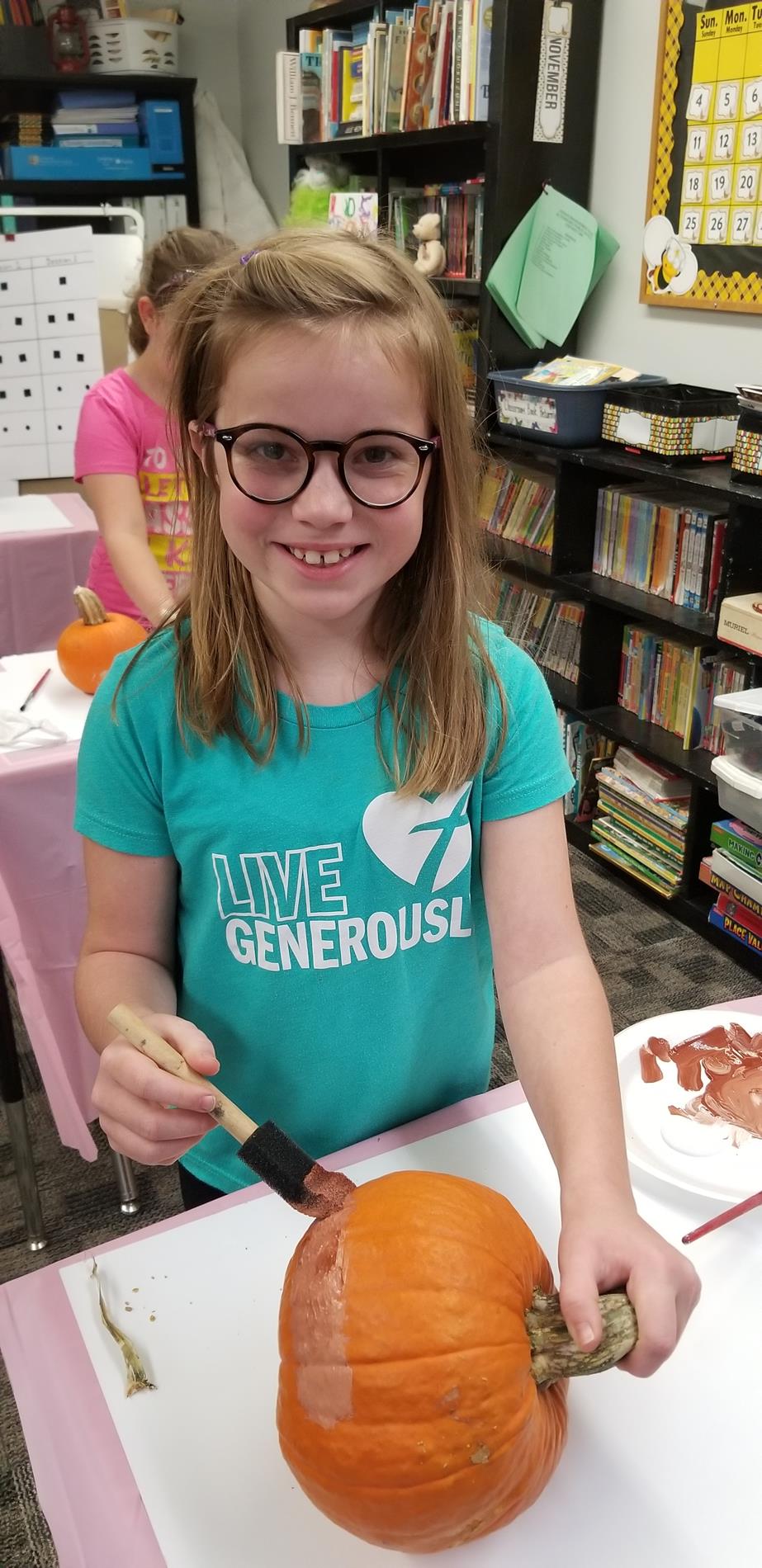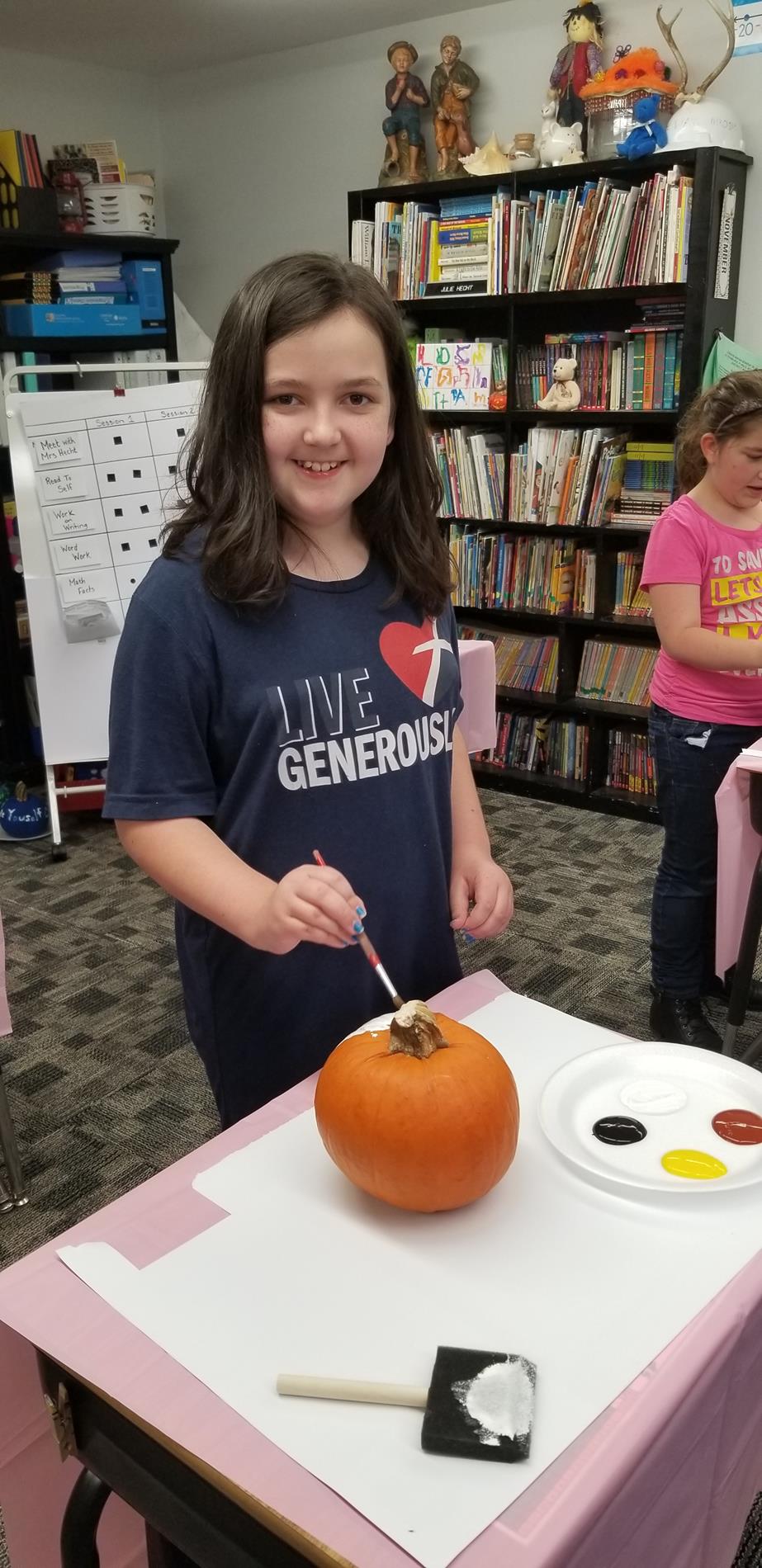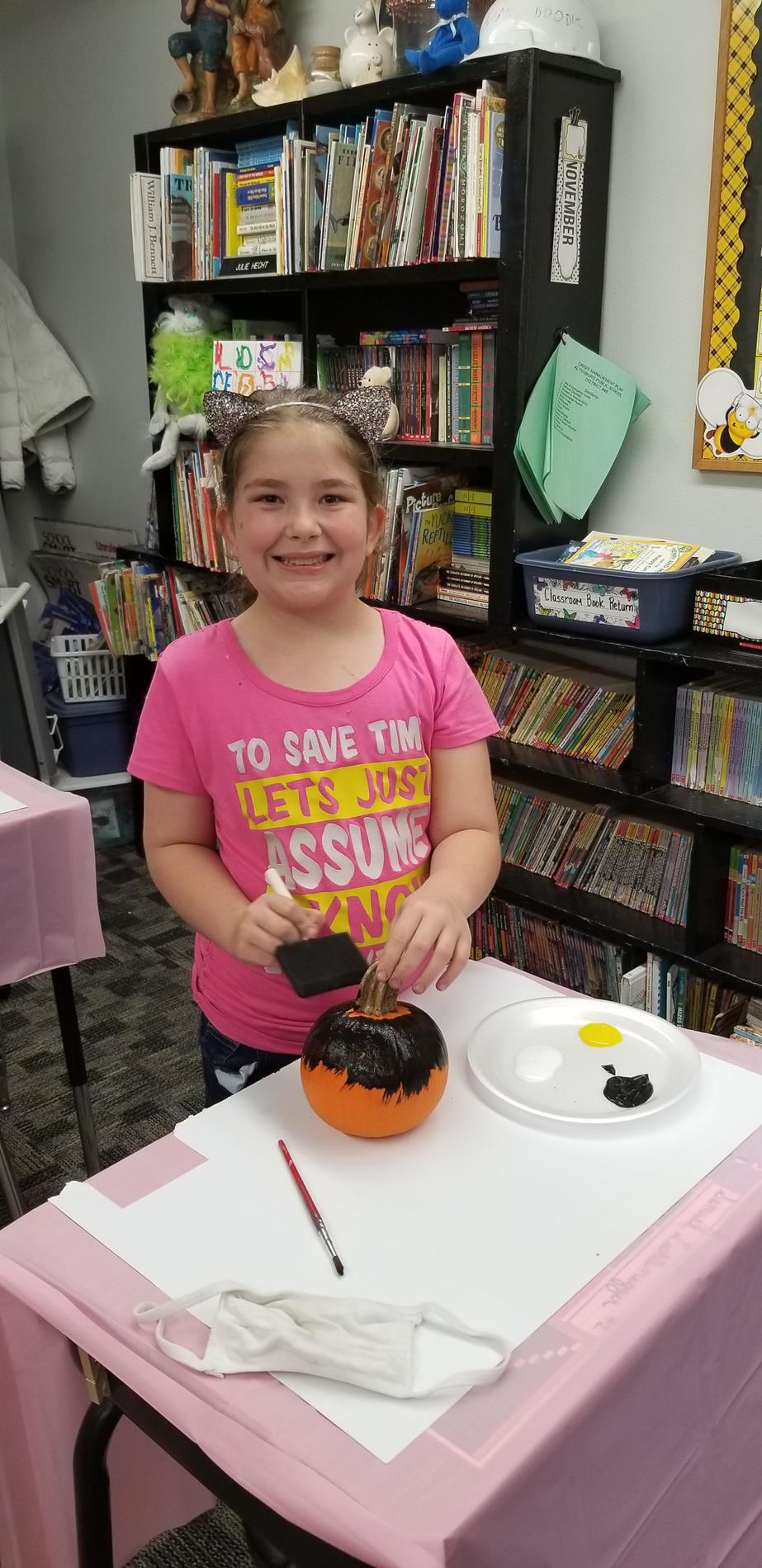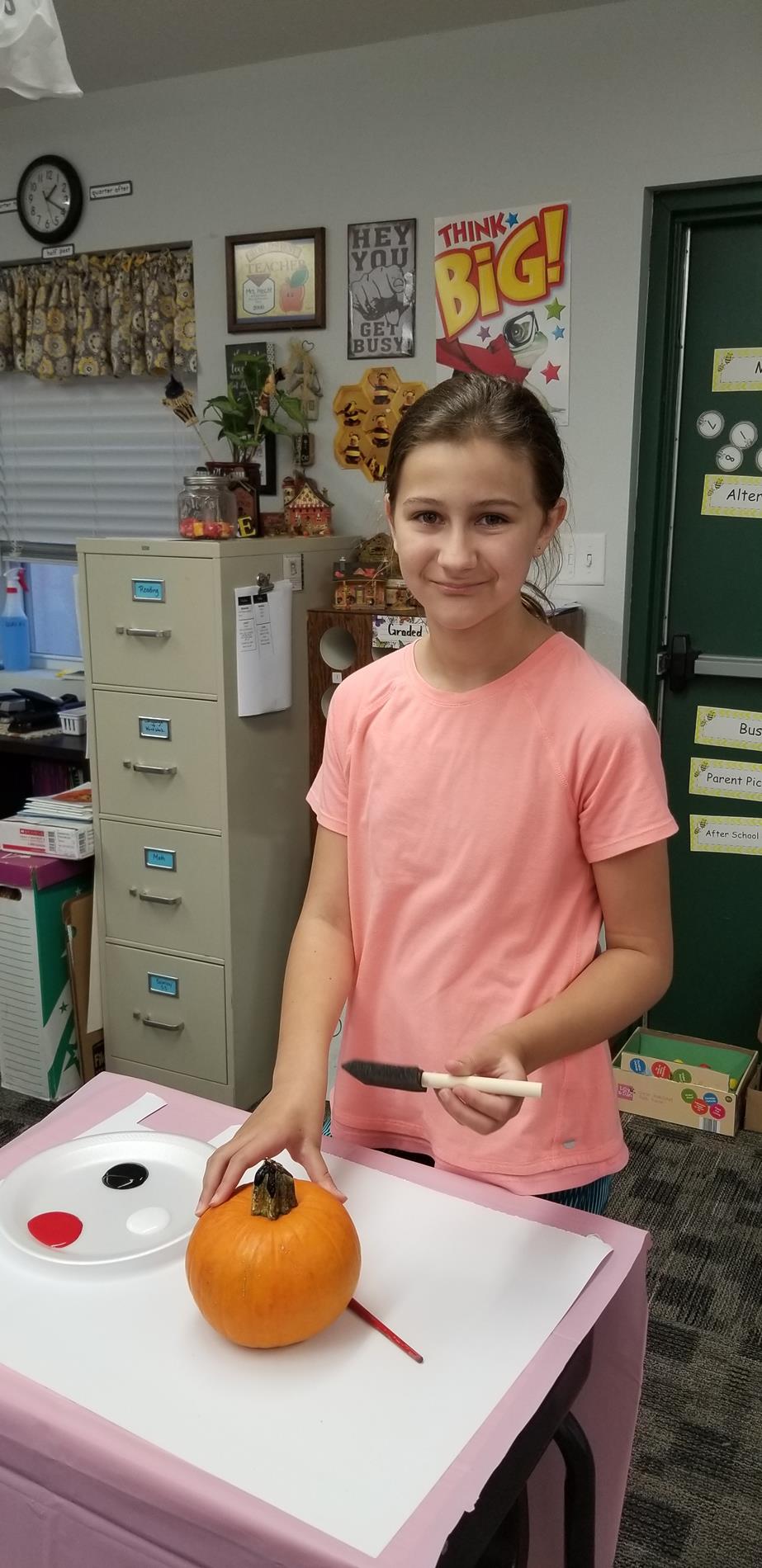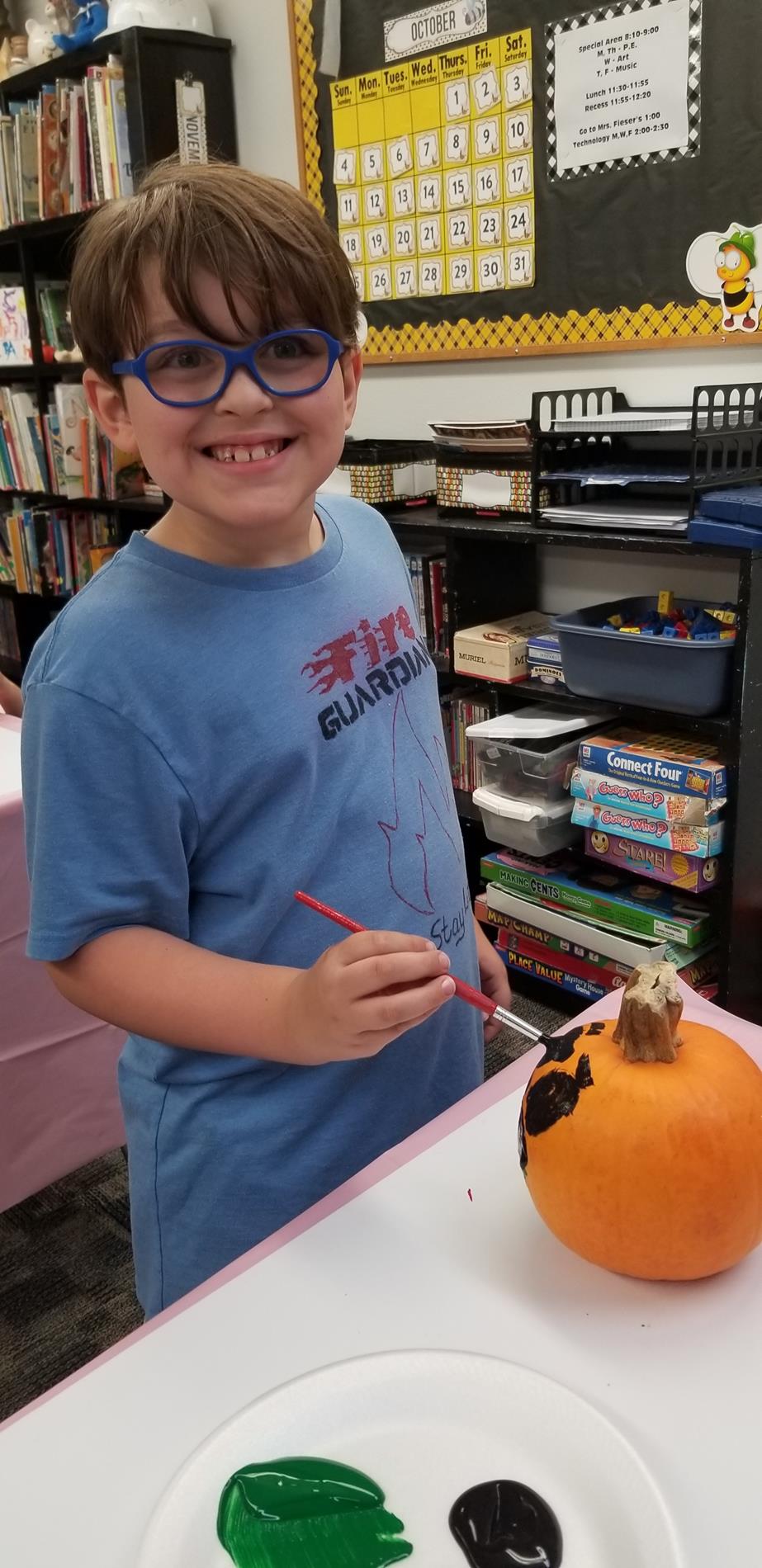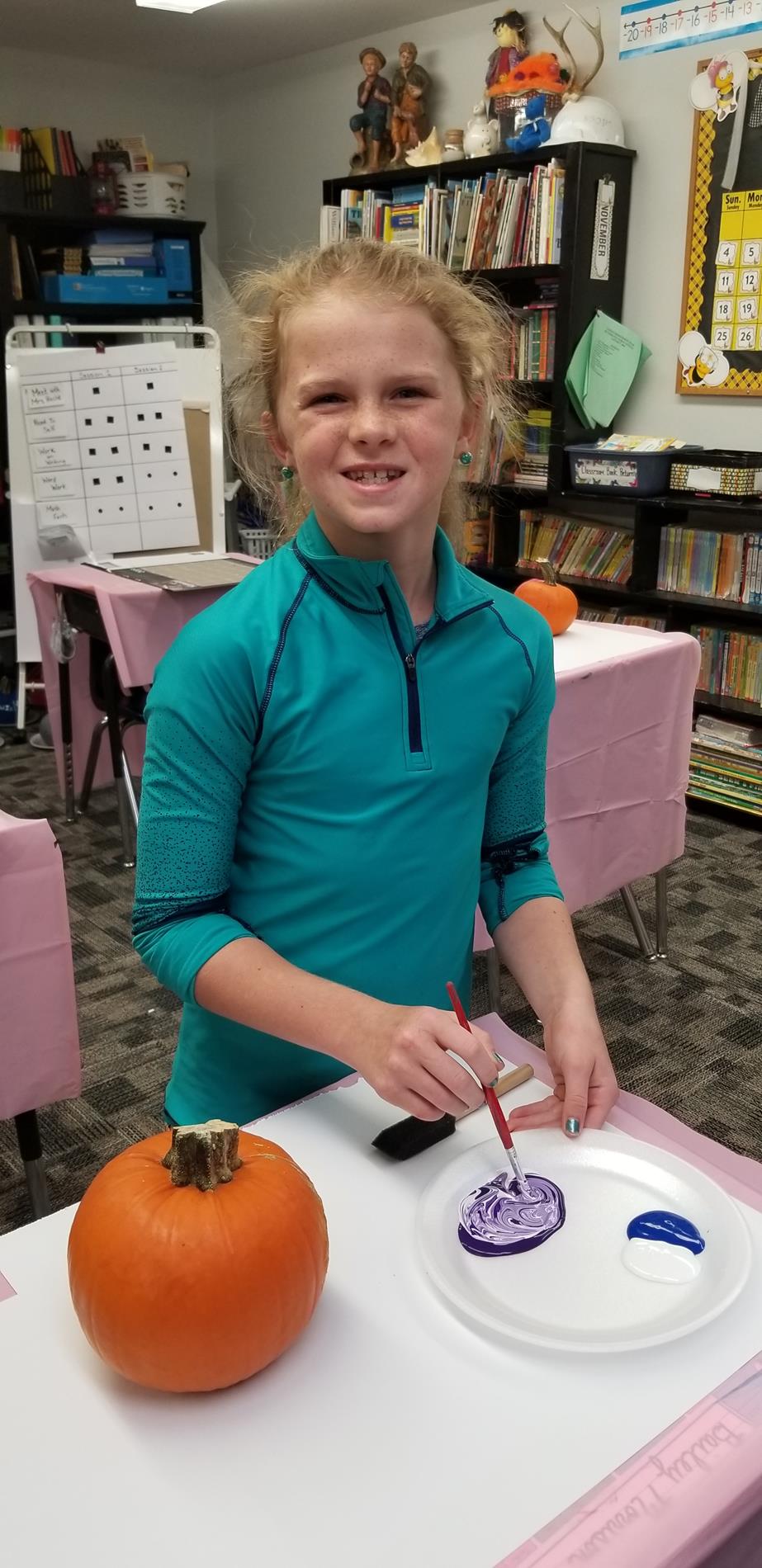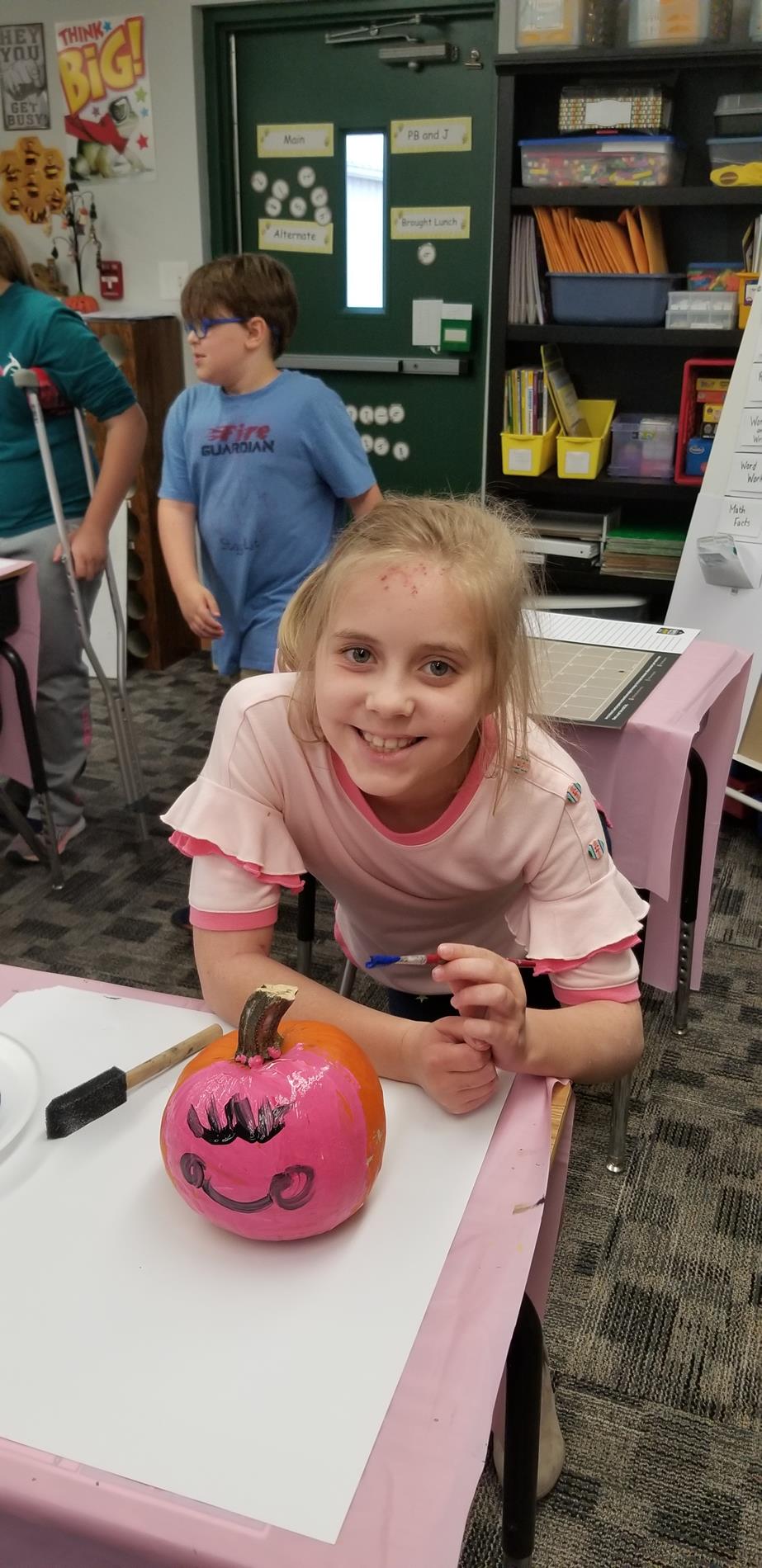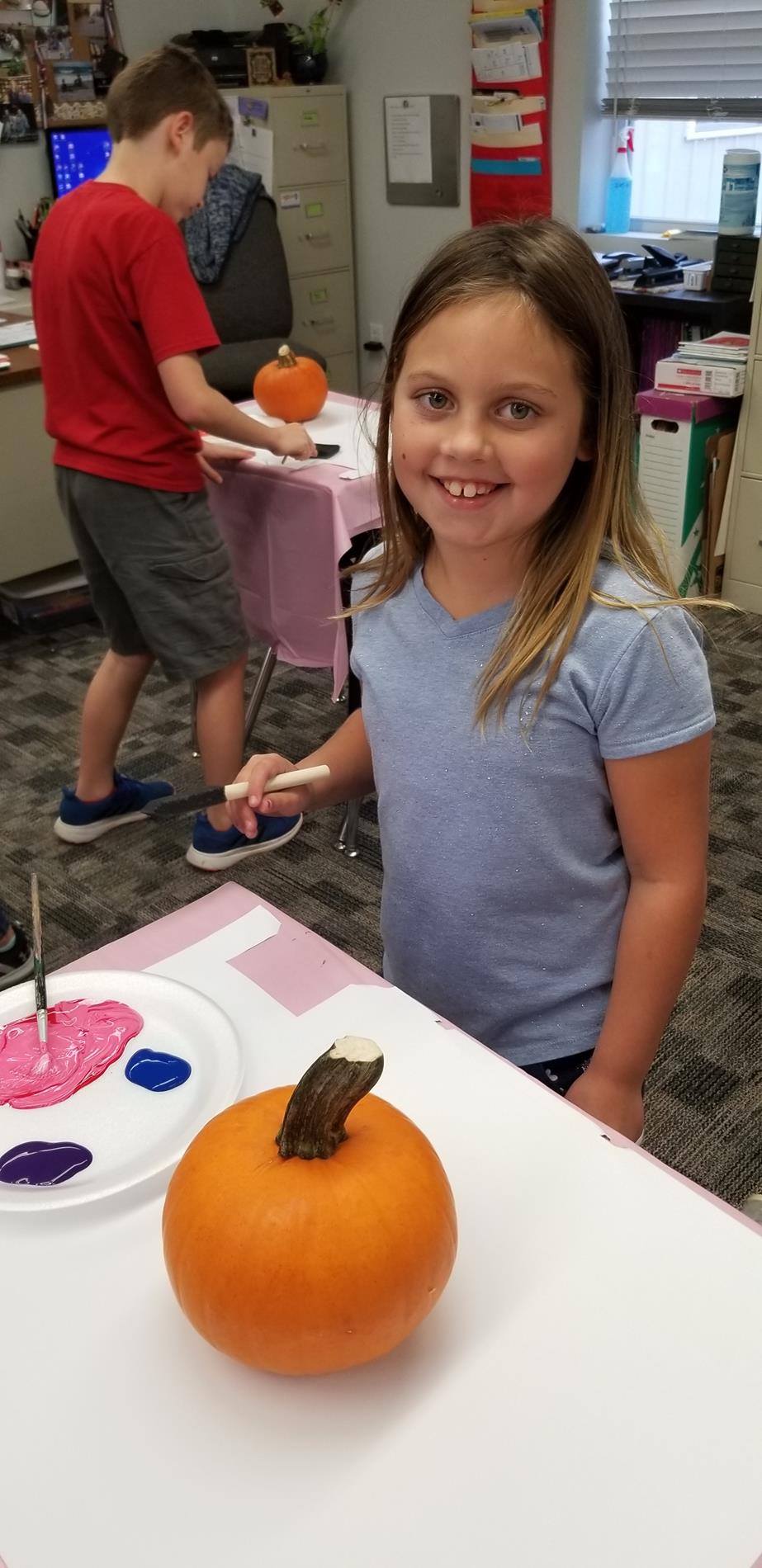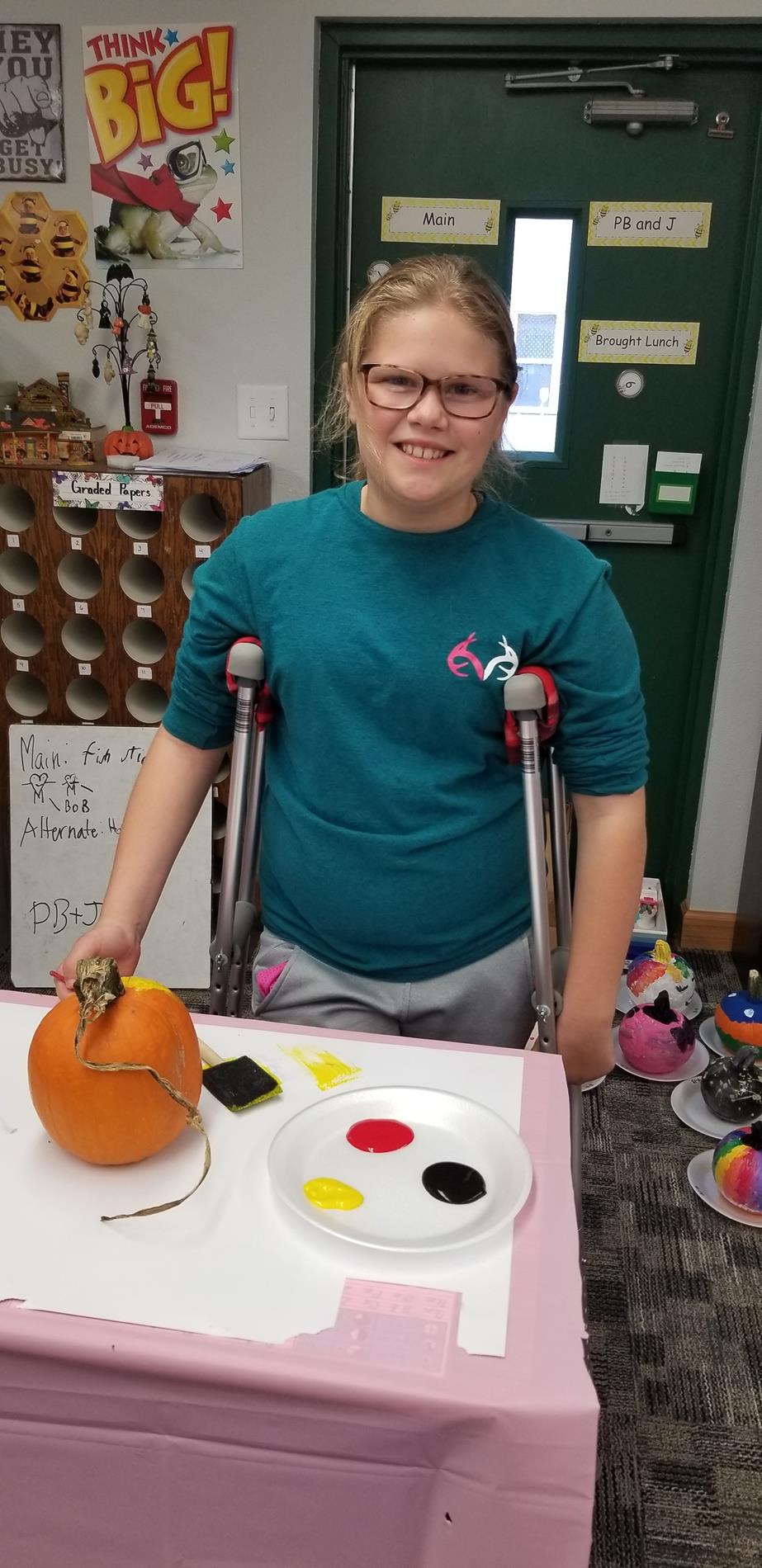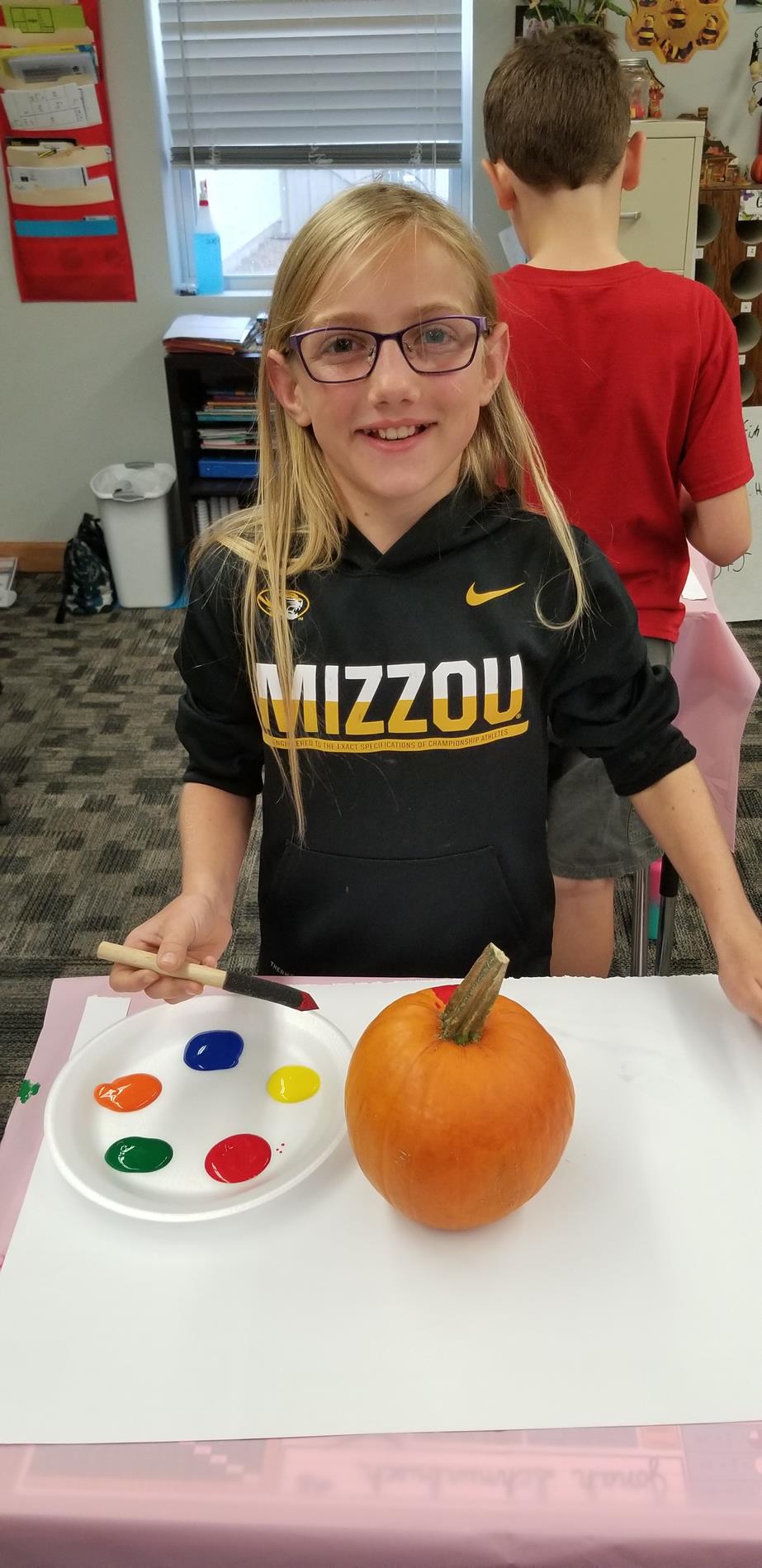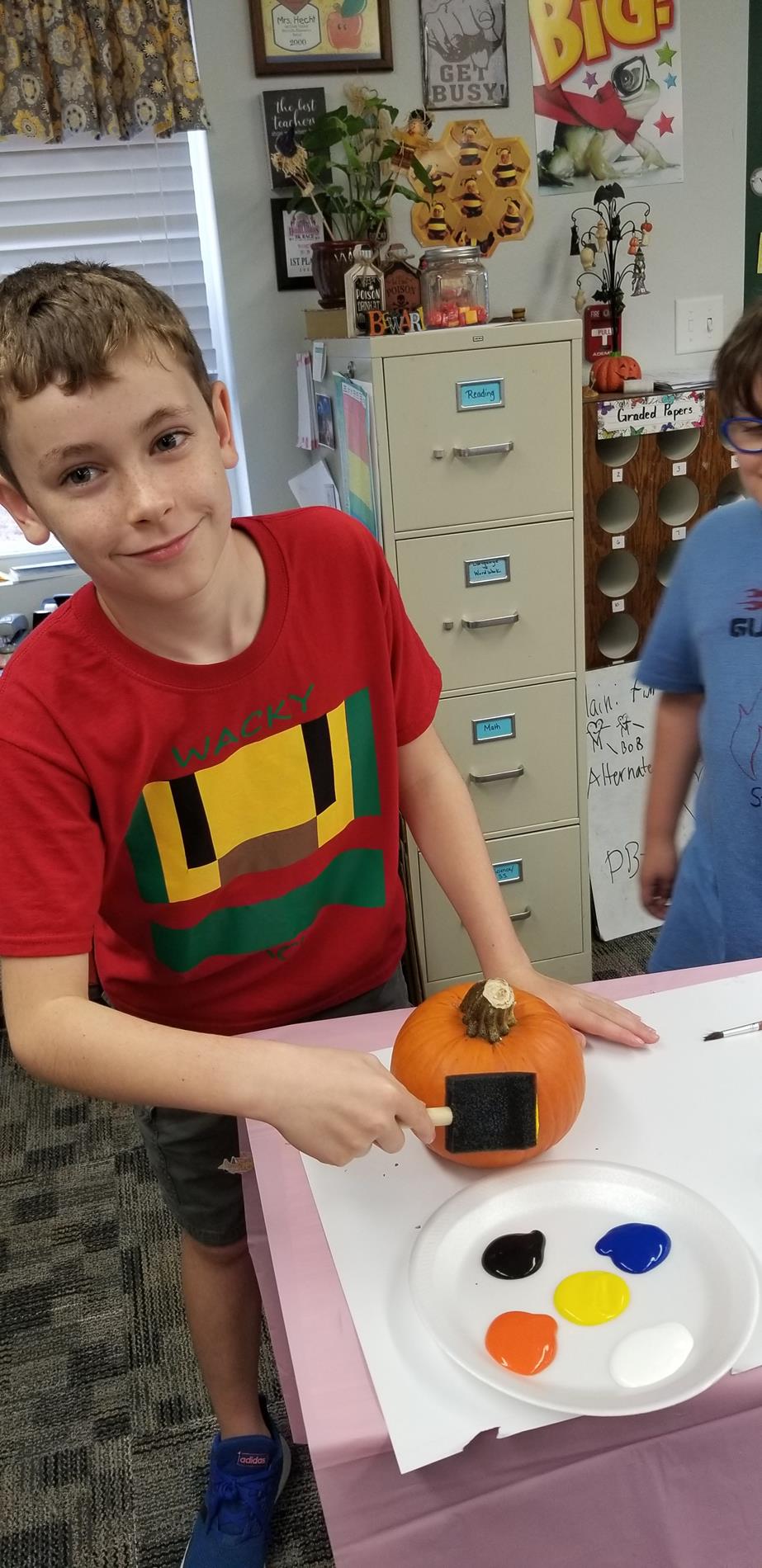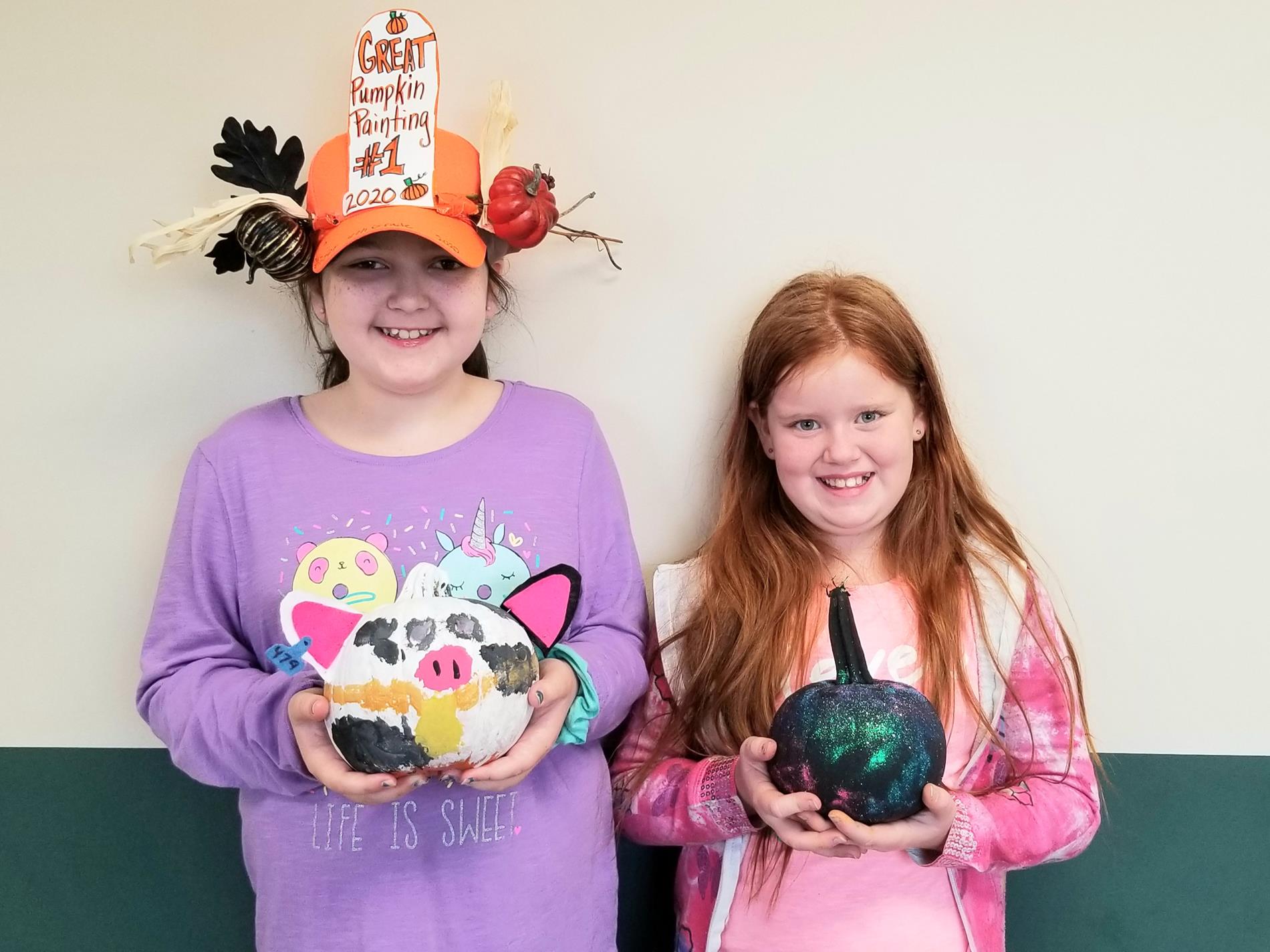 In second place...
Galaxy Pumpkin
By: Dakota
In first place...
First Prize at the Fair
By: Sarah
Congratulations and thank you to all who participated!