School Closing Information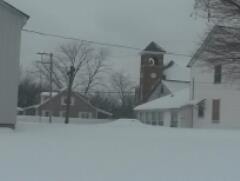 SCHOOL CANCELLATION AND BUS TRANSPORTATION DURING INCLEMENT WEATHER

Announcements concerning cancellation of school due to snow will be made by KFVS television as early as possible. Listen specifically for Altenburg Public School.
There is always a possibility of using snow routes during inclement weather.

The routes we are using require the buses to remain on black top at all times. (Black top only routes exclude Y Road.) If you have a problem with this plan, please call Altenburg Public School as soon as possible. Emergency bus routes will be used only when absolutely safe and necessary. The use of snow routes will be specifically announced on the previously mentioned television station.

The emphasis when making decisions about school cancellation must be the safety of the children. We will not attempt to second guess the weather or take unnecessary chances, just to have another day of school.