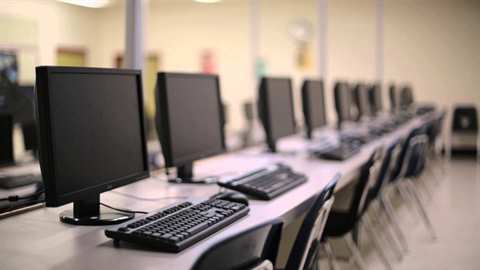 Internet Safety Pledges and Chromebook Agreement
During the school day, students are prohibited from using cellular phones, two-way communication, music, camera, video, or gaming devices while in school buildings, on the bus, or attending school activities. Students who are in possession of electronic devices must store the equipment in their backpack during the school day. Stored electronic devices must be OFF so as not to disrupt the educational environment.
The inappropriate use of personal cell phones or other digital devices by students while on campus is subject to disciplinary action. Students may not share or post personal information about or images of any other student or staff member. The inappropriate use of cameras or electronic communication devices includes but is not limited to the following examples.
Cameras or electronic communication devices shall not be used:
•
in areas where one would reasonably expect privacy, i.e. locker rooms, bathrooms, etc.
•
to communicate test answers, photograph tests, or in any way enable students to cheat.
•
to engage in cyber-bullying – placing cell phone calls or sending text messages that ridicule, threaten or harass another student.
The inappropriate use of the Internet, personal cell phones, and other digital devices by students while off campus is subject to disciplinary action if engaging in cyber bullying or maintaining or posting material to a website or blogging that threatens a likelihood of disruption in school or results in disruption in school. Also, students involved in activities that interfere with the rights of other students to participate fully in school or extracurricular activities will be in violation of this policy.
Violation of this policy by students will result in disciplinary action which may include: revocation of District technology use privileges; application of school disciplinary practices and procedures; notification of law enforcement officials; notification of parents/guardians or legal custodians; notification of the activities director and/or co-curricular coaches/advisors; suspension from school; recommendation for expulsion. Unauthorized items may be confiscated and held by school officials for return to parent(s)/guardian(s) of the student, retained for disciplinary reasons, or turned over to law enforcement officers.